Case Study: One Zero by Husam Elfaki
Today we're going to show a step by step process of a piece designed by Husam Elfaki for the art collective Intrinsic Nature. For the new chapter called "Experiment 10", Husam designed this really stylish digital illustration, check it out!
Husam Elfaki, also known as Galaxy Turbo, is a designer based in UK, working with intereactive media, print, web and other medias. The designer also gave us a little explanation about the piece itself:
One Zero was created for the release of Experiment 10 by Intrinsic Nature, with the idea of celebration of the group, its achievements and a promising future for the collective. As my debut contribution to the group (and an anniversary release), I wanted it to be very expressive, free, and representative of my current works. That said, there was no preliminary sketching or concept, just a vision.
Step 1
The IN logo was the obvious starting point as I felt the final piece needed to revolve around the group; I was fixated on an idea of celebration and I decided to see how I could expand on this idea, and add my own flavour to the identity of the group. Experimenting with diagonal treatments began.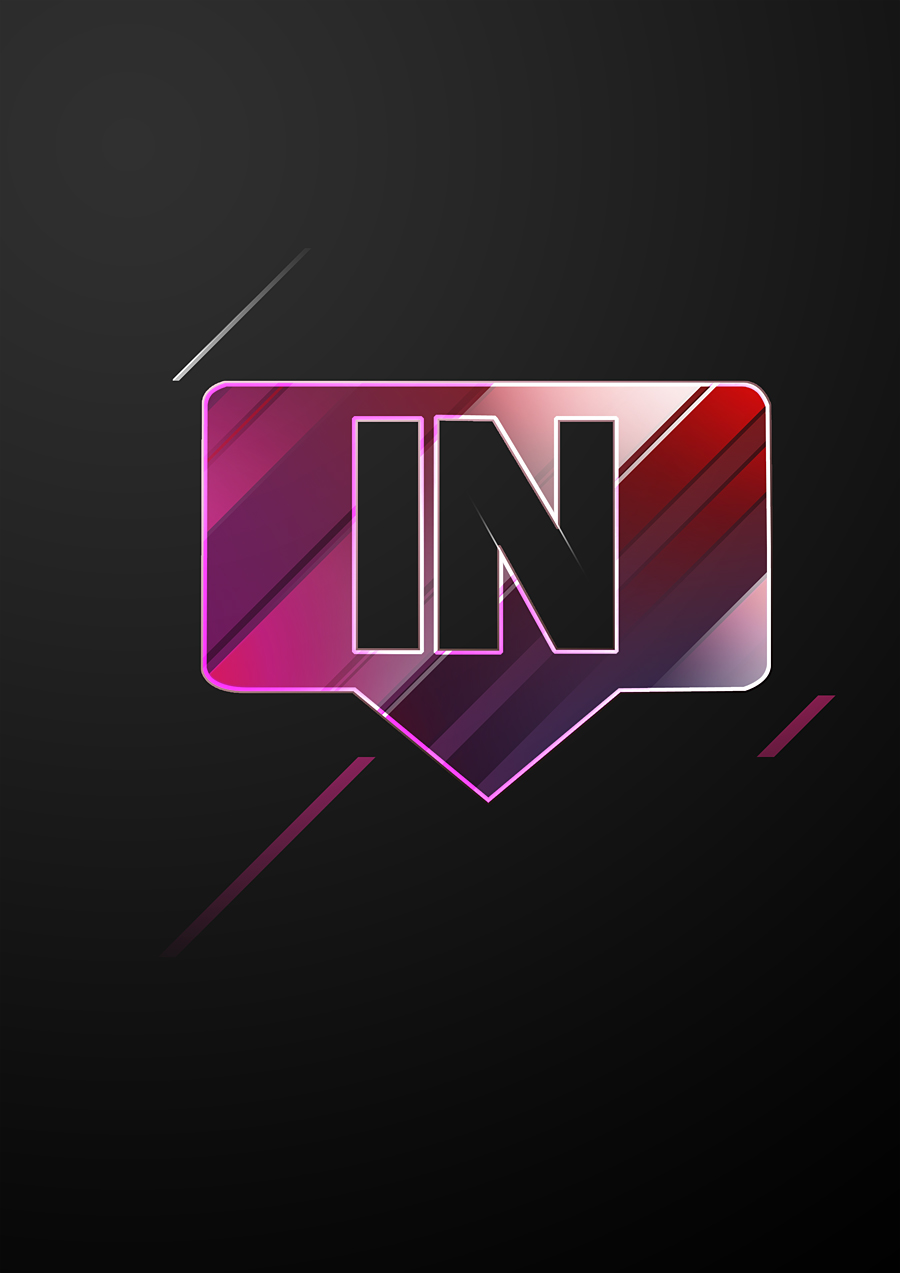 Step 2
My sentiment was that the logo needed to be central to everything that was happening in the final product, the centre of attention. Making the logo 3D was part of making it a more eye-catching element in the final composition, and so I added more colour overlays and I stuck to a blue/pink/purple colour scheme at this point.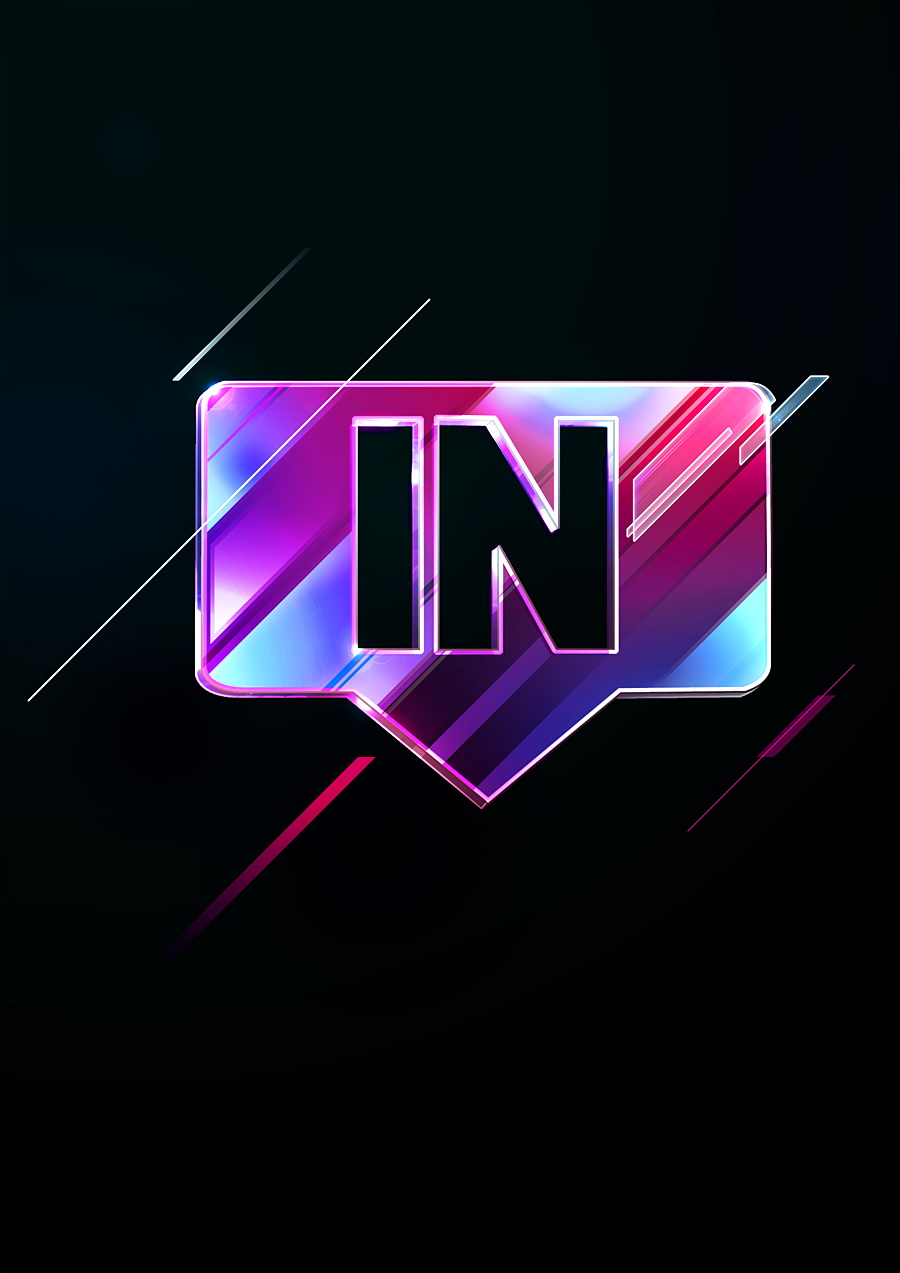 Step 3
This piece was also about experimenting with shapes, so I created some glass forms to interact with other components in the final output. Here I added a shape outlined with the pen tool and started reducing opacity, warping portions of the image to resemble distortions you would see through a magnifying glass for example. Flat glass shapes were also introduced to complement the logo.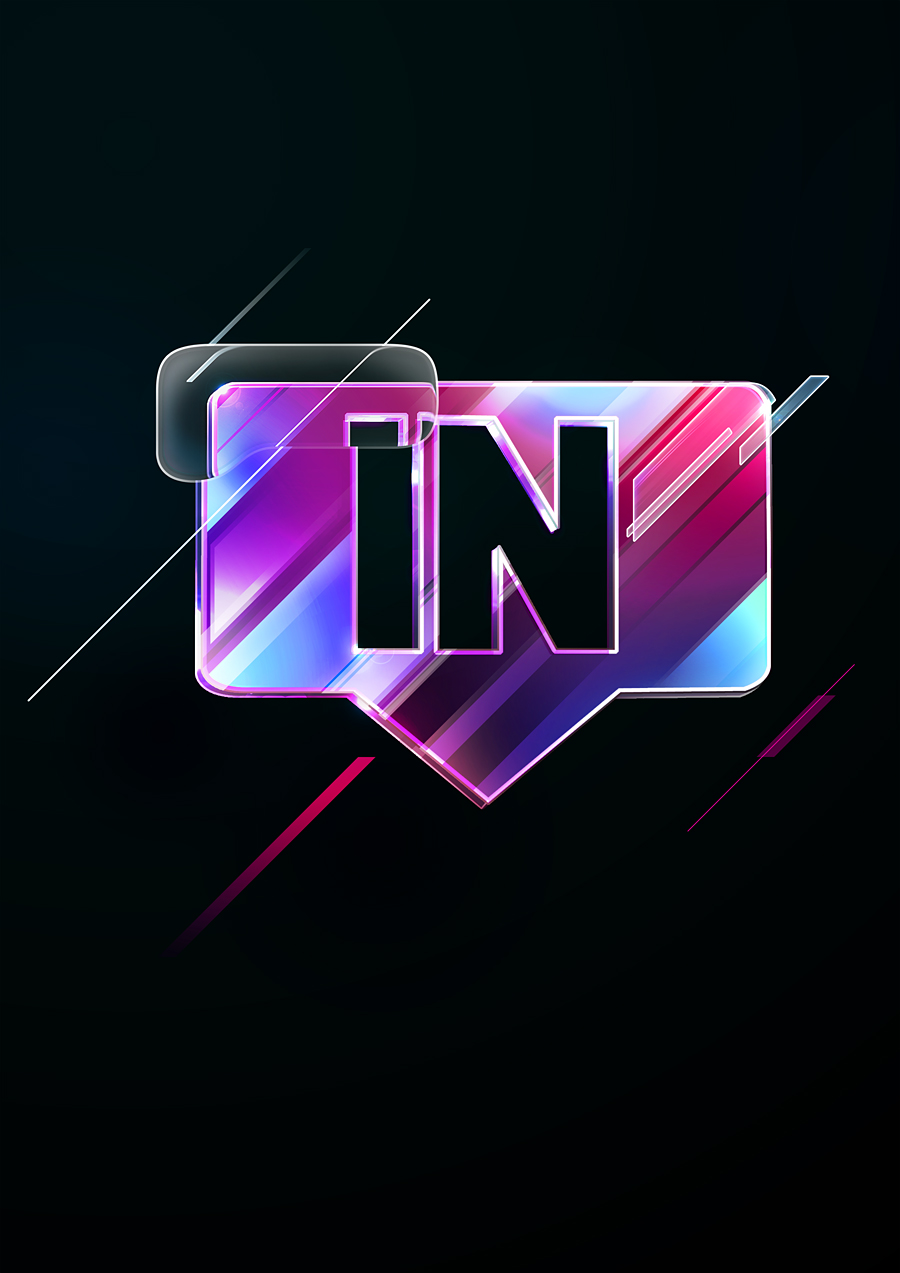 Step 4
After the previous step I asked for help on how I could emphasise this idea of celebration, and one member in the Intrinsic Nature artist panel shouted "fireworks, lasers, dragons, confetti!". I added some fireworks and some lasers hoping to create something impressive, shifting my composition and adding lighting corrections to compensate.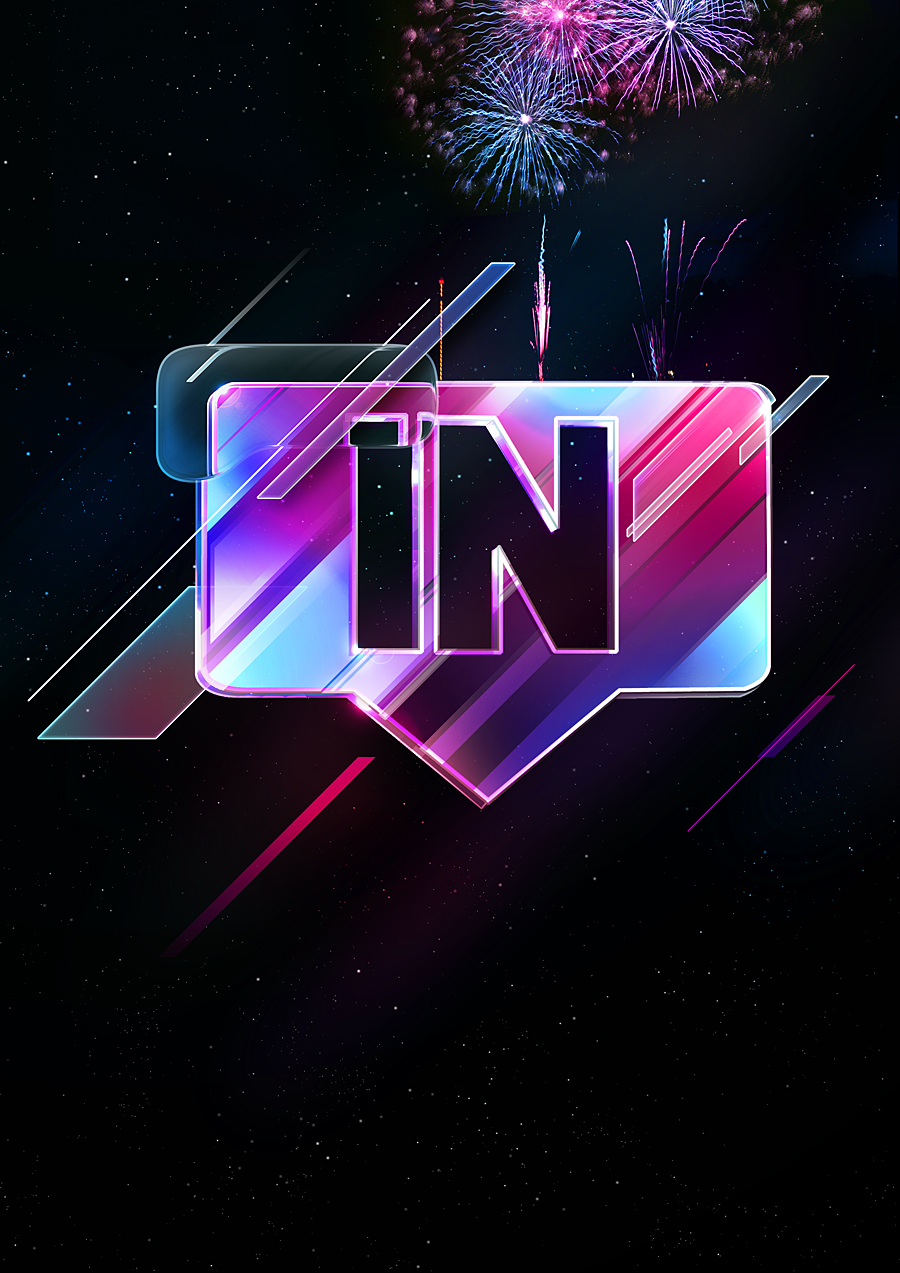 Step 5
I got into the flow of adding more shapes and lasers to the piece and it was starting to feel more like my own piece. Unfortunately that meant the fireworks were losing place in the chaos of all this abstraction, so they had to go. In light of that, I was finding myself seeing a more interesting piece that may have been stimulated by celebration, but turned into something completely different. Now I needed to spread this mess outwards as too much was going on in the middle.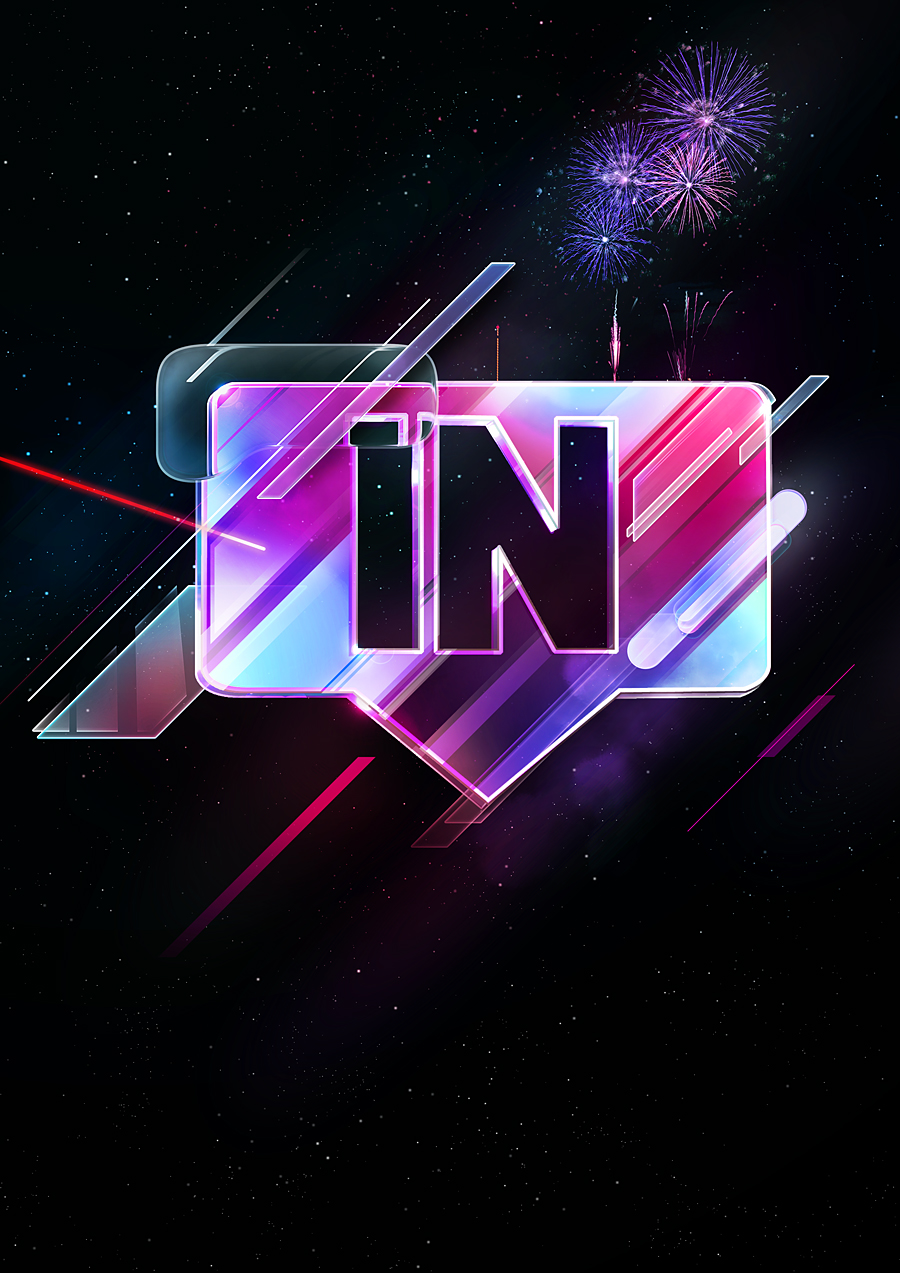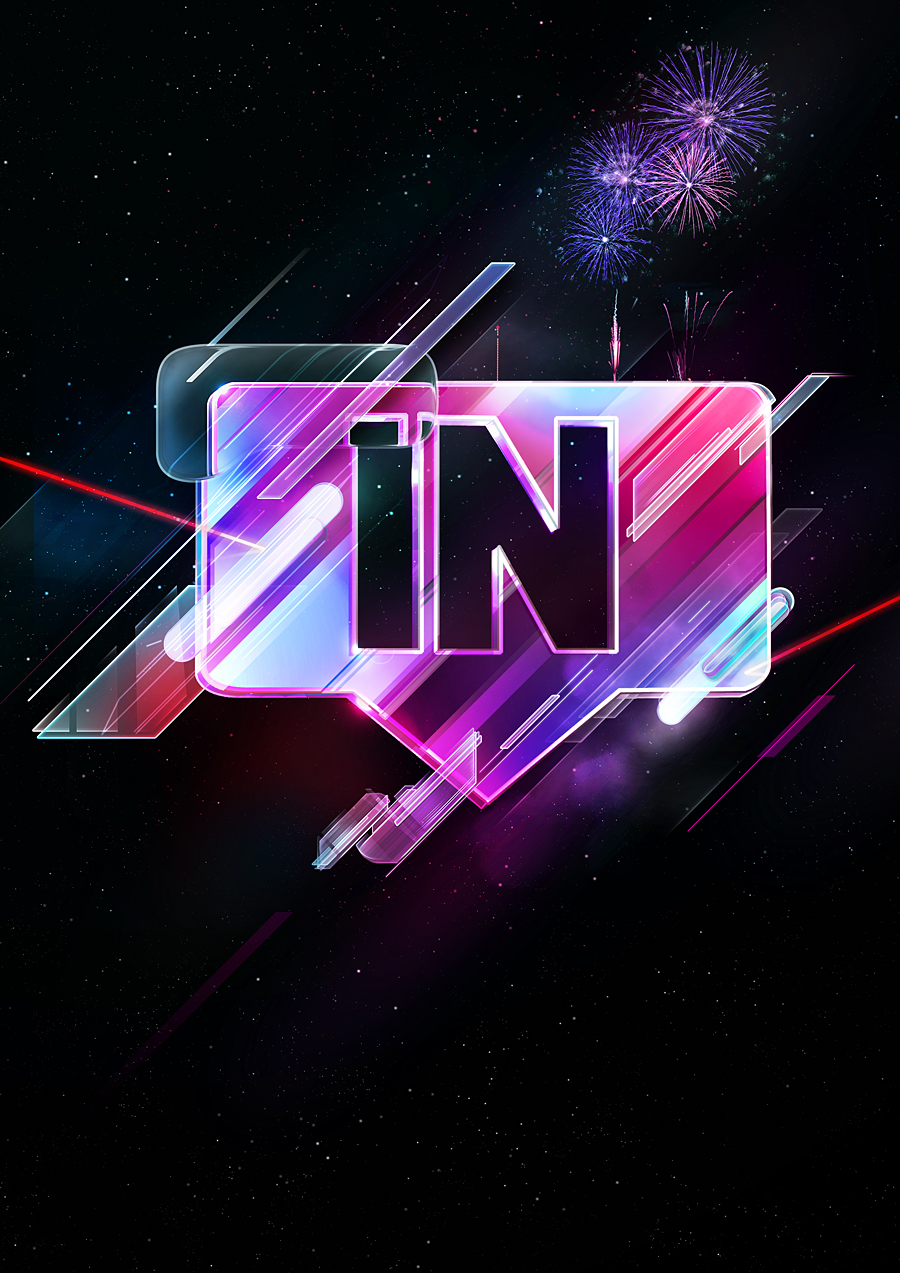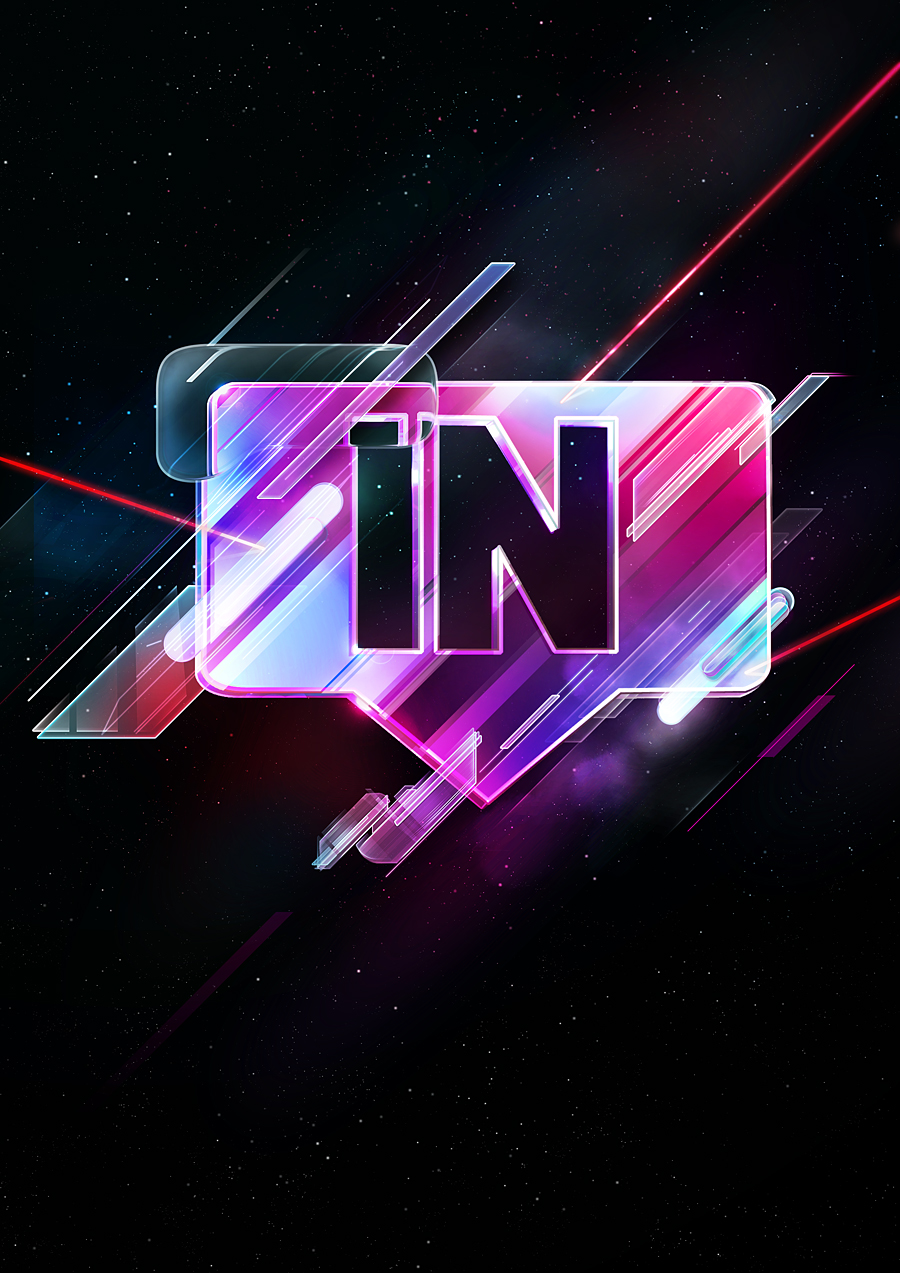 Step 6
By spreading my elements outwards in the diagonal direction I started with, the piece immediately became more interesting as the viewers eyes could now follow a false path I was creating. This wasn't intentional nor does it have any underlying meaning, but it meant you could catch some of the details I was adding along the way.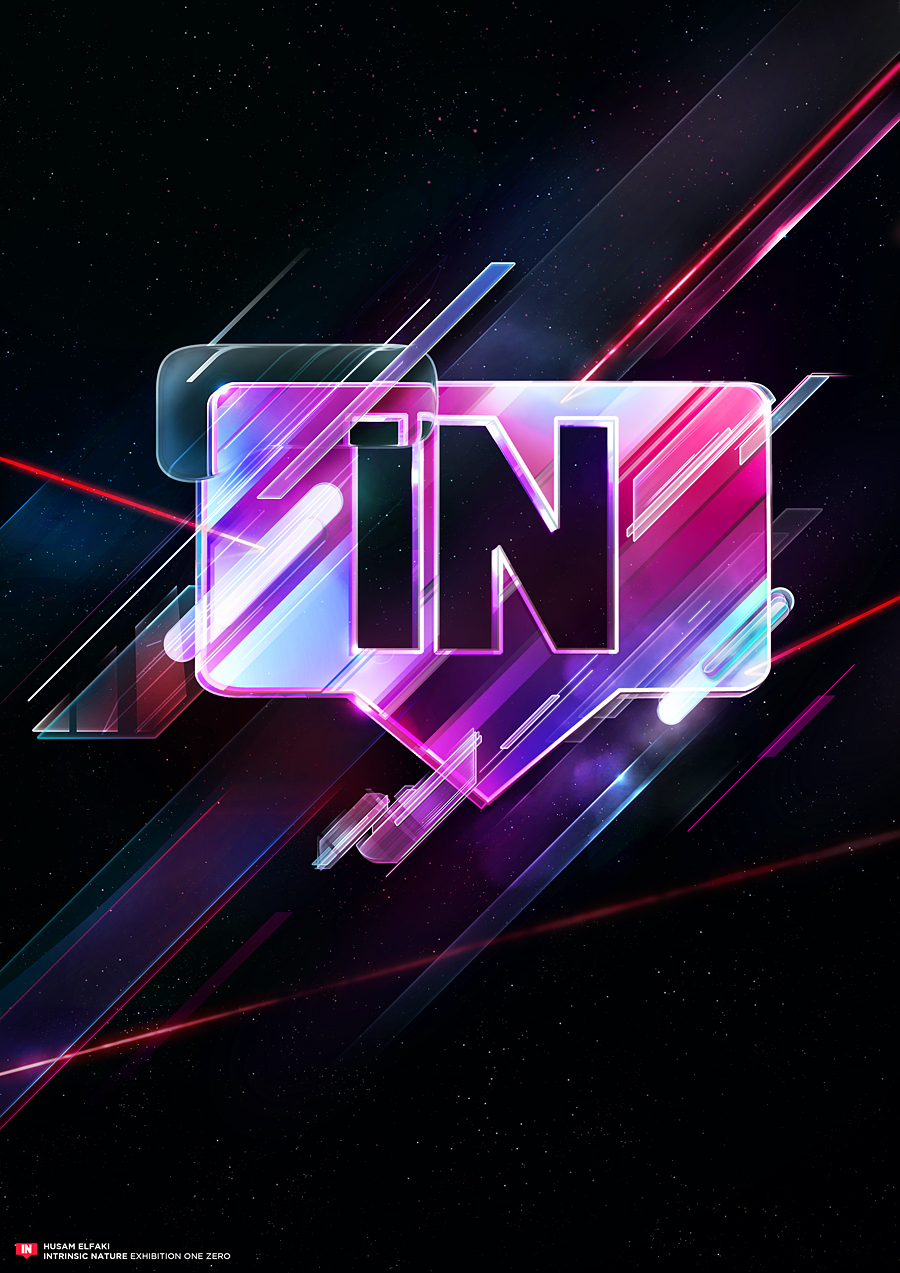 Final Result
More magnified glass shapes were added in the end, so that I didn't have to reconstruct them if I wanted more happening underneath those shapes. The laser closest to the foreground and the white diagonal lines would be my finishing touch to add more depth to the complete product, with colours strengthened to emphasise certain places and add points of interest.
And here a couple o links where you can find more about Husam and his artworks: Website Devianart Twitter Facebook Behance