Interview with Chez Meka
It has been a while since I discovered the work of Chez Meka thru their partners 123Klan from Montreal. Meka it's a really skilful and remarkable illustrator with a great influence from underground cultures such as punk rock, motorcycles, tattoos and skateboard. We had a recent chat with him and here's the complete interview for your appreciation.
You can reach Meka on the following links:
1) First of all I would like to thank you for doing this interview, it's an honor for us to present more about you to our readers. I would like to start asking you about when your interest for illustration and typography started?
It's a honour for me too.
As far as I can remember, I could never stop drawing. My father introduced me to illustration when I was really young; he is really talented.
My interest for typography came when I was a teen, i spent all my time reproducing the logos of brands bands such as Trasher, Vans, Santa Cruz, Black Flag or Pennywise everywhere. On my school bag, my school desk, my school papers... ;)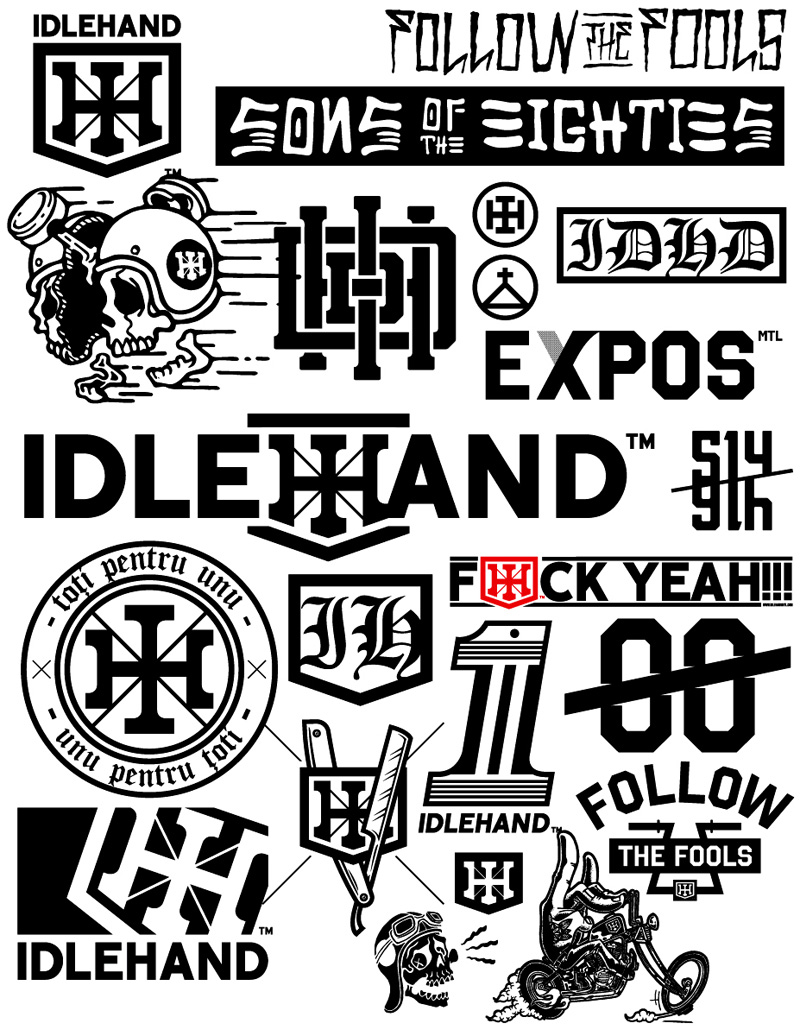 2) Which artists do you use as reference?
I will go with some artists like Jim Phillips, Jamie Hewlett for my classics, and for my fave new school artists: L'amour Suprême, Mike Giant…
There are so many awesome artists whose work you can stumble on every day!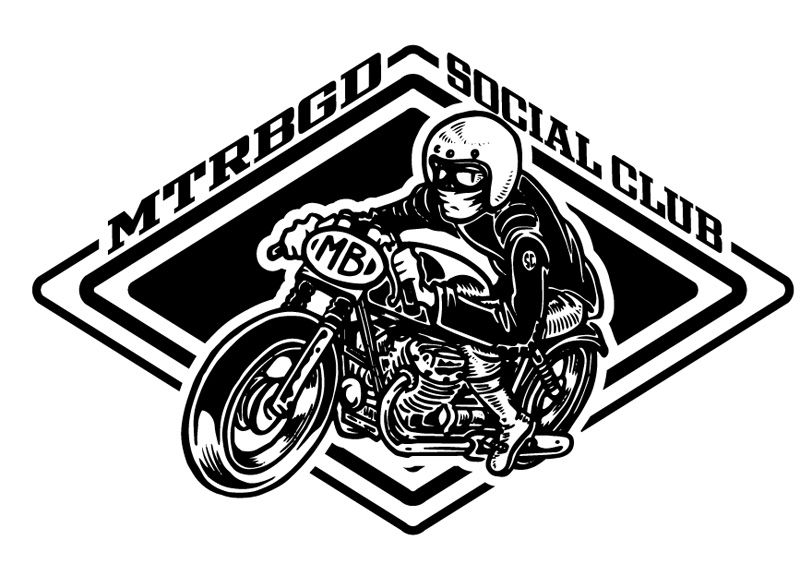 3) Your style is quite influenced by cartoons, punk rock, tattoo culture and underground comics. How did you develop this style and how would you describe it?
I was born in the 80's, and grew up in the Nineties with the Tex Avery cartoons, Trasher mag, Comics books, Nirvana, Metallica, Pennywise, Black Flag, Beastie boys… All these cultures stuck.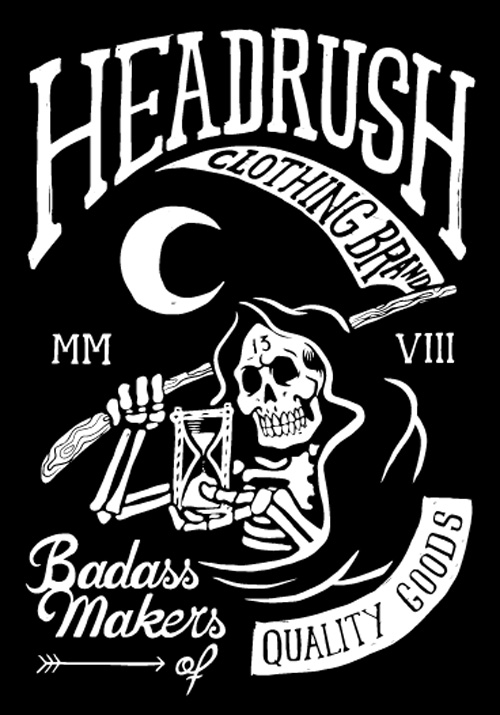 4) Describe us a bit about your creative process while creating a piece.
First: I find inspiration. The key here is to have a good library and some quality web references. Then of course, inspiration is everywhere: I often travel to Los Angeles and New York; changing scenery and shaking things up always help.
Next, I start sketching some ideas on my notebook, working on the composition. It's really the most important part; if your composition doesn't work on little sketches (dynamics-, balance- and the impact-wise) they're not going to work on a larger scale.
Finally I turn to paper, or digital if I need to go faster.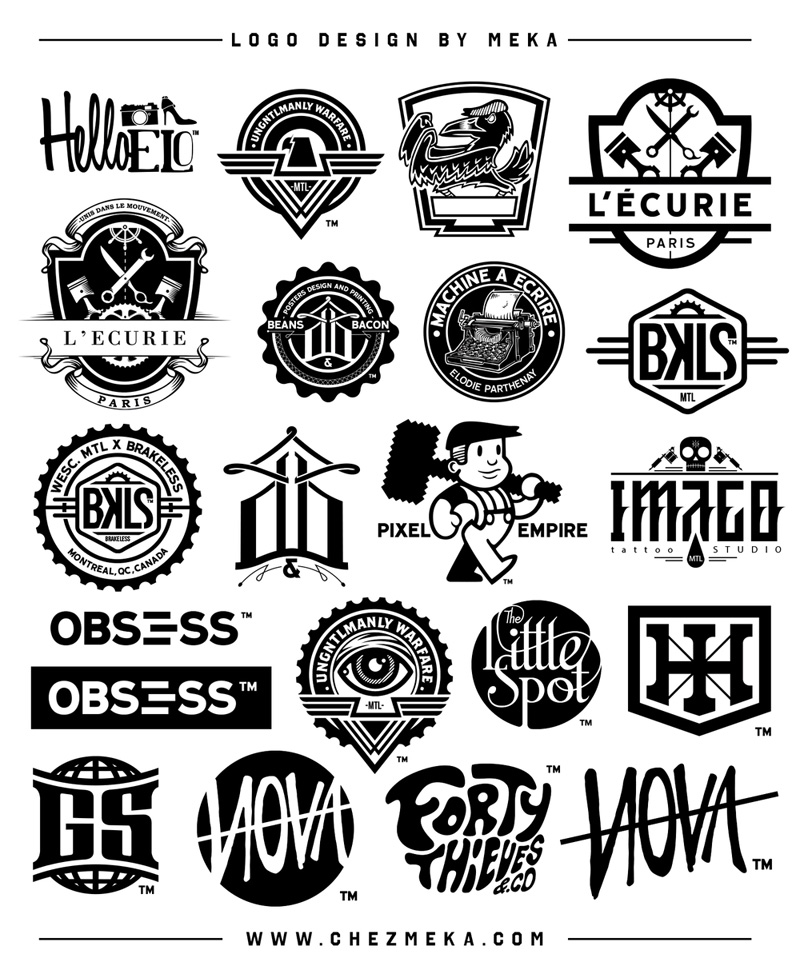 5) You've already worked with so many big clients and creatives such 123Klan, but looking back what would you consider the best moment on your career till now?
It's weird but my best moment so far I think is not a project I worked on: it's when I received an email from Mike Vallely, which said « Your stuff is good … » . That day I felt like I was fifteen, like « OMG !! ».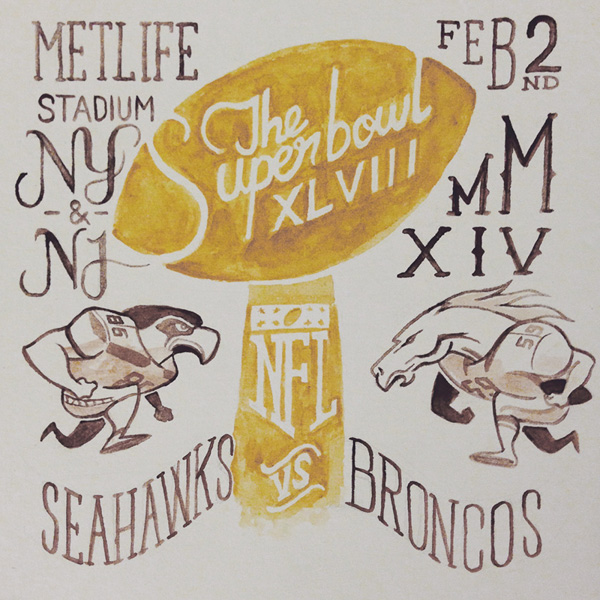 6) How do you describe your daily routine?
7:00: Wake up, take a walk with my dogs, have a coffee.
9:00: Read my emails, check some blogs
10:00: Time to work! In the morning, I prefer to start with putting finishing touches on whatever I'm working on.
12:00: Lunch time with my wife (she's a fashion journalist and we work together at home).
13:00: Coffee, then time to sketch some ideas or work on a new concept.
18:00: Pour myself a glass of Bourbon or beer, have diner.
20:00: Most of the time i get back to work, but sometimes it's good to take a break and spend some quality time with your family. At the end of the day, that's what matters most.
The Art of Doing | Portrait of Meka, Illustrator (n1) from Arno Faure on Vimeo.
7) Being a multimedia artist, please tell us what's your favorite media to work with? Why?
My favorite media is paper and pencil, because all concepts and ideas start here.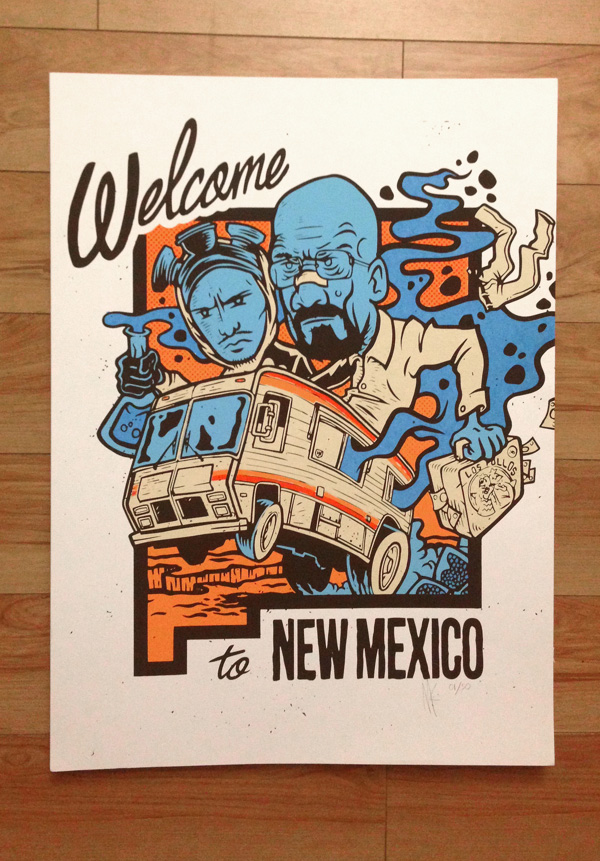 8) Tell us five lessons you believe are really important for every illustrator.
Find inspiration.
Work on your vision, develop your universe (don't rip of ;) ).
Pratice every day
Learn new technics, explore.
HAVE FUN.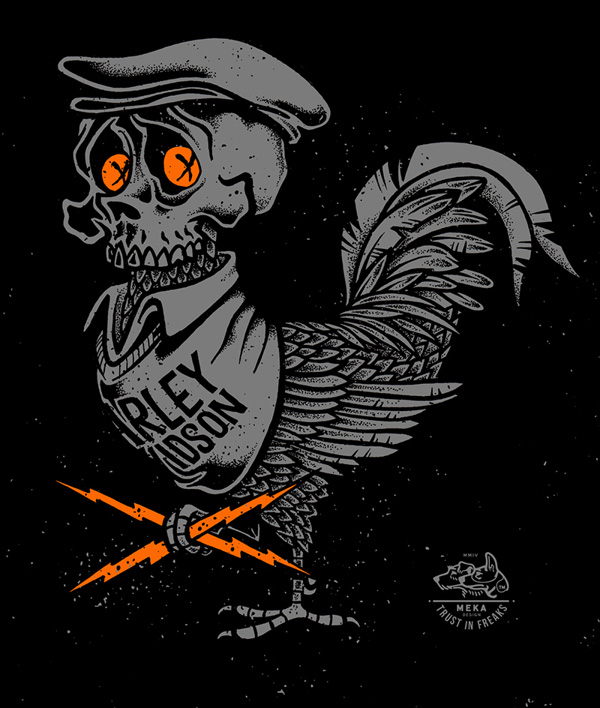 9) Tell us five websites that you like to visit.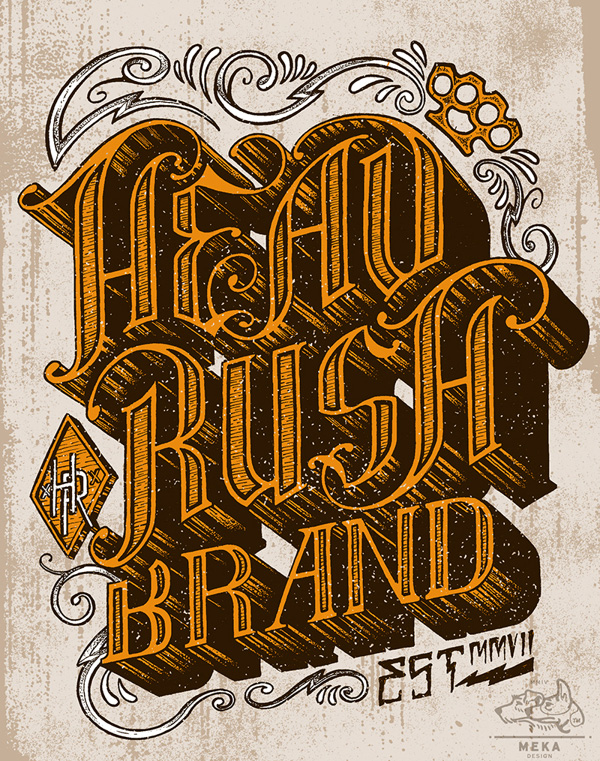 10) Thanks again for your time, please leave a final message for the ones who are starting out on this kind of business.
Be patient, work hard & have fun.