Interview with Matt W. Moore (MWM Graphics)
marcos333 Tue, 04/05/2011 - 11:56
I had the pleasure to interview one of the most prolific visual artists nowadays: Matt W. Moore. He's a really impressive artist, since he works in almost every media-from digital art to mural paintings. He also has a really amazing and remarkable style, he calls it "vectorfunk". Please check more about him at his website.
Matt W. Moore is the founder of MWM Graphics, a Design and Illustration studio based in Portland, Maine. Matt works across disciplines, from colorful digital illustrations in his signature "Vectorfunk" style, to freeform watercolor paintings, and massive aerosol murals. MWM exhibits his artwork in galleries all around the world, and collaborates with clients in all sectors. Matt is also Co-Founder & Designer for Glyph Cue Clothing (MWM Website).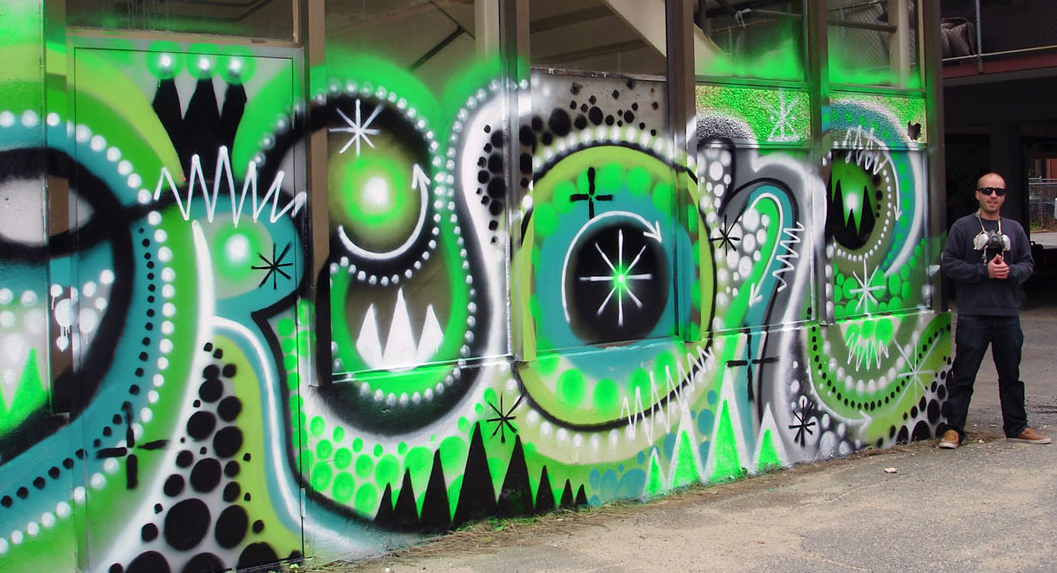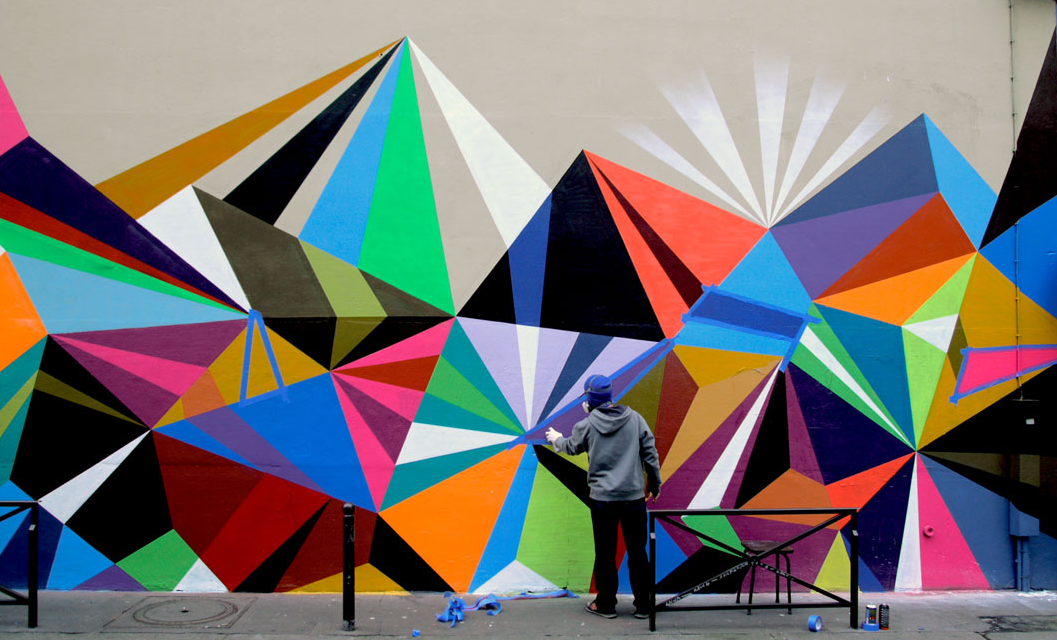 1) Before we start, I'd like to thank you for the opportunity to interview you. It's a great pleasure! First I'd like to ask...when did you become interested in graphic design, brand design, illustration and street art?
Thanks for the opportunity man. I am a big fan of Abduzeedo! I have always been enthusiastic about Art, Design, Illustration, and Graffiti. I am a very visual person. Even as a little kid I remember feeling the strong gravity of graphic arts, symbols, color, and abstraction. I have known this was my path for as long as I can remember.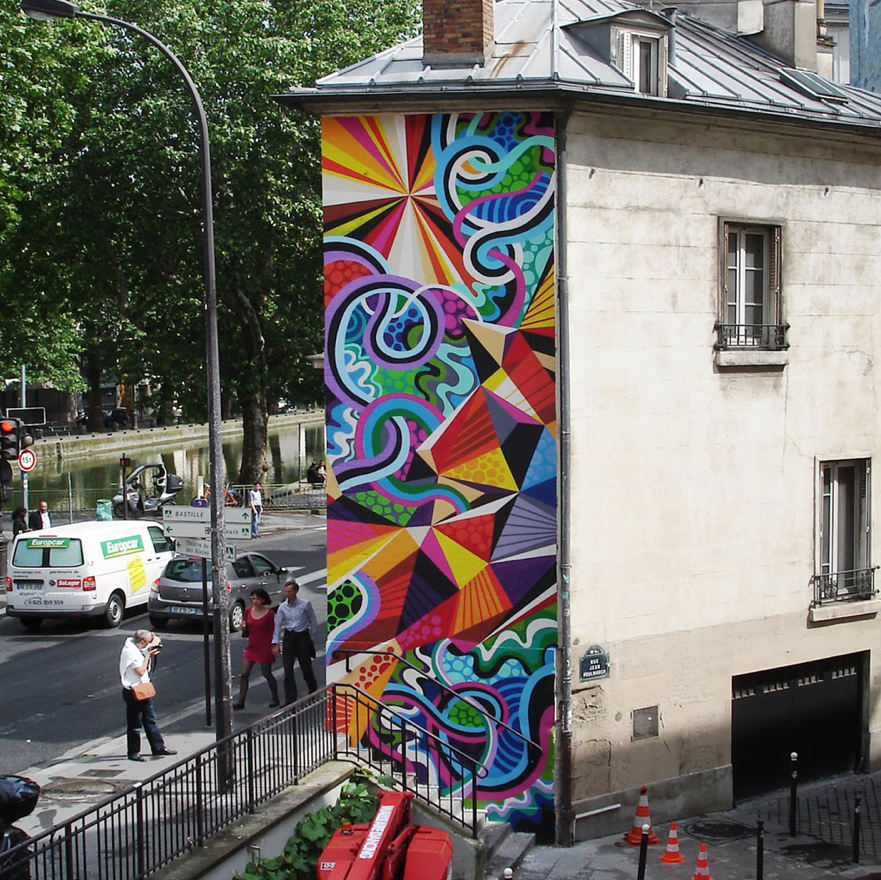 2) What are your influences? Which artists and illustrators inspire you?
Everything is inspirational when considered from the right angle. I am very interested in how things work. Nature, Geometry, Music, and Travel are a constant source of inspiration. I'm also really interested in the past and how the movements of yesteryear evolved and took shape. I am a huge fan of many artists and designers. A few that come to mind right now: Picasso, MC Escher, Dondi White, Doze Green, Jurne, Rime, Alex Trochut, Si Scott, Mario Hugo, Maya Hayuk, Sagmeister, and the list goes on and on. We are living in exciting times.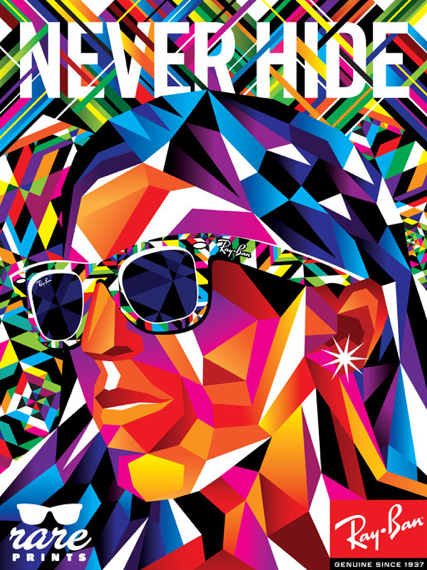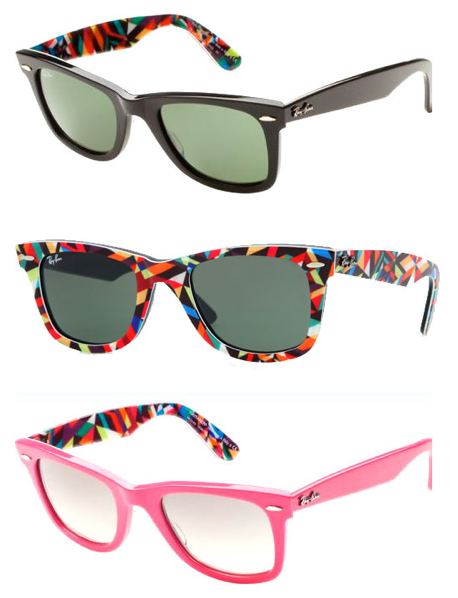 3) I'm huge fan of your style, you're probably one of my main influences. It seems like you're hugely influenced by street art, but at the same time drawing a lot of inspiration from abstract art. When and how did you develop this style? How would you describe it?
My early years of graffiti and mural painting translated naturally into my efforts in graphic design and illustration. Painting murals helped me become comfortable with working large and using vibrant color. Oftentimes my goal is to create work that celebrates unexpected and unique abstractions of an idea or composition. I feel my work now is the result of the combined explorations in the various disciplines. One project informs another. A discovery made in a mural also works well in a logo, and vice-versa.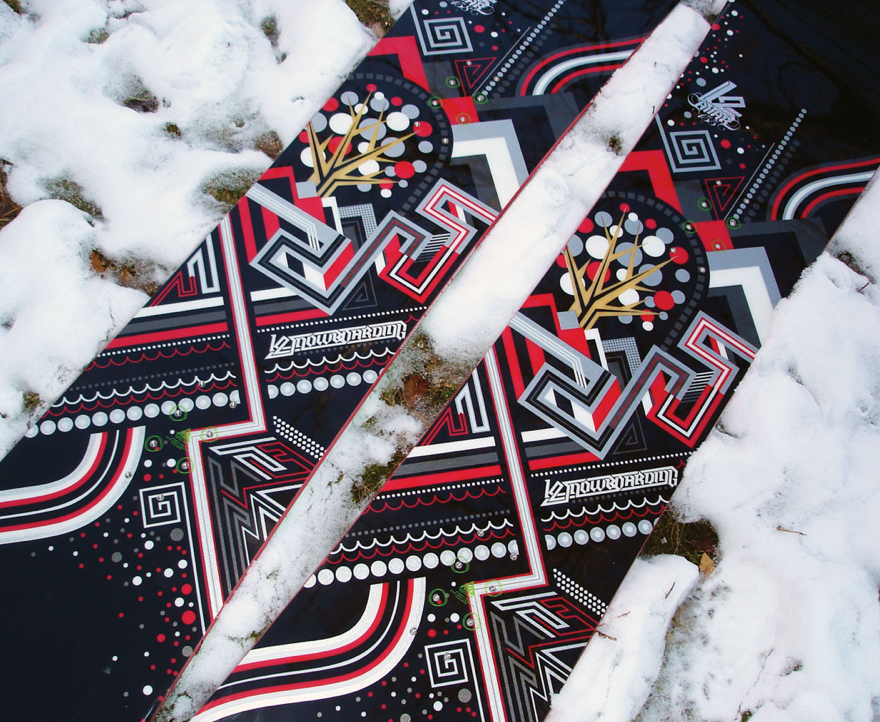 4) Nowadays you work at your studio as your own boss. You're well known in the design community as one of the best visual artists ranging from graphic design and brand design, to illustration and fine arts. I know you have a good background as a graffiti artist, so how did you get in to those other creative areas as well?
It has all been a natural evolution. I've worked really hard to refine my approach and signature style of work. I am truly grateful that I am now able to do the work I love to do and make a living through it. It doesn't feel like a job. This is exactly what I'd be doing if I were retired.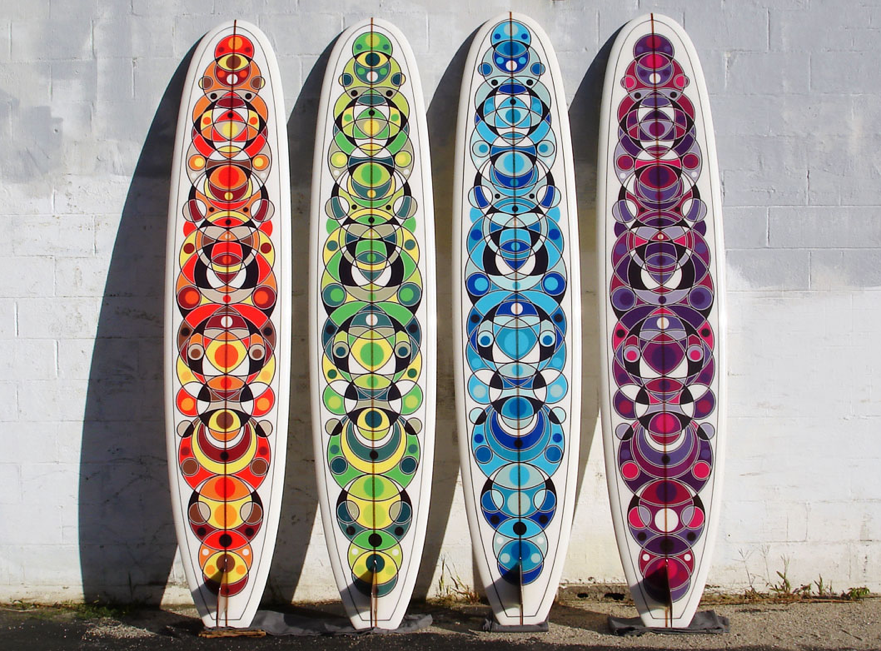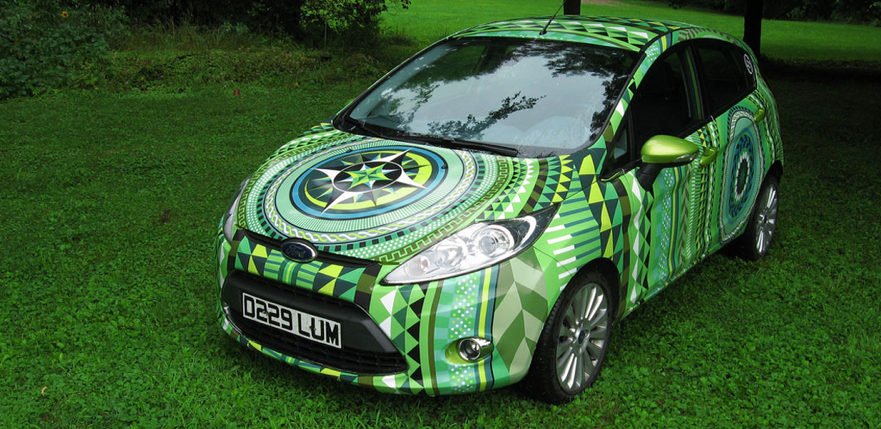 5) How would you describe your daily workflow?
Everyday is different. And I love this about my studio and workflow. Some days I am working long hours on client projects, other days I am in my painting studio working on canvases, other days I am painting a mural. And as often as possible I am on the mountain snowboarding, or at the beach, or riding my bike enjoying the sunshine. A typical day has me working on design jobs in the daytime, hanging out with my girl in the evening, and then doing some late night painting in the lab. A nice balance.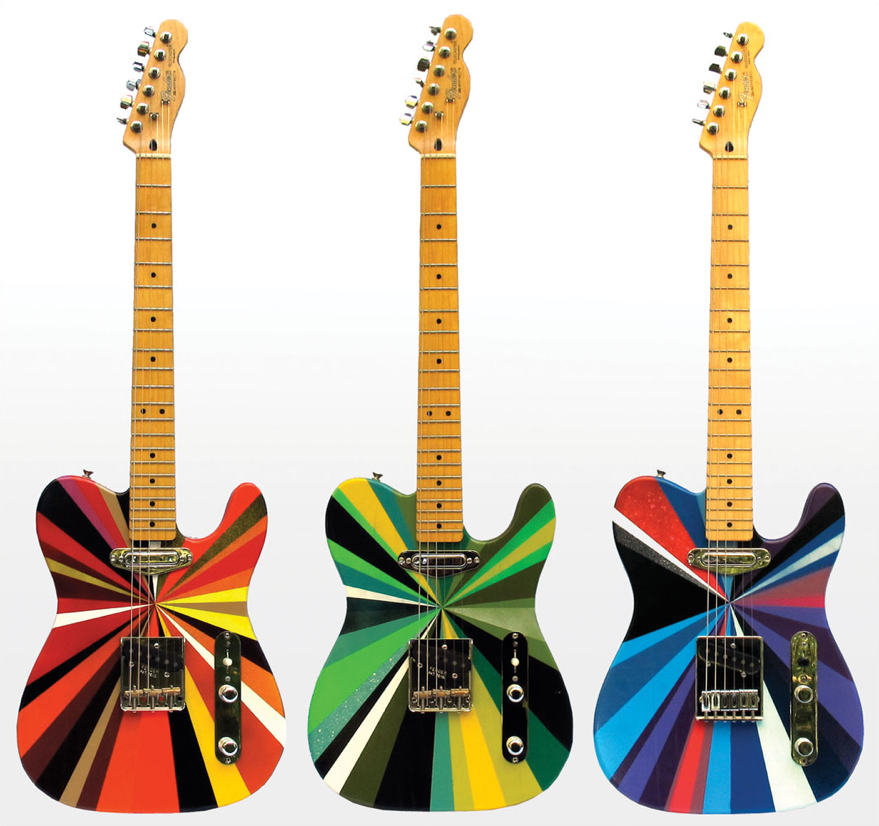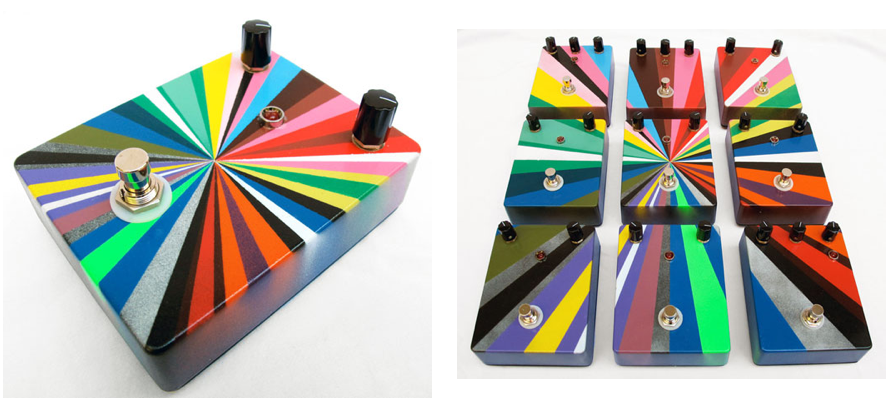 6) What do you consider to be the best moment of your career up until now? What about the worst?
I've had some great times, and I look forward to many more. One of the best moments of my career was the day I left my salary job in 2008 to devote all of my energy to running my own studio. Fall 2009 was a tough draught to make it through as a small independent studio. But the hard times of my career have been my greatest lessons, so I respect these times for what they are and try my best to learn as much as I can from them.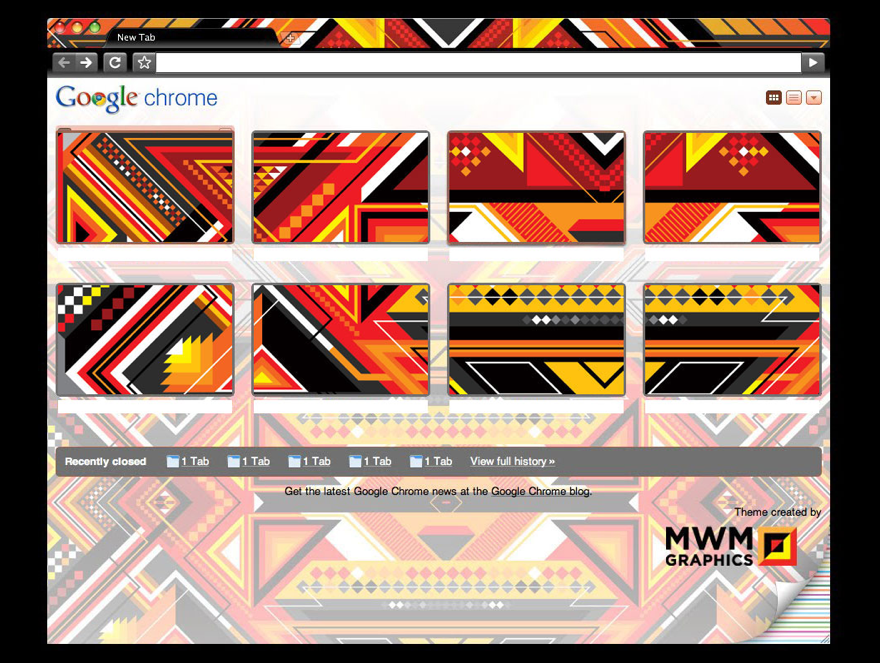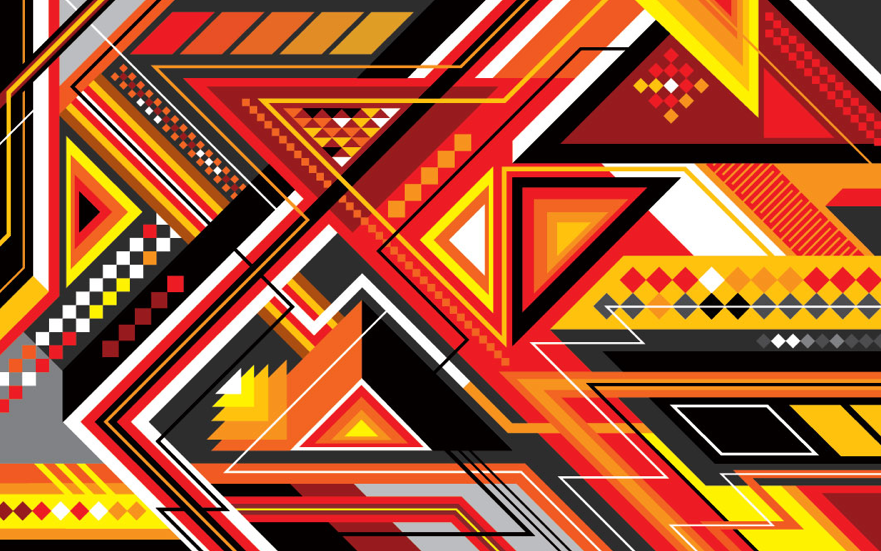 7) What is your favorite artwork and why?
My favorite work is the stuff that looks the way music sounds. The art and design that is hard to deconstruct and figure out how it was made. The secret recipe styles of the originators and innovators.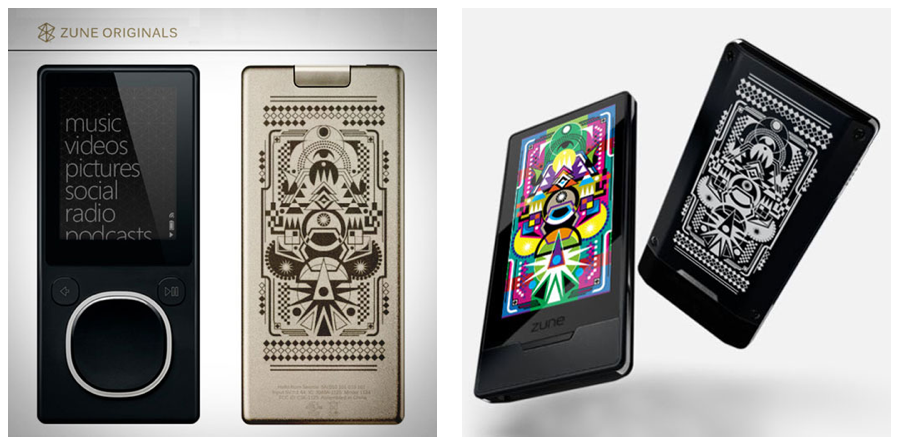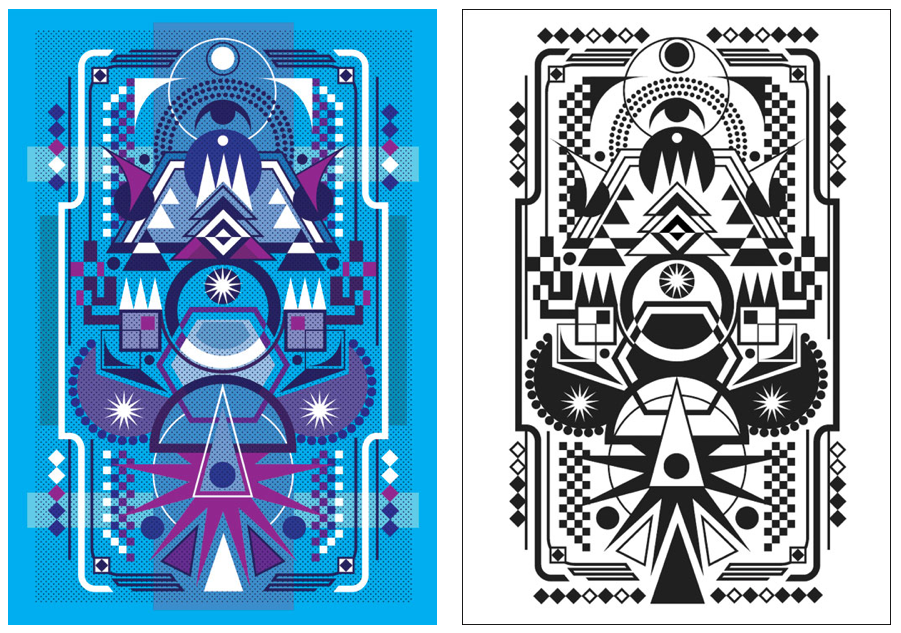 8) You work with many different media, do you have a favorite one?
I love the balance and range of working in different styles with different tools and techniques. That said I do have a deeper respect for work that is handmade compared to digitally rendered. And lately I've been getting really excited about functional 3D design and sculpture.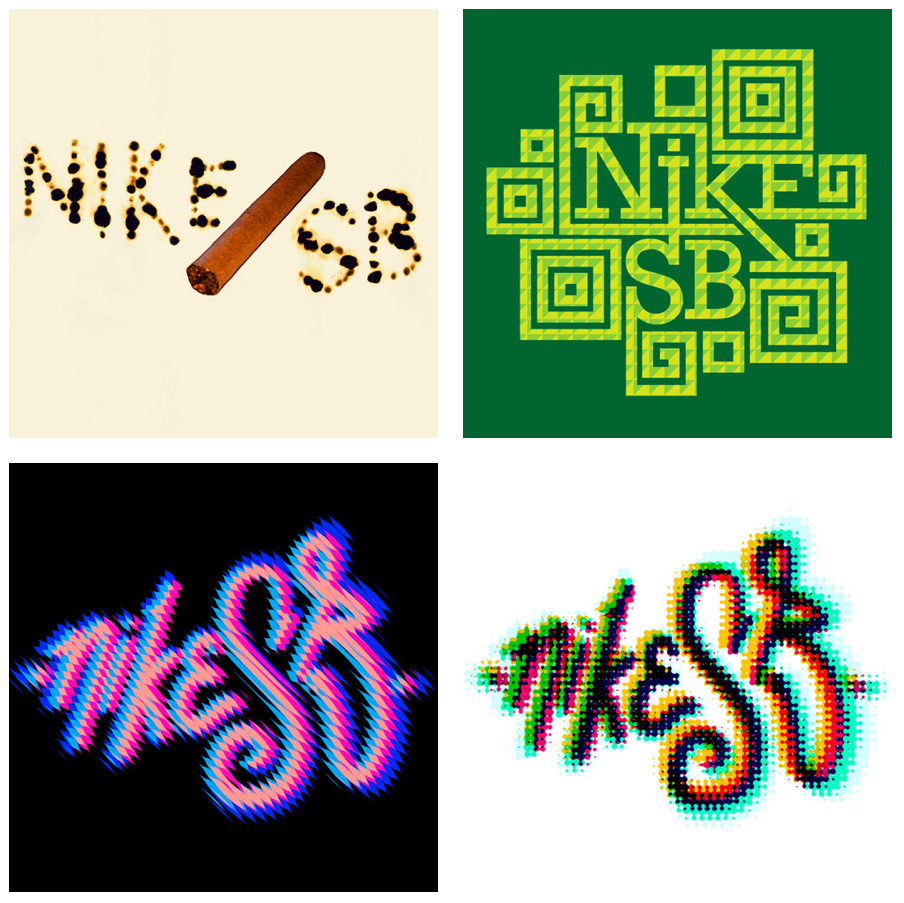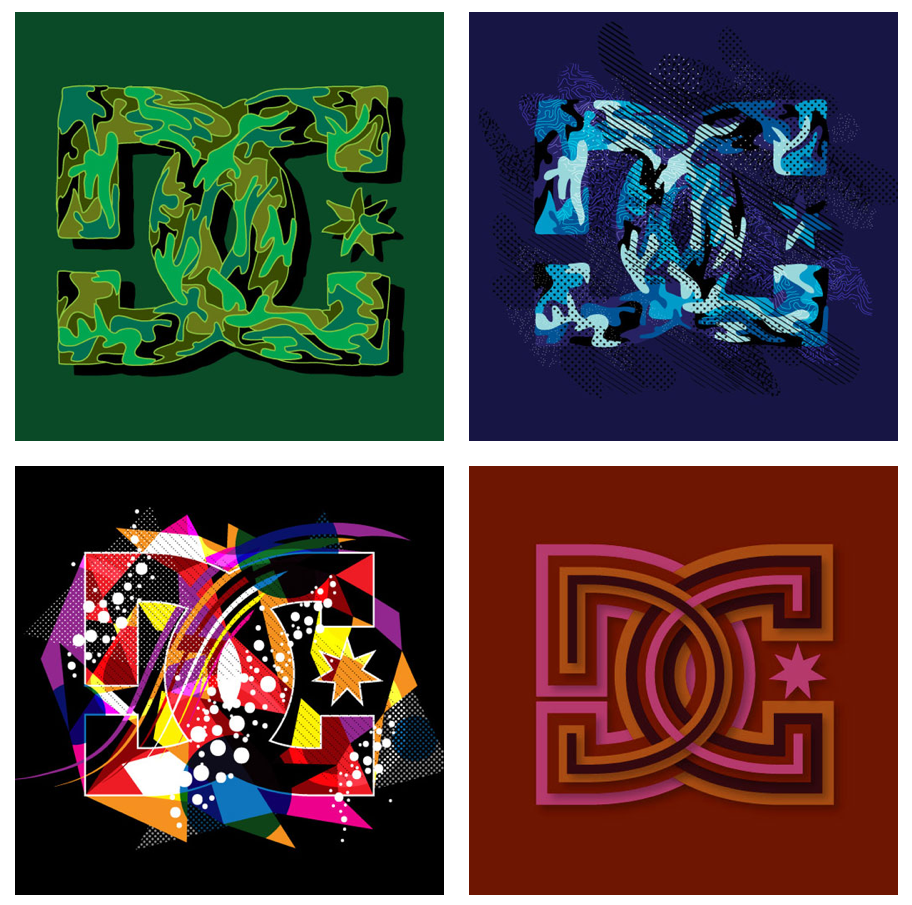 9) Tell us five necessary attributes that you think every illustrator/artist should have.
Having a unique and memorable signature style is crucial. Being good at computer programs is always a good thing for a modern artist or designer. Being a fun person to work with is key. Dedication, follow through, honesty, and efficiency are traits of any successful professional. Versatility is very important as well, but not so much that there is no common thread through all the work. I am a strong supporter of having a diverse range of work, but each style needs to be fully explored, not just copying the good stuff out there. The goal is to make work that doesn't need a signature to be recognized as your own.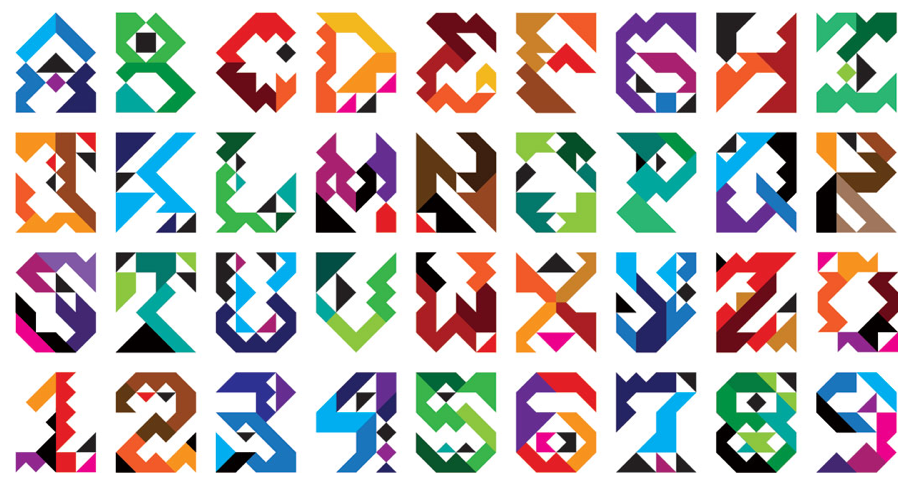 10) Five sites that you'd recommend?
ROJO-Magazine.com
Boston.com/BigPicture
Graffuturism
ButDoesItFloat.com
FormatMag.com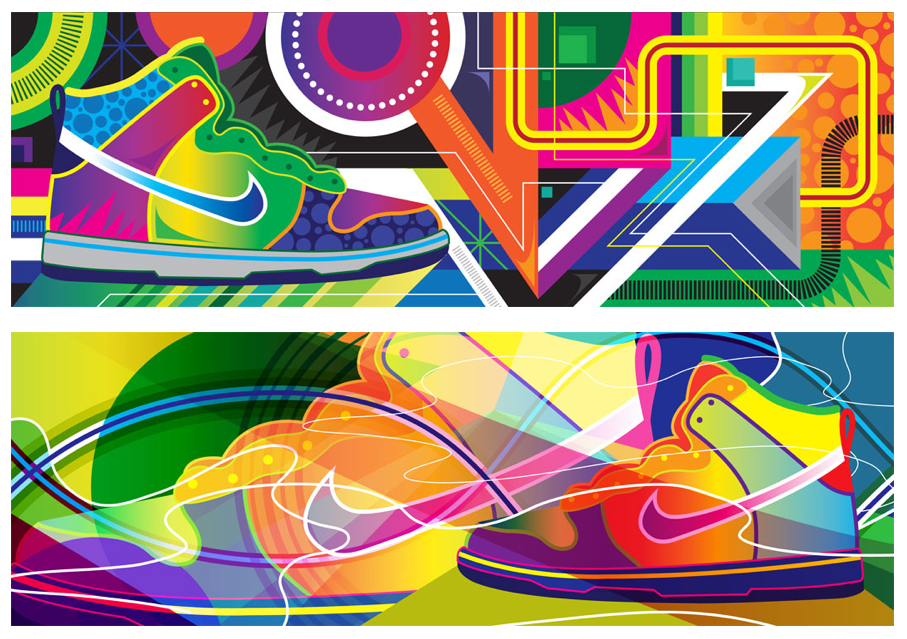 11) Thanks again for the opportunity to interview you Matt, please leave a last word of advice for students and beginners.
Believe in yourself. Work hard. Play nice. Stay curious. Set goals. Create original work. Have fun!