Interview with Bruno 9li
marcos333 Wed, 09/21/2011 - 10:45
It's a pleasure to me and for the Abdz team make a interview with such an important artist as Bruno 9li. Really cool to see an artist from our home town achieving such success on his career and now we have the opportunity to ask him about his life journey. So, I hope you guys learn more about him and with him after this awesome interview.
You can check more about Bruno at his Personal Website.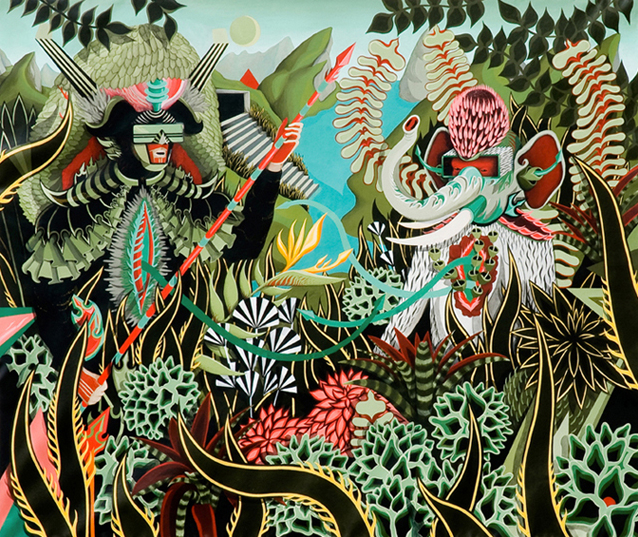 1) Before we start the interview I would like to thank you for this opportunity. First I would like to know more about your background and when you started to get interested in illustration and art?
I'm self appointed for being the creator of concept of the "Universidade Autoindicada". I choose my masters and my disciplines, creating a research system based on freedom, often crossing disparate subjects, often times contradictory or without any common connection. Therefore, subjects form an imaginary high degree of entropy, full of bumps and contrasts. It's from the energy of these contrasts that my art gets its strength. I believe in learning through intuition and feeling - intuitive knowledge. When you learn from feeling, the object of study and the student connect metaphysically and this enhances the learning experience. I've been to the School of Visual Arts while I was in NY a couple of years ago, and I've also been to Atelier Livre da Prefeitura de Porto Alegre, besides being in other design universities in Brazil.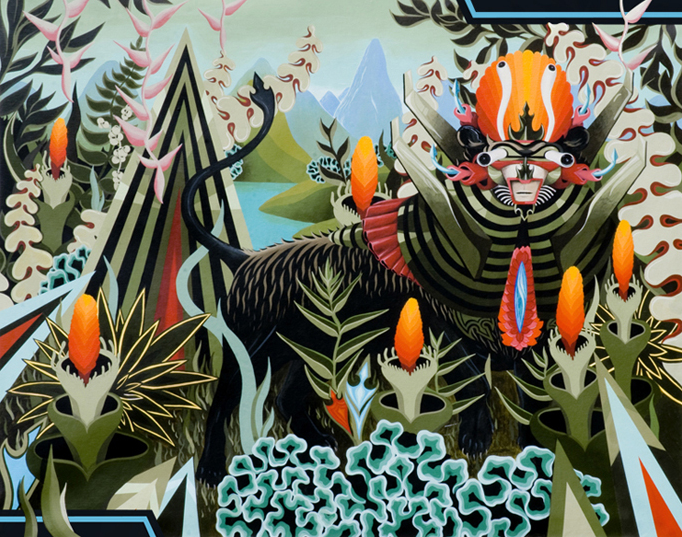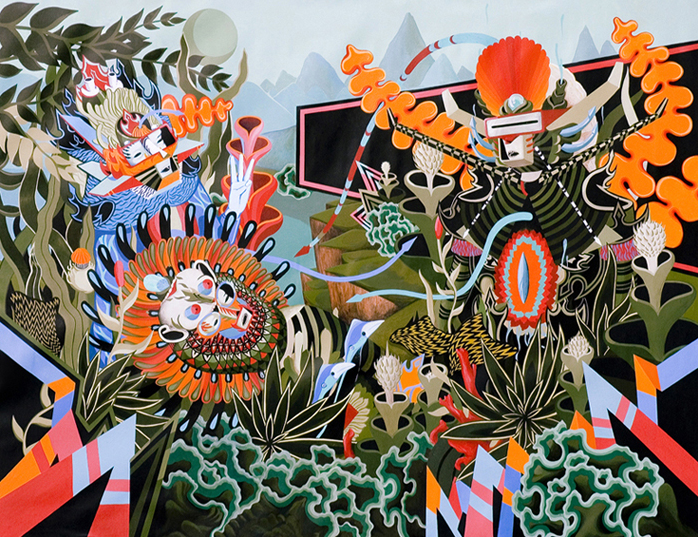 2) Who are your influences? Illustrators and artists you admire?
I like subjects that range from Philosophy, primitivism, graphism and primitive registers, futurism, mythology, occultism, music, religions, rites… as I'm metagraphist I incorporate the wild and primitive imagery and contrast it with the the urban-metropolitan perception with the idea of creating new dimensions to my visions. And actually there are not a lot of artists that inspire me, that touch me. I do like the visionary and visceral medieval masters of Gothic painting from Europe and a lot of unknown primitive artists from different cultures, from South America to Africa - that many times created objects, masks and clothes to spiritual endings, with no relation to art as we understand it today.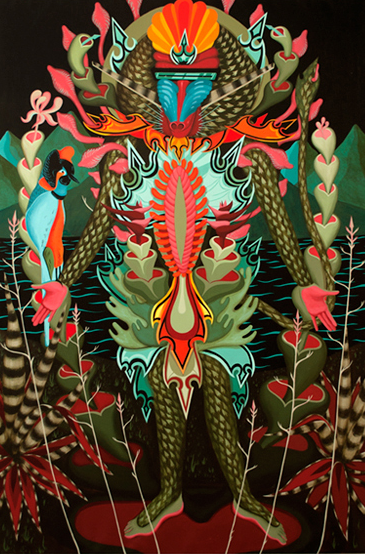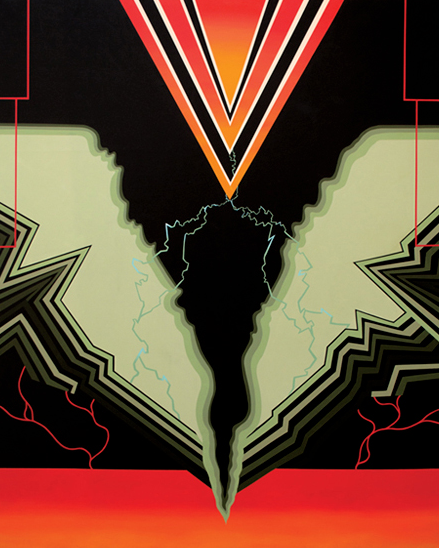 3) You developed a pretty particular style during the past 10 years. How did you develop your style and how would you describe it?
As I mentioned before, I'm metagraphist, my work is the result of collisions and fragments that form its own mythology. I think about my work as the incorporation of several transmuted experiences into images of different dimensions. And as I mature, my work gets stronger. The imagery that I create is in a constant renovation because I envision renovation. Everything on earth is renewed.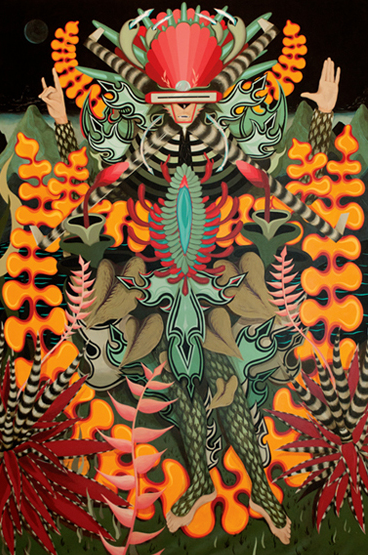 4) What made you decide to focus more on art than the illustration market?
I actually search for something to give me strength and to be a free field for me to develop my manifestations, and the arts field can give me that. As an example, I feel free to collide primitivism and futurism. Mythology and philosophy, organic and straight lines. The market is a consequence of my production. I never saw myself as an illustrator, especially because I would have to work with some limitations, and this is not an idea I like since I would lose my freedom. Illustrations have a function, they are created to represent something, differing from my art. But in rare occasions my original work was used to illustrate.


5) Today you basically work as a full-time artist, something that doesn't get a lot of recognition in a country like Brazil. What do you think about the art scene in Brazil? Do you think you can make a living from art there?
Yes, it is possible to make a living out of art in Brazil. I'm Brazilian and I live and practice art. Many times there is the wrong idea that is not possible to make a living out of art in our country. There are economical circumstances that may interfere in the way of people in this path, but it's your choice to take the path. Art is not a commodity, it is not a basic human need, but we can say that art makes us human. And the art scene not only in Brazil but in the world is really wide, fragmented, diversified. It's even hard to explain what I see.

6) What is your daily routine?
I wake up with Aru (my cat) wanting to play around. I eat my breakfast and go to my atelier to work. During most part of the day I read, paint, think, envision… I usually meet some close friends and I really miss my girlfriend, who lives in another city.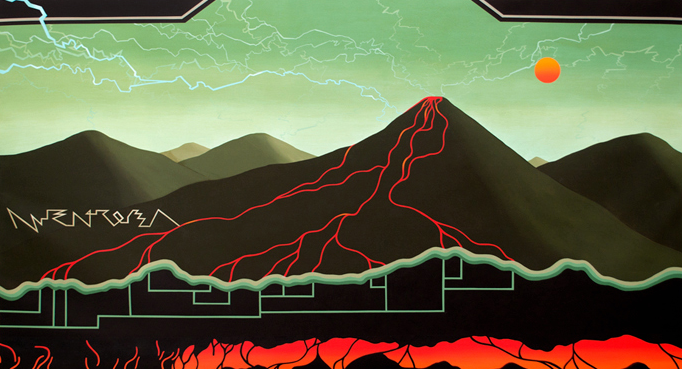 7) You are recognized as a great Brazilian artist. Up until now, what is the best moment of your career? Could you also mention the worst moment?
I'm happy but never pleased. My hunger for work is insatiable and this reflects in everything I create. But I'm still pretty young, I have a lot to learn and develop. But if I have to mention the worst moment of my career, I have to say it was the time where I had to work on something with no freedom to pay the bills. Tough times, but good to learn and to keep looking forward.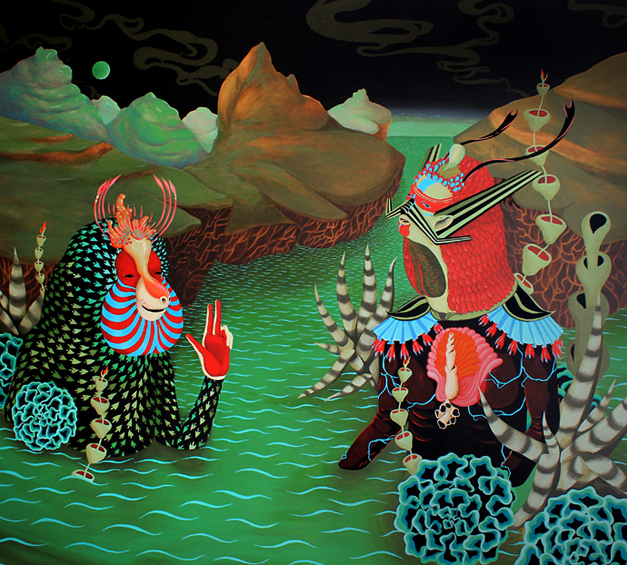 8) What are 5 lessons you consider crucial to get you where you are.
Renovation, constant research, discipline, visionism, and freedom.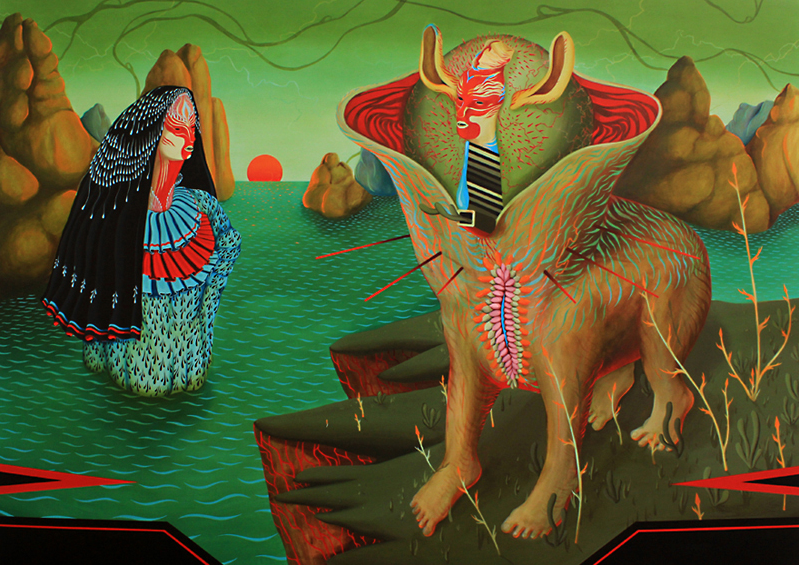 9) What are 5 sites you like to visit and why?
Instead of mentioning 5 I will mention one, Google. My internet researches are so fragmented that it's hard to point 5 sites. I search for subjects that interest me and many times things are spread, they are not only in a single place.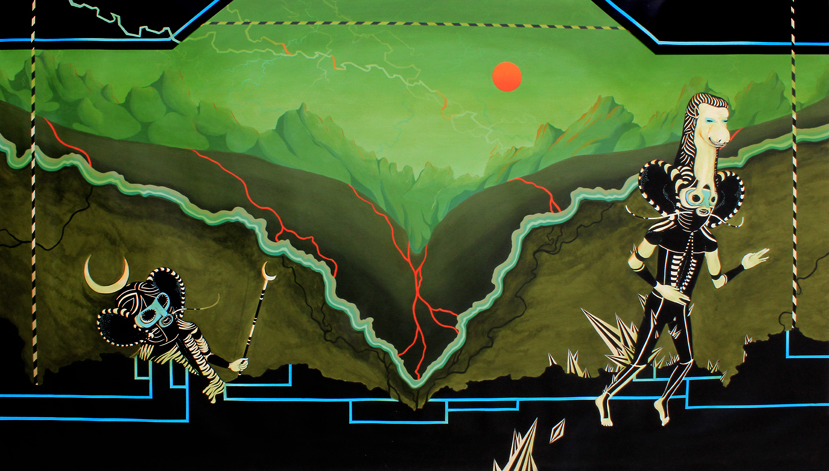 10) Bruno, once again I would like to thank you for your time and for the opportunity. Can you say a few words for those starting the art path?
Listen to your internal voice. Choose your own masters in this field. Be free. True ideas are pure and shatter times. Envision! Transmute! Search!