We've seen some great gadgets and equipment for designers. So many cool stuff, that we could actually assemble infinite perfect office spaces! Every week we'll assemble a perfect office, and we'd like you to help us. What equipment would the perfect office have?
We've selected some useful items for you. There's the Fläpps Shelving System for some good interior design and organization. Minecraft lovers will go crazy with the Minecraft Torch... just hang it on your wall and keep digging! There's also the fantastic HTC One M8, and much more! Check it out.
Thanks to our sponsor, The Gadget Flow!
Fläpps Shelving System
A modular shelving system without rules. A beautiful combination of width, height and shelves. Invisible, Wall Art shelving storage – Fläpps can be a combination of all three. Each module is a stand-alone shelf that can be combined with other modules to become a wall shelving system. (at Design Spotter)
Cravar Alpha 15 Leather Bag
The Alpha 15 Leather bag is part of Cravar's Alpha Series, designed with clean lines and rugged good looks. A narrower compartment at the back can comfortably fit a 15″ laptop while the wider one in front can carry your books, charger, etc. You can also slip a magazine in the full width back pocket. Cravar's distinct leather body straps go all the way around the bag and also function as a fast & durable closure mechanism. The adjustable shoulder strap is removable if you prefer to hand carry. (at The Gadget Flow)
Minecraft Torch
Where there is light, all things from the world of darkness flee, or at least that is how the logic generally goes. With the Minecraft Light Up Torch, you can ensure that your home, when surrounded by these, would be able to prevent nocturnal monsters from spawning and causing a ruckus in the neighborhood. Not only that, it emits a warm yellow glow, with a luminance of 14, and can be mounted on the wall, too. (at Coolest Gadgets)
The Das 4 Keyboard Ultimate
If you've passed the point where gaming is considered 'casual' in your life, then you likely want some hardware that will move as quickly as you can if not faster. When it comes to precision, Das is all over it, and it's looking like they've proven it again with the Das 4 Keyboard Ultimate. This has done away with any and all letter and number markings on the keys as you don't honestly need them after a while. Much in the same way you can play a stringed instrument without frets. (at Coolest Gadgets)
T3 Thunderbolt RAID (12 TB)
While priced similarly to dual bay RAID solutions, the extra drive in the T3 adds additional performance with a minimal footprint increase. For applications that require high performance drives, the T3 configured in RAID 0 can deliver up to 550 MB/s when configured with HDDs or 850 MB/s with SSDs. The T3 will do everything a dual drive RAID can and more. (at 7 Gadgets)
HTC One M8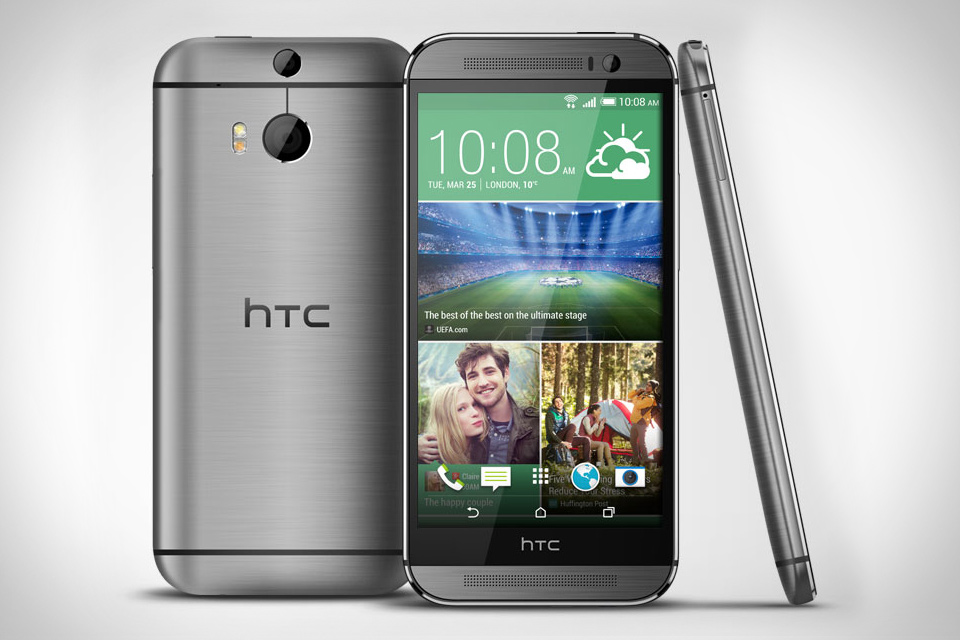 As their followup to the incredibly popular One, HTC has announced the One M8, an indisputably-gorgeous Android-powered all-metal unibody phone. At its core, the One M8 features Android 4.4 KitKat, a 2.3GHz quad core processor, 2GB of RAM, up to 32GB of storage expandable through a microSD slot, and all the connectivity options you'd expect. What's really important are the updates to the camera, battery, and gesture control. (at Uncrate)
Office Ideas
Here are some office ideas for you! How do you like these? Don't forget that you may suggest gadgets or ideas via twitter: @paulogabriel - I hope you enjoy these! Cheers. ;)