Interview with Illustrator and Artist Pirecco
It's a great pleasure to know that we have very talented illustrators and fine artists in Brasil. The first time I got in touch with Pirecco's work was during the Cowparade 2010, as myself, he also participated of the event as an invited artist and made his own cow. After the event, while looking at the others Cowparade artists websites, I found Pirecco's blog and I got extremely impressed by his style and personality, so I found that would be really cool to interview him.
1) Before we start, I'd like to thank you for the opportunity to interview you. First I'd like to ask you when did you become interested in Graphic Design and Fine arts?
Hello everybody from Abduzeedo! Thanks for the invitation and opportunity to show my work at the blog, thank you very much! My interest in Graphic Design and Art started early, but I only really notice it during the college period. I always loved to draw and I lived a long time with my grandmother who painted, but for me at that time it was just a hobby, I drew only for fun. I never imagined that drawing would become my profession. When it was time to choose a course to take on college, I chosen Administration and after two years of studies I decided to change to Design. Before that I had never done any classes of drawing, illustration, painting ... nothing! And my drawings were very bad technically, but still I was very fond of practicing. My interest in fine arts happened right after that, quite "accidentally". After working a long time in advertising agencies and design offices as art director, people began to recognize and like my illustration work, so I started doing several projects as an illustrator and during that period I kept drawing and trying some authoral paintings on many types of canvas. I guess that through my site, my authoral work became more recognized by the creative community.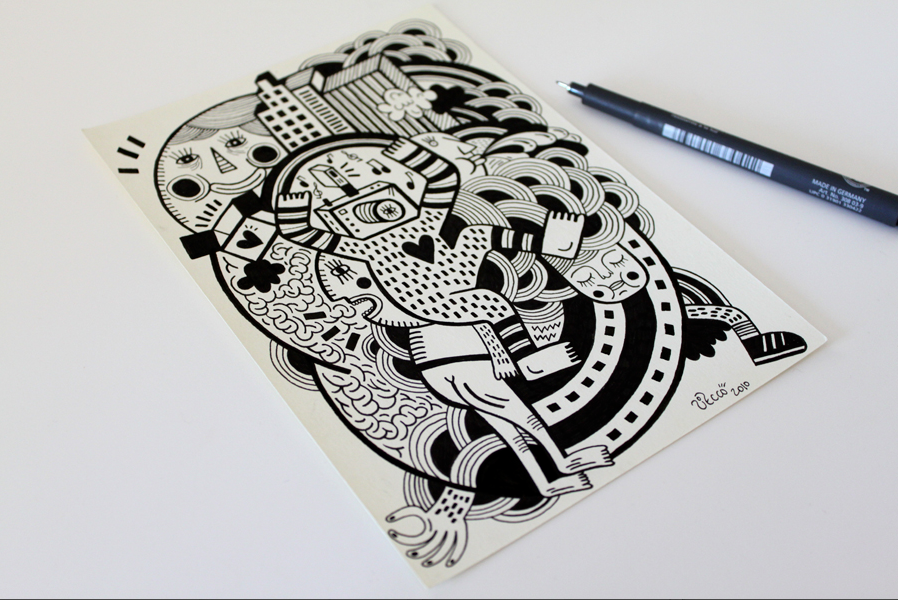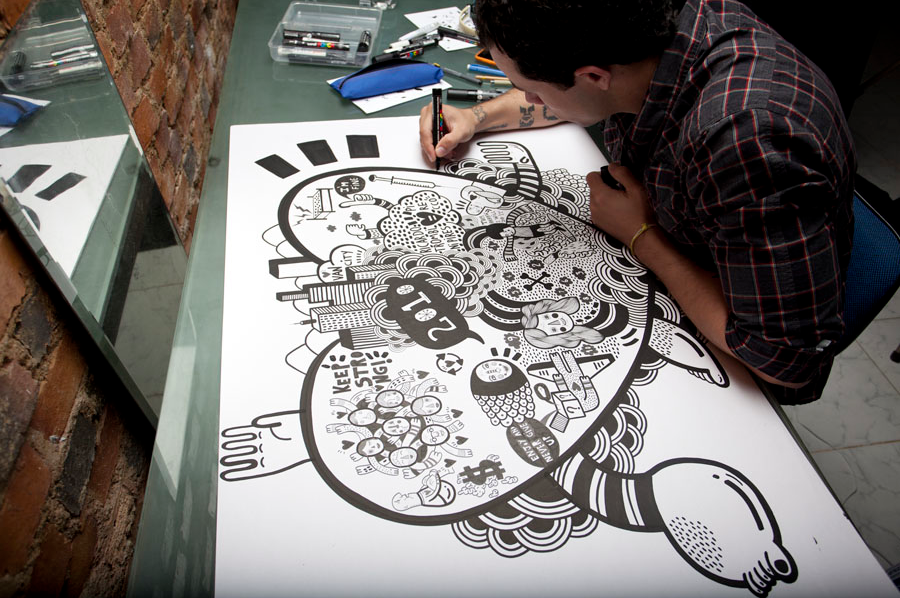 2) What are your influences? What artists inspire you?
Well.. this question is very complicated to answer hehehe... in some lectures that I gave, the audience asked me that. I have many references and influences. During college professors introduced me to the classical references in art and design, so I didn't had a main reference, I just tried to look at everything and learn as much as I could. I also copied many things back in those days, right before I found my own style. I think at that time I was very fond of David Carson, Stefan Sagmeister, Keith Haring, Andy Worhol, Banksy, Basquiat, etc... I was addicted to Toy Art, Street Art, Gary Baseman, John Burgerman, Obey... so many things. Music and cinema, have always influenced me a lot. Currently I have no "main" references because there are many. The internet has changed everything and it will change even more I guess. Daily, I usually look at several sites of illustration, design, fashion and art and it is amazing how each day several new excellent artists, designers and illustrators appears. So everything ends up being a reference, influence ... inspiration. The point is to look at the references and know how to interpret them on your own way, not trying to copy, but going after your own style, going after your own history. There are currently many similar artworks because artists / illustrators often use similar references, or have similar life histories, but also many people just go with the flow, mimicking what now is the trend. I use events of the day-to-day as reference and inspiration for my work as well, also things I see on TV, in the streets, in newspapers.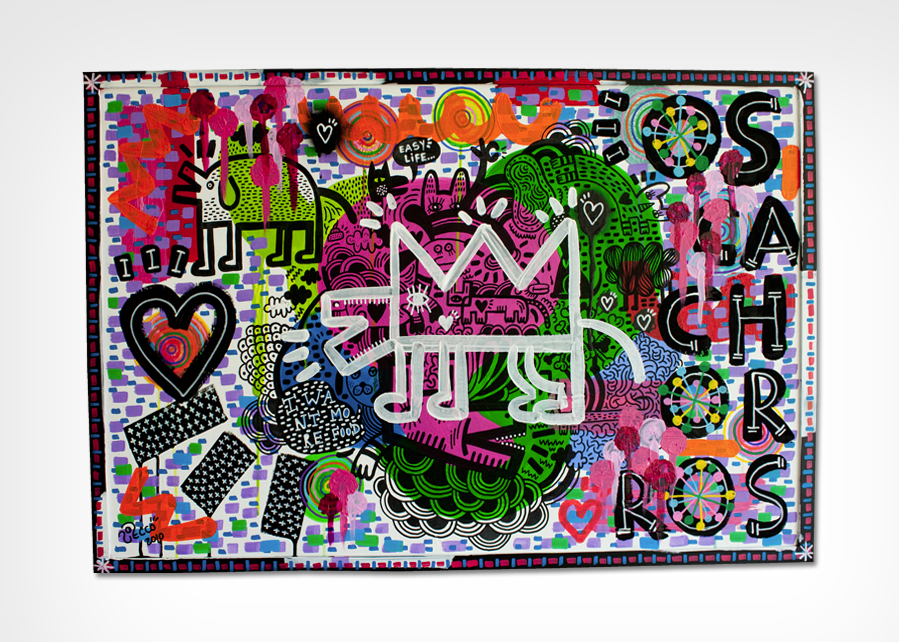 3) You got a pretty peculiar style, at the same time it looks like a mix of many genres, it looks really unique. When and how did you develop this style? How would you describe it?
I don't know how to answer that question exactly, I think my style is an evolution of everything I've done and everything I've experienced. In 2006, 2007 I think I put more than 300 drawings that I had in the trash, because one day I looked at them and I found them all a big mess, and they really were. But they were part of my evolution, nowadays I kind of regret that. I think in 2008/2009 when I decided to drop everything, when I quitted from the agency where I worked just to dedicate to my art and illustration, then I think my style started to get a shape, before that my style was a bit of everything, a great chaos. In 2010 I had an experience that changed my life and without no doubt my work too. I lived in Vancouver with my wife and I needed to return to Brazil because I discovered that I had cancer and was very serious, I had to do chemotherapy, radiotherapy, etc.... I think all people who go thru this kind of experience often change their perception about life. This event ended up reflecting a lot in my work. Before this event, I liked to drawing polemic issues, I really enjoyed to use art as a way of protesting and now is very different, I like to draw / paint happy things, elements that have a meaning in my life, things I like. I love the definition that a friend of mine, that is also an artist and illustrator, once told me: "the work of Pirecco is a big and very well organized chaos" hehehe ... and I think it is ... there are several stories, feelings, elements on each piece.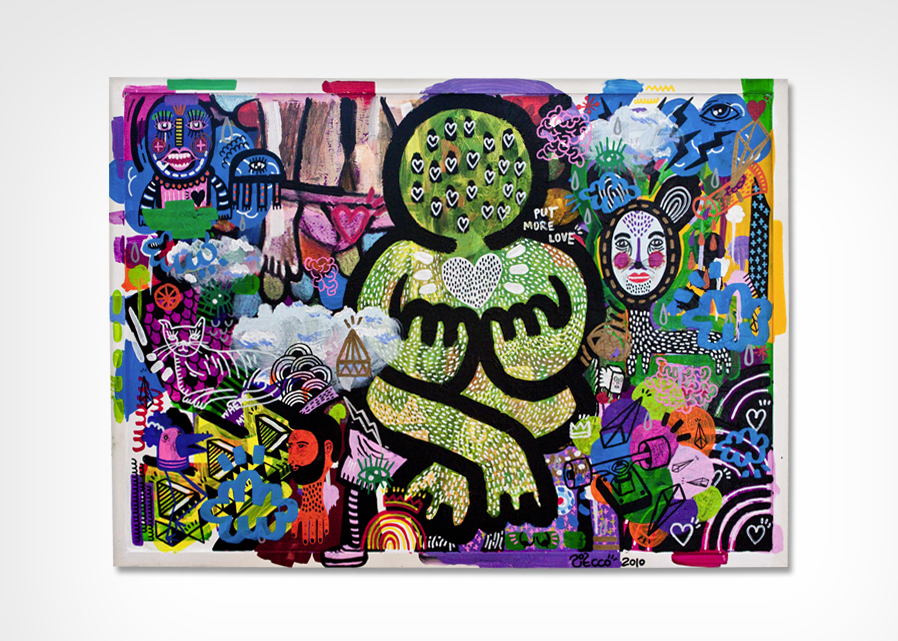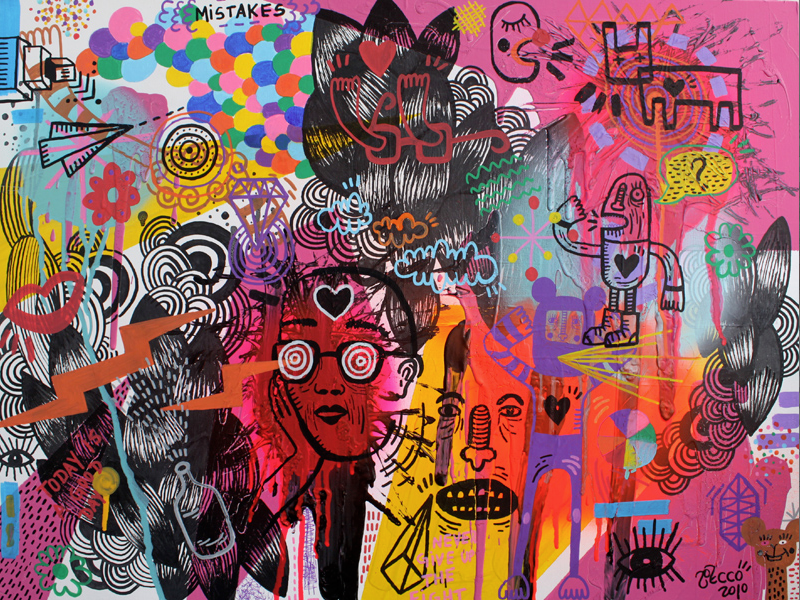 4) Nowadays you work at your own studio and you're your own boss. How was this transition from working at an agencies to becoming a freelancer?
This transition was very important and was very easy for me, because early on, even working in agencies, I participated in many projects as a freelancer, never stood at home in my spare time. I needed money and I always enjoyed working with Design. So, this ended up being an almost automatic thing, I learned a lot things at the agencies and design studios and I learned a lot with my mistakes, also by working alone at home. Currently I'm working on my own studio, being my own boss, is a mix of what I learned over the years, but certainly I couldn't never work alone the way I work today without first having passed through the agencies and design studios.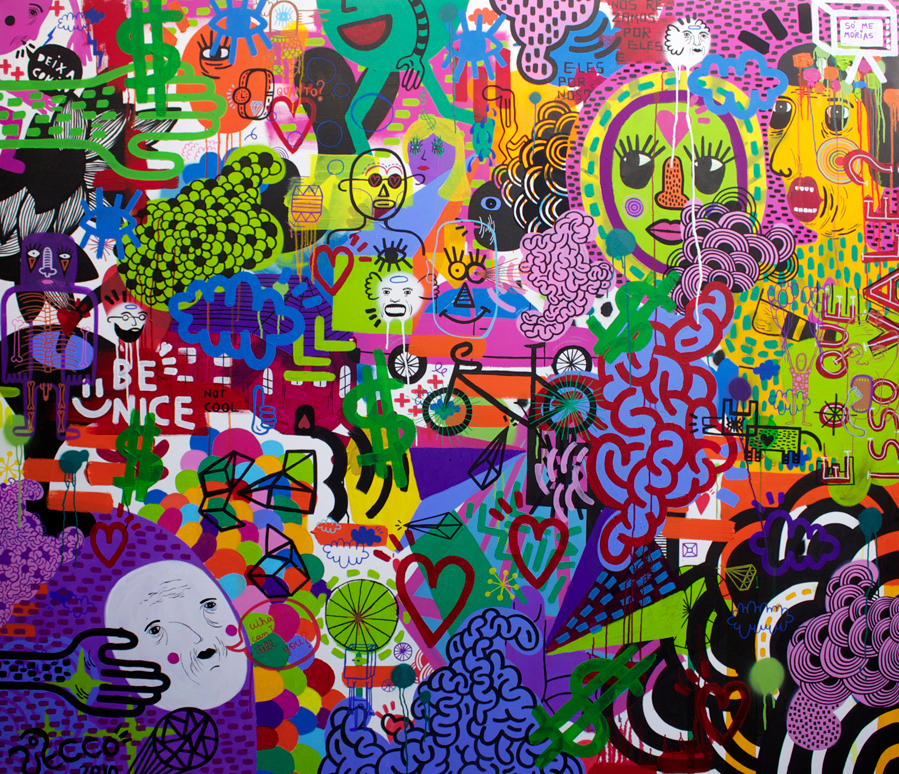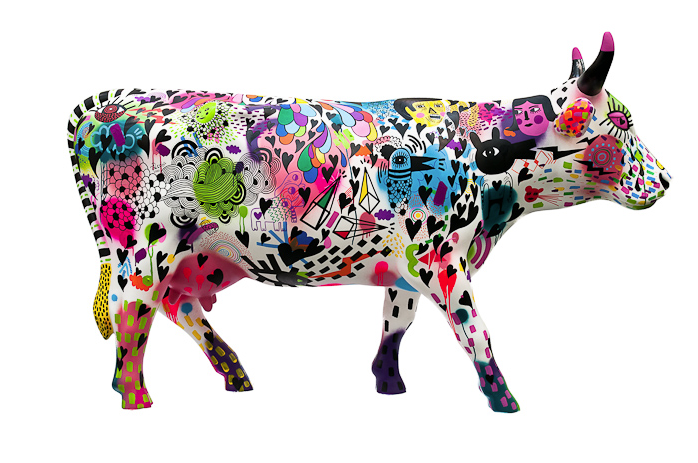 5) How would you describe your daily workflow?
hehehe... it's great! Thanks god! I work a lot ... and I love my work ... so it's hard to get with nothing to do hehehehe. I have a huge project demand, and these days I'm totally focused on works involving art and illustration. People are still looking for me to do work related to art direction, graphic design, logos, etc ... but I'm not doing it anymore. I think that having focus is very important, you cannot start doing a bit of everything, so now I'm just doing art projects and authorial illustration. Another factor that also helps me to have a large flow of projects is the fact that I am represented by an agency. This company handles all the paperwork, contracts, budgets, prospecting for new customers. I also keep in touch with major agencies who give me any support when I need for closure and completion of files, and they often also participate in the creative process.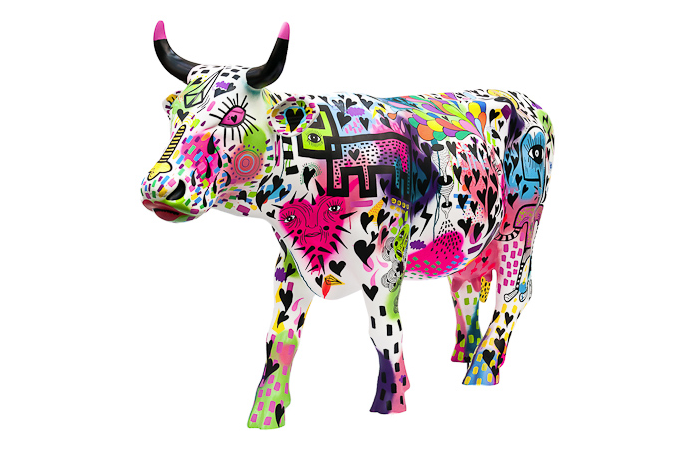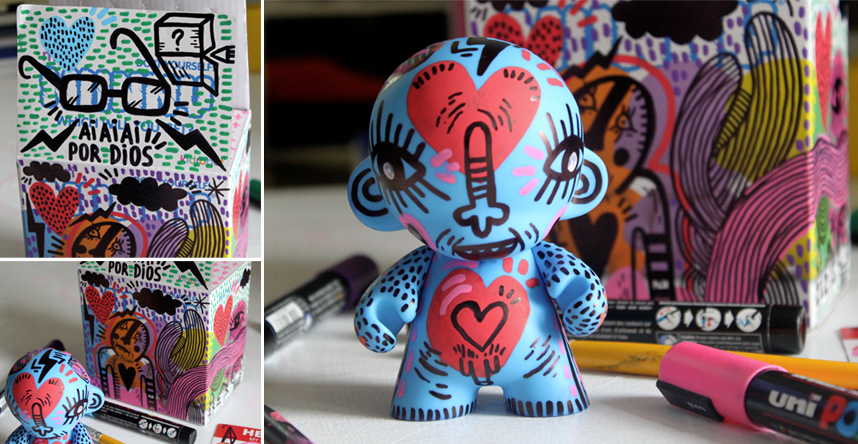 6) Some people tend to think you're a street artist, what do you think about that? And how has this genre influenced your work?
hehehehe ... I think it's funny, I laugh about this fact, but that's fine. Nowadays I have several friends who are graffiti artists and joke about it, we laugh together, some people just misunderstood what I do and what they do. But whenever I can I try to make it clear that I am not a graffiti artist, not because I do not like it, it's quite the opposite, but because I've never painted anything in the street without being for commercial projects, my path was different and I think I can say that I am a street artist so, these guys got all a background on the streets, they have all the merits for being out doing this for a long time, so I think they deserve being called street artists. That is why I don't like the idea of calling myself a street artist hehehe. Talking about graffiti, the street art as an artistic genre, no doubt influenced and continues to influence much of my work. I greatly admire the work of many street artists, there's a lot of good stuff out there. I think people just think I'm a graffiti artist because I have a trace dirtier and heavy ... whatever ... they get confused by it heehehe. Journalists also get pretty confused by my style. This is very common to happen nowadays, everybody say what they want to, then there is a high chance of things get mistaken. But one thing is certain, I've been really enjoying exploring larger sizes of paint and some of my graffiti artists friends have invited me several times to do a painting on the street, no doubt I will going to do it soon, I really want to.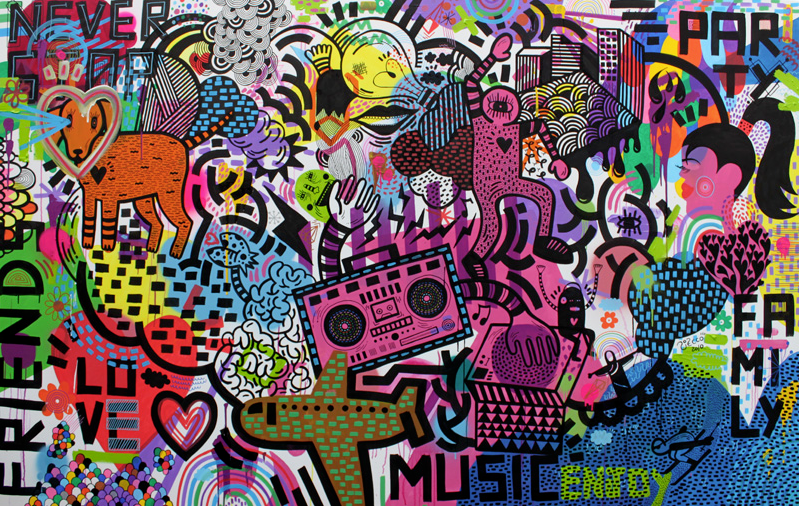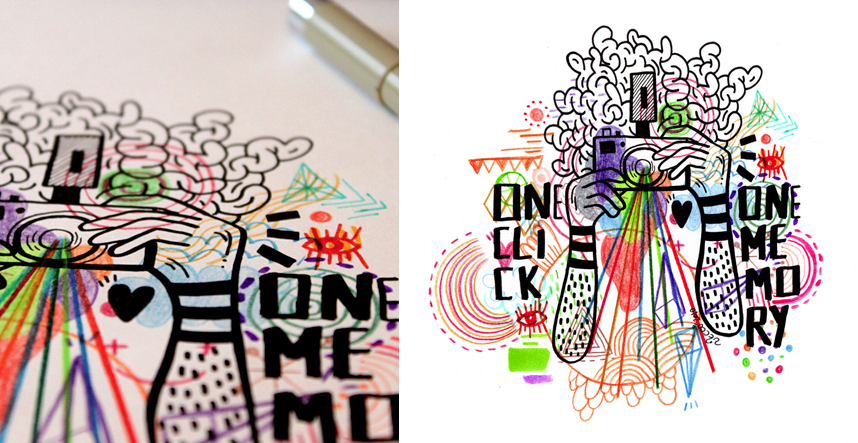 7) Tell us five characteristics necessary for every illustrator / artist and why
Hmmmm ... just five? hehehehe ... Actually I think these five characteristics that I will say are necessary for every profession: - Love your work, in my opinion this is the main thing. - Personality, because we are in a period where people are in an eternal quest for more and more information, is a lot going on at the same time and everyone wants to know and participate in everything, often without even knowing what for and why?! So having a personality, I think is fundamental to show yourself out there. - Lots of dedication / effort, because just like any profession, unlike what most people think, being an illustrator, artist, takes a lot of hours of work, very physical and mental effort. - Ethics and Respect, because this is basic ... hehehe - Faith, not necessarily because of any "religion", but faith in the sense of believing that what you do is good, trust your work.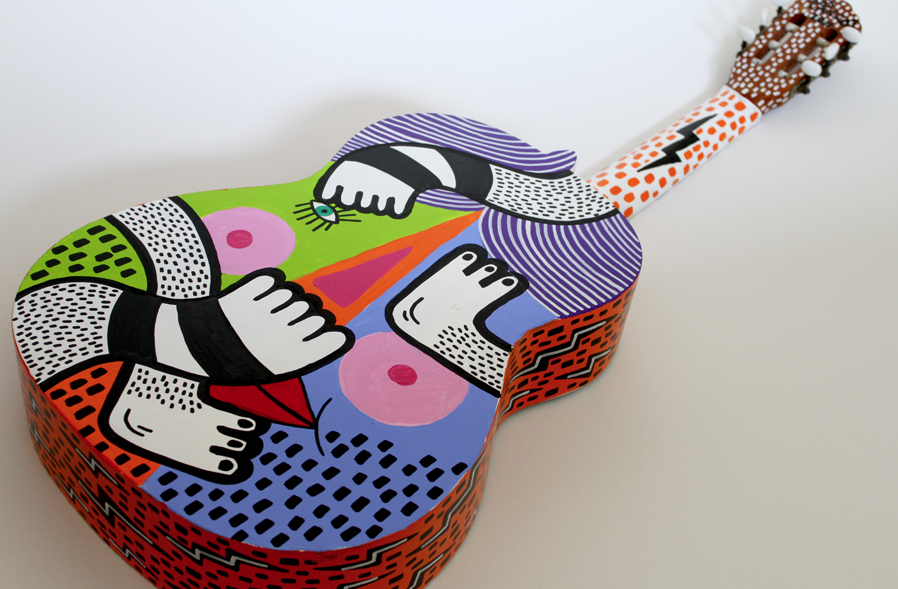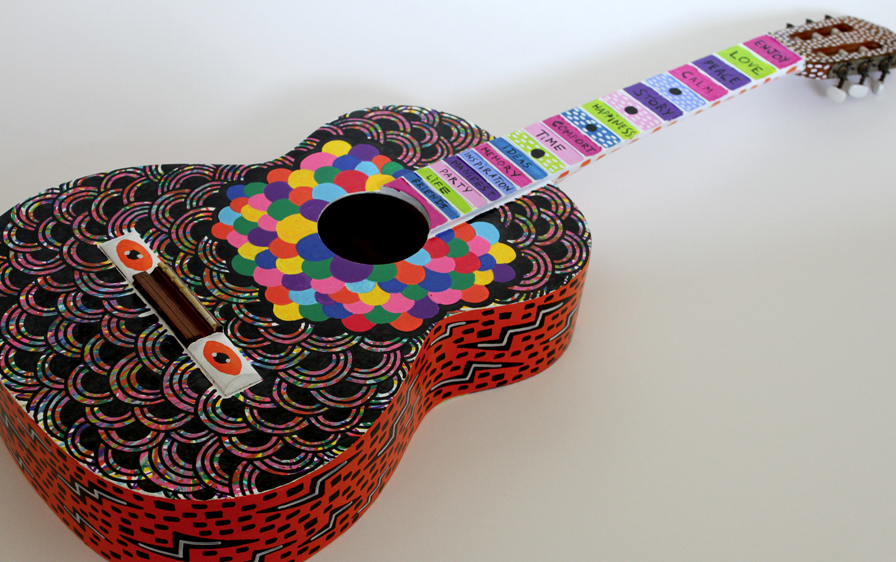 8) Tell us five sites that you'd like to recommend.
Wow! Now it became even harder hehehhee ... just five?! Well, these are classic ... always has something good there ... - www.booooooom.com - www.ffffound.com - www.juxtapoz.com - www.rojo-magazine.com - www.thecoolhunter.net Besides of course, your website www.abduzeedo.com and my new site that will be working soon hehehehe ... for now, anyone who wants to take a look at my artworks please access my Flickr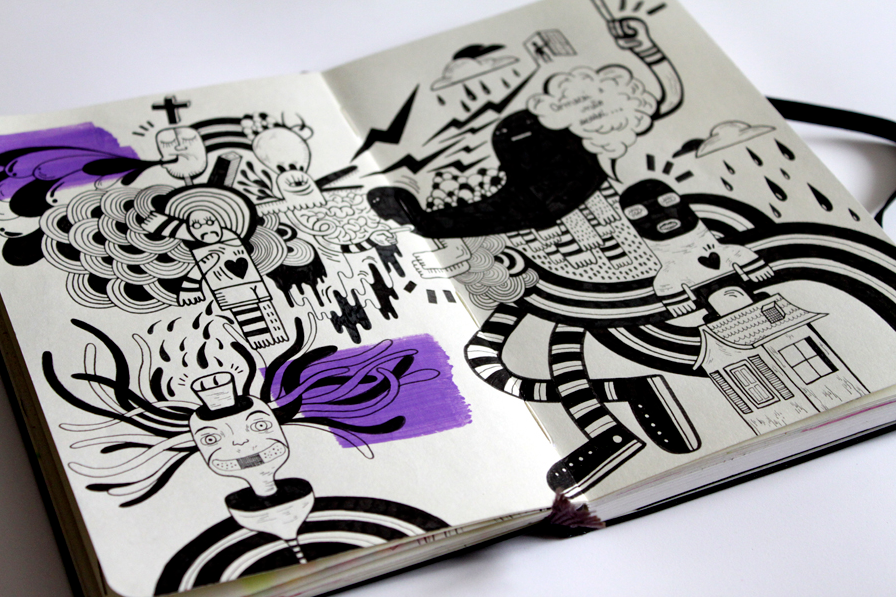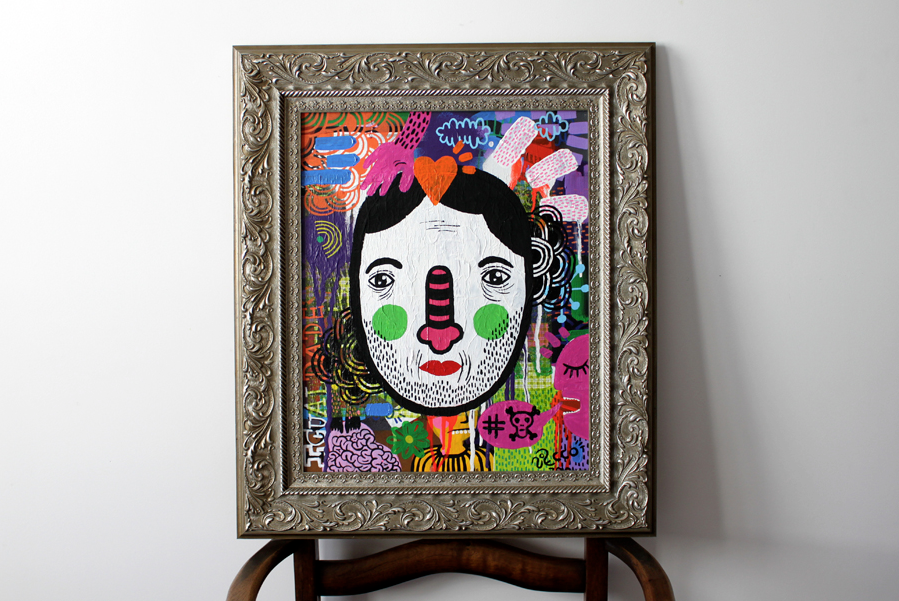 9) Thanks again for the opportunity to interview you Pirecco, please leave a last advice for the students and everyone who is beggining at this kind of business.
Gee... I once again thank you for the invitation and opportunity to show my work and tell a little of my journey to you guys! Thank you! And honestly, I found the questions very well prepared, showing that those who actually prepared the interview have looked after my work and dedicated a good part of his time to it. For the folks who are starting now, I would say to believe in the things they like to do, work for pleasure and not for money, don't ever give up, study hard, stay tuned for news and references, have fun hehehehe.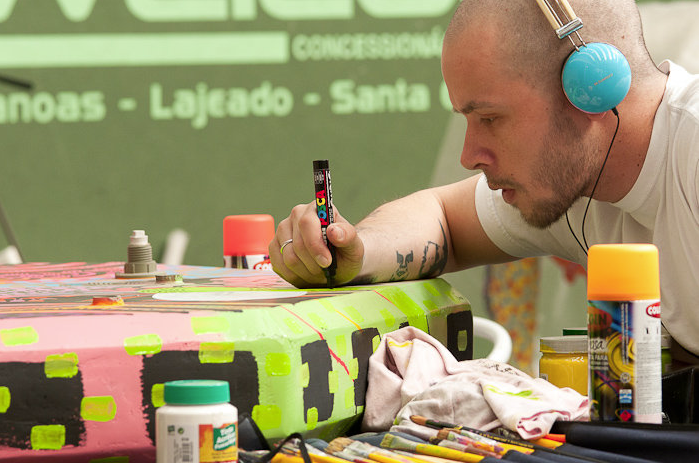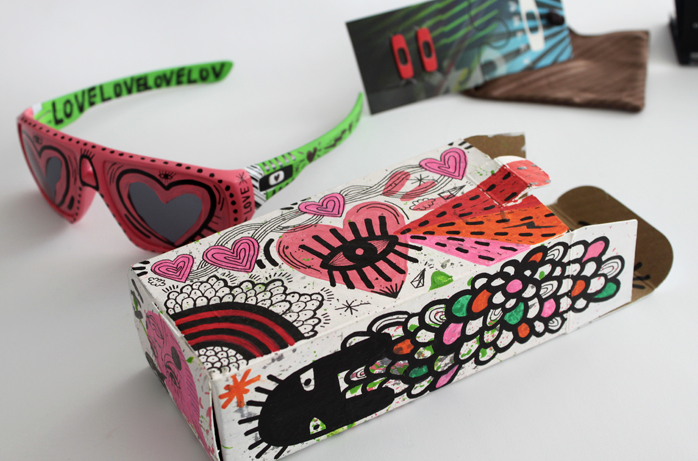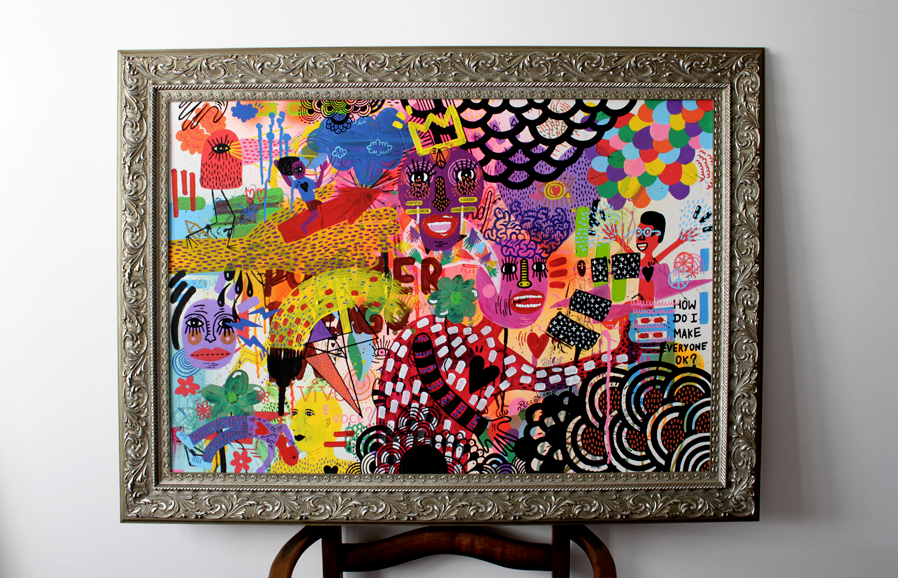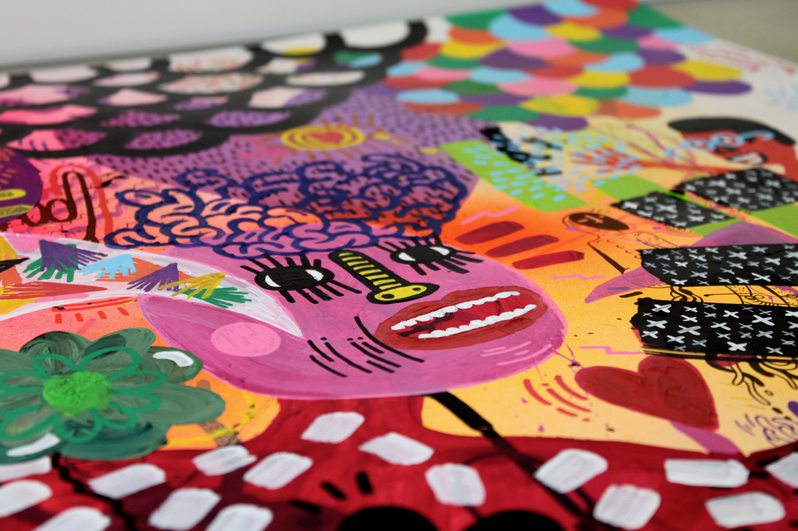 You can see more artworks by Pirecco at his Flickr