Real Apple Logo in Photoshop
In this case study/icon tutorial Edward Sanchez will share with us the creative process behind one of his personal projects, a really cool icon called the Real Apple Logo. The image mixes real photography with the Apple logo in Photoshop to create this super cool icon.
I'm not quire sure why I never thought of doing this before. And I certainly never saw it done by anyone.
Step 1
I started by getting a vector version of the logo so I could make a shape layer on photoshop.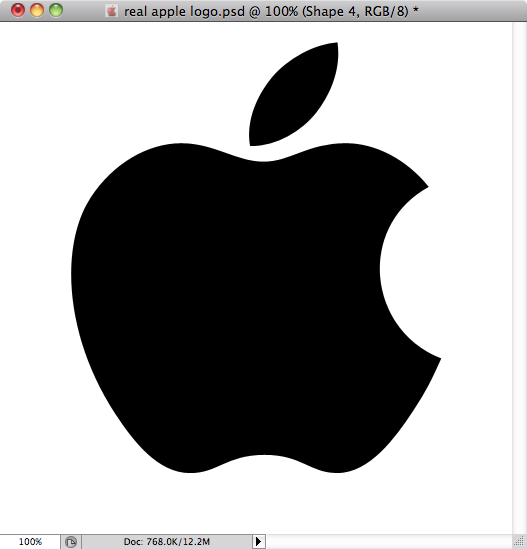 Step 2
Then I found a photo of an Apple to use as my base.
Step 3
Using the liquify tool I morphed the Apple close to the shape of the logo.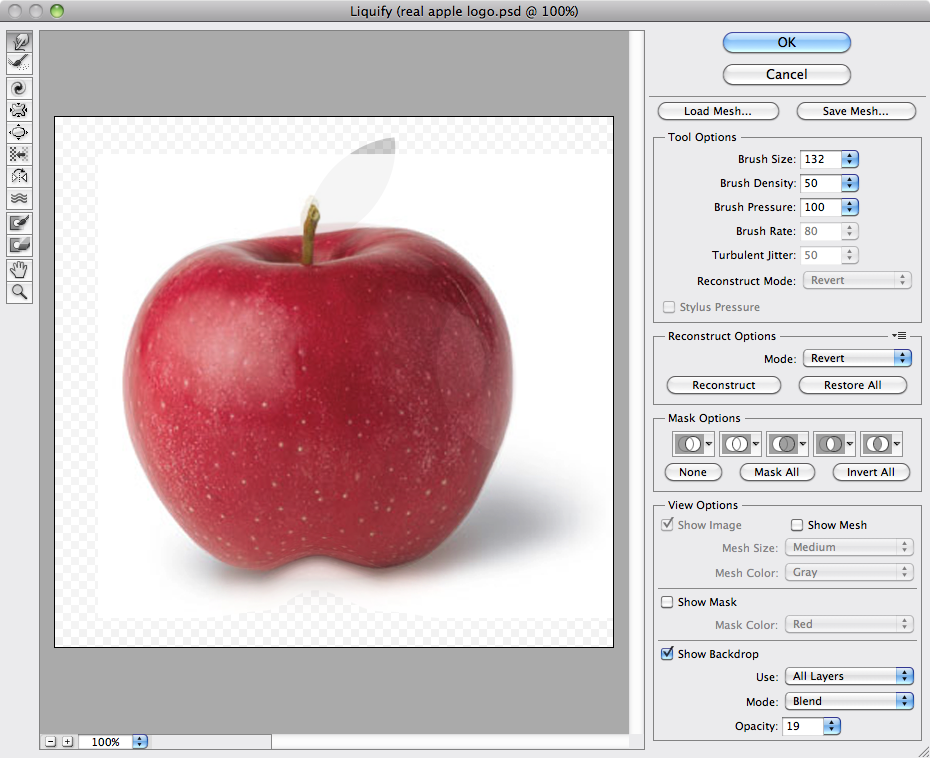 Step 4
In order to give it an ultra realistic feel to it, I adjusted the saturation, removed the original glow, and used smart blur and the clone tool to only keep the most prominent details of the apple. Then I masked it into the shape of the logo.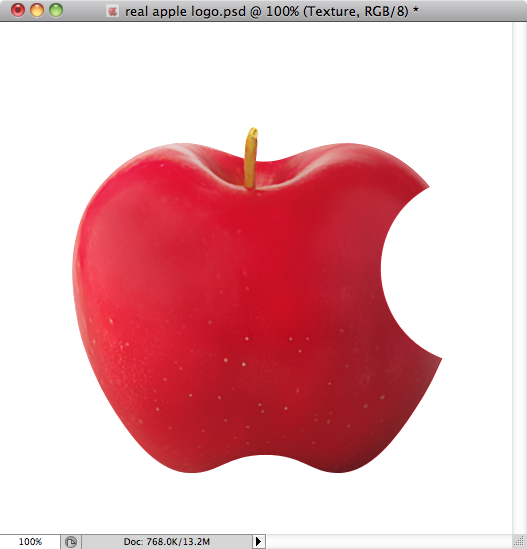 Step 5
With the brush tool I added highlights and shadows to the shape to accentuate the volume.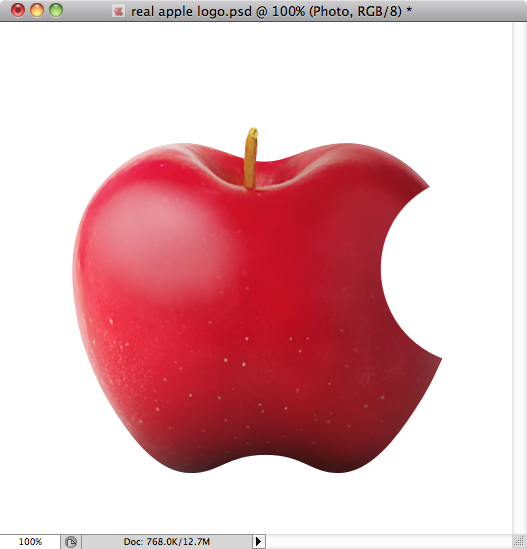 Step 6
I morphed the leaf with the liquify tool to make it come close to the original logo shape. I found that if I was 100% faithful to the shape it just looked too fake, so I retained some of the original leaf shape.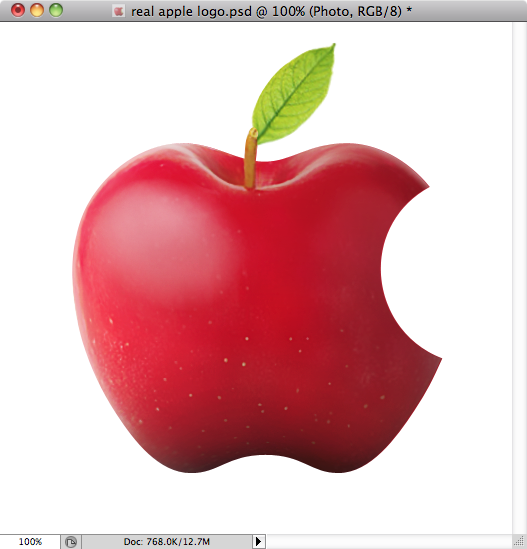 Step 7
Now the actual bite!
I found a picture of a bitten apple and masked it into this hand drawn shape. I also added a bit of a shadow around it and inside it to give it some contour and depth.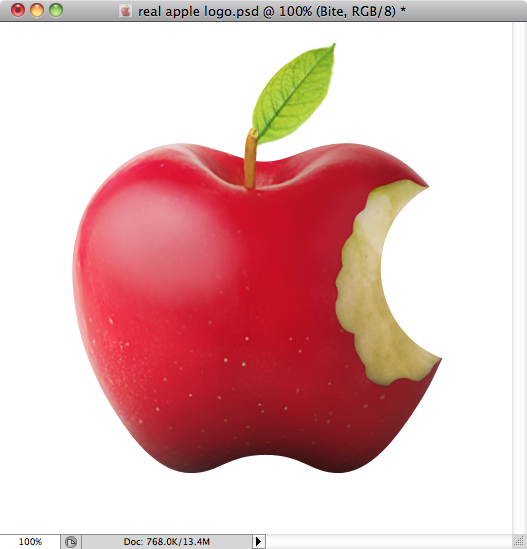 Step 8
Finally I added the floor shadow and voila!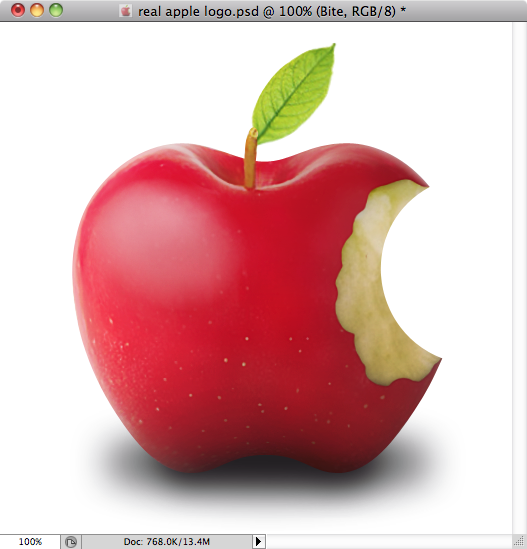 Step 9
Here are my layers… I like to keep my highlights in separate layers so I can control individual opacity as well as the filter.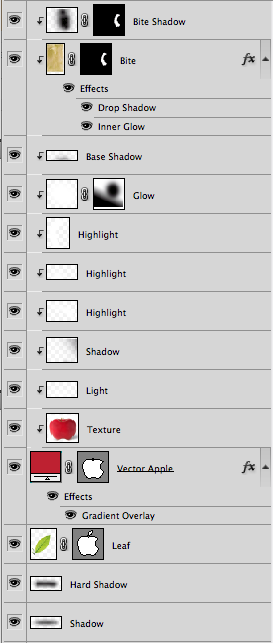 Conclusion
Here is the final result. You can share your opinions by leaving a comment or visiting my Dribbble profile.