37 Super Cool Etch-a-Sketch Drawings
I remember as a child the absolutely cool toy Etch-a-Sketch. I was thrilled when someone would draw a nice image out of the blue, in that white screen. Yesterday, I found some of those etch-a-sketch's drawings, and people seem to have not forgotten about it.
There are a bunch of drawing all over the internet, but really cool ones are a few, and it took me a very long time to find all these, and I really hope you guys enjoy these! To see each Etch-A-Sketchist pages, simply click on the images. Cheers! ;)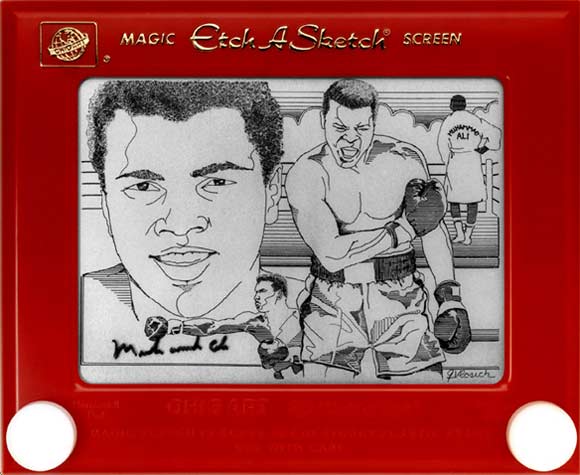 Paulo Gabriel
Antunes
I'm Paulo Gabriel, a Publicist by degree and Front-end Developer/Designer by passion with a taste for the meaningful and emotional.