Case Study: Anchored in Blood by Felipe Navarro
Hi everyone, today we are featuring a tutorial with traditional techniques with brushes and pencils, Felipe Navarro is going to show us the process behind his artwork "Anchored in Blood". Felipe is a illustrator based in Porto Alegre, Brasil with a peculiar taste for retro art and traditional techniques.
You can see more from Felipe and his artworks at the following links:
Step 1
I did all the sketching process using pencils.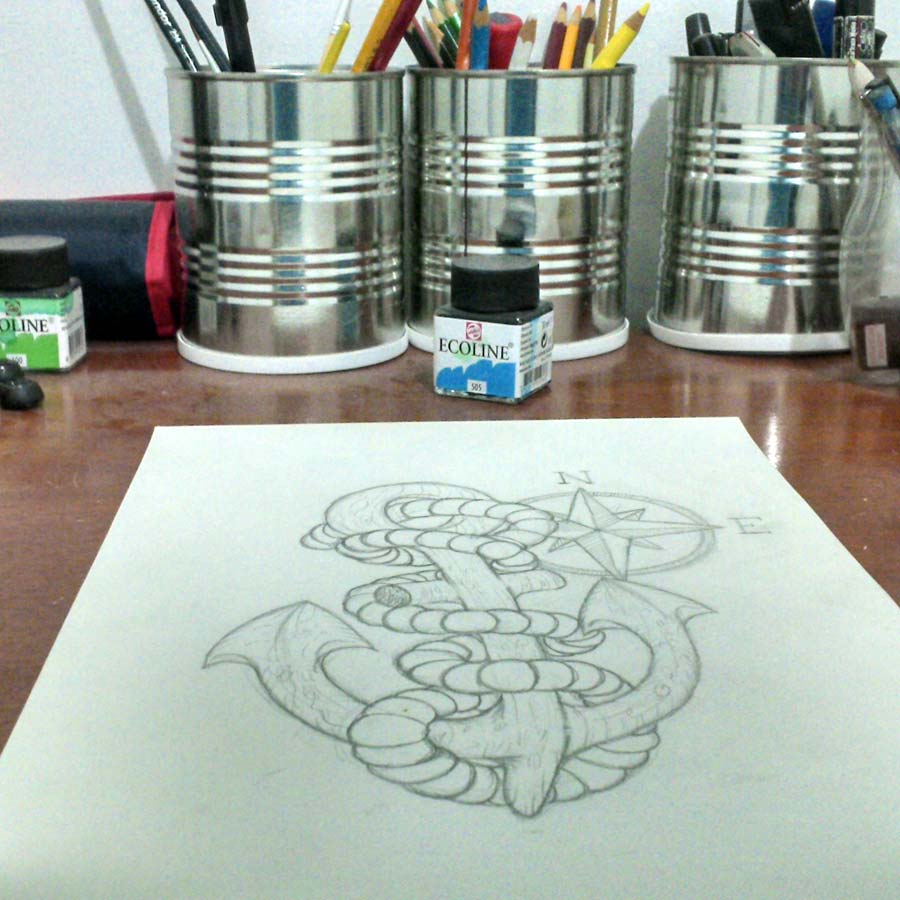 On the beginning I though that the anchor should have a blue tone as a base for a more metallic fill.
Well, it happened that I put too much blue on it hehe, but off course you can fix this by using some paper If the ink still wet, you can also put some white ink on it to achieve the color you wanted.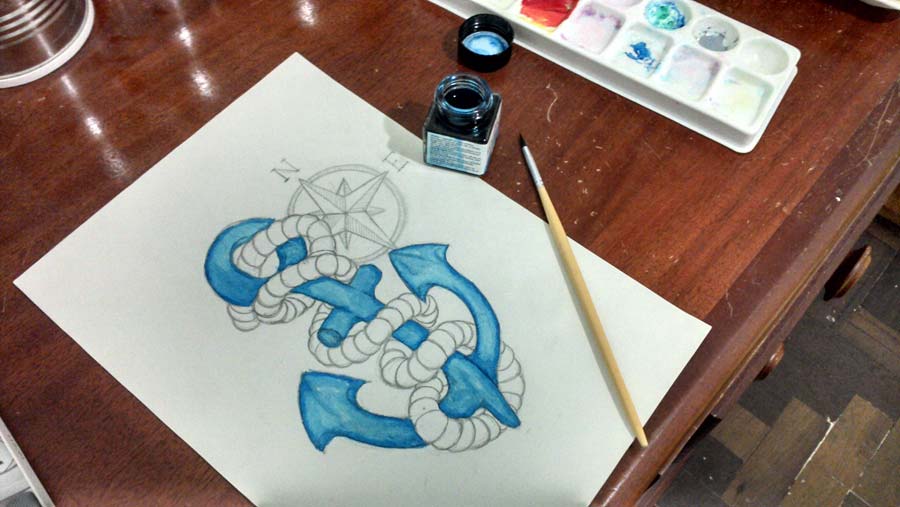 Step 2
The blue anchor.
Have you ever saw a blue anchor? I never saw one actually, so I decided to add some green ink to make it look a bit dirty. The stains were made by dripping some green ink and by letting the drops slide along the paper.
Coloring the ropes was quite simple: just applied some muddy colors as brown, color it from the borders to the centre so you can make a volume gradient on it.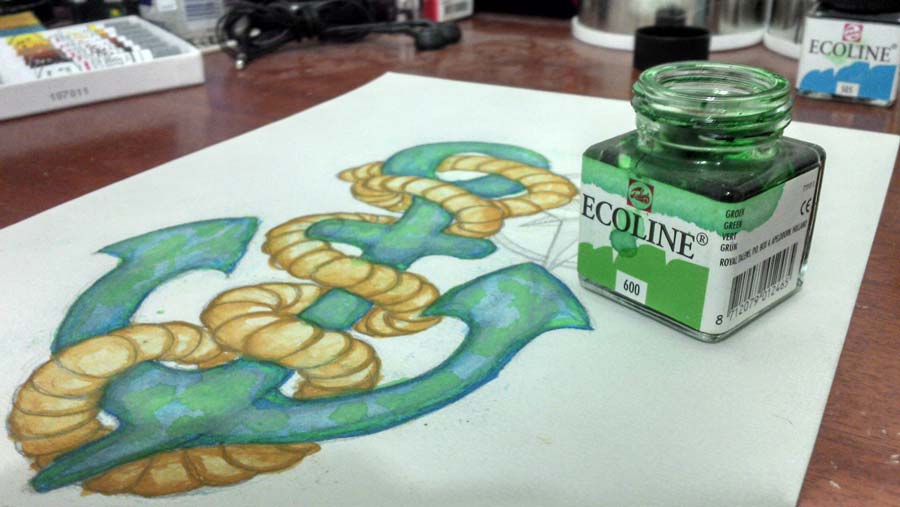 Step 3
On the background I decided to use sponge as a brush, I tested in other sheet of people before to see if it would work.
Also I dripped a lot of ink along the paper almost making a mess.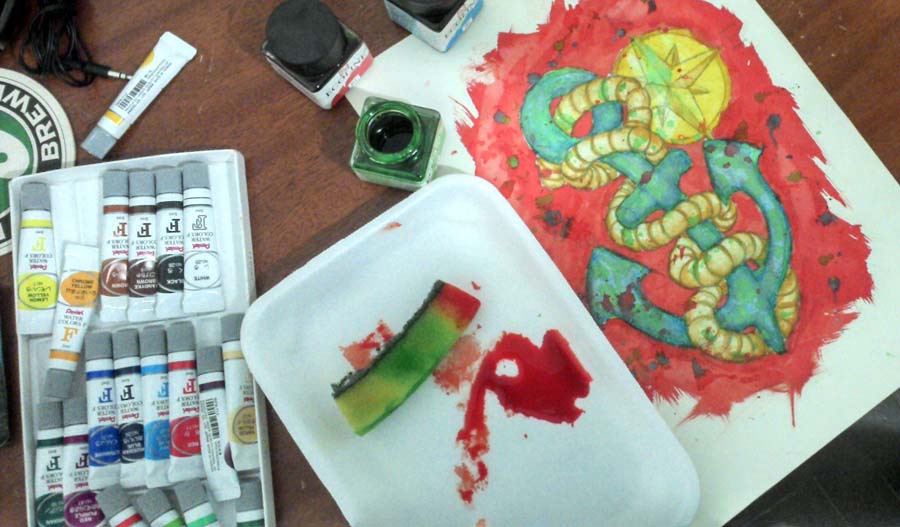 Step 4
I thought that some points got too much dark and so I used a white pencil to fix this issue.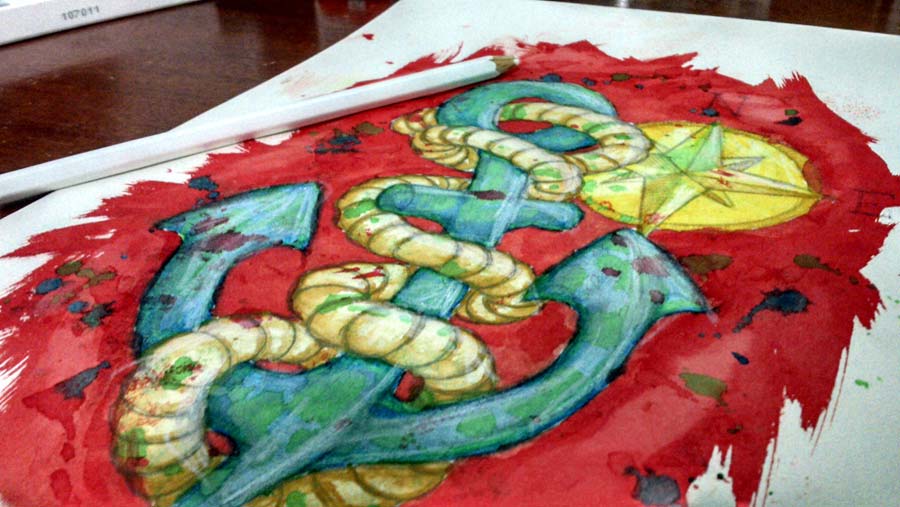 Step 5
Using different pen tips I made the stroke of the anchor with india ink.
Tip: If you're using a color pencil like I did, you can't use disposable india ink pen because it probably won't work over the pencil.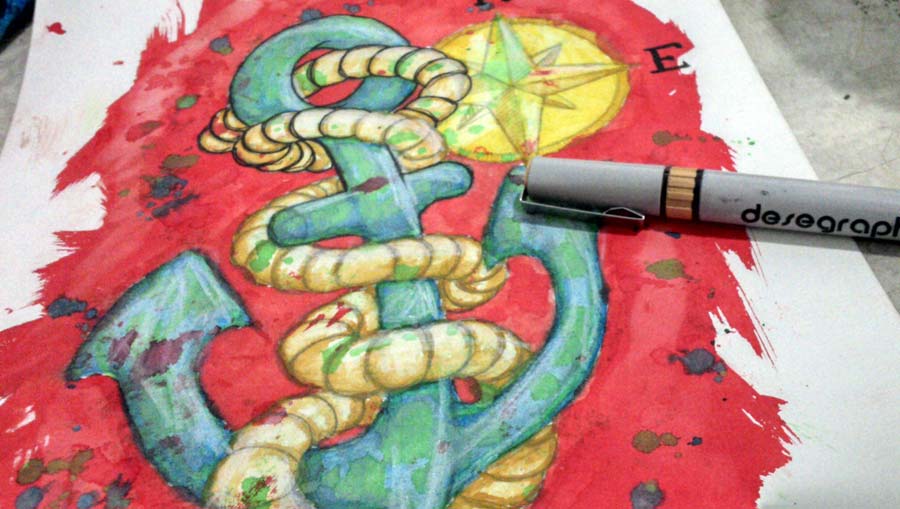 Step 6
As a final act I used brush with water to enhance some points, stains and details.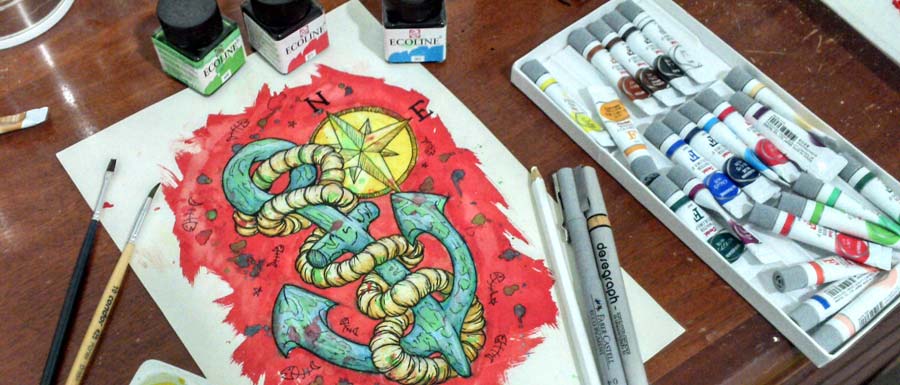 Final Result