Case Study: Cafeka by Studio Alopra
Today we are going to show a irreverent project done by Studio Alopra, Cafeka is a oustanding experimental project realized with the will to mix stop motion with 2D animation. This is probably our first case study about a video/animation, so I hope you guys enjoy and also learn something from the steps took on this production.
As the directors told me, this production was developed during more than one year, with everyone of the studio involved. During the 4 nights at the location 600 frames were generated from this final photo shoot and at least 400 of cups of coffee were used. So let's see it and If you want to know more about Studio Alopra, please acess their Website or follow them on Twitter or Facebook.
Brainstorm and Storyboard
All this idea of mixing concepts relates to coffee and the writer Kafka ("Cafeka") began on a brainstorm between the directors of Alopra on a late night day. The main idea was to develop a visual concept that could express the metamorphosis of Kafka but also using the coffee as a analogy. As you can see, the movie go quite similar with the original storyboard.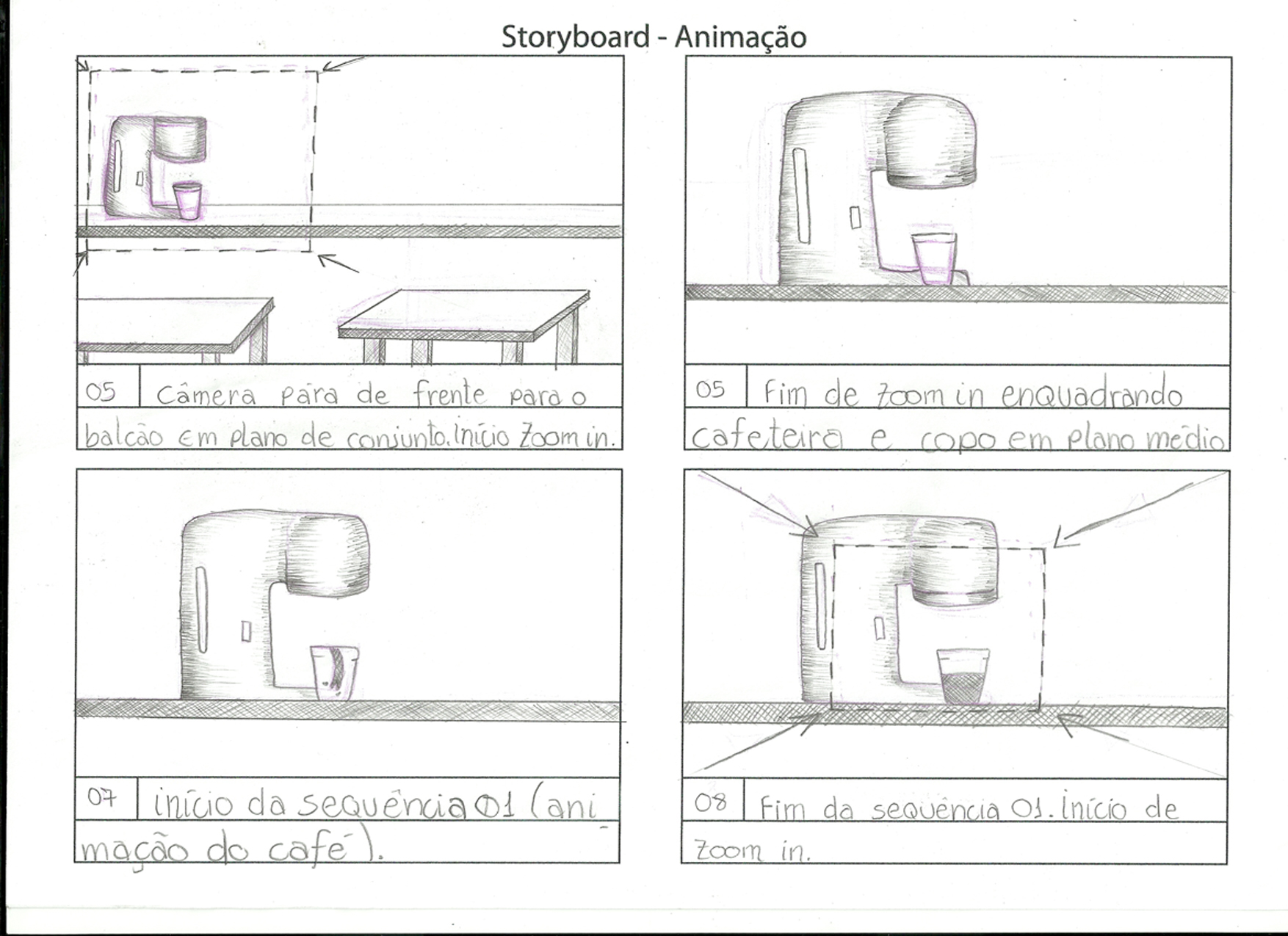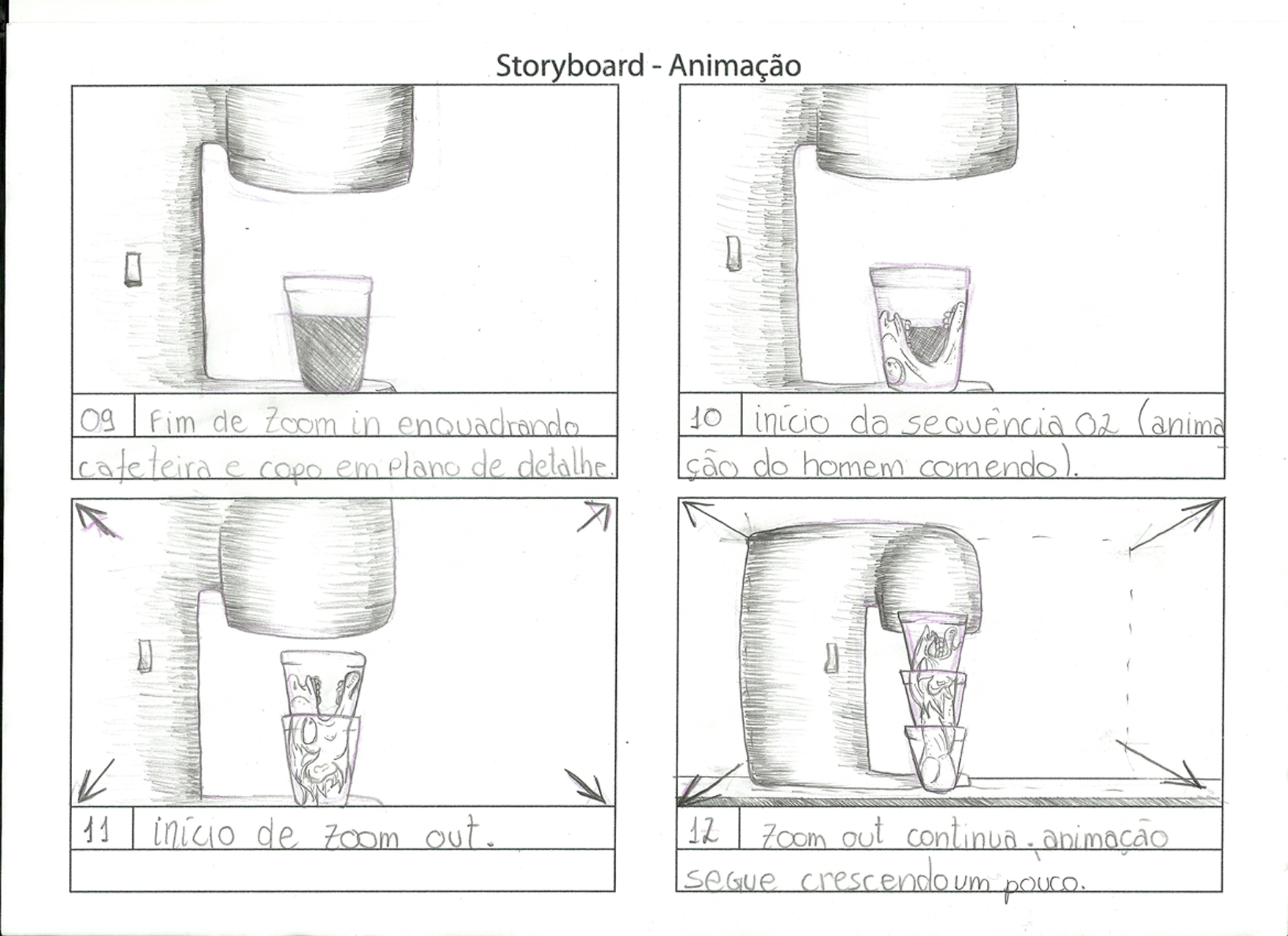 Pencil tests
Having the ideas set, the first thing they had to do was to create and develop the 2D animations that would be engraved on the coffee cups. This was a really important step, since not only the number of frames were going to be defines, but also the number of cups. The drawings in this step are just sketches, later they will receive a ink and shadowing using the pointilism technique.
Pencil Test - Cafeka by Studio Alopra from Marcos Torres on Vimeo.
Pencil Test 2 - Cafeka by Studio Alopra from Marcos Torres on Vimeo.
Acetate sheets and Studio Photo shoot
In this part, the original drawings were engraved on the cups, by using acetates sheets involved on them. This was quite necessary, since this was the way that they could understand how the drawing would be on the round cup chape. To avoid waste they used both sides of the cups, later they would donate all the cups as gifts to cliente and friends.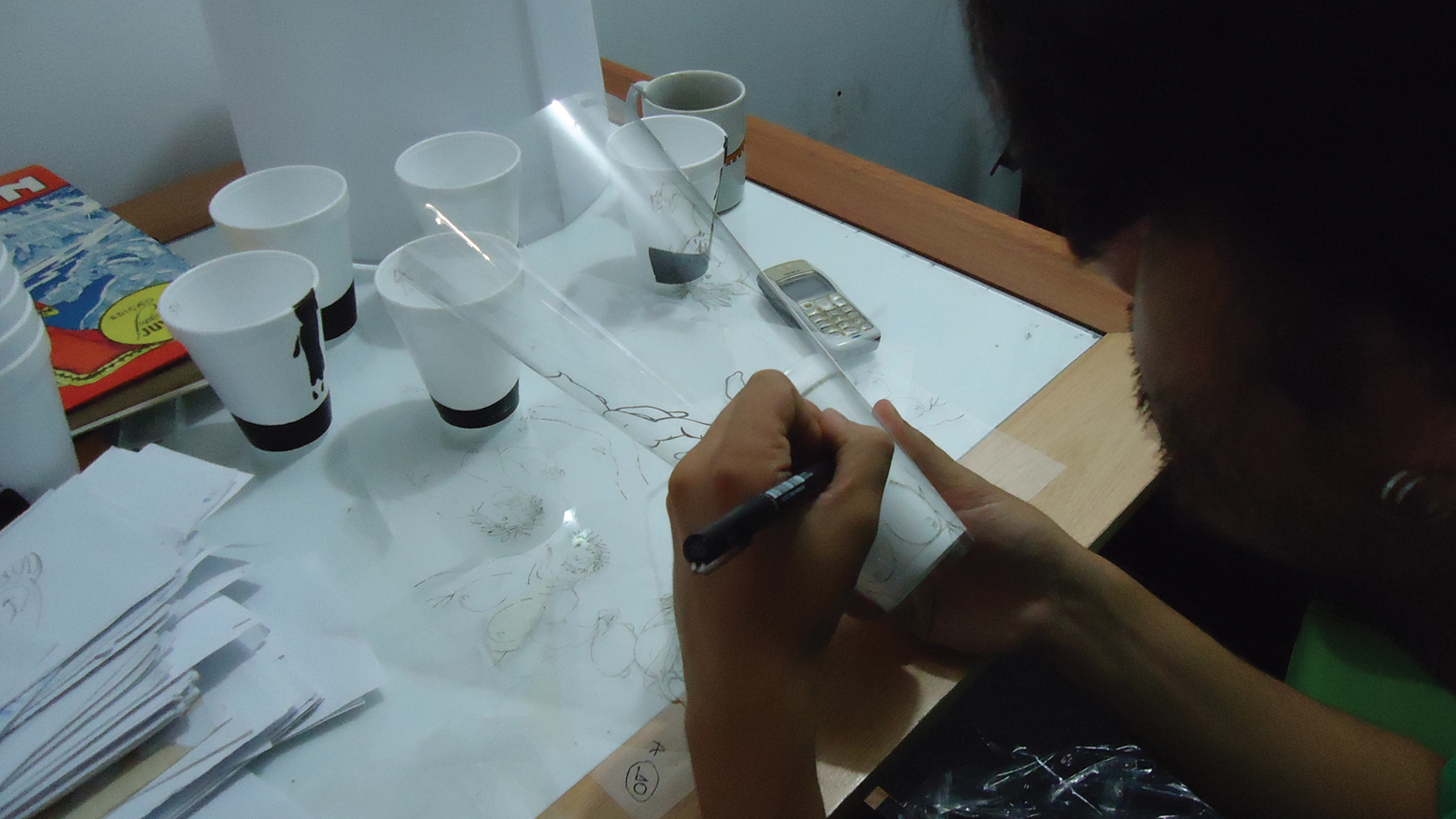 Having all set, they tried a first photo shoot inside Alopra Studio, to undersand aspects like animation speed, number of frames and time limit.
Studio Photo shoot by Alopra Studio from Marcos Torres on Vimeo.
Final Photo shoot
After all theses tests and studies, they made a 4 nights photo shoot at Café da Oca. If the help of a professional photographer to take the photos, they had enough material to start editing.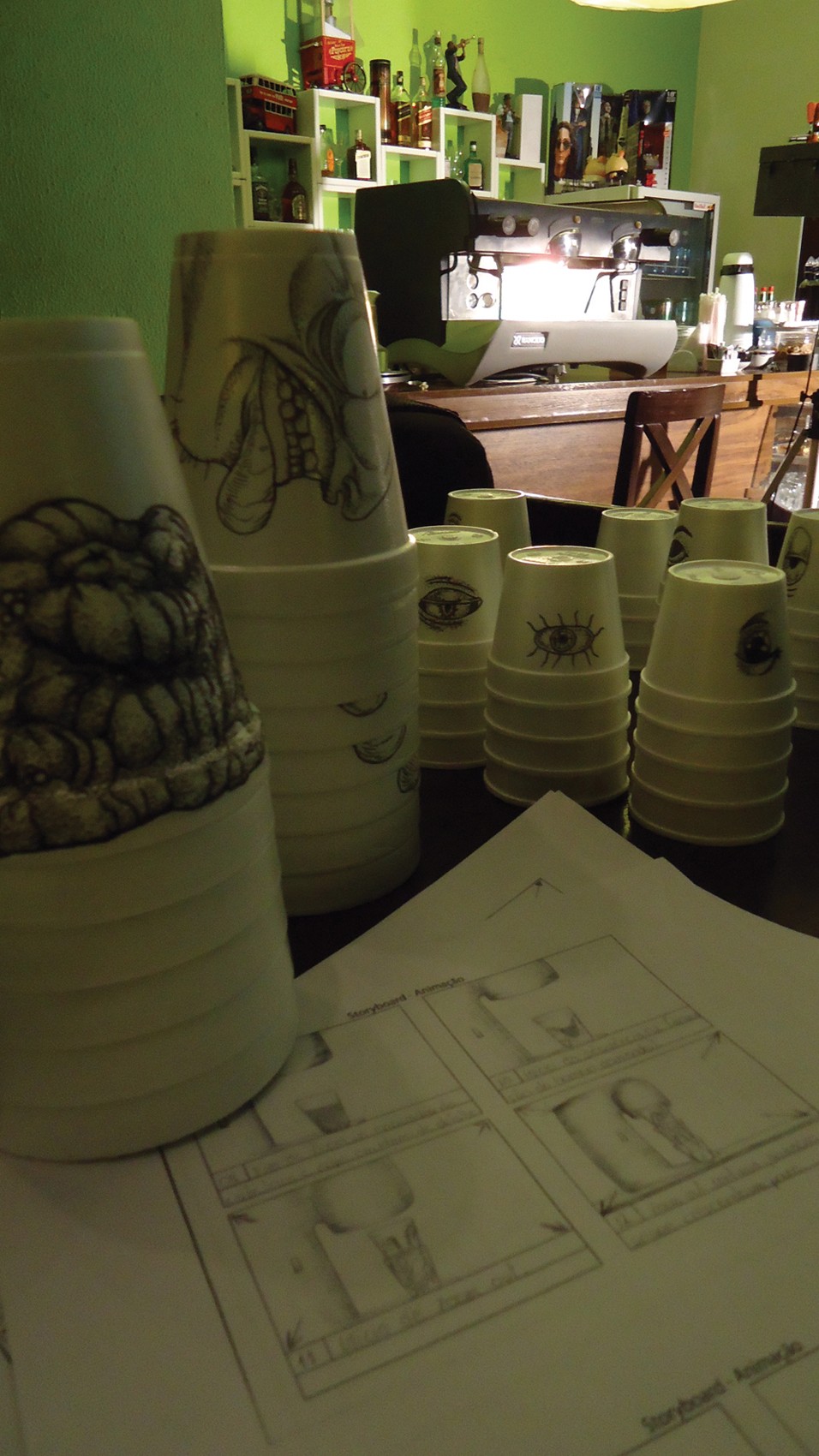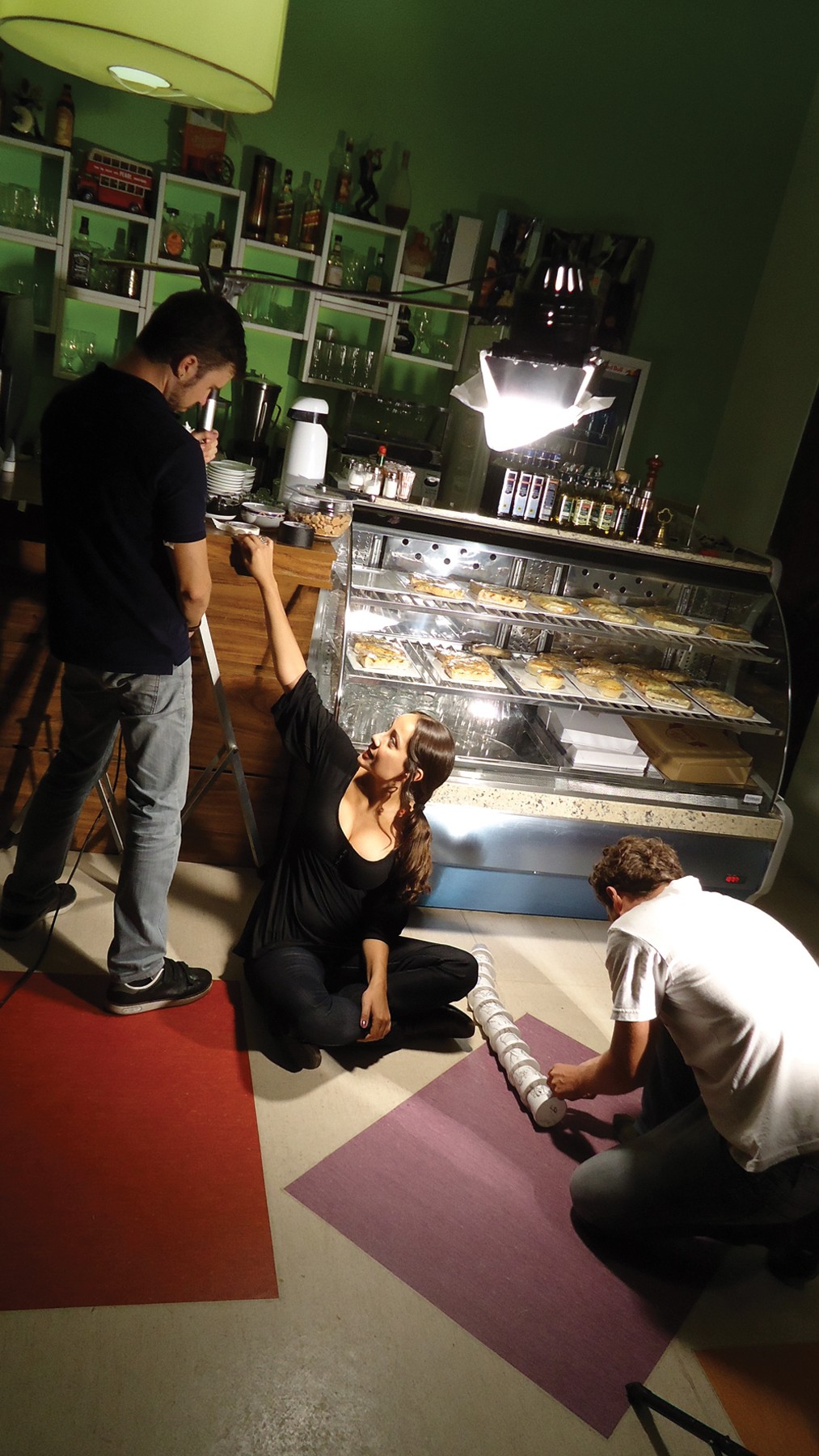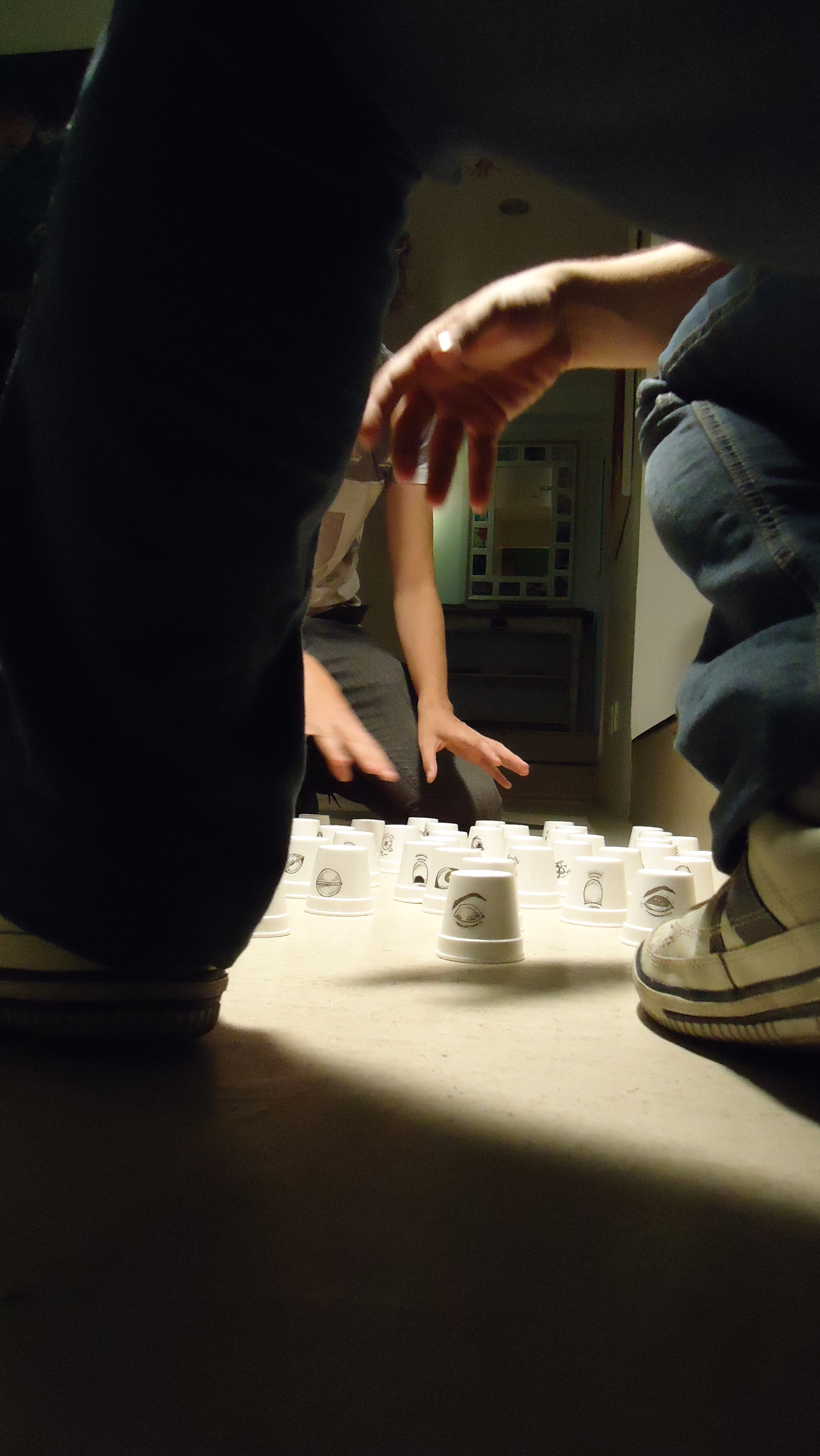 Post-production
After the photo shoot, the photos needed some treatment. So, after many hours of work in Photoshop, trying to adjust color levels, light and retouch minor flaws, they had all the material to do the animation. Also, they hired a Sound Studio to create the soundtrack.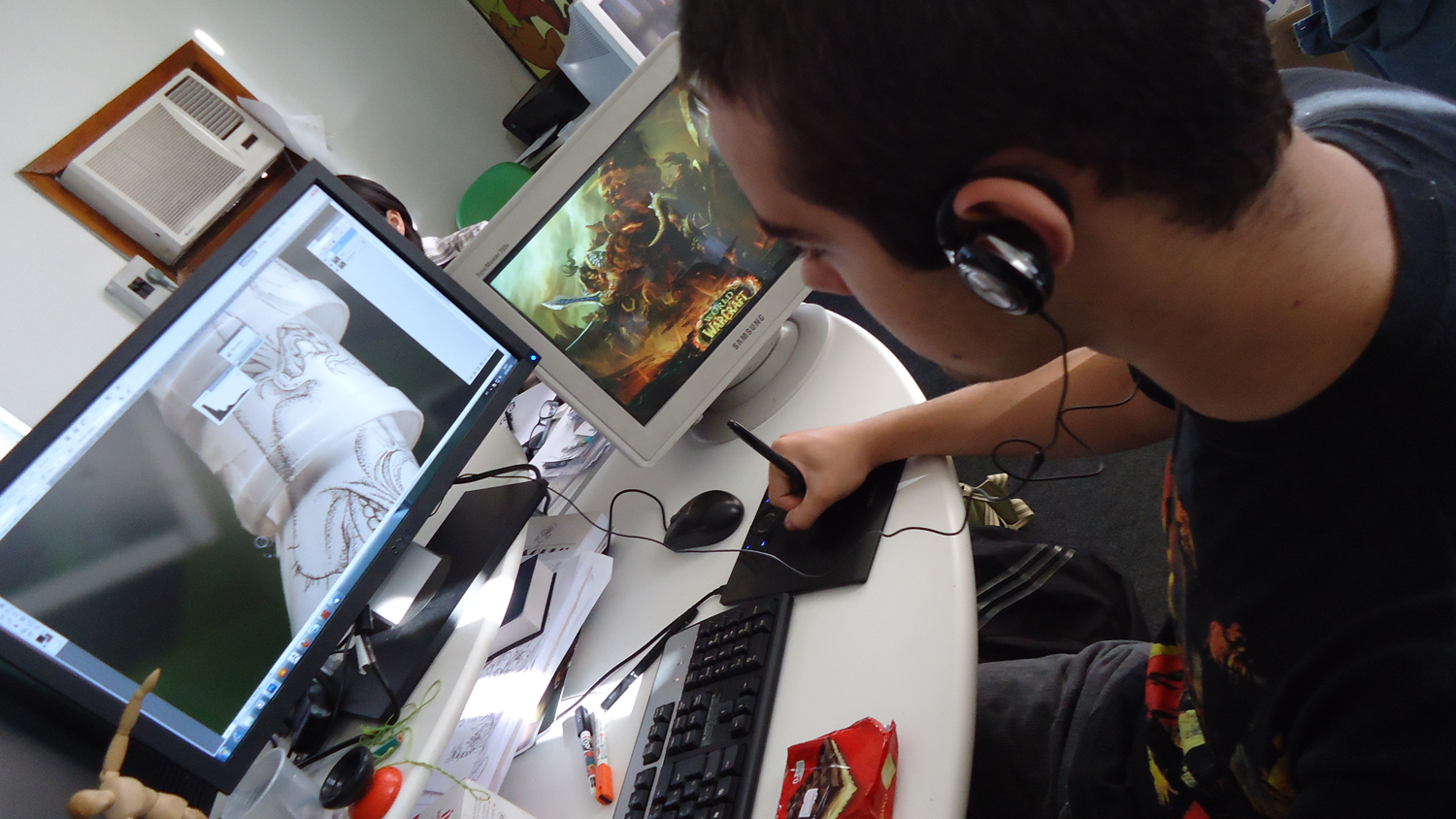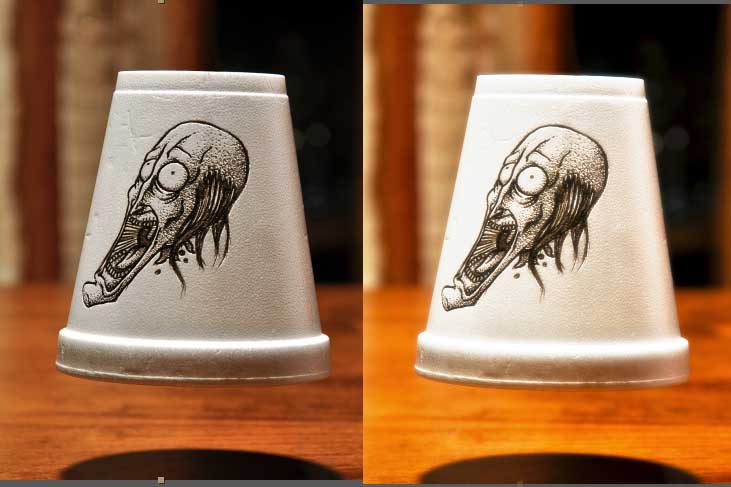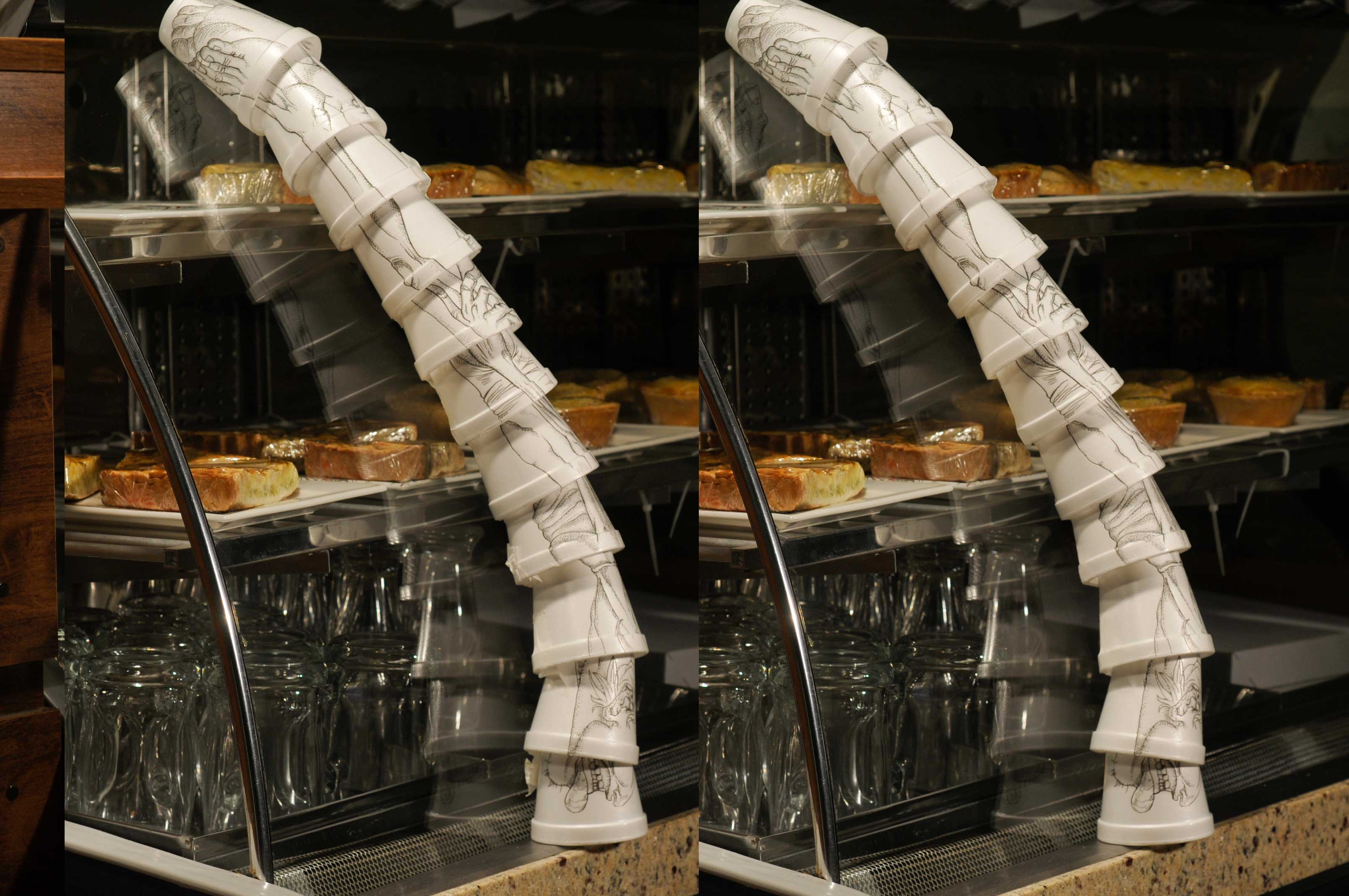 Cafeka - Making of from Alopra Estudio on Vimeo.
The Final Video
Cafeka from Alopra Estudio on Vimeo.
Thank you guys!
I really want to thank Elton, Armando, Nicholas and all the rest of the team at Studio Alopra for letting us show this awesome project and for all the material that they gave us to make this post. Also thanks for the little gift.