Creating a Handwriting Font with iFontMaker
I have been using my iPad pretty much for consuming media like reading book, watching videos and surfing the web since last April when I spent the night in line in San Francisco to get it. However when it comes to create something using the iPad I always found that it wasn't the right tool, even answering emails was a bit annoying. But there is one app that has changed my mind a little, it's called iFontMaker.
iFontMaker™ is the first font editor exclusive for iPad™. With iPad touch interface, your 100% original hand typeface can be done in 5 minutes. You can email the typography or convert it into a TTF file available in all applications such as Adobe® CreativeSuite™, Microsoft® Office™ for Mac™ and Windows™, and also in your web site as a web font!
With iFontMaker you can create your own font in minutes, it's really simple and easy to use and it's perfect to create your handwriting font to use in projects instead of using other free fonts, if you have a beautiful handwriting, which is not my case.
So in this post I will show you how I created the Abduzeedo Handwriting Font. In the end you will be able to download my font for free.
Step 1
Open iFontMaker and start a new font. Just click on the plus icon [+] located in the sidebar. The UI of the app is very straightforward, you will have the characters at the top and then right below them a big preview of the character you selected. Another cool thing is that it gives you a character outline so you can use as reference when creating yours.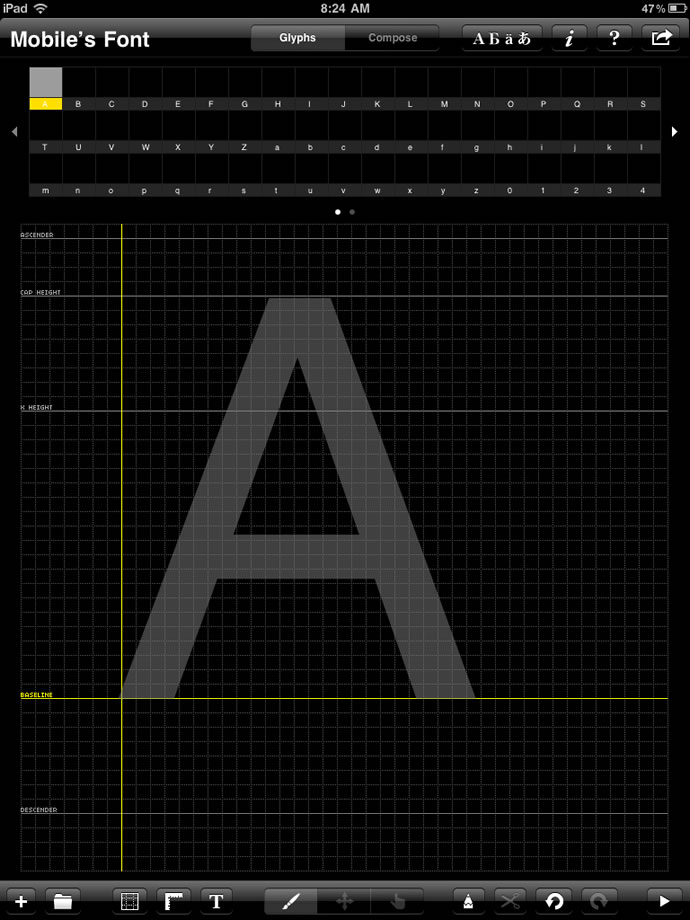 Step 2
Click on the A and draw the letter A with your finger. Then repeate the same thing for the others.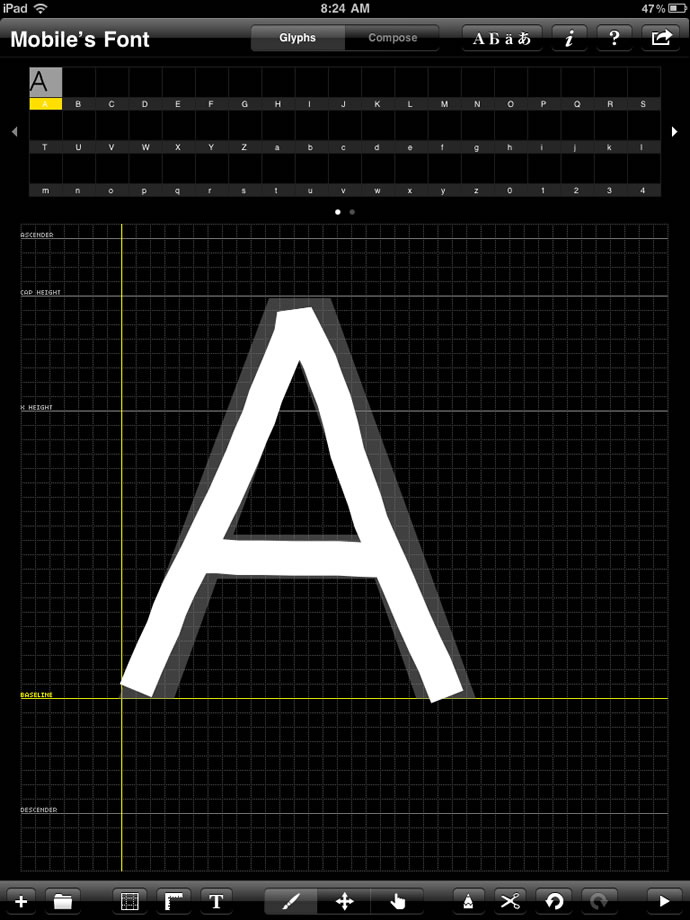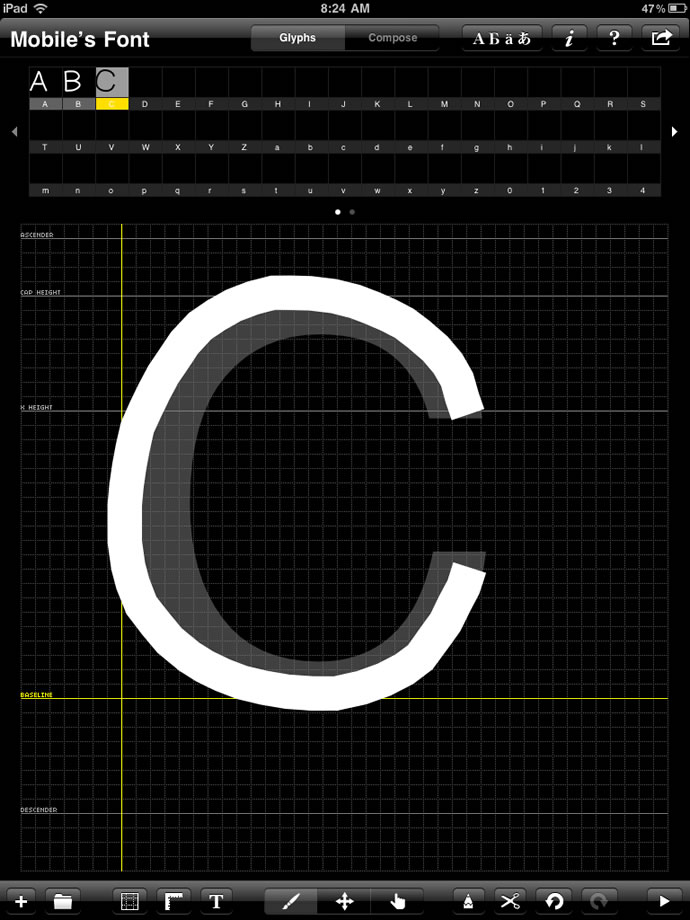 Step 3
Another great feature is that you can adjust the stroke type and radius in order to make your font bolder or lighter, with or without rounded corners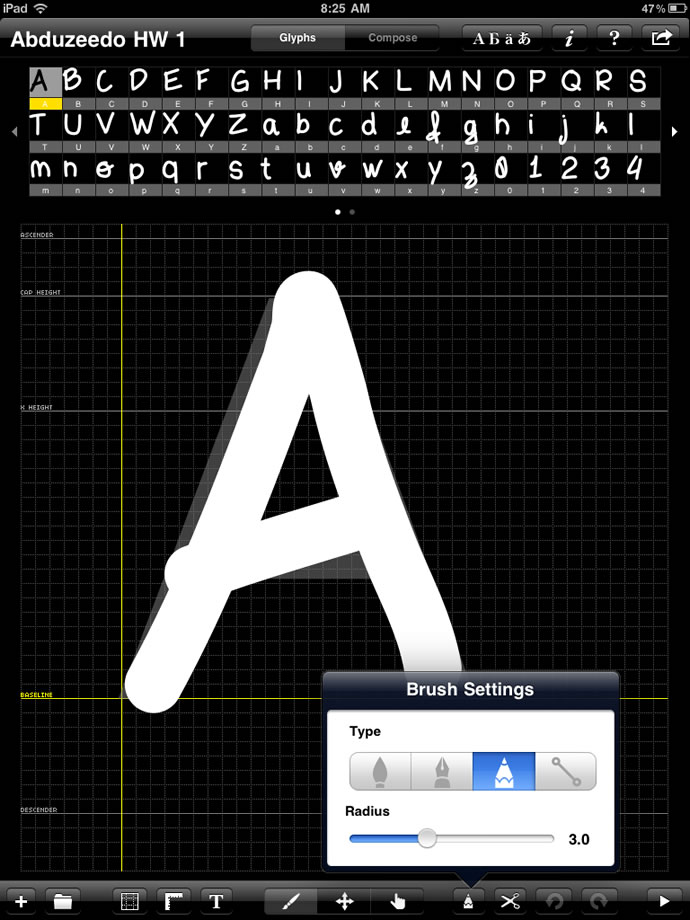 Step 4
Once you have set the right stroke start creating the whole alphabet, including the symbols and other special characters you might need.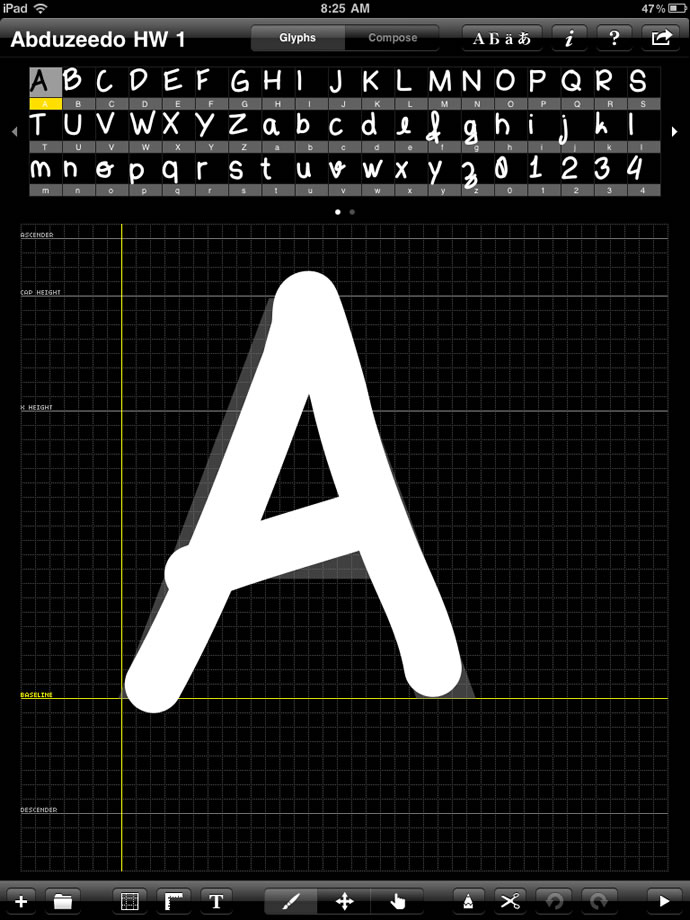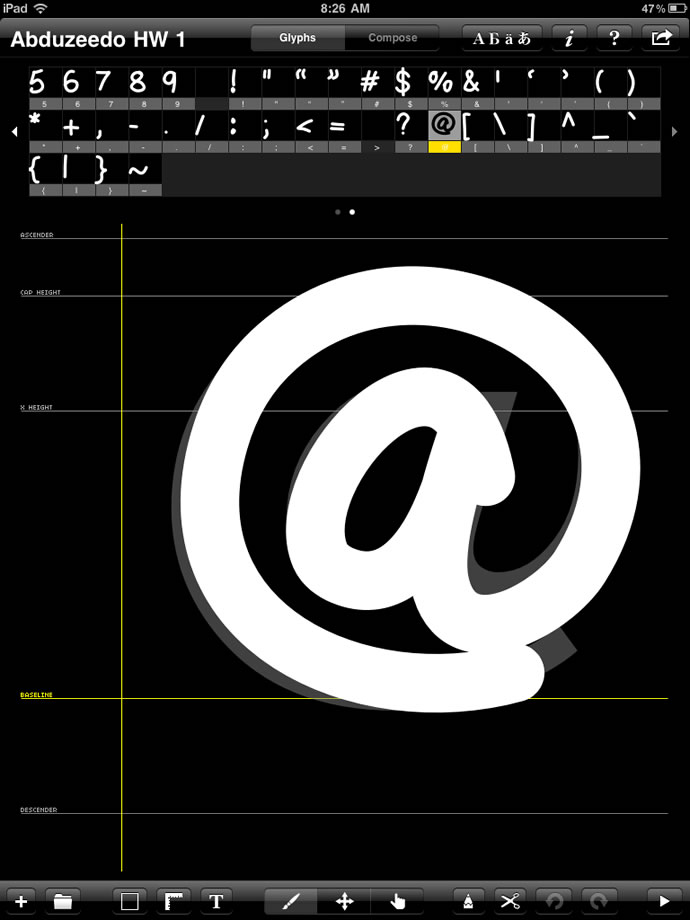 Step 5
Once you have all the characters and symbols click on the icon at the top right to create your TTF font. The font will be built and available for download at 2TTF.com.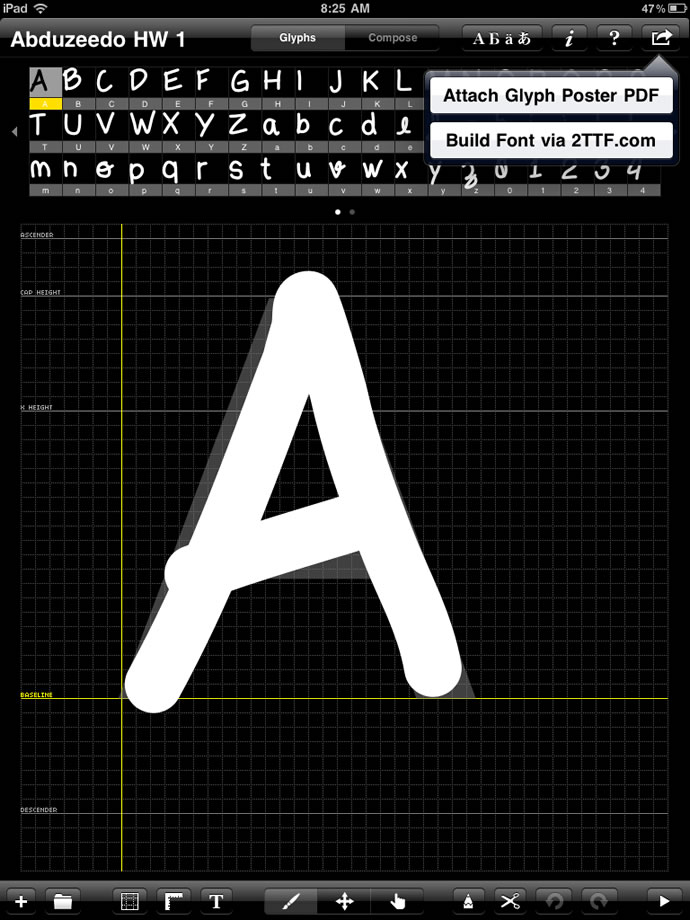 Conclusion and Download the font
The whole process of creating my handwritting font didn't take more than 20 minutes. I didn't spend much time trying to make it super perfect, it was just an exercise and it worked surprisingly well. Now if you have an iPad I highly recommend you to get this app and give it a try.