GIMP Quick Tips: Abstract Background Effect
I was thinking a few days ago, what I should do, what I could create. I entered in some sort of a minor art block, when I took a look at my old design. One of them caught my eye. It was one of my old GIMP experiments. I couldn't remember anything about how I made it, but it looked awsome, so i saw in this a challenge. Finally, I managed to remember and put back together a quick step-by-step tutorial.
This is what I hope to achieve. A simple spiral fiery background. Nothing complicated, everything kept to the minimum, and simplicity has laid its word here. I hope you will enjoy my tutorial as i did creating it. And of course, i would like to thank Abduzeedo for this occasion. So, let's get to work :
Step 1
Open GIMP, and create a new project, let's say 1920 x 1200 px with about 300 ppi resolution. This should do the trick.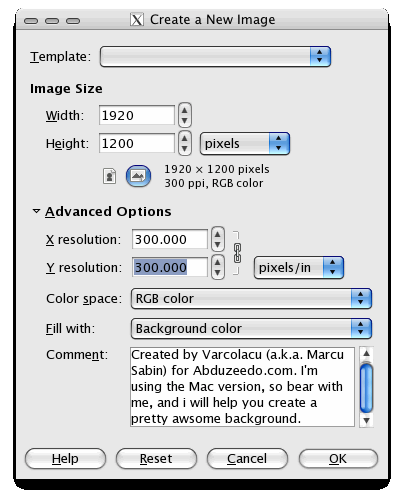 Step 2
Grab the Gradient Tool (L), and then drag a gradient like i indicated below.
The Shape must be Spiral (cw). As for gradient itslf, use Incandescent. Leave any other setting default.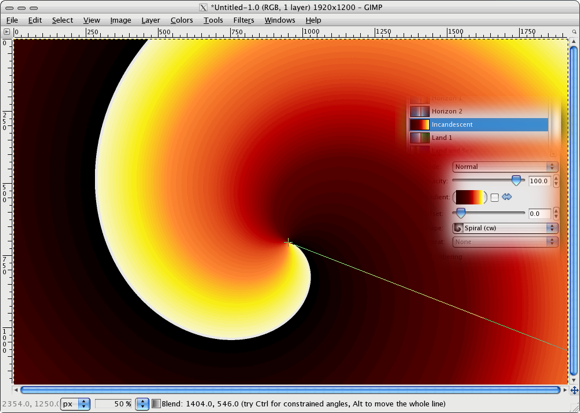 Step 3
Duplicate this layer, and then Flip it Vertically and Horizontally. Set the resulting layer to Multiply.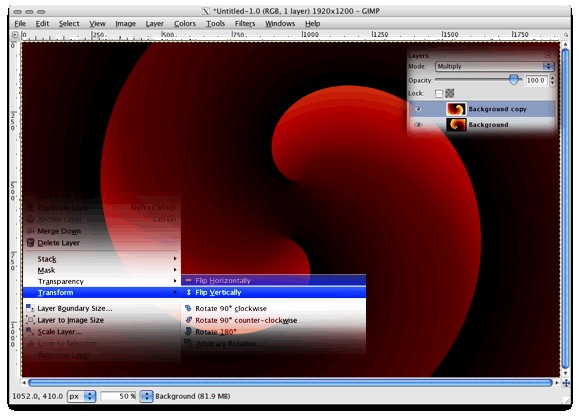 Step 4
After that, Merge the two layers, and then apply a Gaussian Blur (Filters ⇒ Blur ⇒ Gaussian Blur ...) of about 25 pixels.
Apply a Lava Render (Filters ⇒ Render ⇒ Lava ... ). Set this layer to Overlay.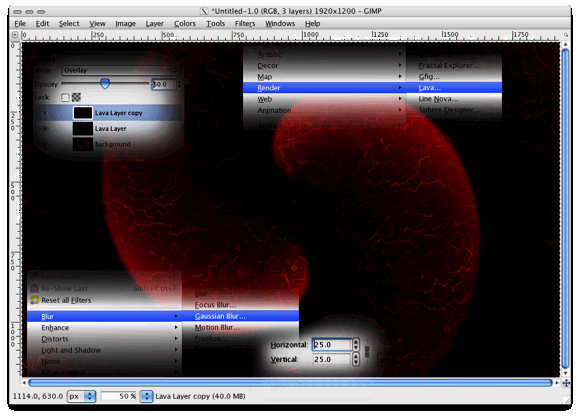 Eventually, duplicate the Lava layer and set its Opacity to 50%.
Step 5
Nice. But still not ready. Create a new layer directly above the background layer, and fill it with the "Walnut" texture (drag it to your project from the Patterns pallete). Set the layer to Overlay.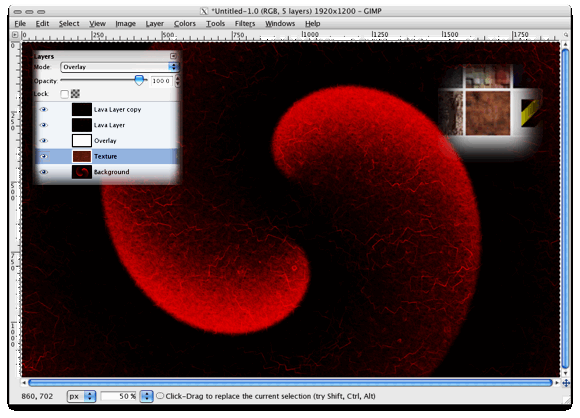 If it seems a little bit dull, then create a new layer above the texture layer, fill it with white and set it on Overlay.
Step 6
It looks really nice even now, but let's add a little bit of dynamism to it. You can see that the Lava texture, and the Walnut texture are getting along perfectly. And as an extra, that Gaussian Blur we applied a while back makes it look more fluffy. But enough talking, and more working. Moving on ...
Create a new layer, above the Texture Layer, and pull your Gradient Tool (L) again. This time we are going to use the Cyan Neon Gradient, and as a Shape, we'll use the Spiral (CCW). Drag like i did below, ... basicly from the center to the top, and bottom. (twice, one from center to top, and one from center to bottom).
Set the resulting layer to Overlay.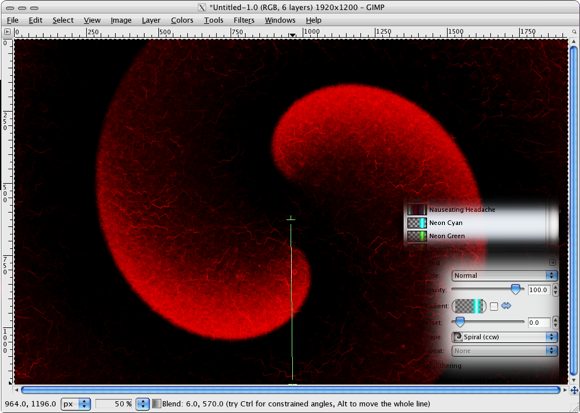 Step 7
Great, looks good. But it's still a little bit too obvious. how about we change that?
Apply a Gaussian Blur of about 50 pixels, and we should be done.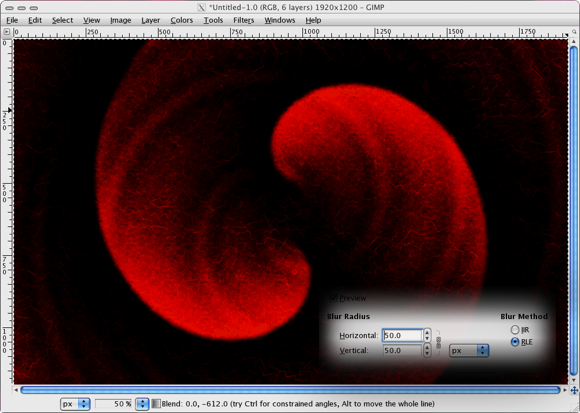 Conclusion
Excelent. we're all set right now.
Seven simple steps, to achieve a pretty remarcably simple effect. I must admit, i stumbled by accident about 6 months ago on this amasing fit of the Lava and the Walnut textures. Everything else was just filling. Feel free to experiment with other colors, shapes, anything your heart pleases. You can add some sort of logo to it, or anything like this.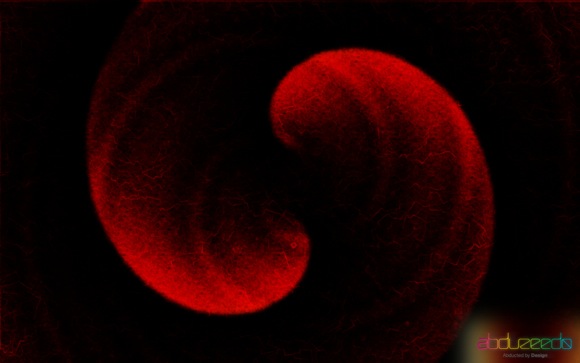 Click on the image for full preview
Download the Photoshop File
Click here to download the Photoshop file used for this tutorial