Interview with Alejandro Milá
Here on Abduzeedo we really like to feature artists from all over the world and today we had the pleasure to interview Alejandro Milá, a spanish illustrator based on Santa Ana, Costa Rica nowadays. Working mainly with Publicity and Editorial Media, Alejandro shared more about his story, style and tastes, enjoy it!
You can reach Alejandro on the following medias:
1) First of all I would like to thank you for doing this interview, it's an honor for us to present more about you to our readers. I would like to start asking you about when your interest for illustration started?
You are welcome, it's my pleasure.
My interest on illustration developed later than my interest on comic books. Since my childhool I've spent plenty of hours in the coach reading  comic books of "Tintin", "Asterix y Obelix", "Superman" and "Mortadelo y Filemón".
Also I stared at my Grandmother's draws (with an 50's fashion way) that she draws in her few hours free as a housewife and then I imagined a profession in which I could draw everyday.
My goal was always to become a comic artist but right now, due to the current market, illustration is my work and comic books my passion.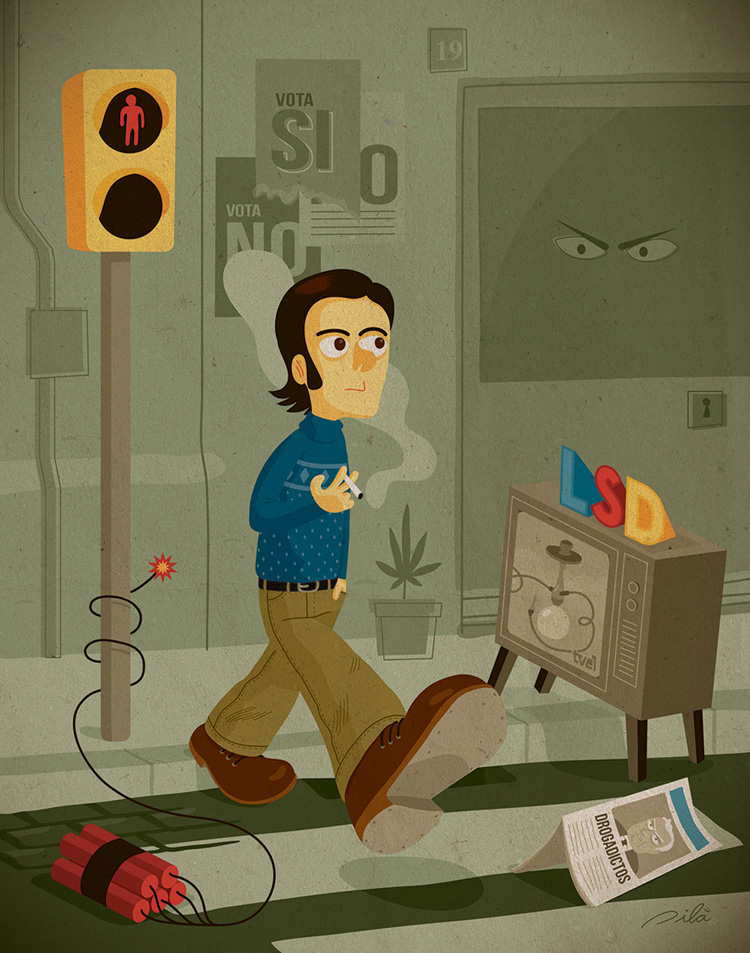 2) Which artists do you use as reference?
There is an endless list of artist I love. Focussing only on the painting and illustration field, some of my favorite authors are Moebius, Daniel Clowes, Robert Crumb, Jaime Martín, David Mazzucchelli, Max, Lorenzo Mattotti, Jason, Quino, Gumbah and only focused in illustration as Roman Klonek, Magoz, Lim Heng Swee, Al Hirschfeld, John Burgerman and Mike Bertino.Among the  painters who influenced my work are Ramon Casas, Toulouse­Lautrec y Félix Vallotton.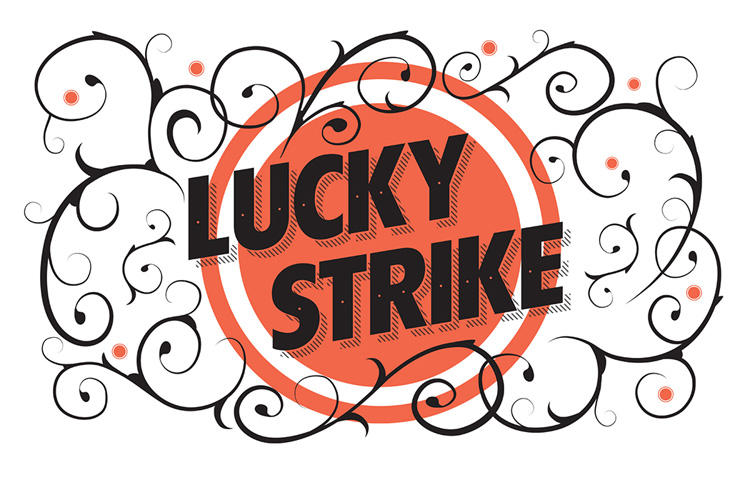 3) Your style is quite influenced by cartoons retro illustration. How did you develop this style and how would you describe it?
I guess in my style converge several aspects of my personality and also all the aesthetic I've been in love from the beginning.
I am an schematic guy, I don't like to beat around the bush to explain an idea and I want the ideas have meaning.
My drawing style is very comfortable with the aesthetic simplicity of 50's and 60's, Saul Bass, Wacky Races, Hanna Barbera, el Batman de Adam West, Alfred Hitchcock, la Bauhaus, Alexander Calder, Opisso, El TBO, Josep Coll, Muntañola, The Animals'  clips, Jacques Tati, Chupa Chups, Naranjito, Barcelona's 90's minimalism, Jim Jarmusch, and the long etcetera cliché.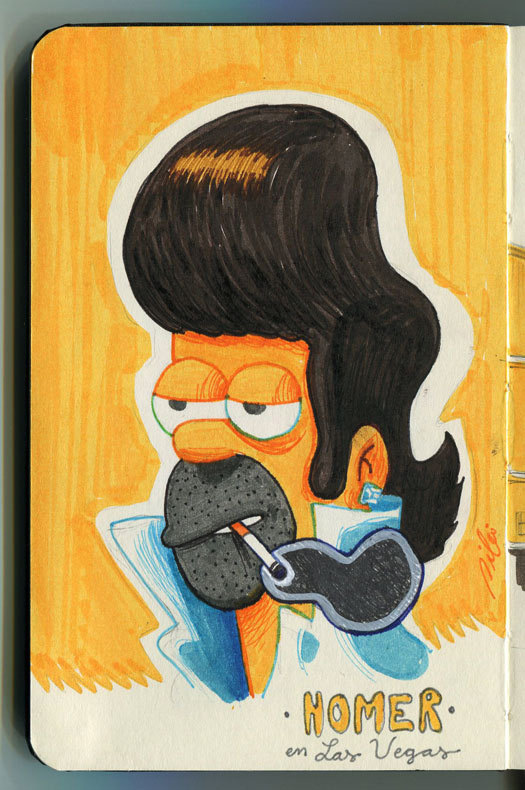 4) Describe us a bit about your creative process while creating a piece.
My goal is to build a story in each illustration, make a joke, tell a short tale for the main character, think about the esthetic elements that will define it.
Then I draw as best as I can to create a beautiful illustration. Illustrations or movies with plenty of modern items and nonsense scripts make me nervous.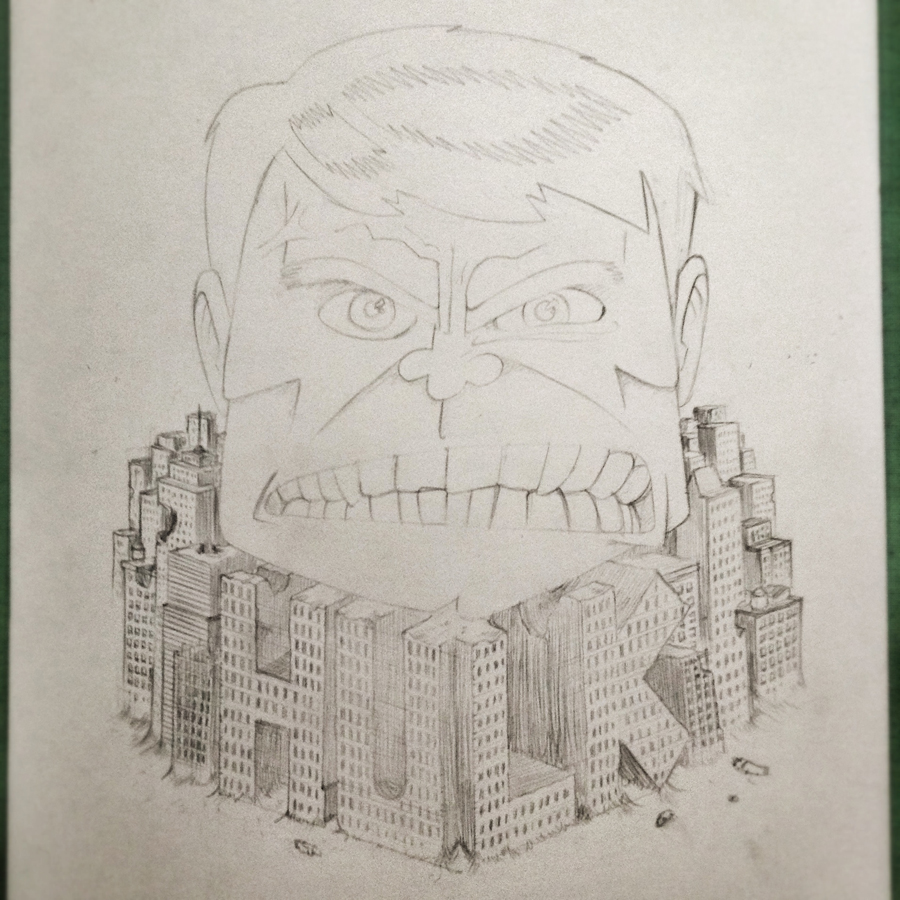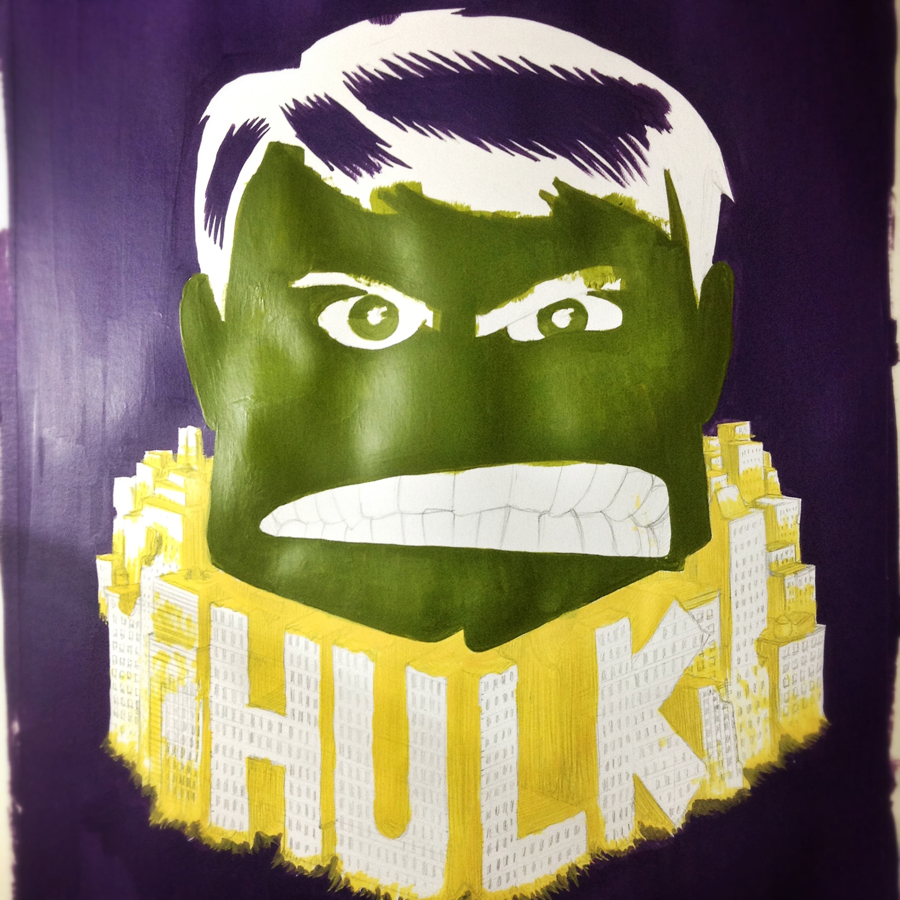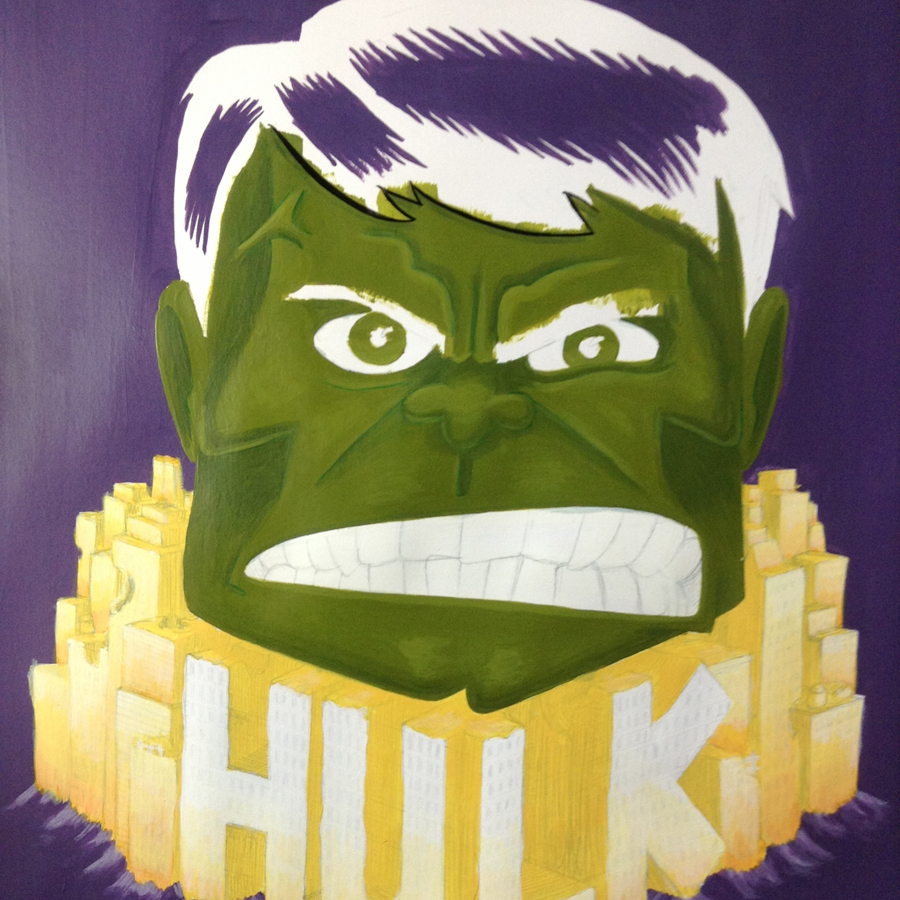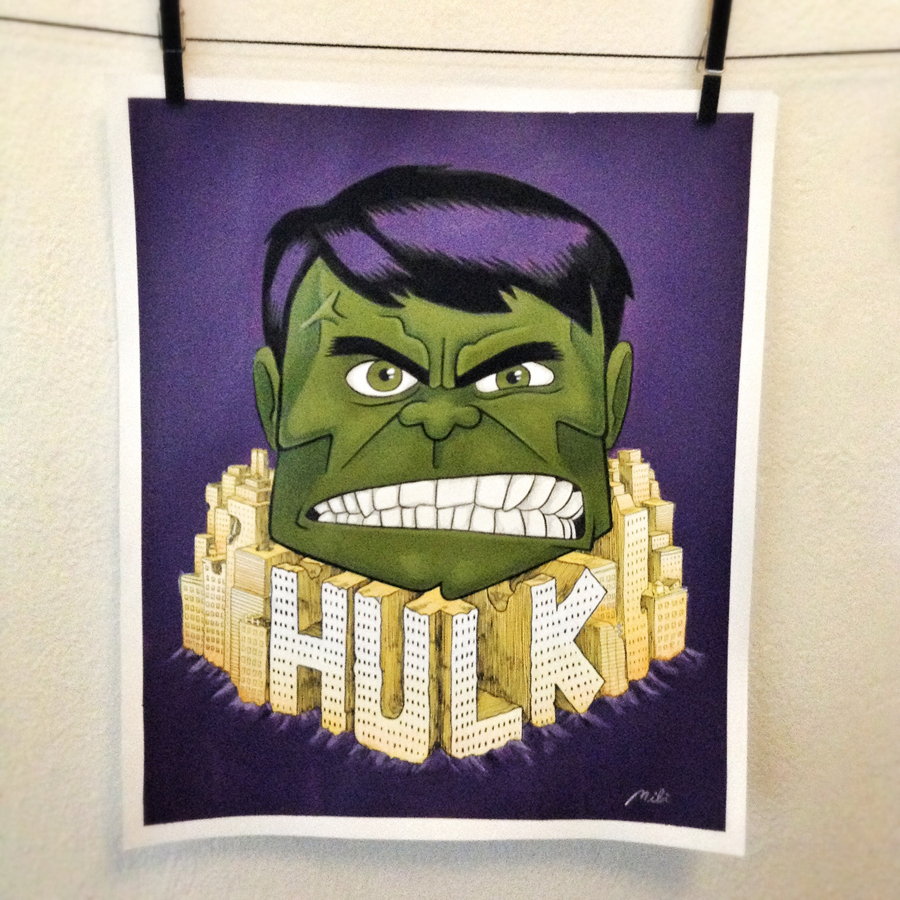 5) What would you consider the best moment on your career till now?
One crucial milestone of my career was eight years ago when I was working in design. I went to Angoulême and I got a short comic published c in a small French editorial, "Onapratut". Definitely, it wasn't my best, most shocking or better paid work, but this little pice meant  that someone trusted me professionally for my work, and it was the first step towards becoming a professional ilustrator.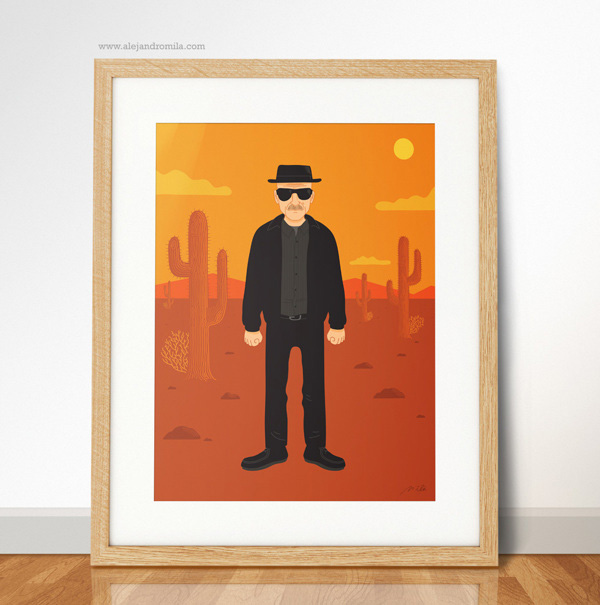 6) How do you describe your daily routine?
I wake up early everyday. While preparing coffee, I cook lunch for my wife Vanessa so she can enjoy a good lunch while working in her architect's office.
If I have tons of work, I tune Radio3 on my computer and start drawing, and if not, I have breakfast with Vanessa while watching spanish news on TVE.
Usually I work barefoot because in Costa Rica (where I moved two years ago) the average temperature all year around is 25ºC. Around 13:30h I have lunch, I watch some tv and I have a spanish nap (no longer than 20 minutes).
About 15:30h, I start drawing again until 21:00h, more or less, when I stop to prepare dinner. I keep my spanish schedule even though Vanessa scolds me for not shifting to Costarican timetables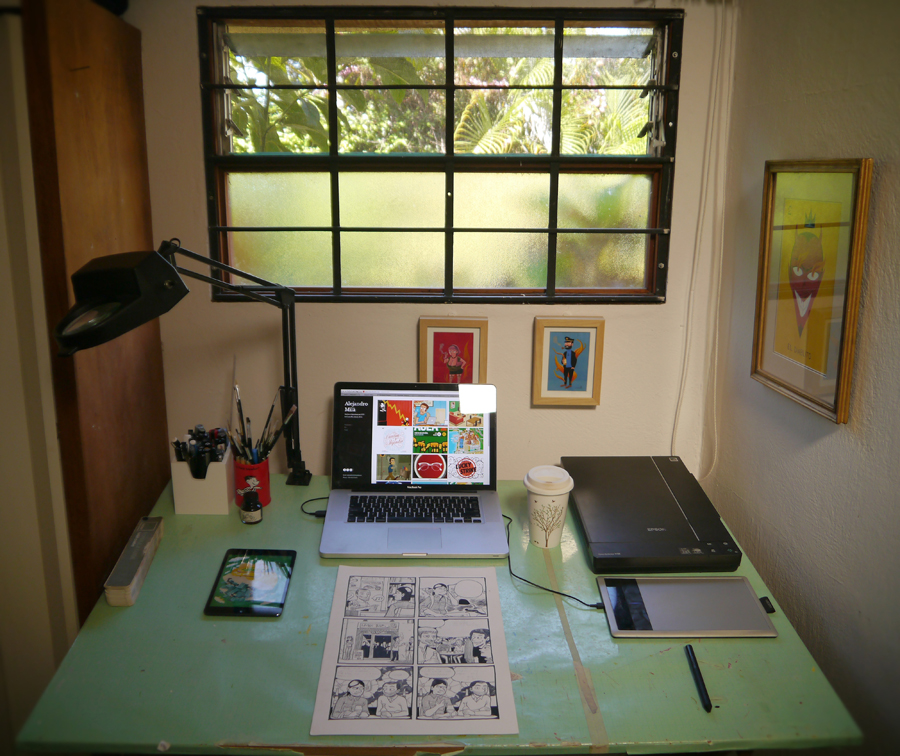 7) Being a multimedia artist, please tell us what's your favorite media to work with? Why?
While working digitally I mainly use illustrator and Photoshop and a Wacom tablet. If I draw something previously, I ink the illo, scan it, and I paint it with Photoshop. I never draw a sketch an paint it digitally.
I don't like to use lots of effects on the illustrations and I like to use a short color palette.
On the other hand I love traditional drawing and painting ( acrylic, gouache, indian ink, color pens, Posca, mural paint). I only use these techniques for special jobs, because in editorial and advertising fields, changes are the rule.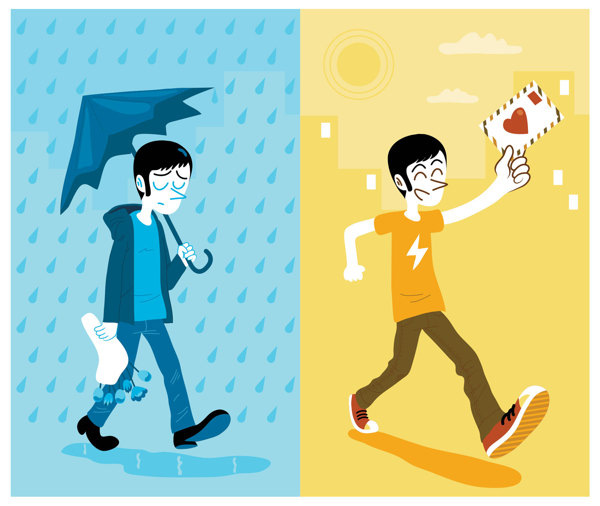 8) Tell us five lessons you believe are really important for every illustrator.
Lesson 1 ­ Tell a story
Lesson 2 ­ Draw properly
Lesson 3 ­ Don't plagiarize
Lesson 4 ­ Check your illustration the next day you've finished
Lesson 5 ­ Sleep well fits perfectly with your illustrations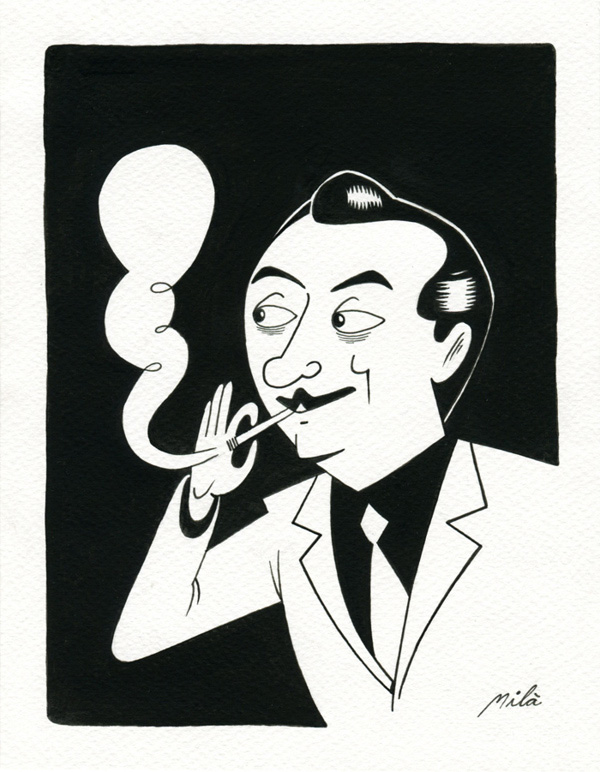 9) Tell us five websites that you like to visit.
1­ Radio3 (best radio station)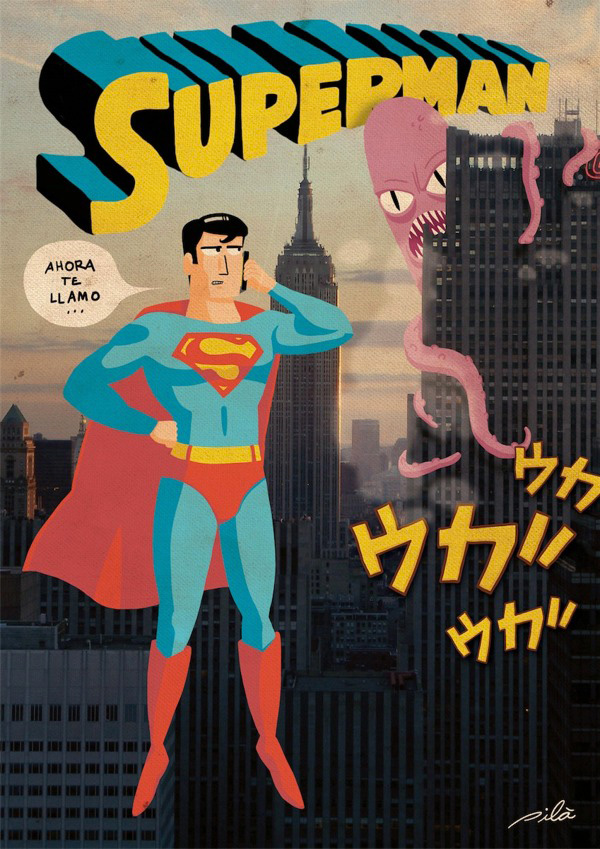 10) Thanks again for your time, please leave a final message for the ones who are starting out on this kind of business.
Success is not to become successful, success is always having work.
Fernando Fernán Gómez.