Interview with Glenn Arthur
Glenn Arthur is one of the most interesting and stylish illustrator out there nowadays, he's a american autodidact artist with a extremely good taste for feminine themes and color pallets. We already posted about Glenn in the past, but today we had the pleasure to interview him.
You can see more from Glenn on the following links:
1) First of all I would like to thank you for doing this interview, it's an honor for us to present more about you to our readers. I would like to start asking you about when your interest for illustration and art started?
I've been interested in art for as long as I can remember. I think my passion really began through reading comic books when I was a child. I've always enjoyed the stylistic way that the characters were drawn.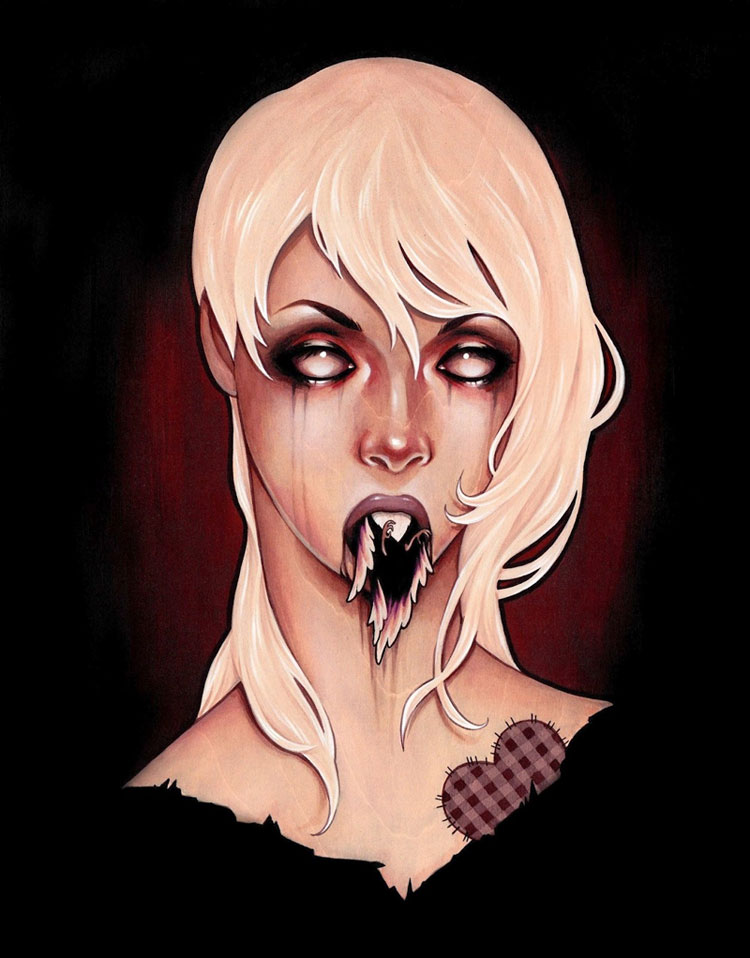 2) Which artists do you use as reference?
I have three favorite artists that I look to for inspiration. Alphonse Mucha, J.C. Leyendecker and Gil Elvgren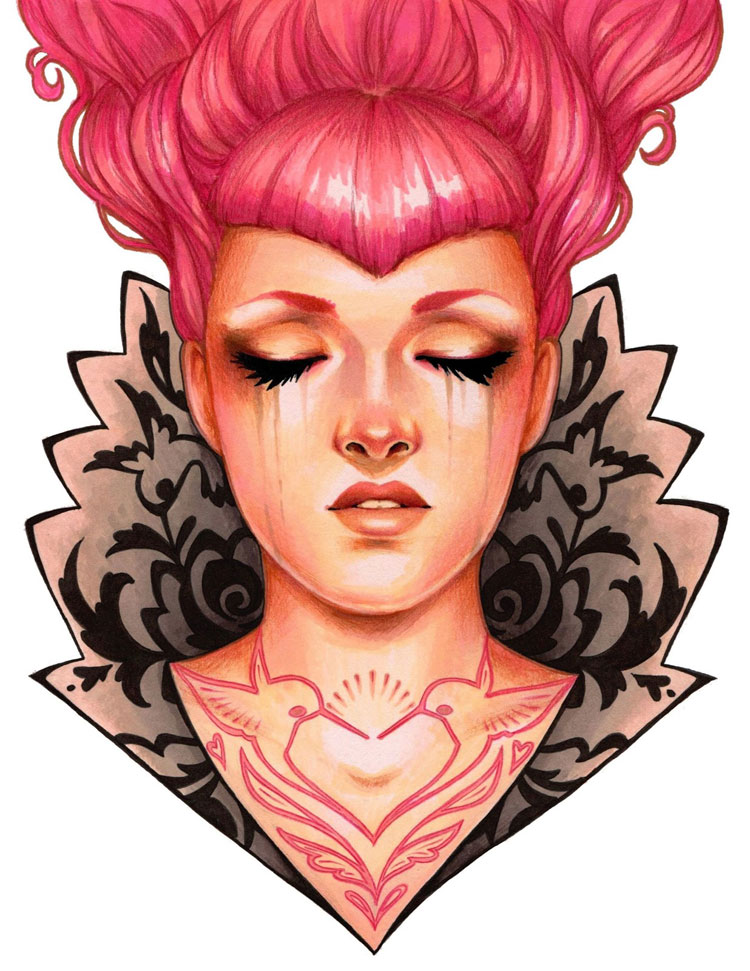 3) Your style is quite influenced by art nouveau and realism. How did you develop this style and how would you describe it?
I'm not really sure how I developed my style. I just kept working and creating art that was aesthetically pleasing to me and it sort of developed on it's own. I would just describe it as illustrative.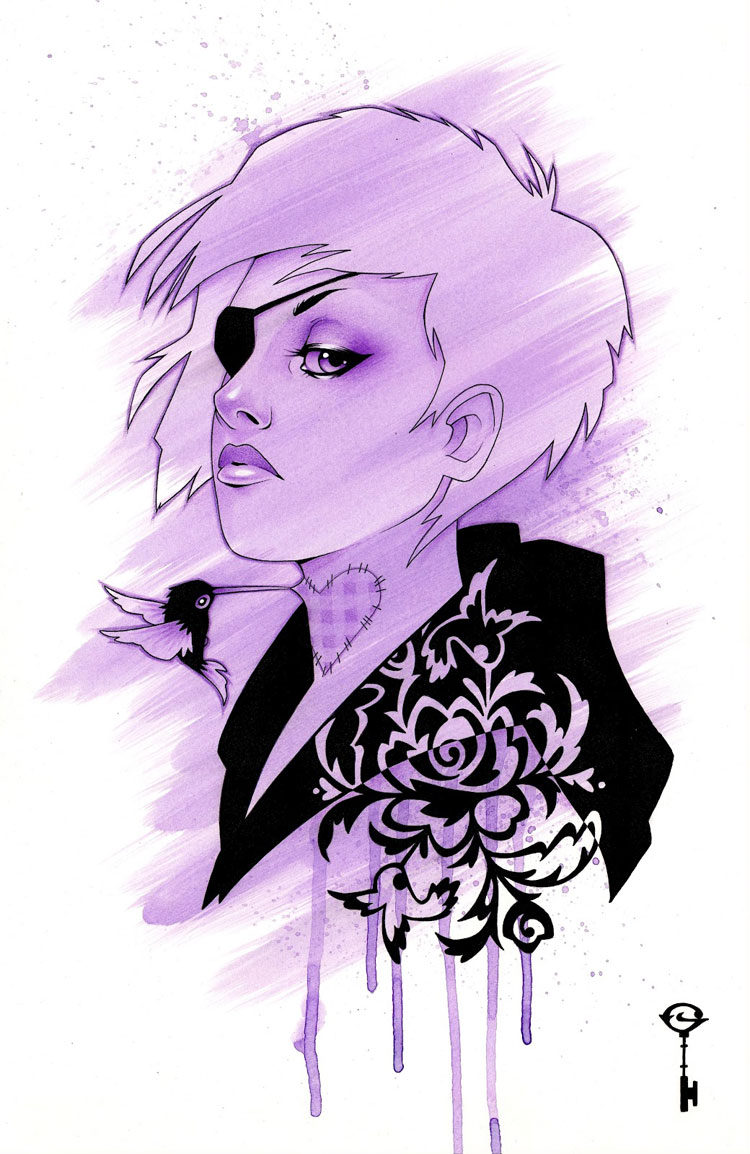 4) Describe us a bit about your creative process while creating a piece.
Once I come up with a concept, I generally make a lot of rough sketches and notes in my sketchbook until I feel that I've reached some sort of realized idea. Then I clean up the sketch and turn it into a painting from there.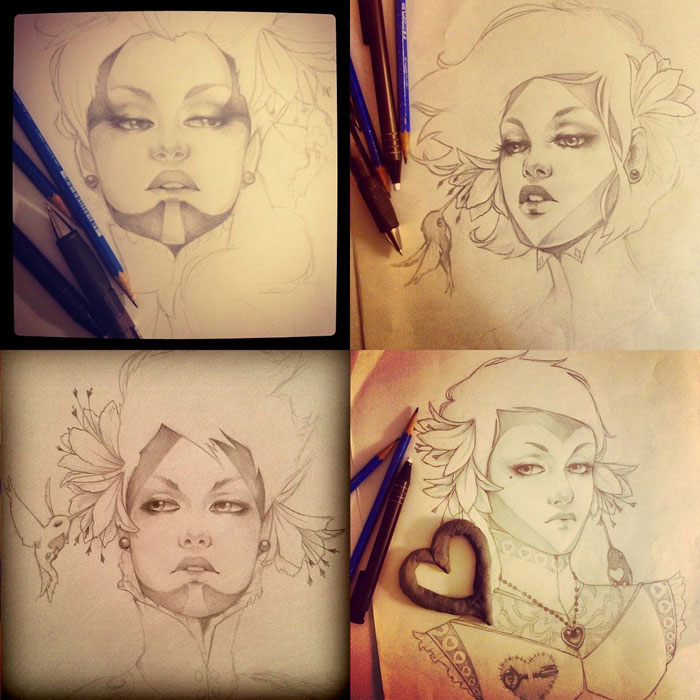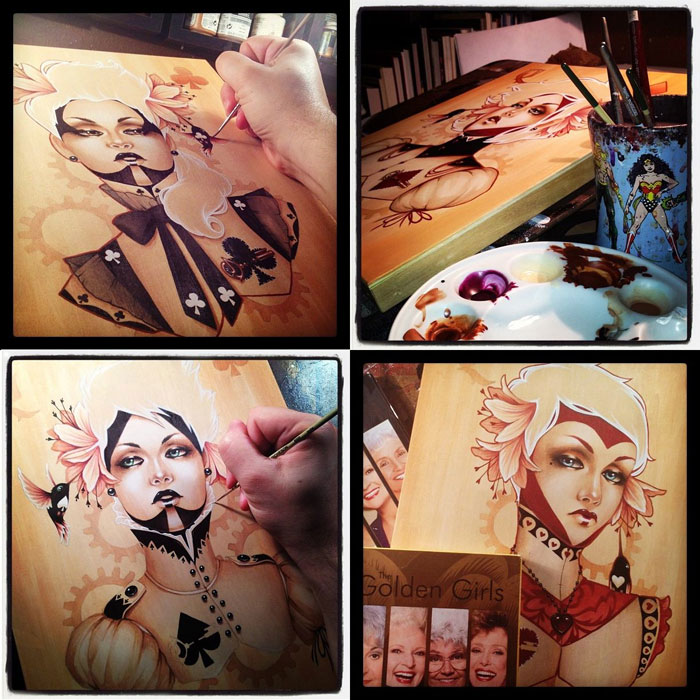 5)What's the best thing about working with illustration and what is the worst?
Being able to bring my imagination to life is the best. The worst is not being able to realize an idea th way I see it in my head.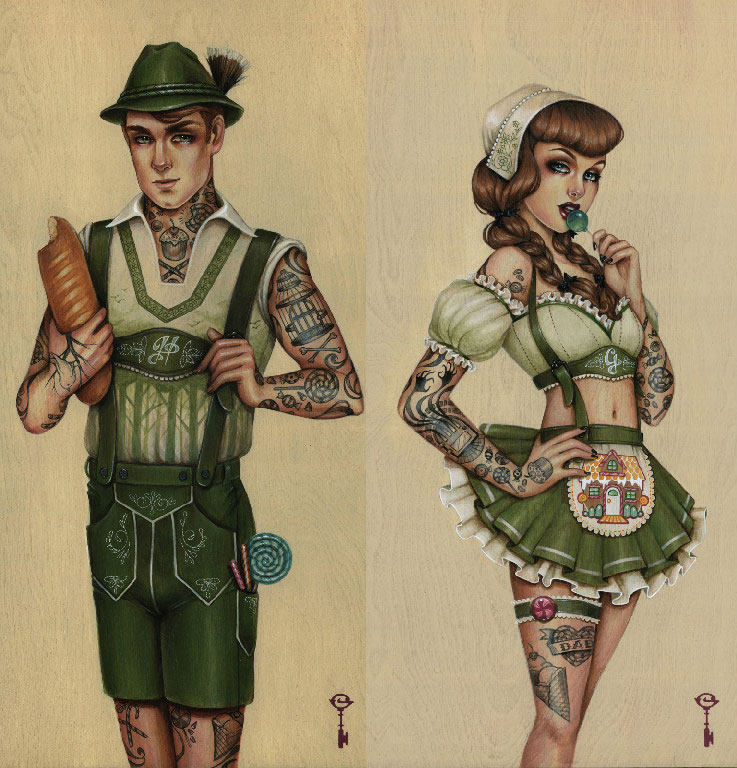 6) How do you describe your daily routine?
My daily routine is always different. I always make time for art but sometimes I work in the morning and sometimes I work at night. It just depends on what I'm doing and how I'm feeling.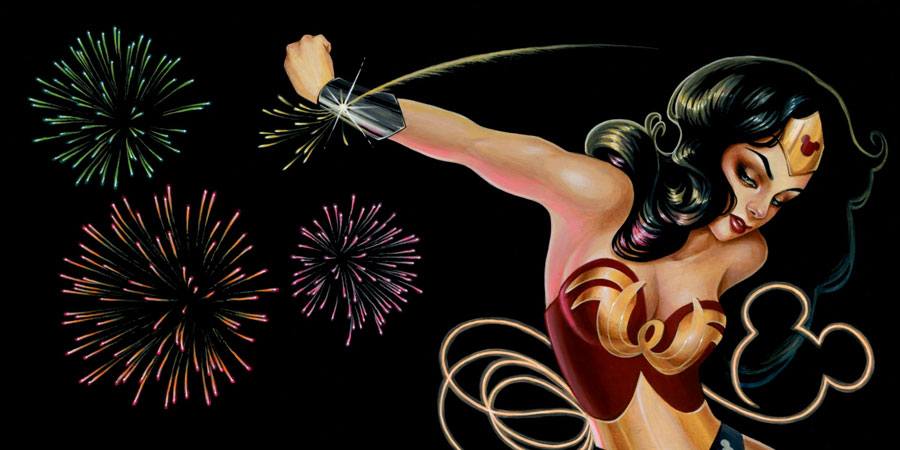 7) Tell us what's your favorite media to work on and why.
I prefer with acrylic paints on wooden panels. I like to work fast and acrylics dry quickly so they are perfect for me. I also have a heavy hand and like to work on a flat surface rather than an easel so wooden panels are great for that.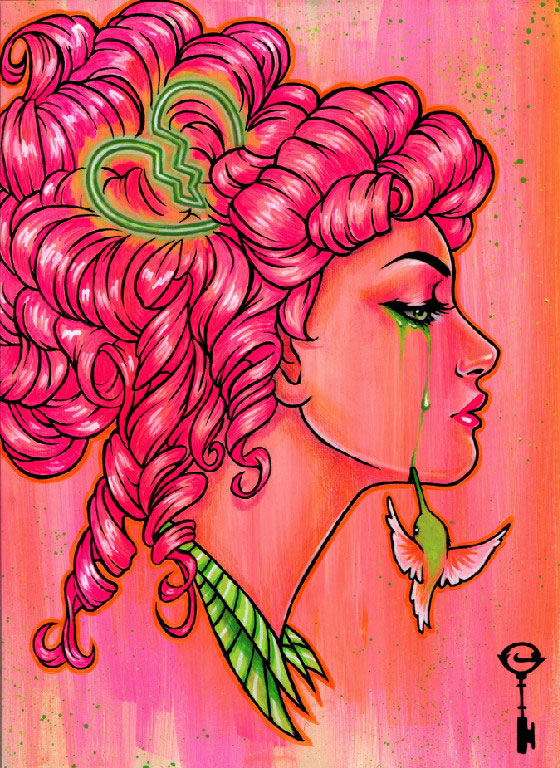 8) Tell us five lessons you believe are really important for every illustrator.
Make mistakes and learn from them.
Stay true to your imagination.
Don't let anyone dictate your vision.
Be prolific.
Never give up!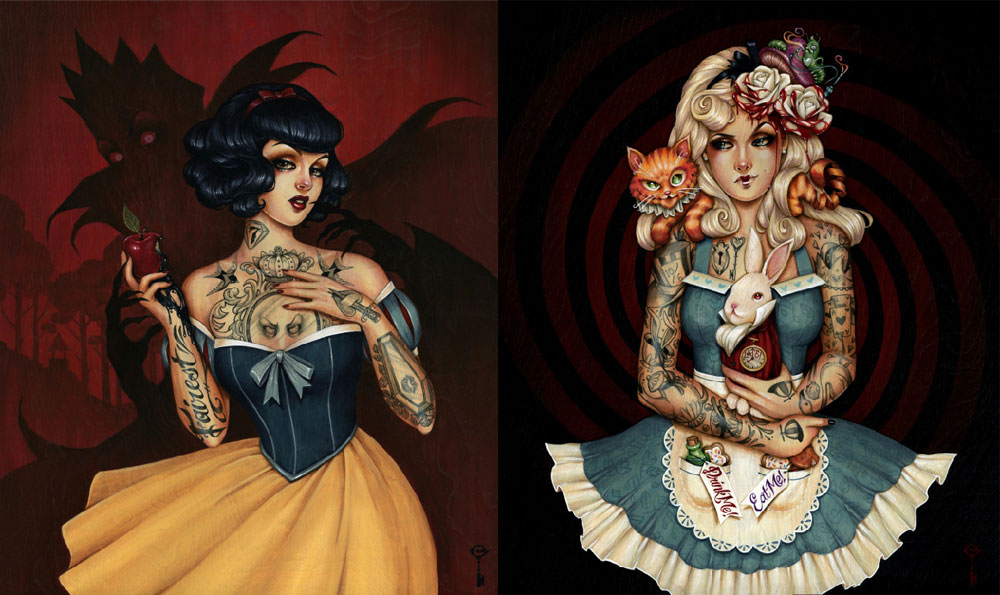 9) Tell us five websites that you like to visit.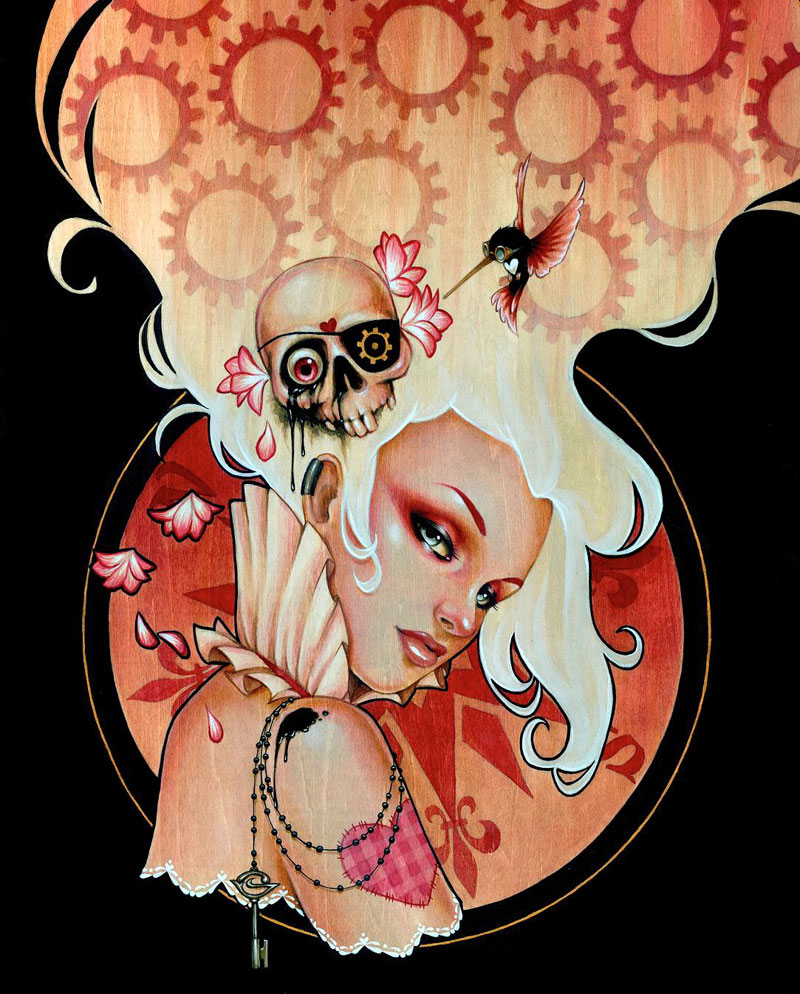 10) Thanks again for your time, please leave a final message for the ones who are starting out on this kind of business.
Making art is a lengthy journey in which shortcuts are the fastest routes back to the drawing board. Put in the time necessary and enjoy the ride!