Interview with Gwer aka. Rutger Paulusse
Today we present this interview with the typography dutch master Gwer also known as Rutger Paulusse. We had a great talk about subjects as carrer, expectations, influences and life, hope you appreciate it.
You can see more from Rutger on the following links: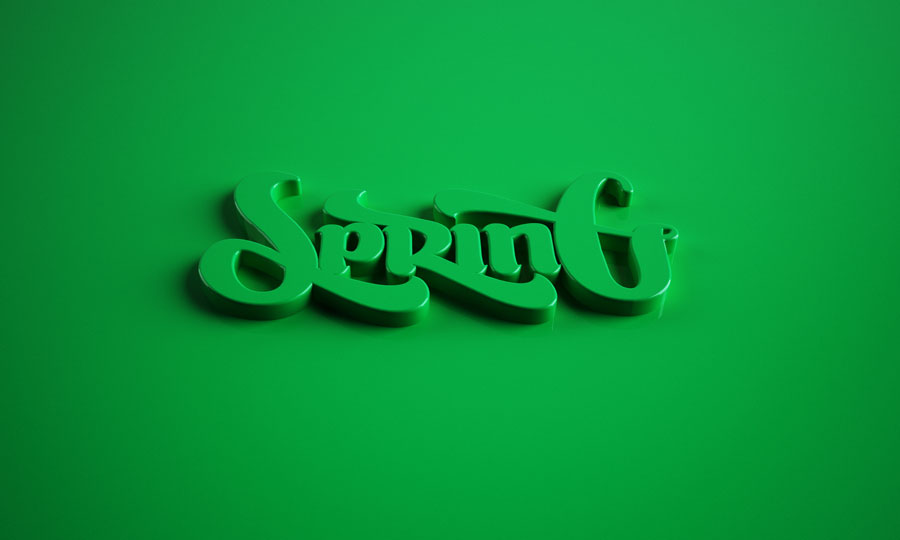 1) First of all I would like to thank you for doing this interview, it's an honor for us to present more about you to our readers. I would like to start asking you about when your interest for graphic design and typography?
You're welcome, thanks for having me! :)
Basically my interest for typography started when I started skateboarding and was hanging around in the park. One of the older skateboarders was into graffiti and started teaching the new kids the basics of graffiti. He explained the anatomy of letters and the technique of how to use a spray can. I started drawing letters and that never stopped.
While studying event-management about 5 years later, I found out that I enjoyed the design work more as the actual management. I was more interested in designing the logos for the events and the artwork for the posters. Someone told me I could go to art-school, that really never occurred to me before, haha.
Unfortunately I was denied at art school, but after a year of trying to build a portfolio I finally got in.
It was an interesting year, I even did a painting course with some housewives, just to be able to create different kinds of work.
At art school I really started to get interested in graphic design and illustration, and the more I saw, the more I got into it.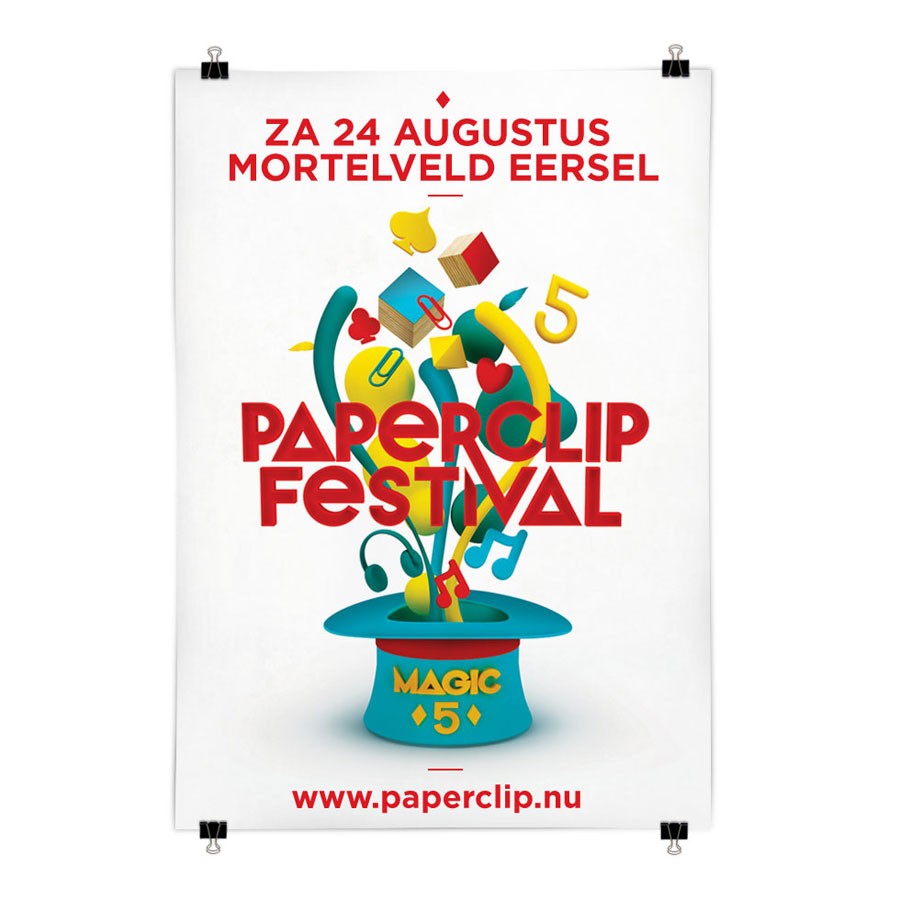 2) Which artists do you use as reference?
There is so much inspiration and good work done these days. I love the people that are really into one style, its awesome to see how they can take one thing and practice and research one style in such a way that it gets very refined and developed.
I love the brush-lettering style of Joluvian and Sergey Shapiro, the more authentic calligraphy from Shoe and the work of Ged Palmer. I also love the work of Jordan Metcalf, Like Minded Studio, Luke Lucas, Seb Lester, Ken Barber and I can keep going shouting out names like that. Some less obvious artists I like are 86era and some talent here in the Netherlands such as Bart Vollebregt and Vincent de Boer. Also Attak, a studio form the Netherlands, keeps dropping great type work.
I also love the typographic CGI work from Chris Labrooy, Serial Cut and OnRepeat, that keeps inspiring me.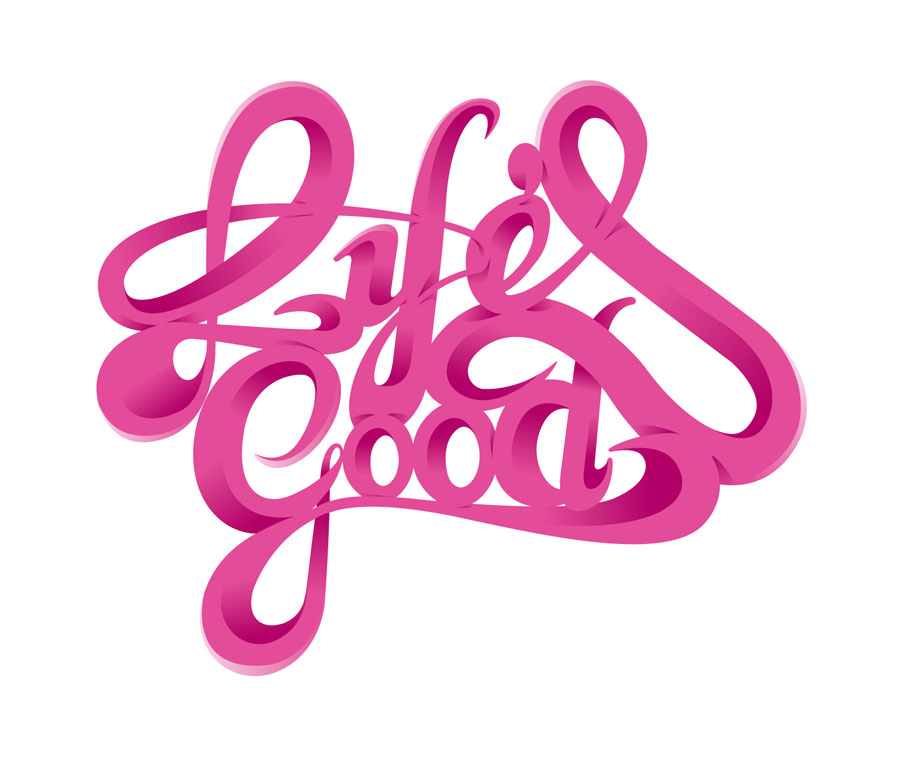 3) Your style is quite influenced by classic typography. How did you develop this style and how would you describe it?
I was always drawing a lot, so that is basically the most important aspect for how stuff developed. LaterI started to practice the craft of calligraphy, which helped me to develop my style more. I think the path my type work took is kind of weird, but hey, whatever works. I started just drawing letters, later I started to design vector type stuff, and later, after many years I started to practice authentic calligraphy but also more illustrated type. The classic typography probably just was always something I loved to see, so it gets in your system.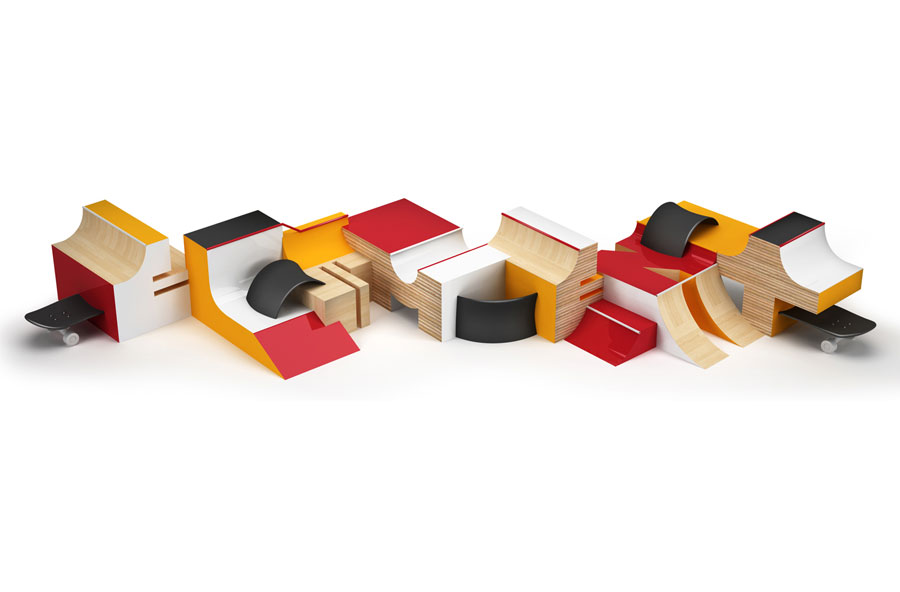 4) Describe us a bit about your creative process while creating a piece.
I always start with pencil or pen and ink, I think the sketching part is important to get your proportions and base right. It's also good to get to know your shapes and how stuff could flow. Sketching is vey intuitive, so that helps with the kick-off of a project.
After that first step I scan, maybe tweak, print and keep going until I feel the base is right. Than I take it to the computer and continue the process. I really like the part on the computer as well, you can easily try different things and see what that does for the design. Like Eames said: 'The details are not the details, they make the design' and the computer is a perfect tool to try out different details quick and easy.
For the Typejunkies Anonymous logo I started with pen and ink to get the first proportions right,. On top of that sketch I started sketching out the letters and decided on the flow and dynamics. When I was happy with the base, I blew the whole thing up to decide on how the letters should look; how do the ends of the stem look, how do the descenders look and all that. Than it's time to start to vectorize it. As you can see a lot of important decisions are made during the part in Illustrator, I even decided to make the whole thing horizontal again, instead of slanted as you can see in the final. That last choice was a functional one, while mocking-up the work-in-progress in different situations and applications I found out the crooked version wasn't very convenient in use.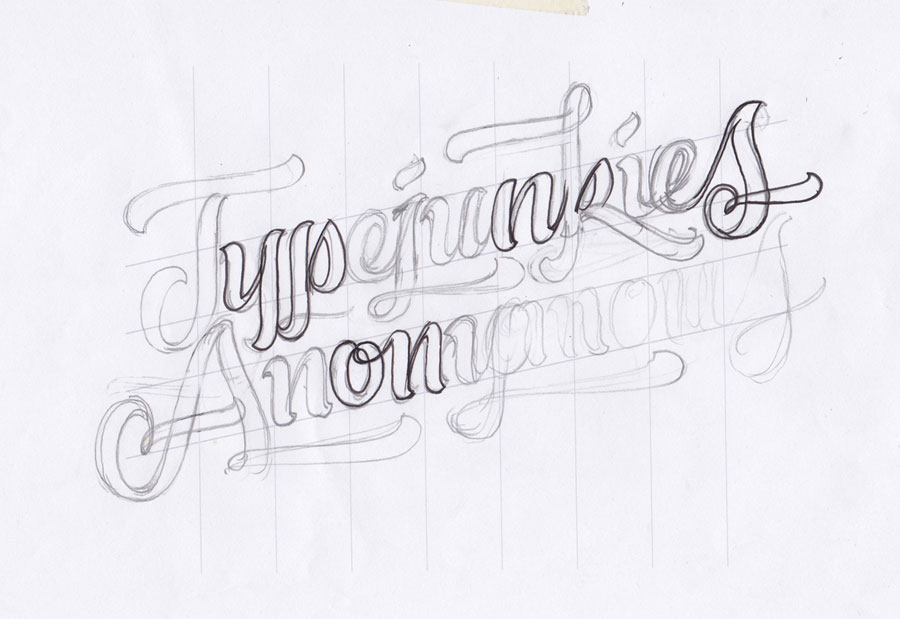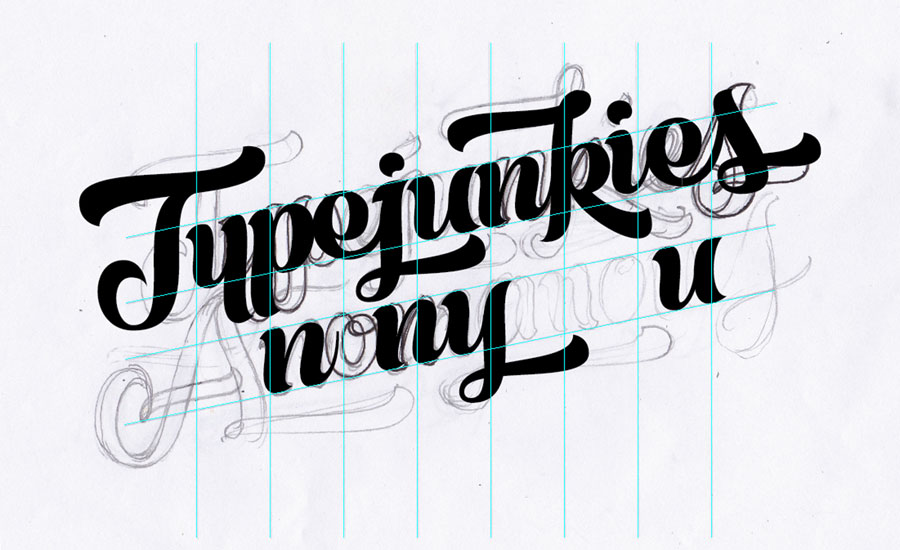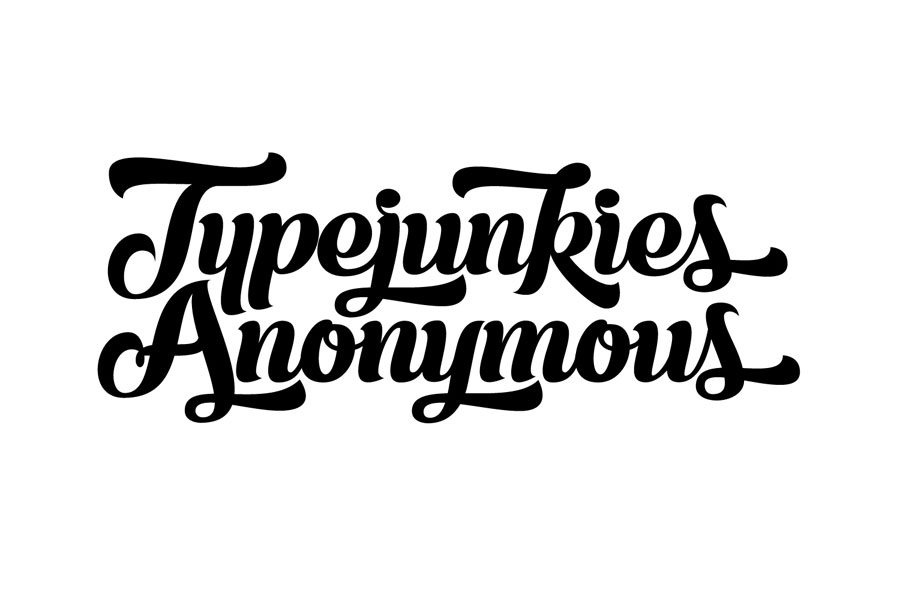 5)What's would you consider the best moment on you career till now and what would be the worst one?
Going to intern and work in New York was very good, I worked with so many talented people; I learned so much. But also the decision afterwards to go back to Amsterdam to focus again on typography was a good one.
I guess there are no real bad moments in the path you take, you need to develop, and even sometimes something feels like a bad moment, afterwards you see the lesson in it. So even if stuff seems bad, it was probably very valuable for you anyways.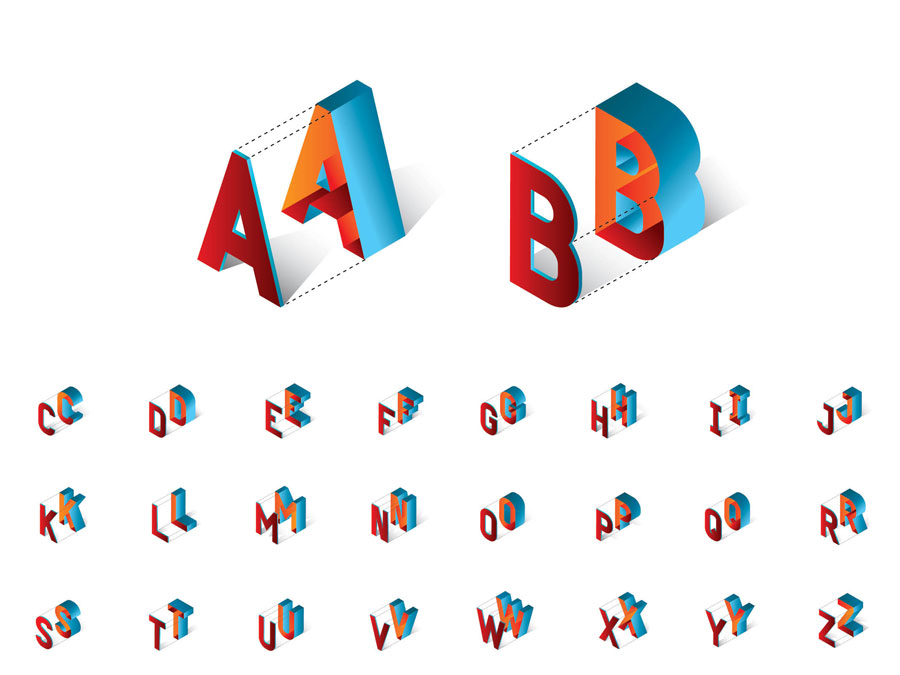 6) How do you describe your daily routine?
When I leave my house around 9 in the morning it's a 10 minute drive on my noisy bike to the studio. Having a noisy bike really helps in Amsterdam, people (read: tourists) hear you coming, so that frees your way. I usually stay at the studio until 8 in the evening. I don't have a pattern or routine at the studio, I do what needs to be done. From emailing clients and sending portfolios to sketching and designing to playing fuss ball.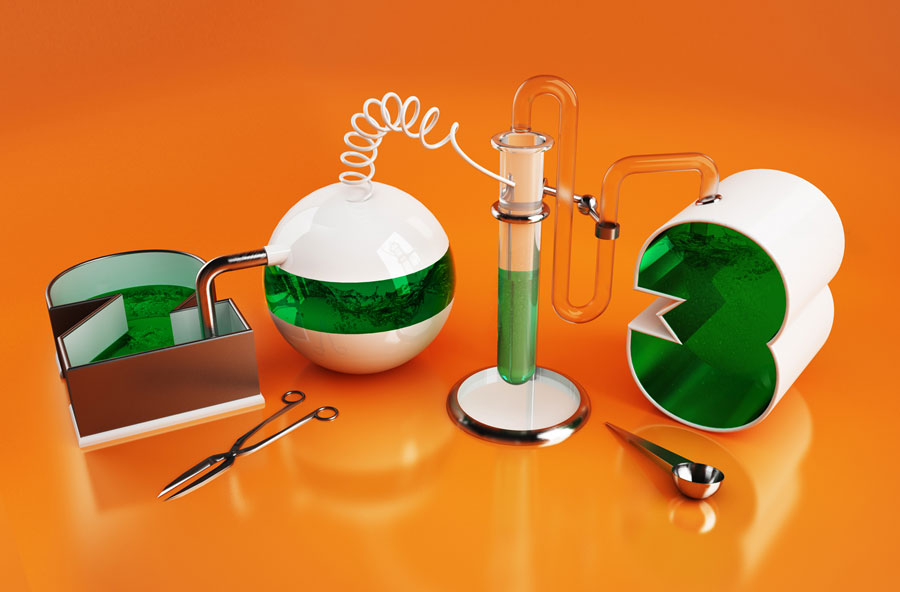 7) What's your favorite artwork till this date and why?
That is one hell of a question. It's unfair to ask that a designer, hahaha.
Well, there is so much stuff I like in different categories, but I think Wim Crouwel's New Alphabet comes close to an all time favourite. It dates from 1967 and is an experimental typeface, way ahead of it's time.
I guess it got me interested in graphic and type design. I mean look at it, 1967, what kind of hero you are, if you pull that off!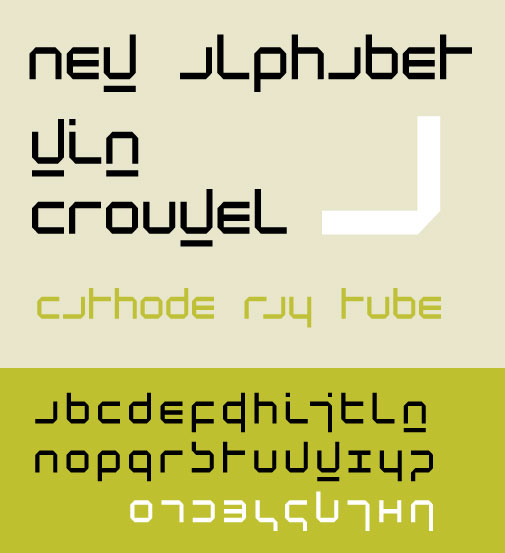 8) Tell us five lessons you believe are really important for every designer.
1. Kill your idols. Let stuff you really love go if it makes the whole thing better.
2. You get asked for what you do. Even if you don't show it, the universe will give you the stuff you put energy in, if you like it or not.
3. Enjoy what you do. If you don't like it, find something you like. So simple, but so true.
4. Presentation is 'everything'. You can make amazing work look like a piece of shit by not presenting properly.
5. Have goals and dreams, but evaluate them once every while. Also evaluate if what you are doing at that very moment, is supporting what you believe in and what you want to do or where you want to go.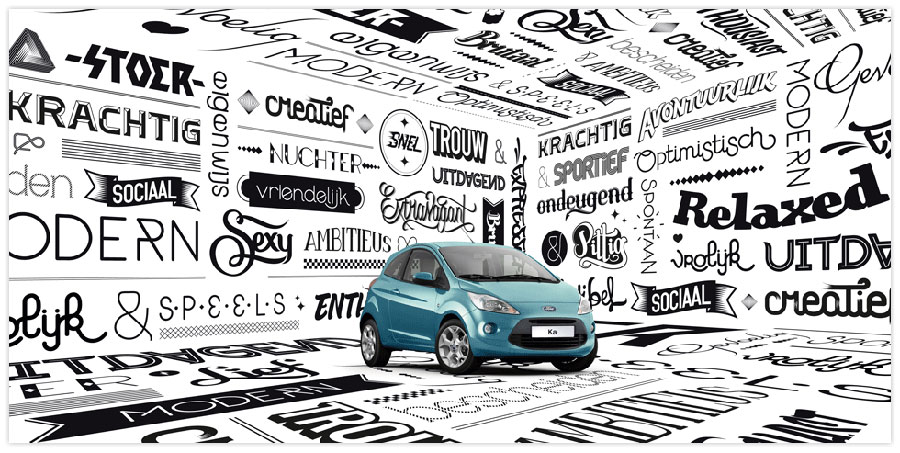 9) Tell us five websites that you like to visit
www.behance.net - You need a portfolio here, its perfect to keep updated about what is going on in any field of design and could create some nice exposure
www.myfonts.com - they have a lot of good stuff there
www.amsterdamadblog.com - Advertising is an interesting field, a lot of great and creative work is made, obviously I like the blog because it's based in Amsterdam, but they have interesting posts that matter internationally as well.
www.theinspirationlist.com - all good stuff combined in 1 website, ain't that something?
www.typeverything.com - The name says it all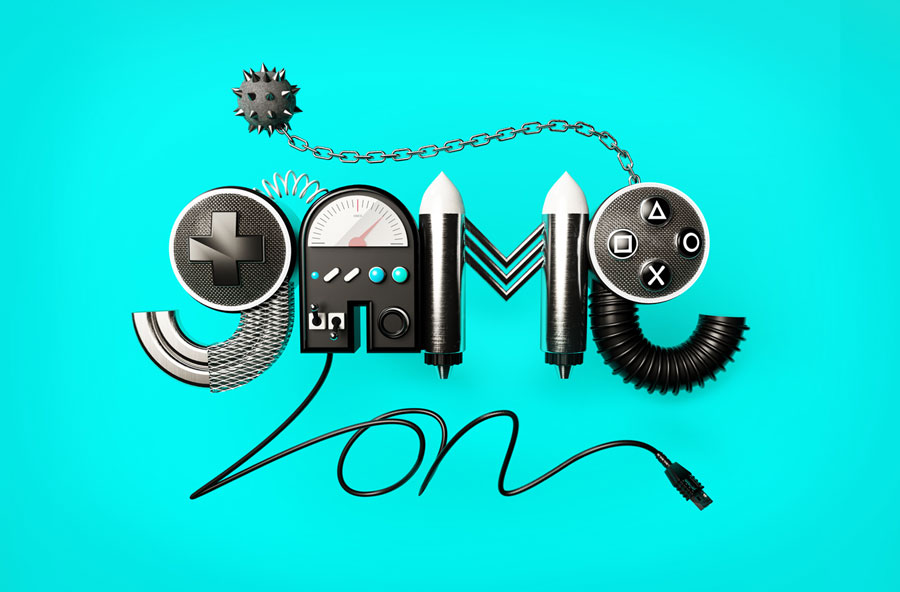 10) Thanks again for your time, please leave a final message for the ones who are starting out on this kind of business.
Don't look at what other people do too much, yes get inspired, but don't try to become something that already exists or that you aren't.
Also be sure to follow my social media feeds and stuff. :)
I will launch the Typejunkies Anonymous project soon, it will be a portfolio with only my lettering stuff in it. For an overview of all my work you can check www.gwer.nl.
Thanks a lot for the interview!