Interview with Joshua Smith (aka. Hydro 74)
marcos333 Wed, 08/24/2011 - 12:01
Today we're really glad to publish a high anticipated interview with Joshua Smith, well known on the design community as Hydro 74. Since I started on the creative, I always loved Hydro 74 artworks, so this is quite a great accomplishment to me ann the blog. I hope you guys like and learn more about Josh and his life experience.
Here a couple of links to find Hydro 74 online:
Exclusive Discount Code at Hydro 74 Shop:
Also Joshua was really kind and offered a special discount code to our readers, so go to Hydro 74 Shop and grab some awesome posters before it's over ;) .
Coupon code: 'abduzeedohydro' is good for 30% off of everything.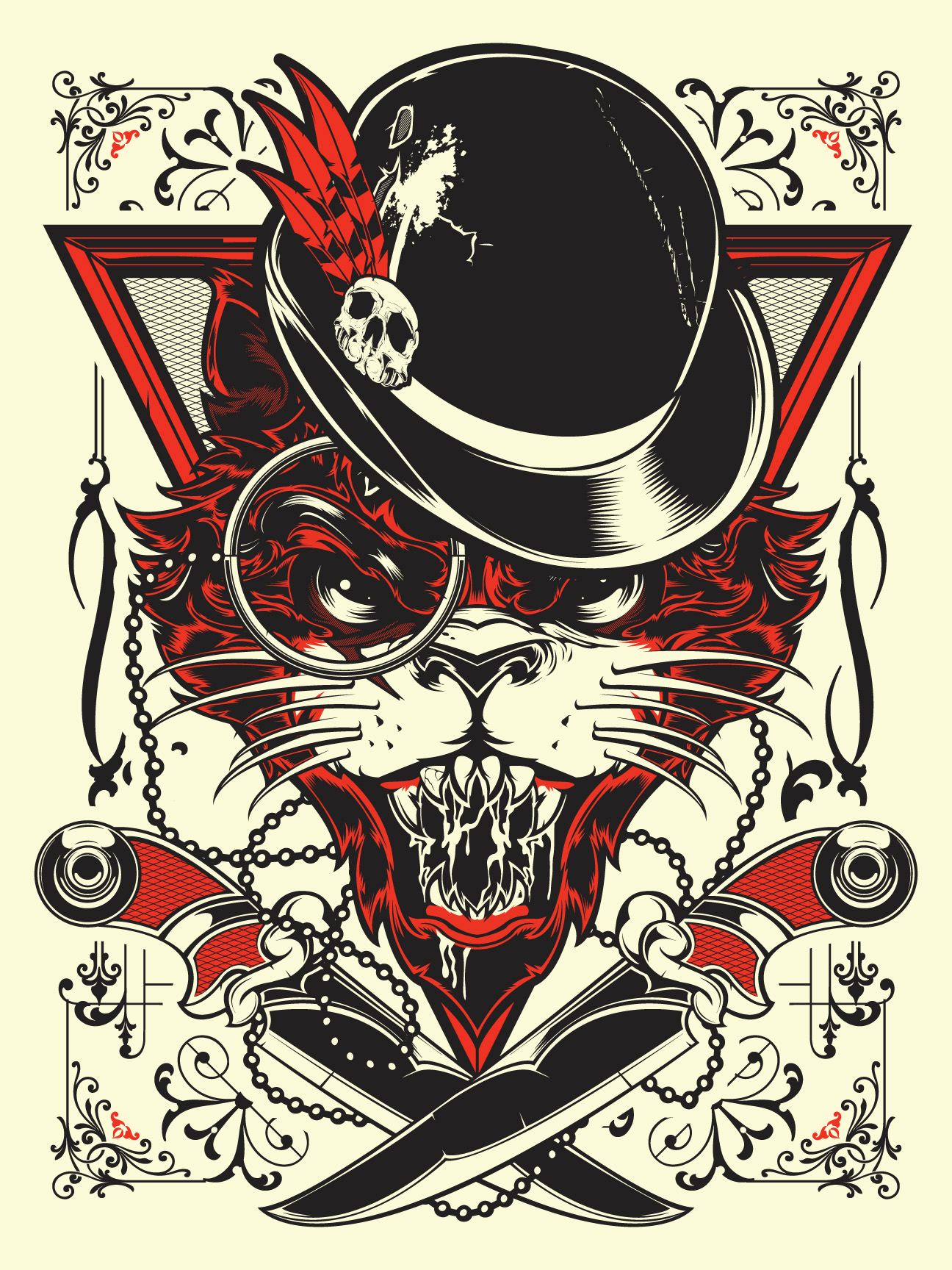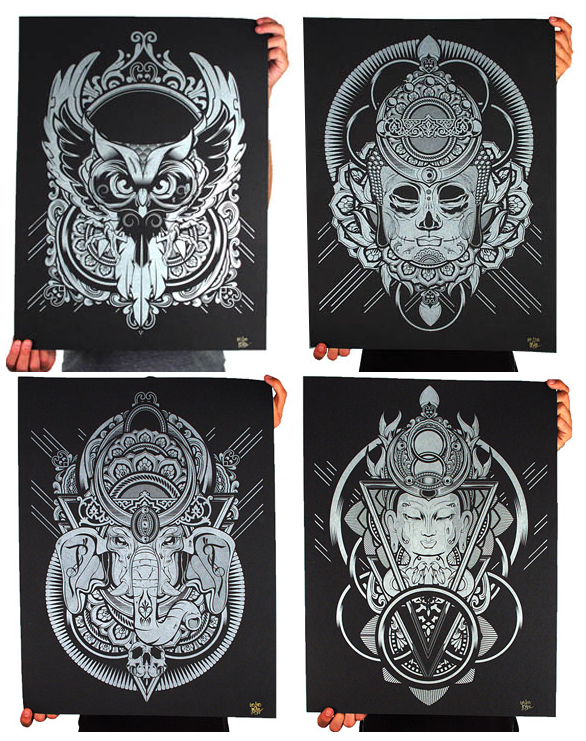 1) Before we start, I'd like to thank you for the opportunity to interview you, it's a great pleasure. First I'd like to ask you when did you become interested in Graphic Design and illustration?
Appreciate it. Sorry it took a minute to get back to you on this, but just been nutty busy of late. You know, I never wanted to be a designer. Never had much interest in it nor thought about it. It wasn't till a couple years into college (1996) going for the teaching degree that I became upset with the program since I was too 'punk rock' at the time to allow to student teach. I was just poor so the best I could do for cloths was Thrift Stores and didn't care what I looked like on campus since I was there to learn. I ended up taking some art classes (painting, drawing, etc) to keep my GPA up since I decided to switch to liberal arts and get the hell out of there. A new class started called Visual Communications where they were going to teach Photoshop, and basic standards in Graphic Design. I got hooked playing on the computer. I think I took design actually seriously was when I got a couple illustration gigs for various record companies. They paid well and supplied me with a lot of music, so it was total win. About a year out of the program I decided to drop out since I was on the same learning curve as the professor at the time and my fine art professor was giving me shit about being a graphic designer. He insisted I should focus on Fine Arts. I disagreed since I already had a hell of a school debt. So yeah, getting into design was all chance. I always doodled and took art classes because they were easy, but nothing I ever wanted to take seriously.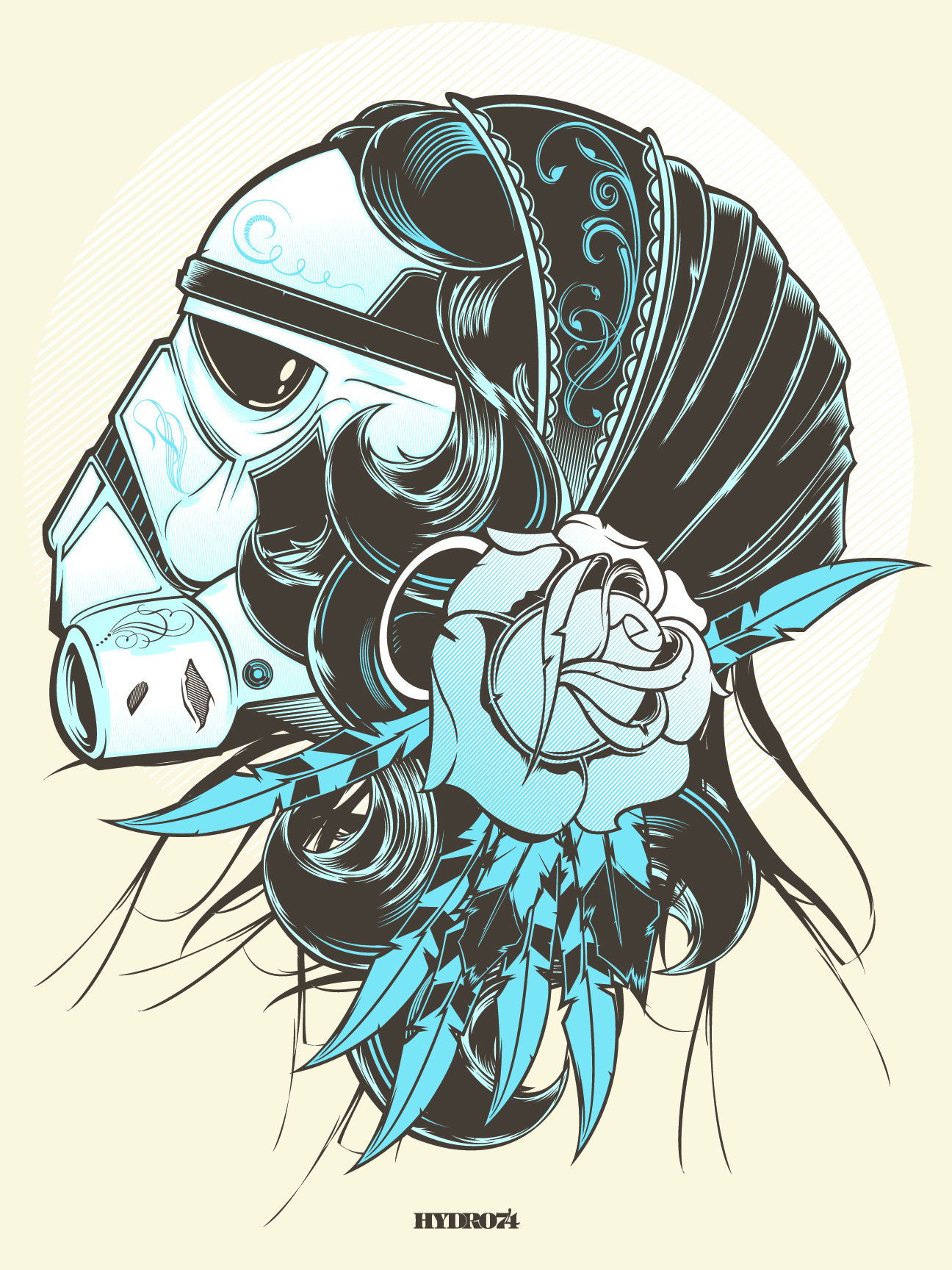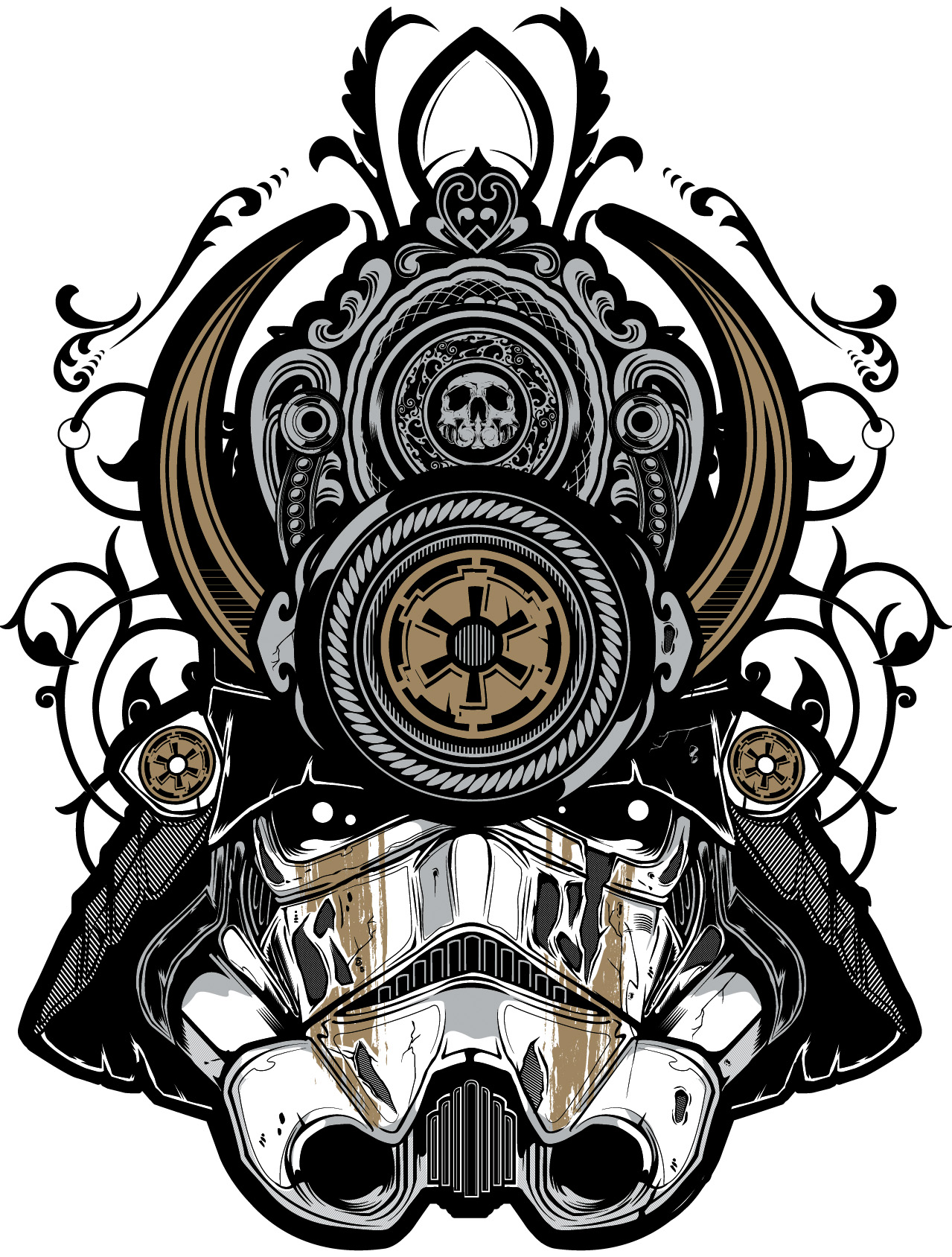 2) What are your influences? What illustrators inspire you?
I'm a bit old school when it comes to the people who's work I appreciate. There are a lot of great new designers but they are just creative replicas of previous designers. But the short list: Rick Griffin, Jim Phillips, Greg Irons, Michael Manoogian, Gerard Huerta, David Quay, Giant, Obey, Aaron Horkey, Munk One, 123Klan, Julie West.. So on, so forth The thing that inspires me is not so much the designer but the technique. When I see different artist doing things with pen and ink or in typography I always ask myself, how can I accomplish that in Illustrator. So my list is short, but there are quite a few.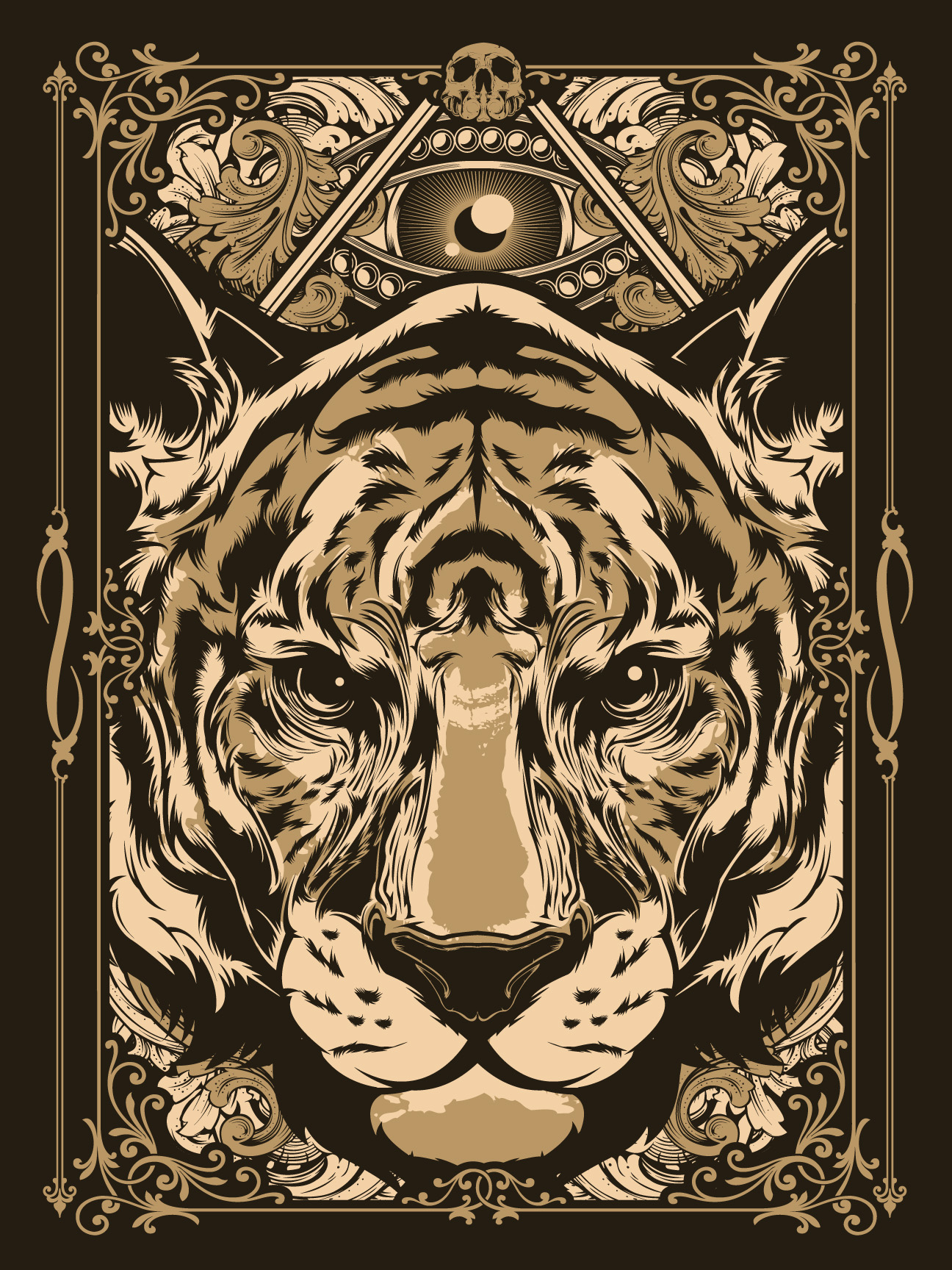 3) I'm great fan of your illustration style, since he's really remarkable and detailed. Nowadays he's quite copied by some illustrators and digital artists, what shows how popular you've become. When and how did you develop this style? How would you describe it?
Trial and error really. It took me years to redefine my technique to create pieces that are put together in a structuralized fashion that is easy to work with for clients. Before I use to create shapes and place shapes on to shapes and use that as the basis for a illustration. But over time I've become rather a annoying perfectionist to my line work. I hate brushes and strokes (but use them from time to time) because I like to draw the whole line. I like to make it feel raw, organic and not clean. I believe it was a few years back when I was looking at something as simple as deer skull and noticed it wasn't smooth. The core smooth areas are limited thus having the time and effort to make sure each line is unique expands the over all structure and makes it more prolific. But that is me tho. I don't know tho. Just took me years to figure out. Almost every time when I do a illustration I always try to find more methods and new ideas to expand upon my work.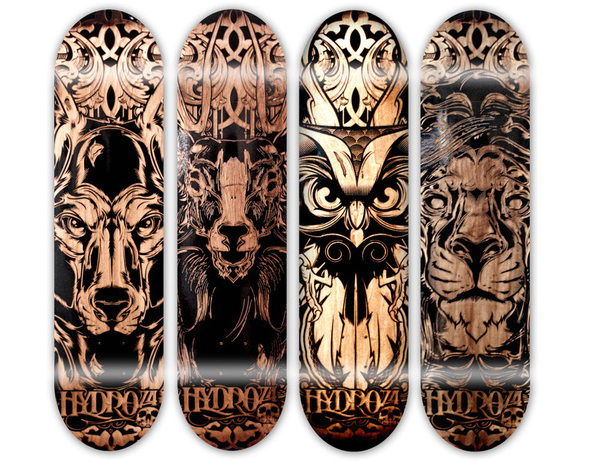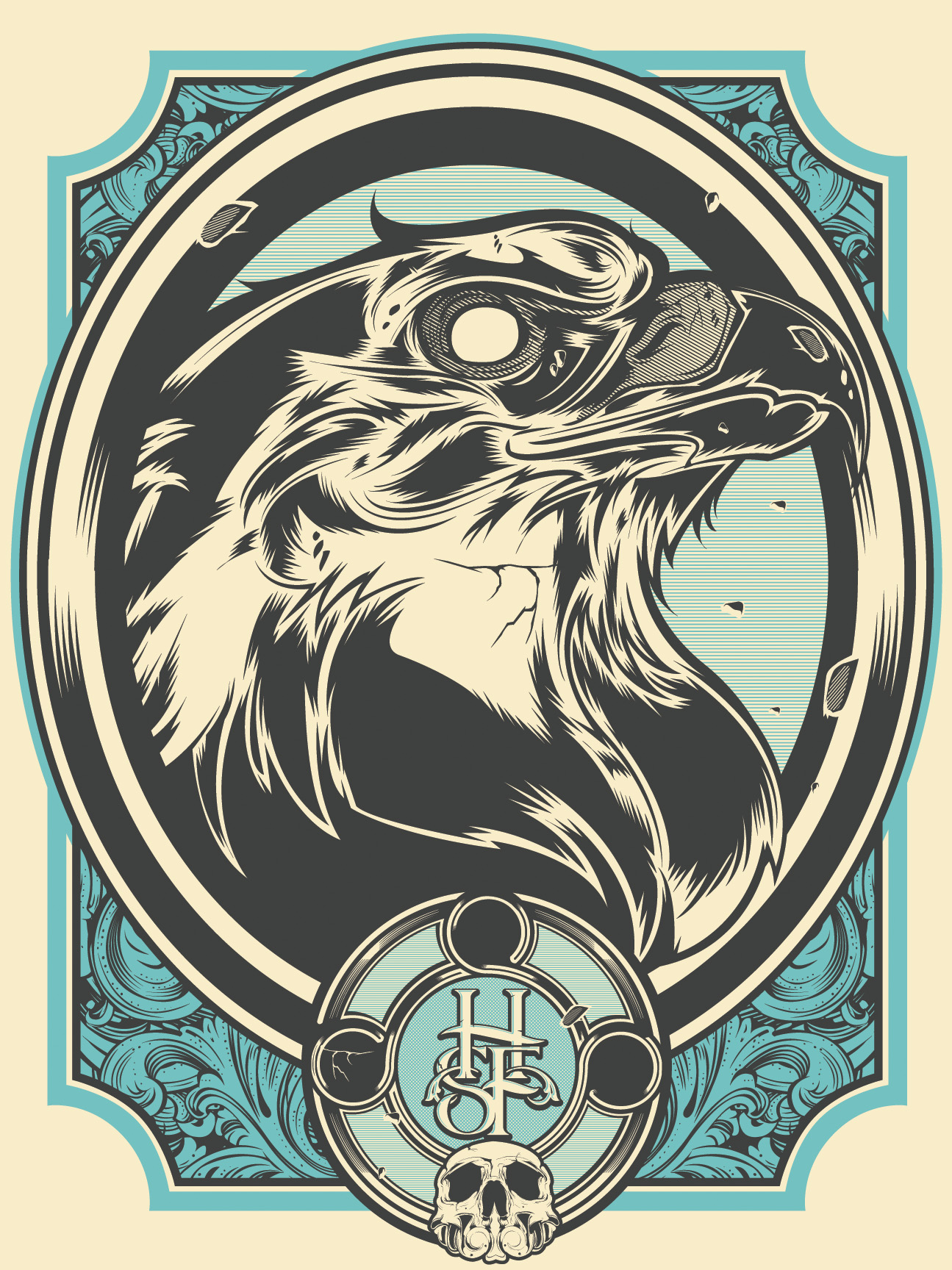 4) Nowadays you work at your own studio and you're your own boss, being well known thru the design community as one of the top vector illustrators. How was this transition from working at agencies to becoming a freelancer?
Well, I was never one to play nice with others. Actually I enjoyed working a few companies as I was starting my career. I learned so much from trial and error and learned to take each project in stride. Some of the places I worked taught me to work really quickly and figure out simpler solutions but making it feel more complex. The moment when I decided to go independent was at a pretty amazing time. As a Creative Director at this one company, I was at my mental end with the boss because he would never remember if he approved something or not. I was scared to be honest, never knowing what the road ahead had, but I took the chance and quit my job. Since then I have never looked back and don't miss it. I enjoy setting up my own rules and my own approach. I can work as early or as late as I desire and also have time to focus on self & marketing. I love it. It isn't for everyone in the end. The only way I was able to even consider my plight to being a freelancer was because I saved up 3 months worth of income that I could rely on if freelance didn't go well. From there I could gauge each month if I met budgets or not. If I didn't, then after that 3 month span, I would have to look for employment.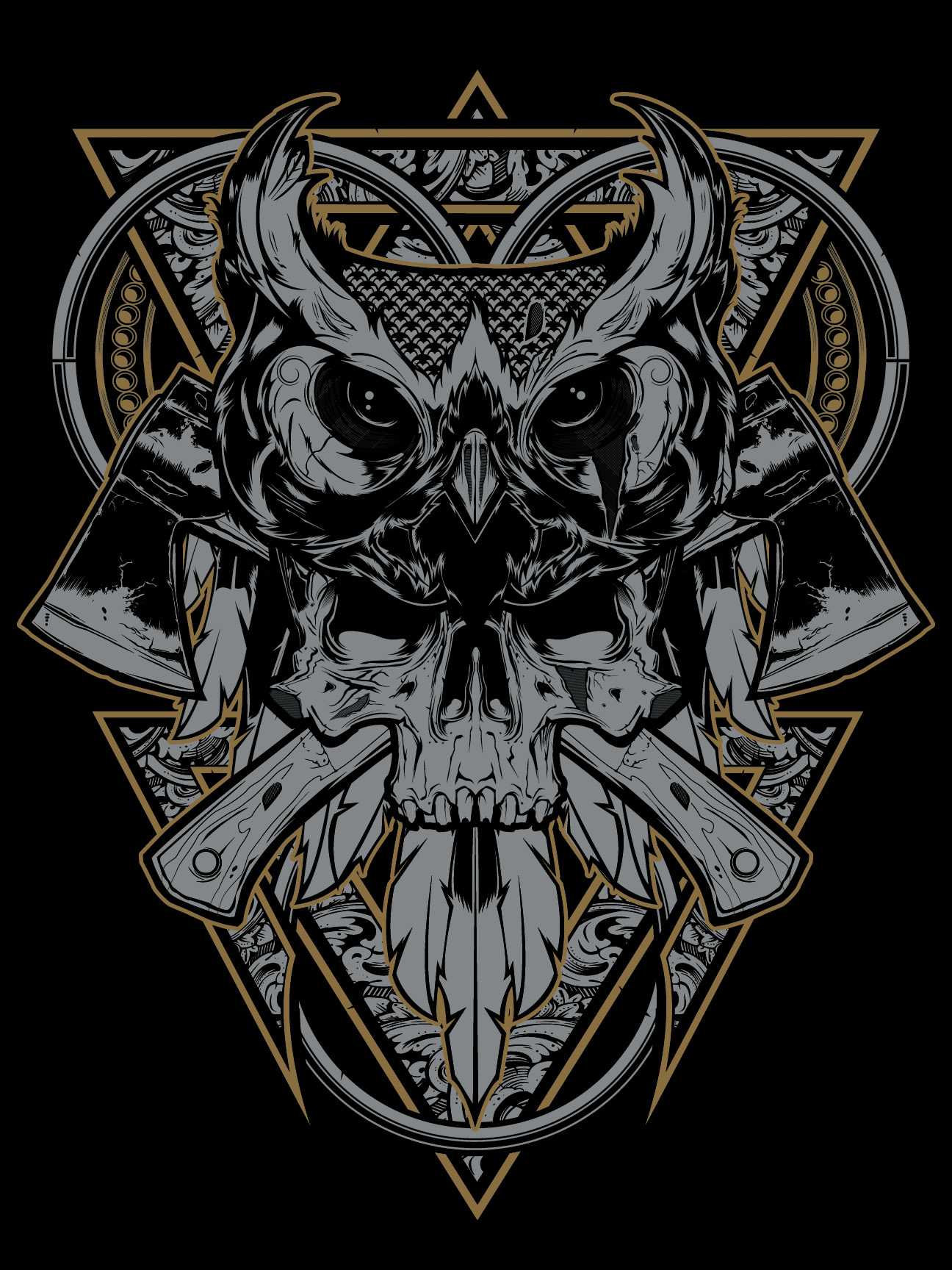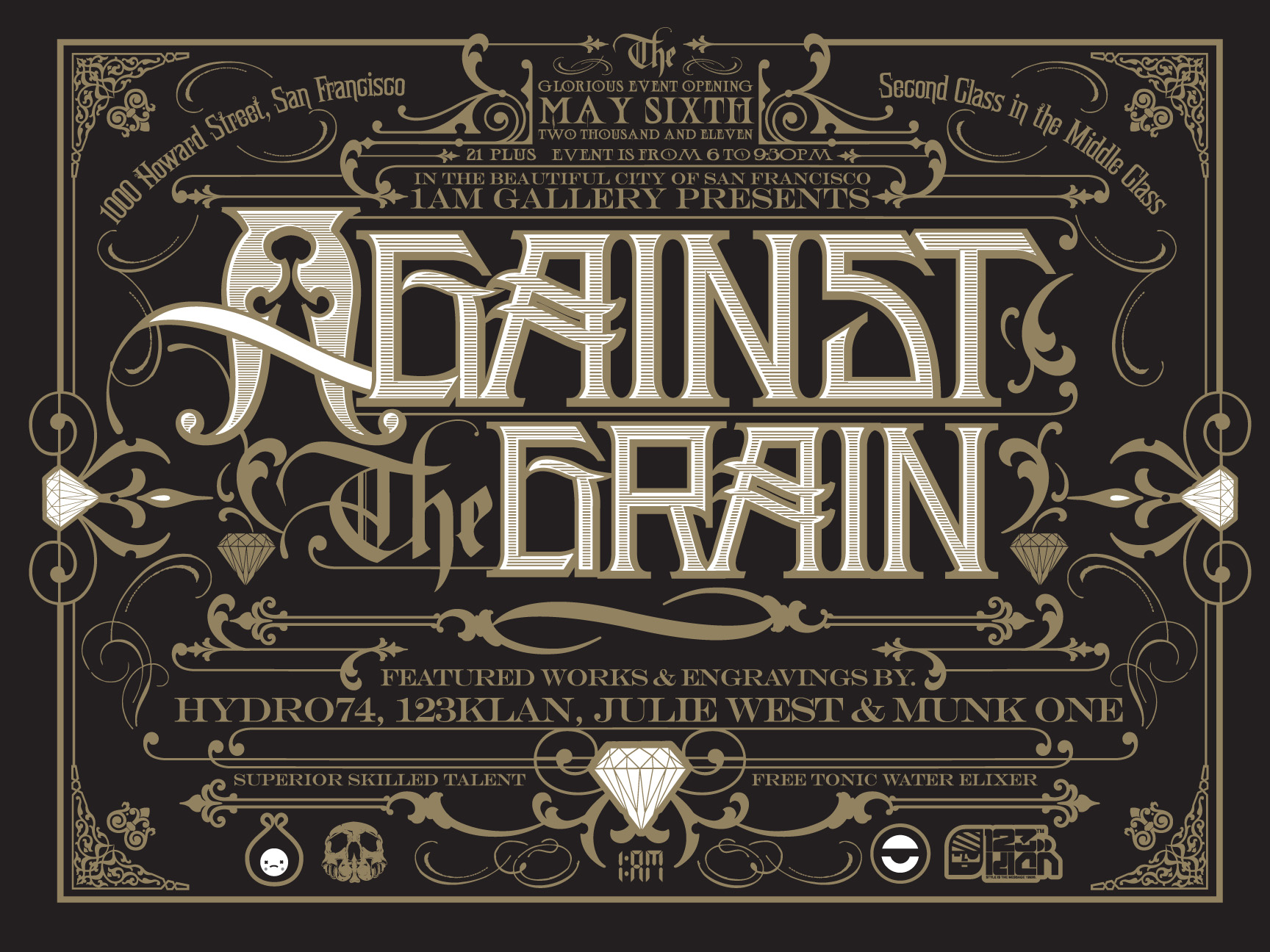 5) How would you describe your daily workflow?
Pretty standard. Wake up, coffee, email, twitter, figure out what I'm doing, do it, play a little Xbox, work more, coffee whenever the cup is empty and .. More work. If I have nothing going on, then I focus on creating fonts or organizing for the next project.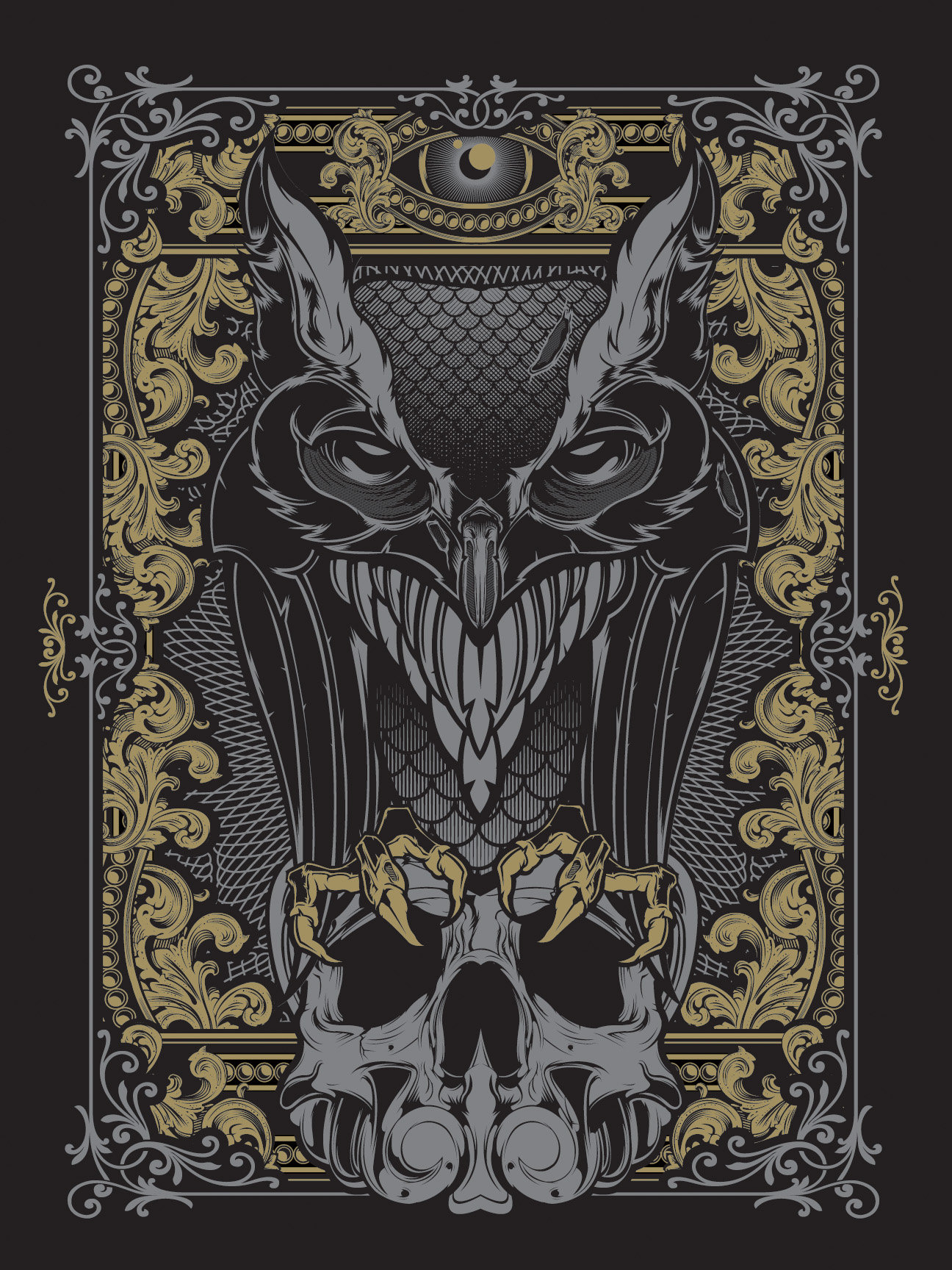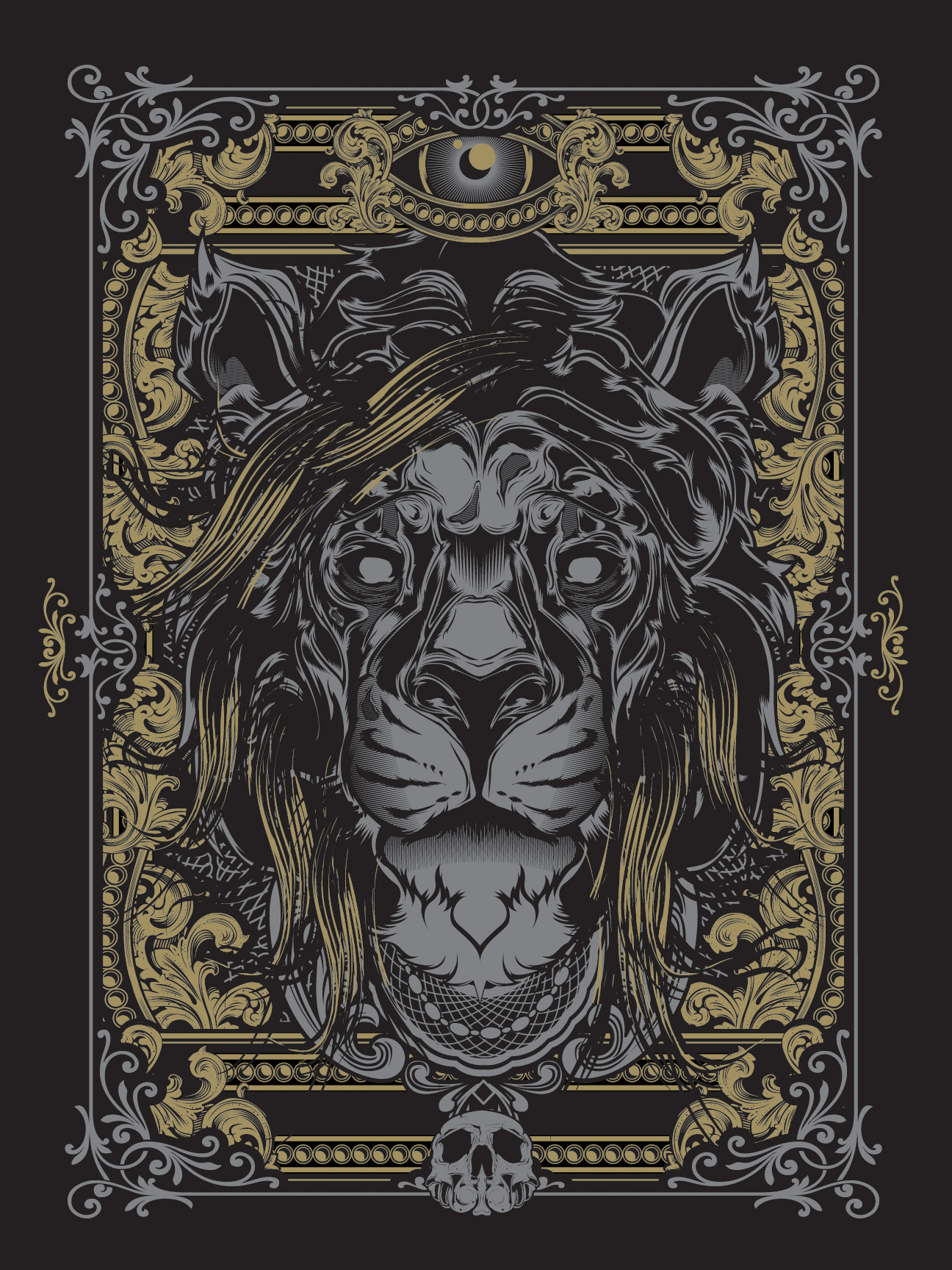 6) You have worked for many apparel labels and, since you got famous on the web, some people started copying your illustrations, tracing them and using it without your permission. What's your opinion about your artworks copyright? And what is your concept about inspiration and plagiarism?
It's a tough one. As designers there is limitations to what we can sue and not sue for. It's just about how much you want to invest for a limited return. There isn't a whole lot a person can do about it unless it's a major company. I personally just contact them and try to deal directly with them. Most of the time it's a overseas vendor who hired some kid in Indonesia and paid him a few bucks. But on the same token, I try not to stress about it.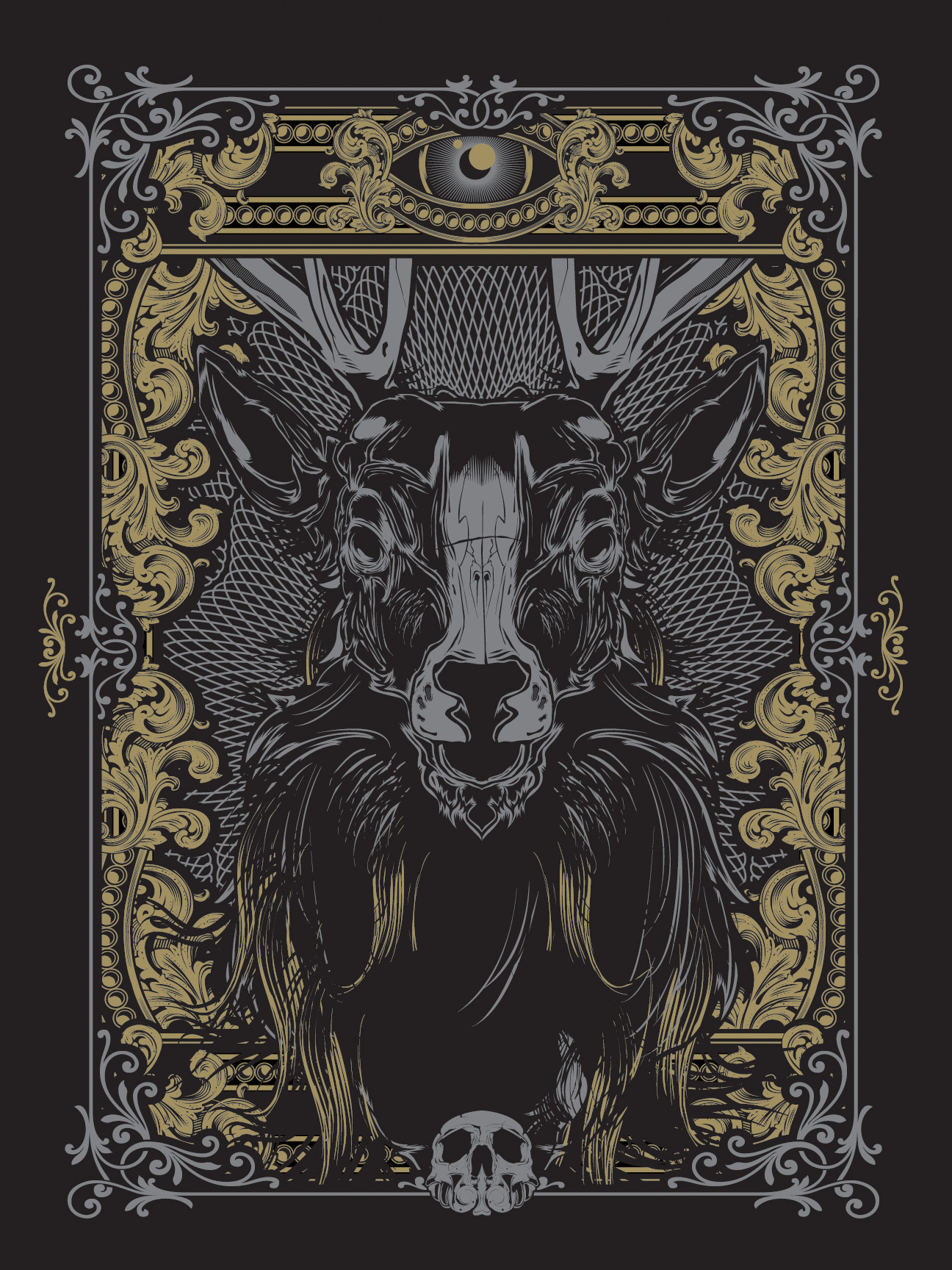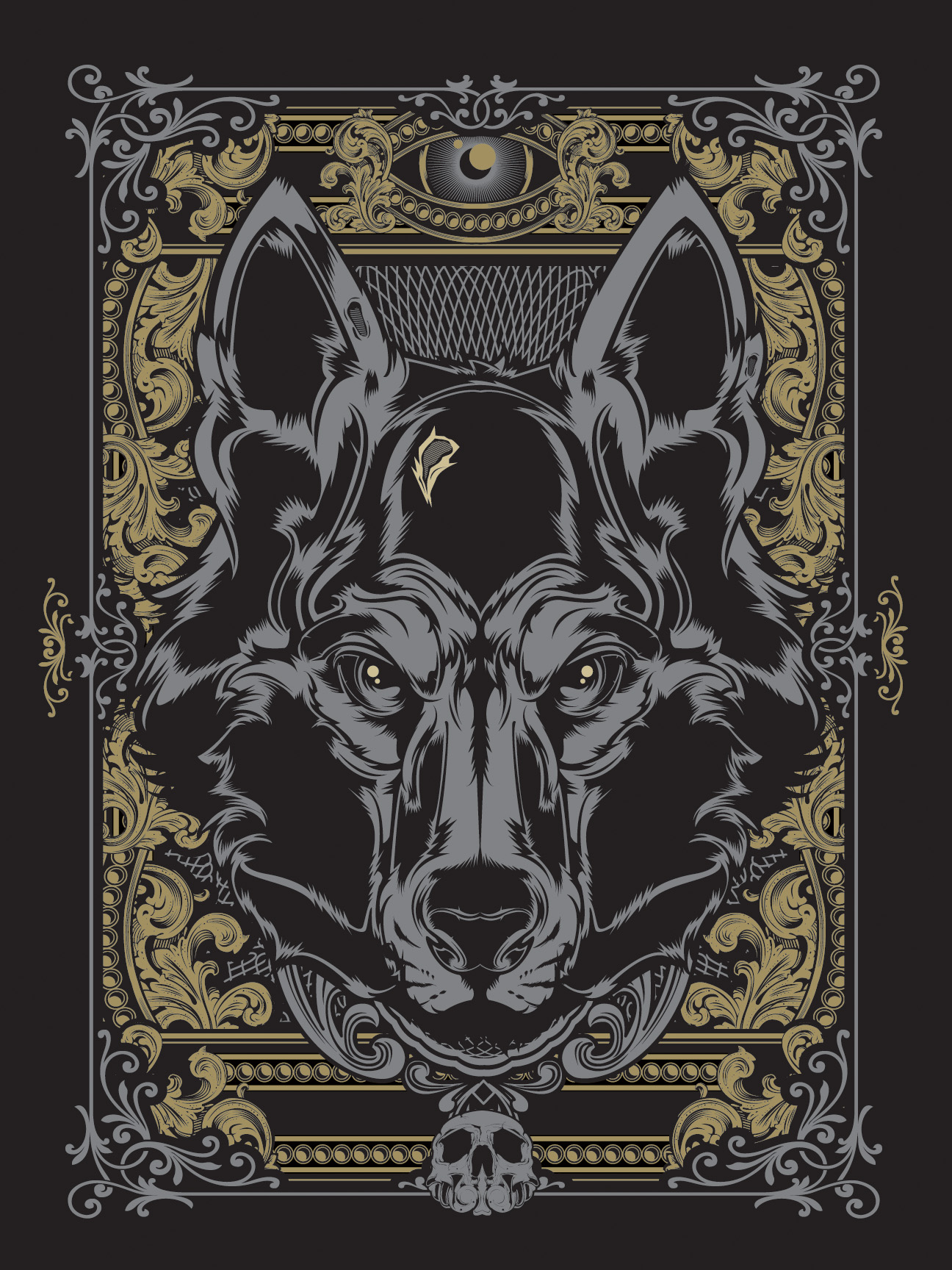 7) You're probably almost 10 years or more working as a illustrator, what you think was the best moment of your career? And what was the worst moment?
Best: Probably getting my first project from Nike. I was on Vacation in Key West when I got the job and it was a quick flip so I cut my vacation early and worked on it. I would of never of expected Nike to contact me for anything. So it was a big deal. Worst: Probably those times when clients don't pay you. It's rare, but it happens and it's just depressing that you are taken advantage of.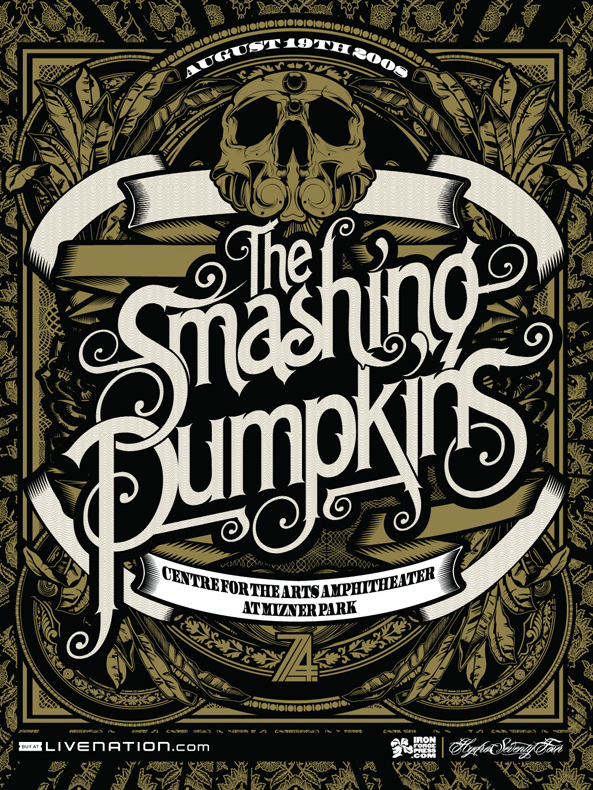 8) What is your favorite artwork and why?
Julie West's work. Just like her work a lot. I guess it's because it's something I wouldn't do and appreciate the fact that her work looks amazingly clean both in vector and illustrator.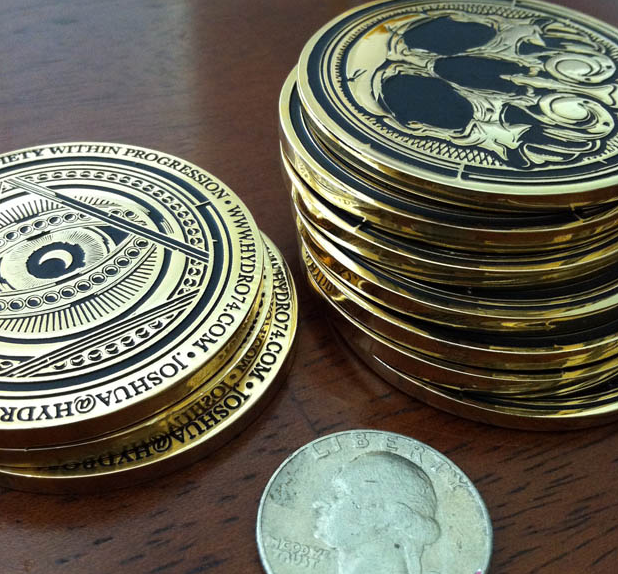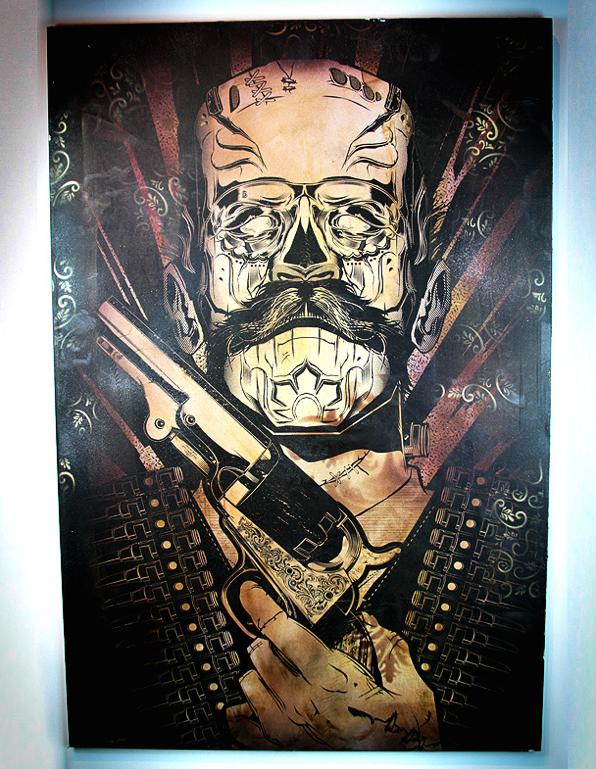 9) Tell us five characteristics necessary for every illustrator / artist and why
1. Be Nice – Obvious really 2. Your clients are human, they want to go home, so make their jobs easier when you can. 3. Step away when you are not feeling it. Let the mind and hand unite 4. Market yourself, or just learn basic marketing 5. You don't always need to upgrade. Upgrading is a money pit. Use what you love and upgrade software when you really find a use for it.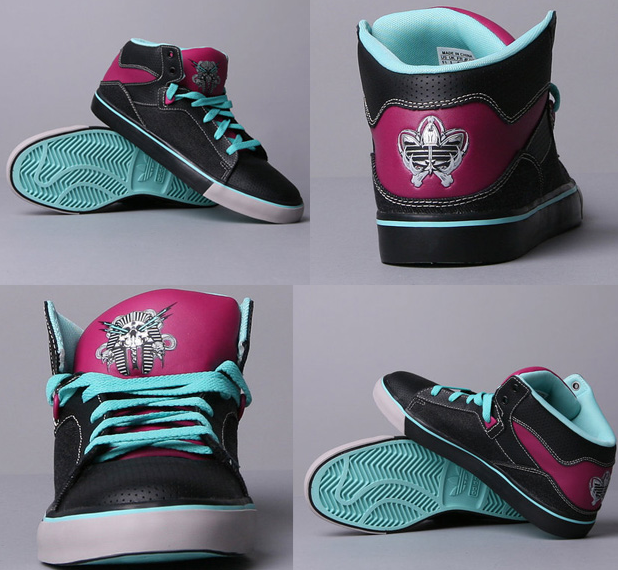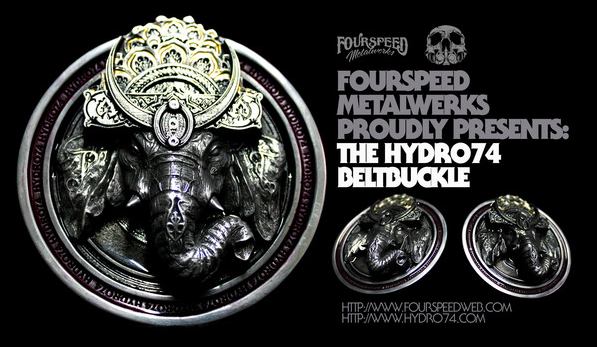 10) Tell us five sites that you'd like to recommend.
1. http://www.legacyofdefeat.com (shameless plug)
2. http://lostinasupermarket.com/
4. http://soundcloud.com/thefuturecop
5. http://counter-print.co.uk/index.php
Thanks again for the opportunity to interview you Josh, have a nice day.