Interview with Matthieu Bessudo (aka. Mcbess)
Today is the lucky day for some of you guys, because we got a exclusive interview with one of the highlights of the illustration area: Matthieu Bessudo aka. Mcbess. So, we tried to make some questions funnier to him, less formal than usual! So our conversation could be way more spontaneous as normal interviews, hopefully you guys will enjoyed it.
You can see more of this beautiful madness created by this genius artist at his Website.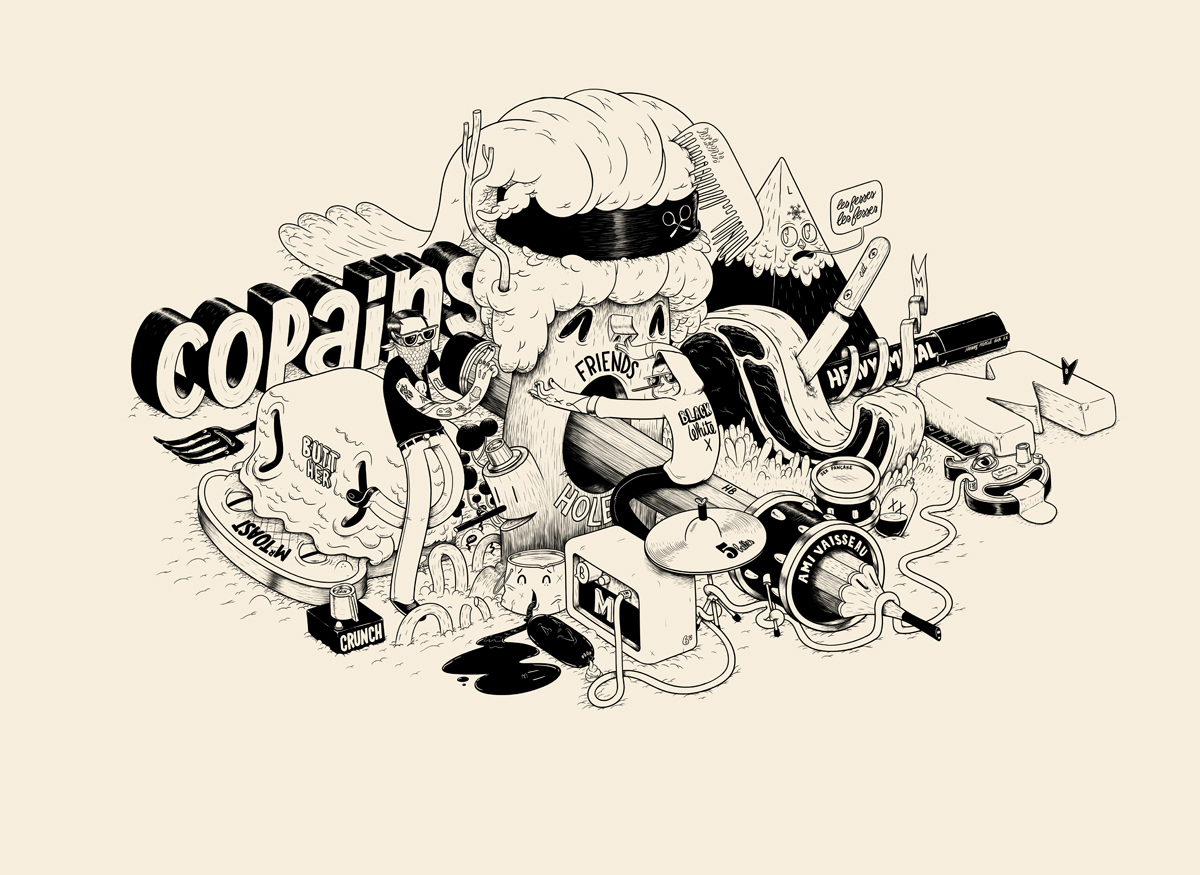 1) In the name of the Abduzeedo Team, I would like to thank you for accept taking part on this interview, it's a great pleasure for us. Let's start by asking you when all this madness started? It was when you're a kid with boxes of crayons?
Well I guess I've always been drawing but really it started in college, it's like I've been drawing like a zombie for 19 years and then I understood what I actually could do with it. I was surrounded by people with taste and idea and it became a new way of saying things, violent things, unspeakable things, quickly became addicted to that form of expression. Music as always been taking a bigger place than drawings so I never really took the time to see the potential, it's thanks to my friends that I've been able to see what could be fun in doing images.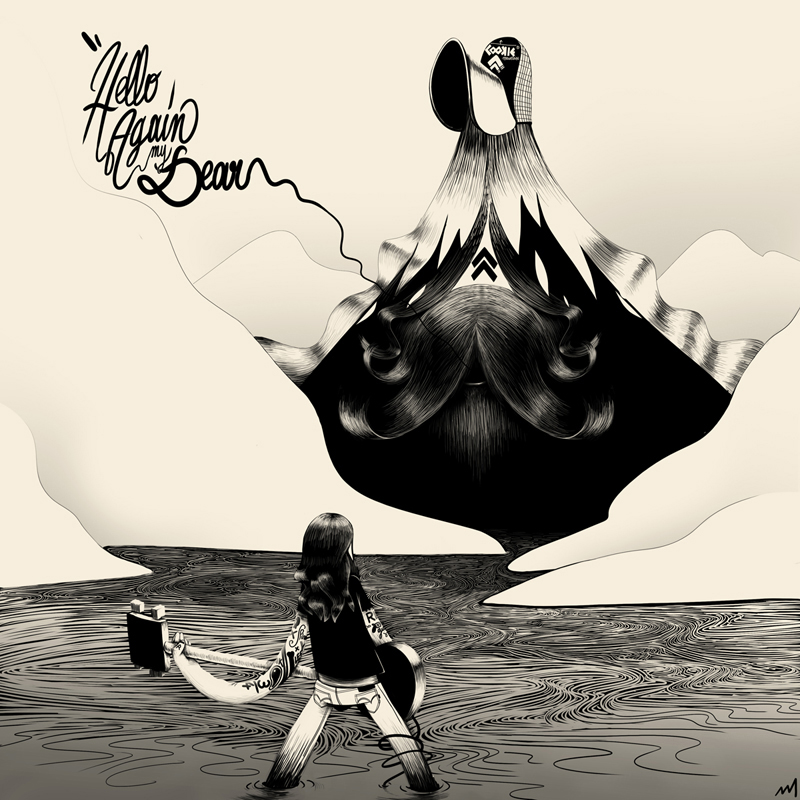 2) Tell us about some guys you admire and why then.
Well I really like people with no bullshit, like louis CK, ricky gervais, josh hommes, it's harder to find people like that in the "image" field because people think they're all artists and keep raving about their concept. Obviously not everyone is like this and it's why I love people like Chris Ware, Dave Cooper, their work speak for them and it's say: "amazing"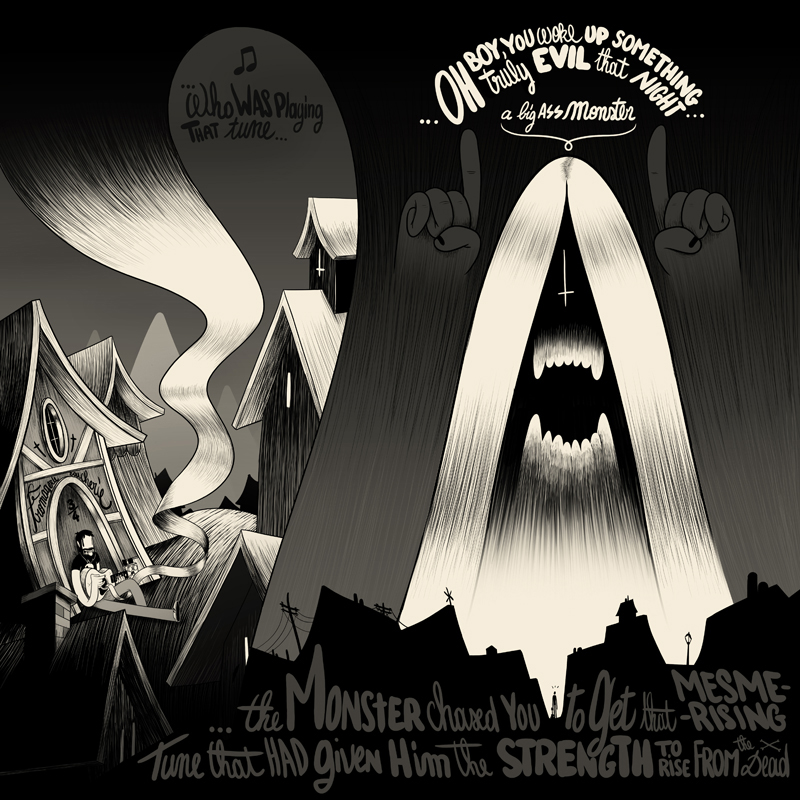 3) I already tried to label your style several times as "50's revival cartoon with spice" or other bizarre genres, but it's unique and hard to describe. When you developed this style and how could you describe it?
Well It's a mixture of things, I didn't really think about it when I started it kind of came out like that . When I was a kid I was a fan of 80's cartoons like ninja turtle and ghost busters and my dad would watch a lot of merry melodies and betty boop, that's a mixture that always stuck with me . When I started to play with curves and colors this just became a natural thing, going back to what I knew best. I'm not sure how to label it, old school shit with newer shit, not that I don't want to be labeled I just see them as drawings.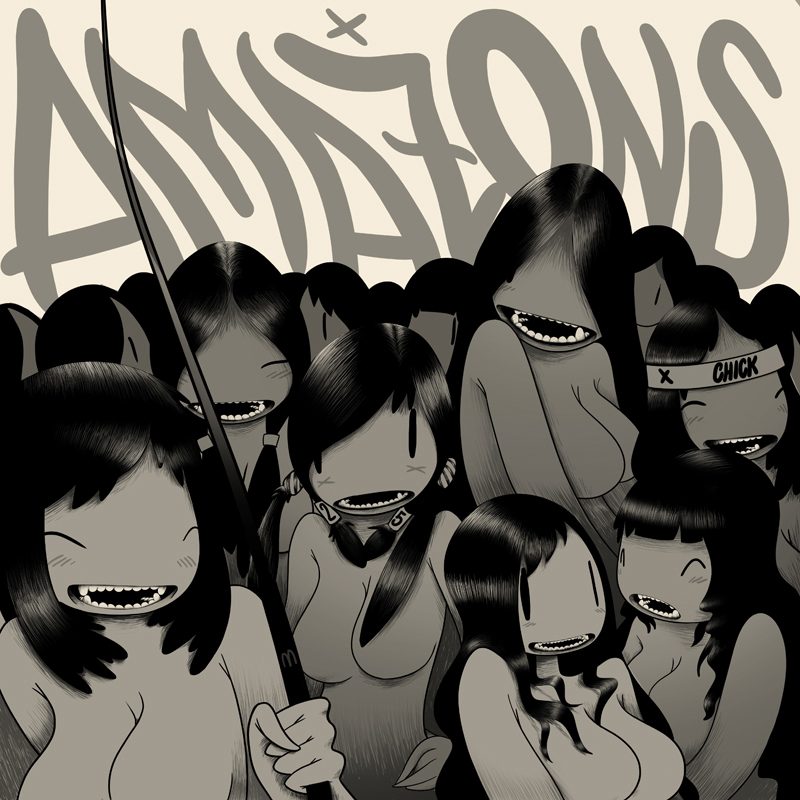 4) You're already tired of answering this, but why only black and white colors?
I am tired of that answer indeed, I'm colorblind, can't see color so I always though that what I drew was purple and yellow. The real reason is that I was very poor when I started drawing and I never was able to afford colors.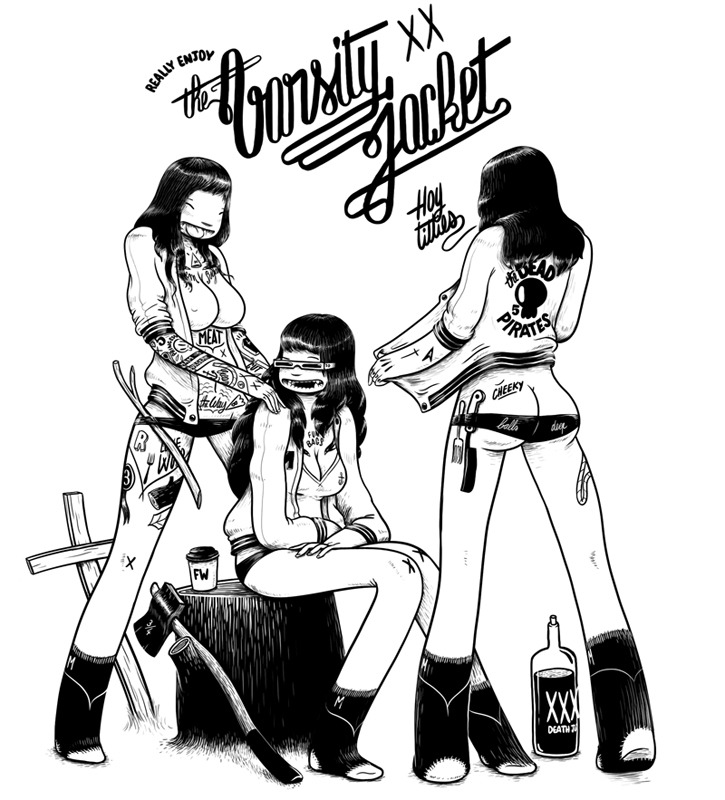 5) So, how's Mcbess daily routine?
Coffee and croissant in the morning, I choose a good series to watch all day, then I draw . I surf the inter-web multimedia for in depth references or stories about things I like, then I look up a good place to have lunch. After lunch there's my nap, for like 3 hours then I go to the pub to get smashed. When I'm really drunk I try to draw some more but it's usually useless. I'd say that's an average kind of day for me .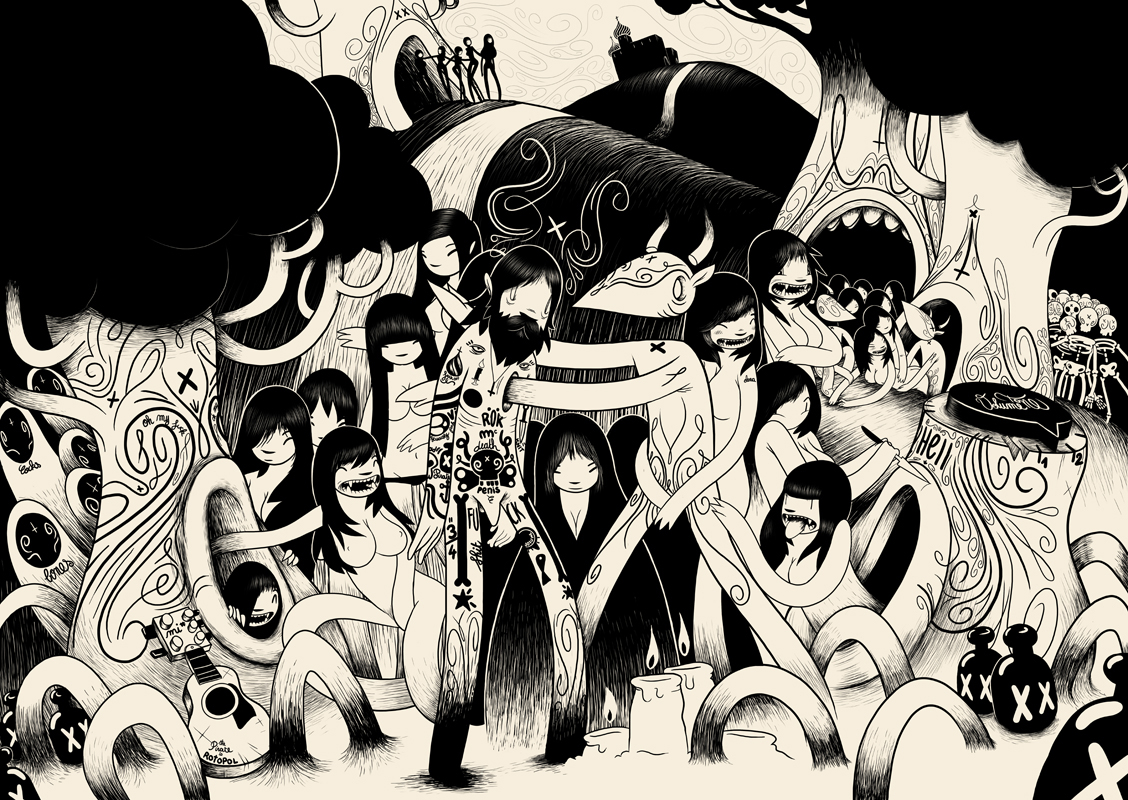 6) You're already a successful artist, tell us what were you're best moment and what was the worst moment in your career till now .
There's never really been a worst moment, working for a commercial project is usually the type of things that I don't enjoy but it also give me a reason to moan and I love that, bitching about the work and people . Best moment might during opening of shows, when you get to meet people and it's the achievement of a long period of work, it's hard to choose one, they've all been special .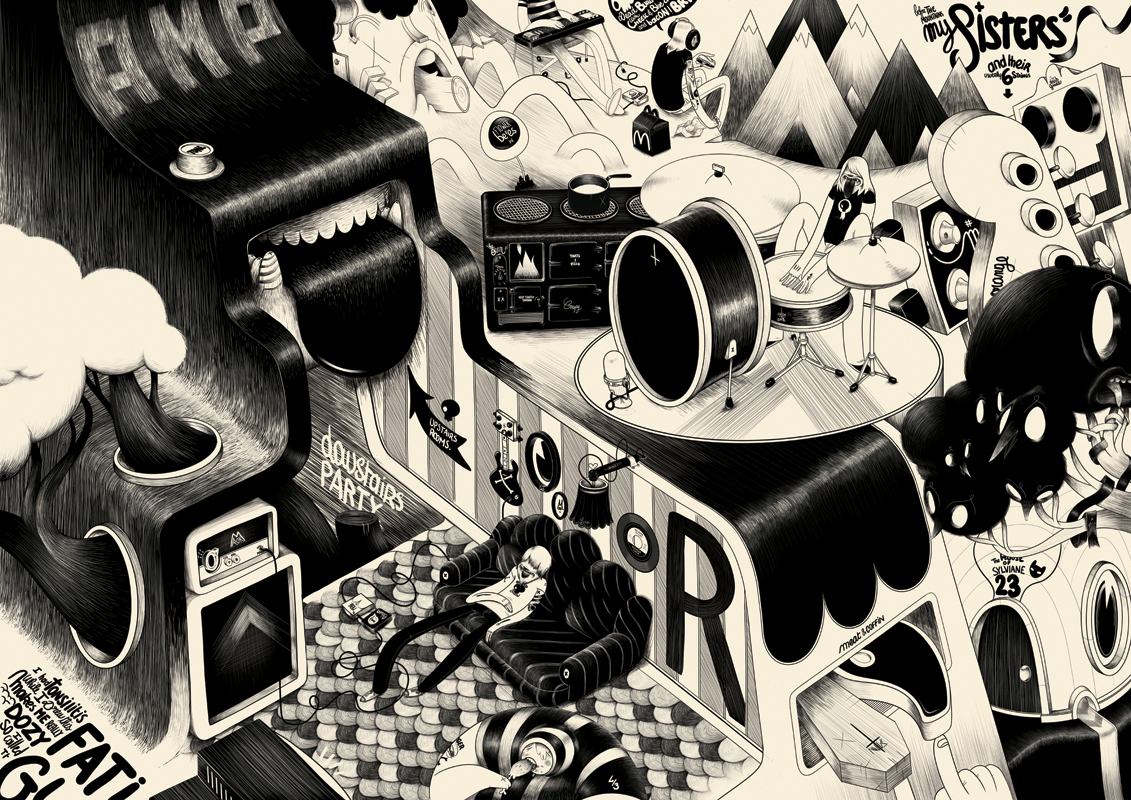 7) What's the best media you've worked till now and why?
Well I'm a bit of a geek so I love working on the computer but more and more I try to stir away from it and use different kind of pens on paper, I really like that. Computer result is always very smooth and I love that, paper got more texture and it's more real and risky so I love it too, I don't want to choose .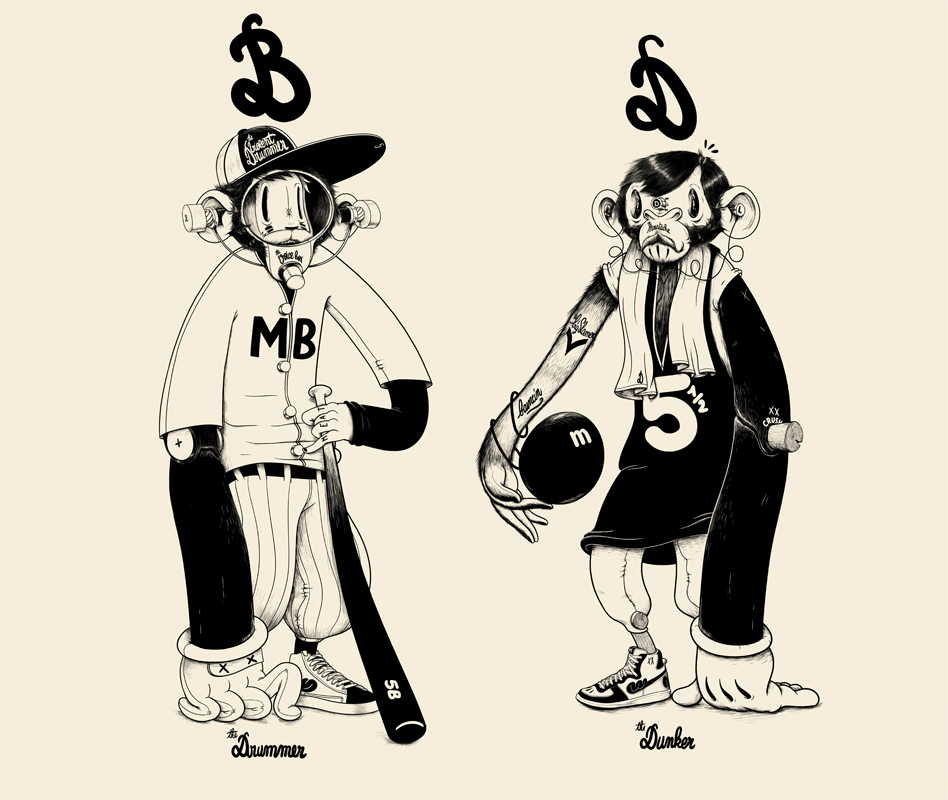 8) Give us five sites you love.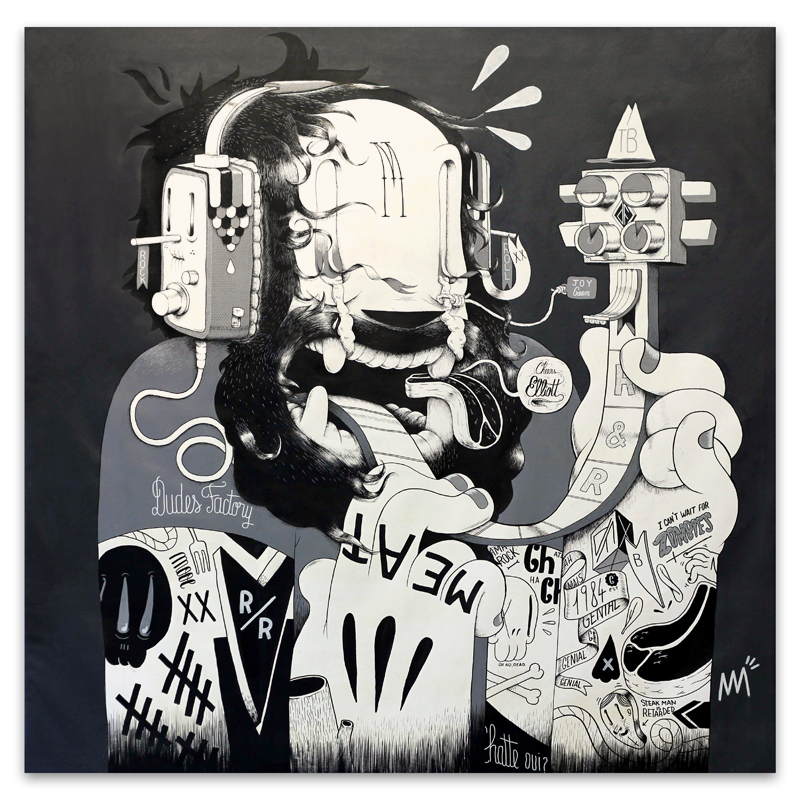 9) Tell us your top 5 lessons you've learned to become a badass illustrator.
1. Do not care about what people say
2. Listen to what people say then immediately forget
3. Do not draw about things you don't know about
4. Do not always try to do everything perfect, it's usually makes it impossible to finish anything
5. Be proud about you work but not too much because it's annoying.
10) Thanks for your time and attention, please leave a final message for every kid that's starting out as a artist.
Well I hope you'll get to do or be whatever you want, as soon as you're happy the work will follow and if you're depressed, well it usually is a good time for creation that might then lift you out of depression then your work might not be as good but you won't be depressed and if you get depressed because your work is not good well then it will be a good time to create something, it's a very funny spiral . Just don't get too cynical that kills everything .