Interview with Robert Proch
Fine art and urban art for years have been considered separated genres that could not be mixed in any way. But on the last 10 years we saw the rise of artists that could be both classified as fine artists and street artists as they work are the perfect mix of both. Robert Proch is one of those young artists, earning respect for his incredible ability of mixing styles in any surface and situation. Here's a interview we did with him, hope you enjoy it.
You can see more from Robert on the following links:
1) First of all I would like to thank you for doing this interview, it's an honor for us to present more about you to our readers. I would like to start asking you about when your interest for street and fine art started?
In very early years I have started to sacrifice my time for it more than other things. In the start I've been doodling as other kids. But always treated it as nice, and easy thing to do. Had a lot of fun in finding something in empty sheet of paper. It gives exactly the same fun today.
Street came along the way, when I was about 15. Just continued walking this line for next 12 years till now. Galleries appeared about 3-4 years ago.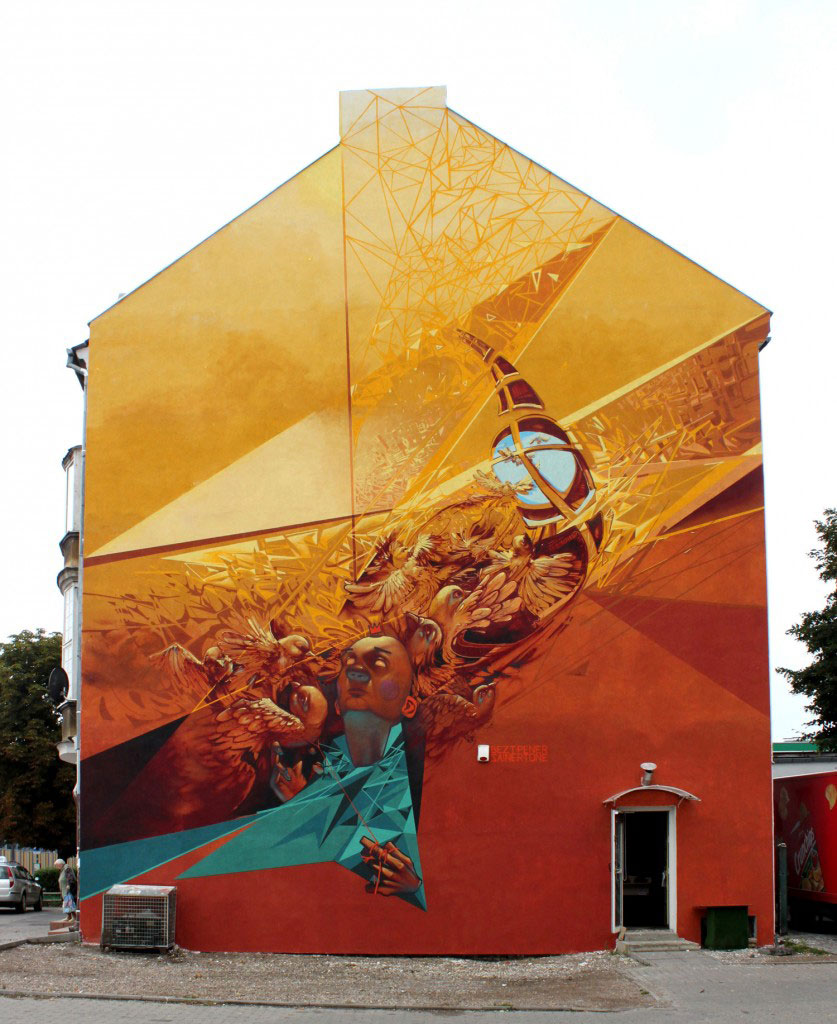 2) Which artists do you use as reference?
Mostly classics but it's not a rule. Francis Bacon, Claude Monet, Miles Davis, Sat One, William Turner, Caspar David Friedrich, Edward Hopper, Józef Brandt, Boards of Canada, Jerzy Duda- Gracz …it's all I can remind for now.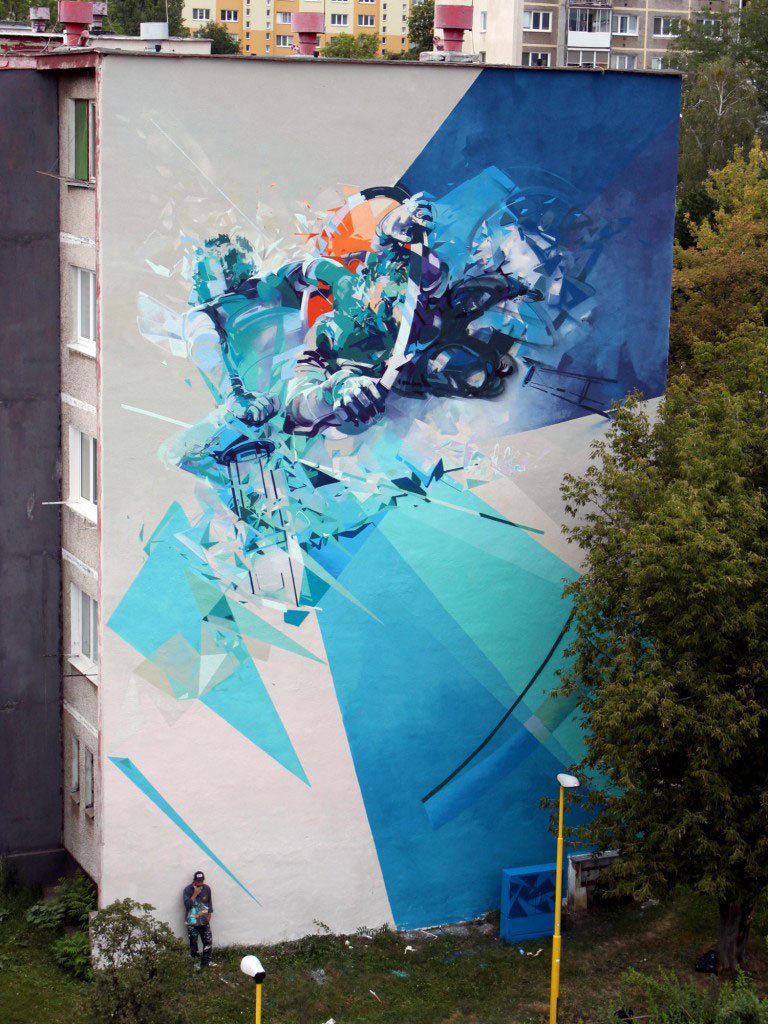 3) Your style is quite influenced by abstract art and realism. How did you develop this style and how would you describe it?
Realism is my natural choice as it comes to choices and motives of my paintings. Having a common background is important to remain readable in final impression. Metaphor, Symbol, Deconstruction, Metamorphosis, it all works well if the first step comes out from defined universe which is possible to identify with. Good painting should speak itself. No user guides;)
As it comes to abstract art, I'm taking small steps in this direction slowly. There are two reasons:
• If you paint realistic way on and on and on and on and on, there comes a moment, you start to reduce this reality to search more into what's behind the straight representation of each motive. Things like space, time, mood, tempo, rhythm, mood come to the forefront.
• Nowadays the cities-environment of my world start to look extremely plain and futuristic. Try to imagine the modern city without all the small details like benches, trah bins and so on.. It's a painting of a cubist! Hard to say if it's good or bad phenomenon.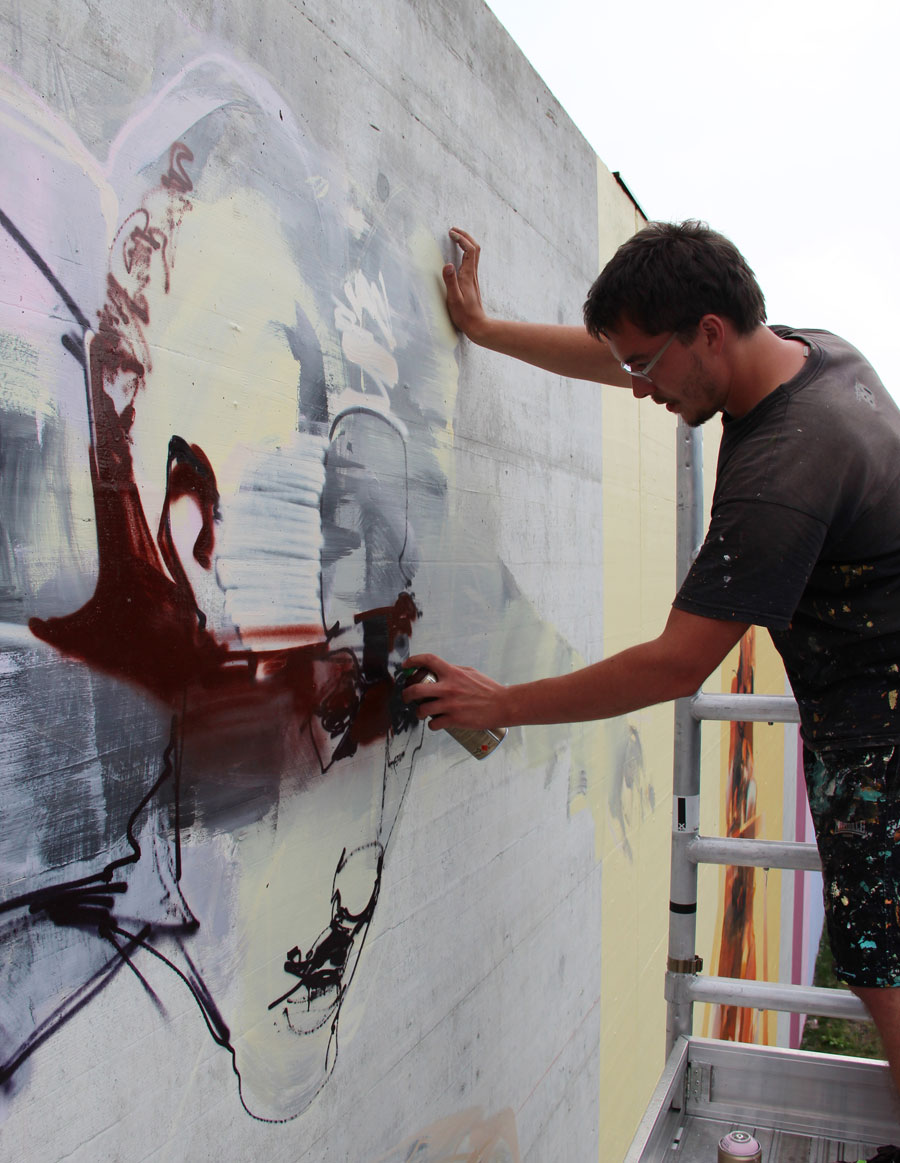 4) Describe us a bit about your creative process while creating a artwork
Well first of all I have to find the right impact to create new composition. I look for it around me. Lucky, it comes itself in some moment. Straight inspiration is very important to remain authentic as it comes to the energy and the message of concrete scene. Technically I'm 100% based on my experience and imagination: go trough 'searching' process on the surface of canvas.
I'm not using photography, many times I also avoid precise sketch for the painting. This makes painting process so interesting. You keep the major idea of finished canvas behind it and follow this path to reach the point when you decide 'that's it'. It took me almost 20 years to learn how to choose and operate with space and form of the objects. Right now I'm learning how to play with it for the final idea.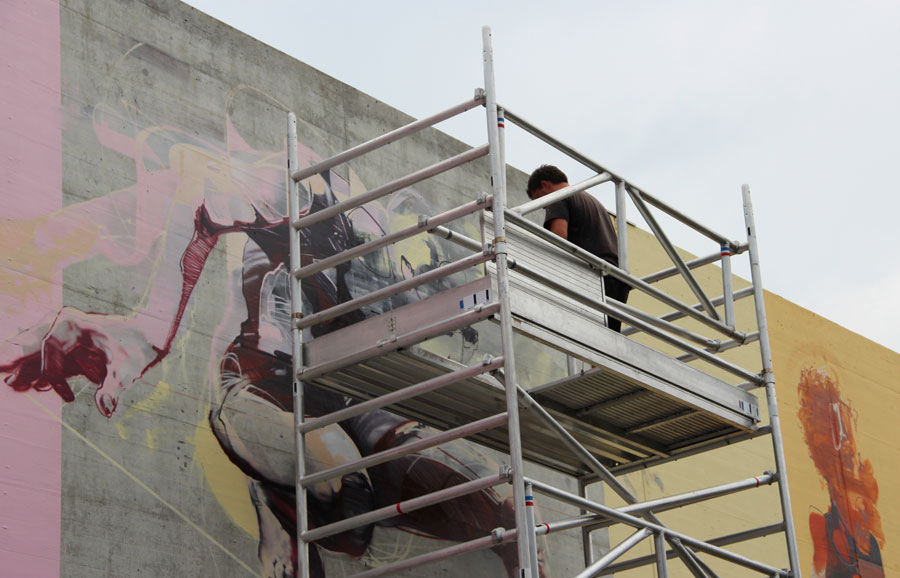 5) Nowadays the line between fine art, street art and graffiti is getting more and more blurred, graffiti is gettting more into galleries and fine art is getting more in the streets. tell us your opinion about this subject.
This is natural process and it will continue for sure. I don't see anything wrong about it. Street energy makes gallery spaces rebirth from stiff contemporary world. In reverse fine art goes out of white cubes to the people. What's to complain about? No matter how those barriers will blur, we all have to do our best to see good level on both sides. That's our thing.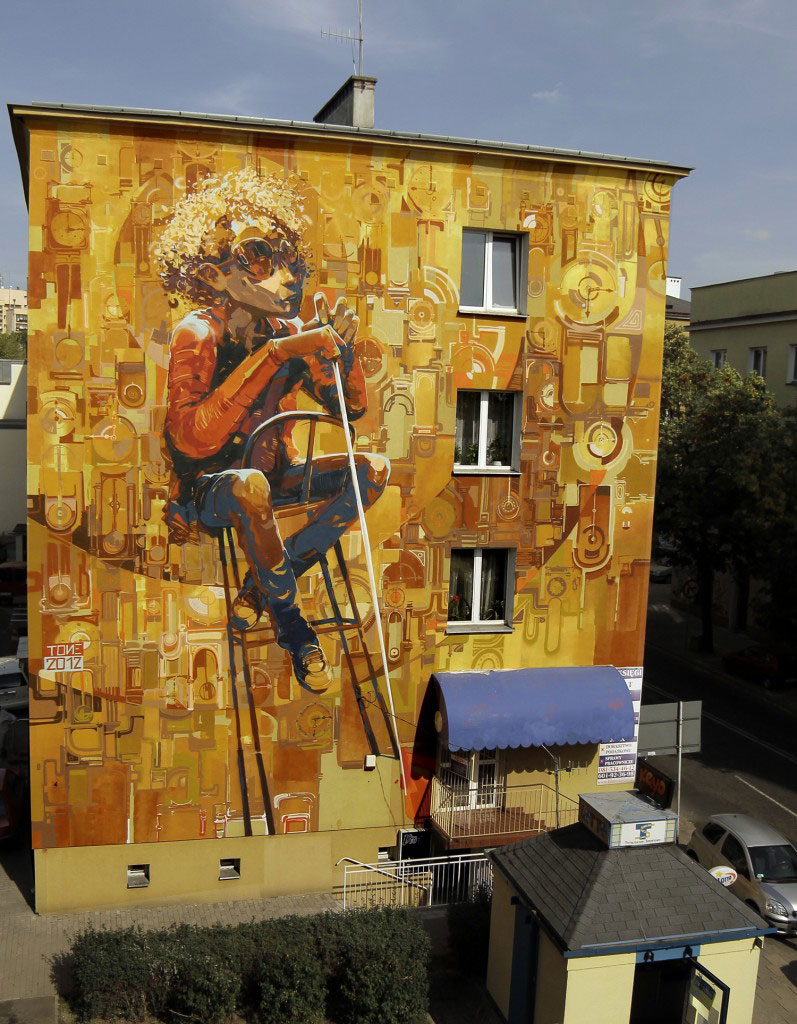 6) How do you describe your daily routine?
Work, work, work hehe. But seriously, I'm trying to keep regular rhythm of the day. Regular meals, taking care about my family, things around home, some mailing work. Usually I sacrifice around 8-10 hours to do my thing. My studio is at home, where I find the best energy to create.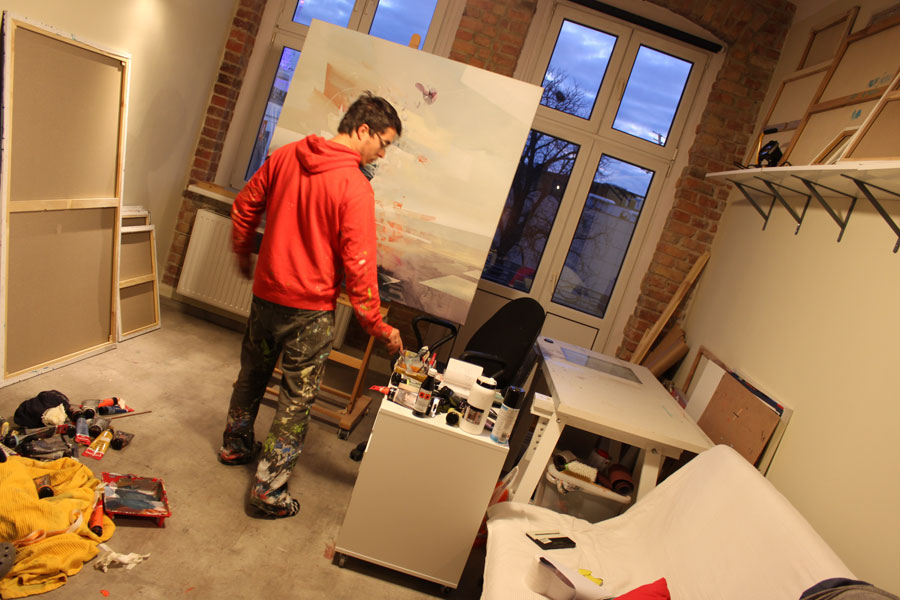 7) Being a multimedia artist, please tell us what's your favorite media to work with? Why?
Honestly right now I'm getting more and more distanced to animation medium. I was doing all these activities (studio painting, animation, outdoor painting) in parallel for about 6 years. But at some point I had to become more focused. There's no way to do good on every field and remain psychically healthy.
Naturally I made decision to step back and become focused on work in 'analog' way. Maybe because of simple and straight energy coming from the painting. No plugins, no software, no hard drives, no ctrl-Z. Secondary: on the canvas or a wall things happening really fast and you have to make decisions with the consequence that the painting bight be screwed up in any moment. I prefer this kind of unsecured play.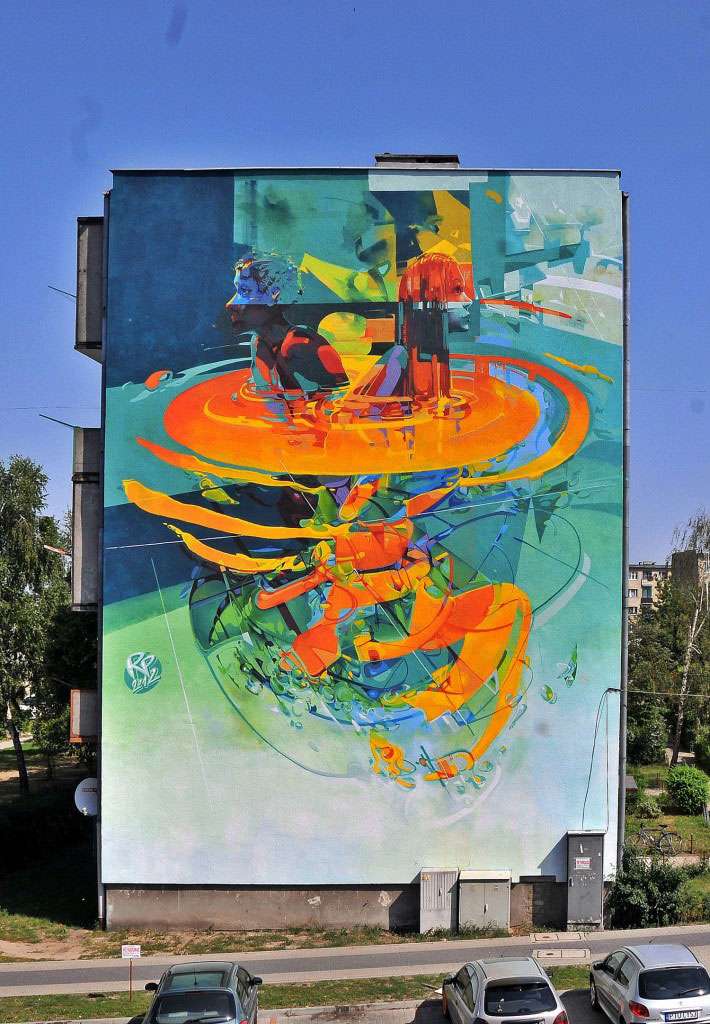 8) Tell us five lessons you believe are really important for every artist.
At this point I'd like to use some help. Charles Bukowski wrote an accurate poem about it.
True and universal: 'So you want to be a writer?'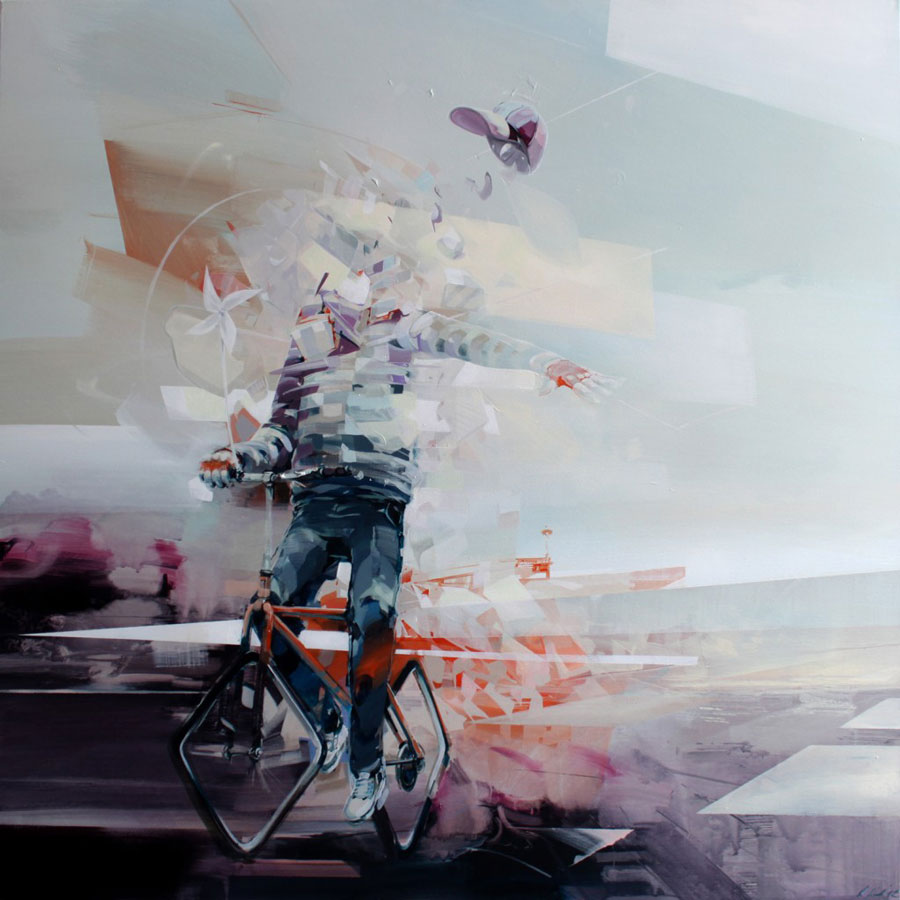 9) Tell us five websites that you like to visit.
I'm ignorant as it comes to researching the web. Mostly I visit the links someone recommends…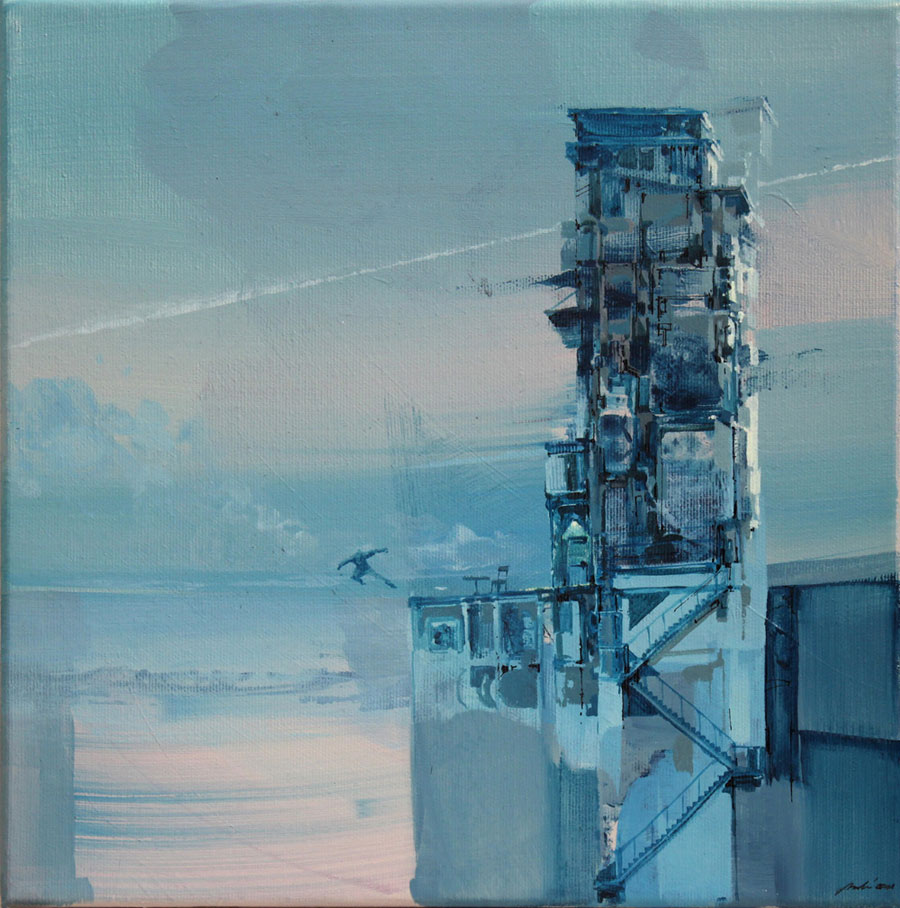 10) Thanks again for your time, please leave a final message for the ones who are starting out on this kind of business.
If you really love to do your thing, you'll never have to work!
Thanks!