Interview with Saturno AGS
Mixed media seems to be the future of the graphic area, even If you're a great traditional illustrator you should go learn some digital tools and vice versa. Saturno AGS is one of this prolific multimedia artists who can go from digital art to graffiti without too much effort. Today we're glad to receive this written interview with him, hope you guys enjoy it.
You can see more from Saturno AGS on the following links:
1) First of all I would like to thank you for doing this interview, it's an honor for us to present more about you to our readers. I would like to start asking you about when your interest for graffiti and illustration?
Firstly thank you for the opportunity to spread a little bit of my work.
As a child I was always a bad student and what I wanted to do and be was an artist. Always caught my attention the murals and graffiti I saw on the street. It was at high school when I started buying paint cans with the little pocket money that my parents could give me. For me it was the perfect occasion to give free rein to play to my artistic concerns. I always liked doing illustration,since I saw the first videogames covers and VHS films covers, it is a world that I love and being able to express things in a creative way, my point of view and add my personal touch is a challenge and something realy fascinating for me.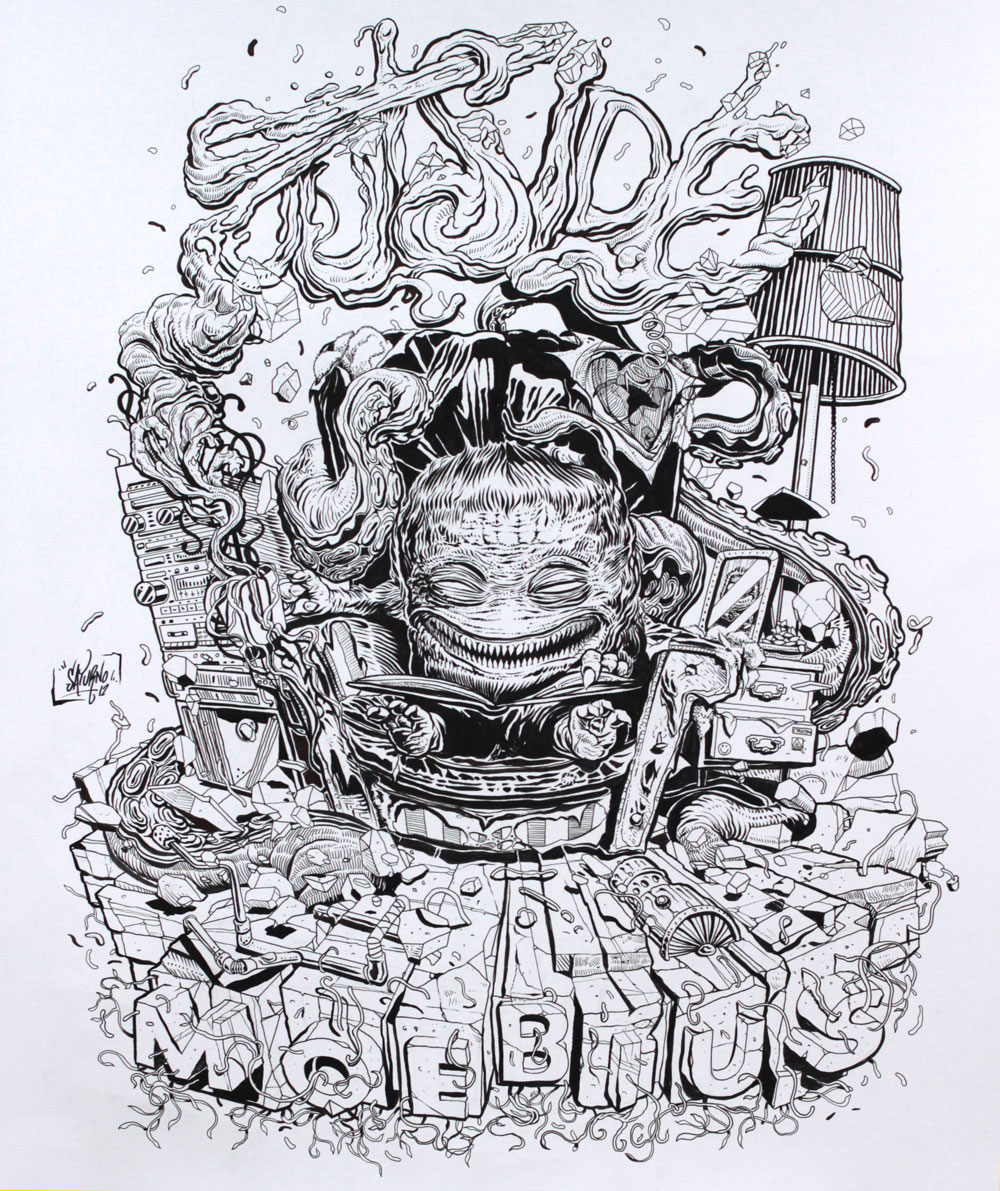 2) Which artists do you use as reference?
When I started to paint graffiti the people that I used to admire are quite different from the interests that I have nowadays, but there´s one in particular that I always liked a lot and keeps on surprising me when he paints graffiti and as well as doing other kind of art or illustration: Ata Bozaci (TOAST One ). On the other hand there are some others that have marked my carrier in one way or another: Frank Frazzeta, Jim Murray, Simon Bisley, Adam Hughes, Alex Trochut, Stan Winston, Chiodo Brothers ... But it is impossible to just say a few names, as there are many more!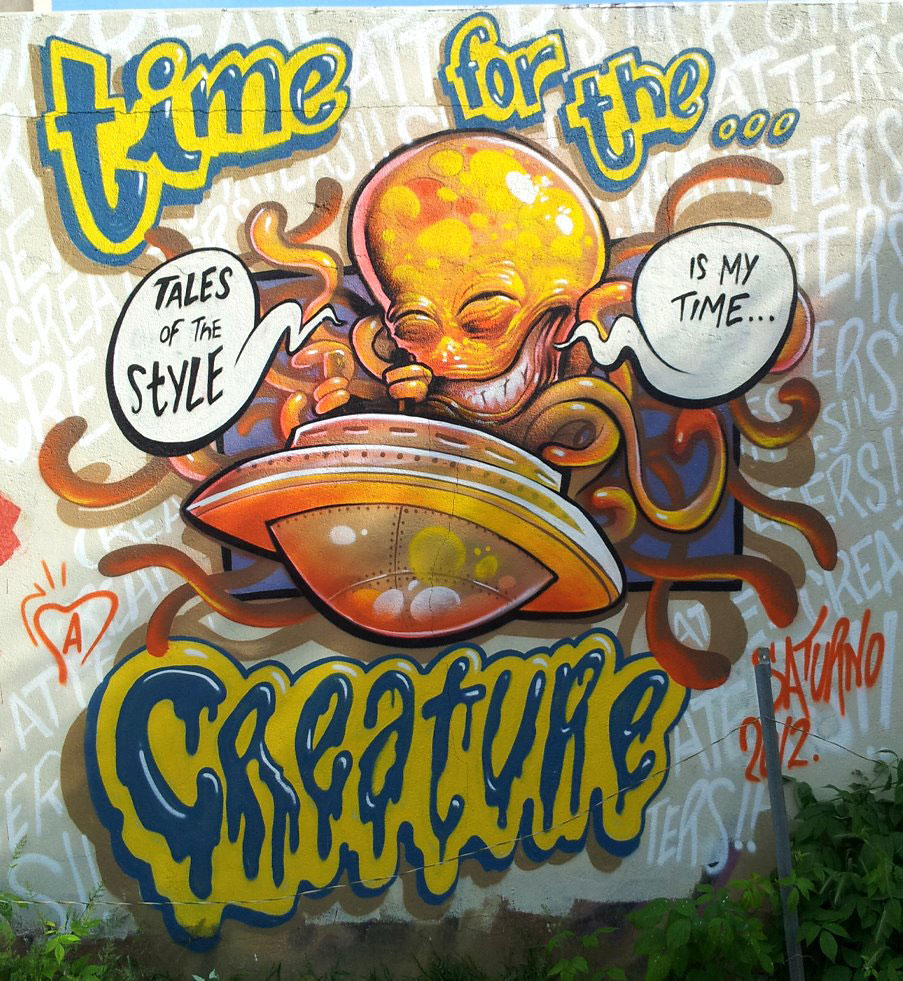 3) Your style is quite influenced by character design and realism. How did you develop this style and how would you describe it?
My style comes from science fiction movies of the 80s and 90s and arcade games machines. When I was little, I lived on the second floor of a bar that my parents ran. The pub was placed between two video stores.
The treatment they had with me was specially nice because I was the owner´s son of the pub and we were neighbours, so I could spend hours and hours looking at the film covers and posters in those two stores. Down in the same street, there was another costumer of my parent´s pub patrons were running one of the biggest arcade game store I've ever seen. On Saturday mornings the owner used to come for breakfast and then I used to go with him to his shop where he gave me 20 free credits for the machine I chose, always the same: SPACE INVADERS ... hehe. I could barely reach the controls and I had to use a chair.
So I would say my style is dynamic and tells its meanings directly through each drawing, I consider myself more an illustrator than an artist who wants to say something using hidden meanings for not being so obvious...sometimes my illustrations are aggressive and other more naughty, but always it comes from those memories from my childhood.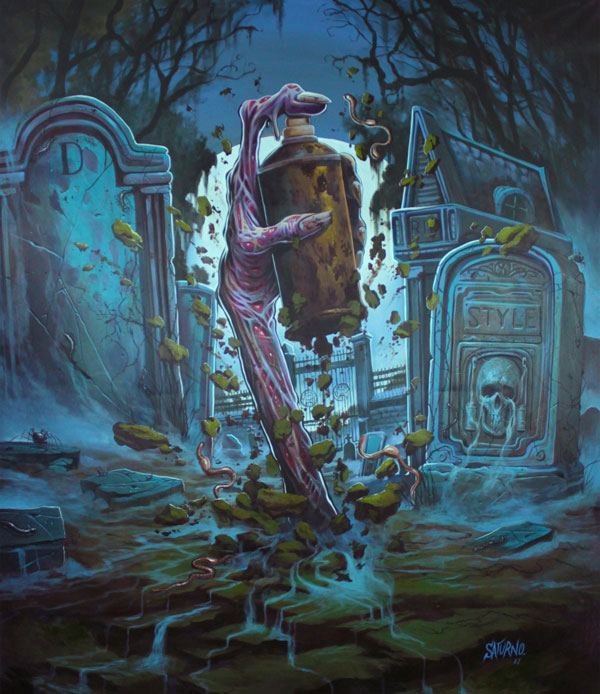 4) Describe us a bit about your creative process while creating a piece.
I start thinking about the main idea, then I see if I can add or remove items to make it dynamic in regards of composition or form. Sometimes it goes on the fly, but sometimes it comes to something more elaborate that needs to be preparing some sketches and color tests before the final design. I think that when the work of an artist is spontaneous is like the acoustic guitar of a musician, an instrument that you can play anywhere without guidelines, and that is in those moments when you really see the depth of the artist when it comes to express, the resources gained in other jobs and knowledge of how to mix the different techniques and media, are visible.
I believe that an artist has to be like fighter expert in many different kind of martial arts (but always faithful for himself), to know how to handle different tasks when creating, knowledge is important, learning is important but what is difficult is to apply this knowledge at the certain time needed but retaining the personal touch.

5) As every artist, you've gone thru bad and good moments on your career, please share with us one of your turning point moments.
I would not know specifically which points have changed my career, I could say that the daily effort makes you grow as an artist and gradually stand out from the rest. If I have to talk about my own career I can say it has not been easy as I always had to combine my artistic side with work with no connection to art for being able to survive. And continues to be difficult and in some cases disheartening, but as I said, it is a journey where you learn and constantly evolve if you work hard to finally get your own place sooner or later.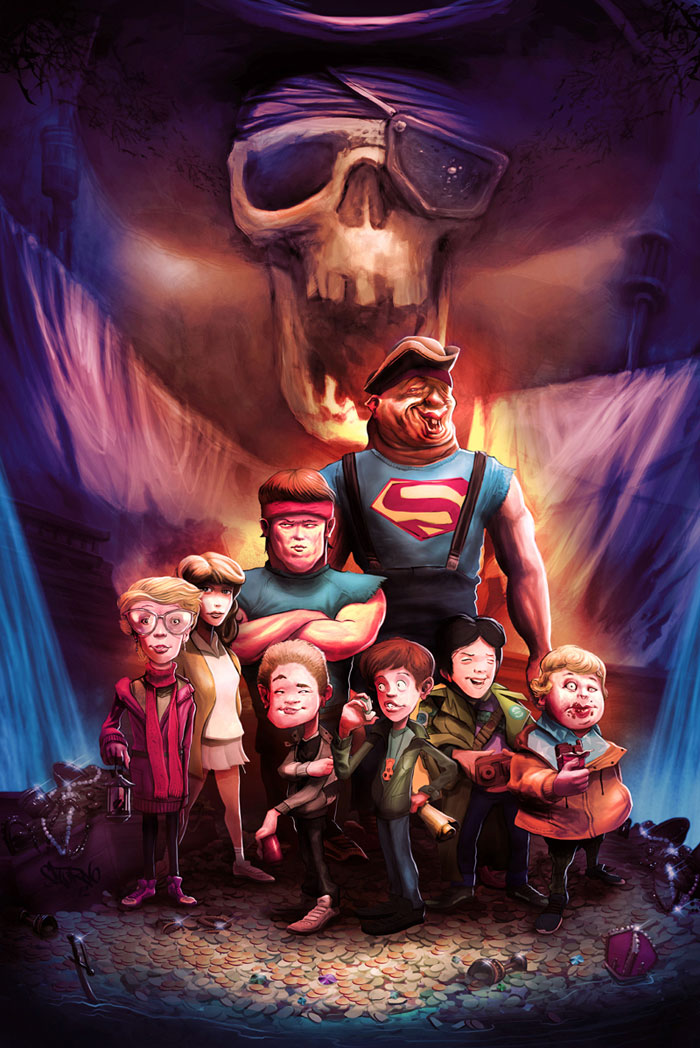 6) How do you describe your daily routine? Do you have any hobbies?
I try to complete all the weekly targets, being on time with customers and dead lines and fulfill my own goals. One of my hobbies is making music (musical production) but lately I haven´t done much and in the little free time I can make I go out to paint, usually with other friends. I also love spending time with my 4 cats :)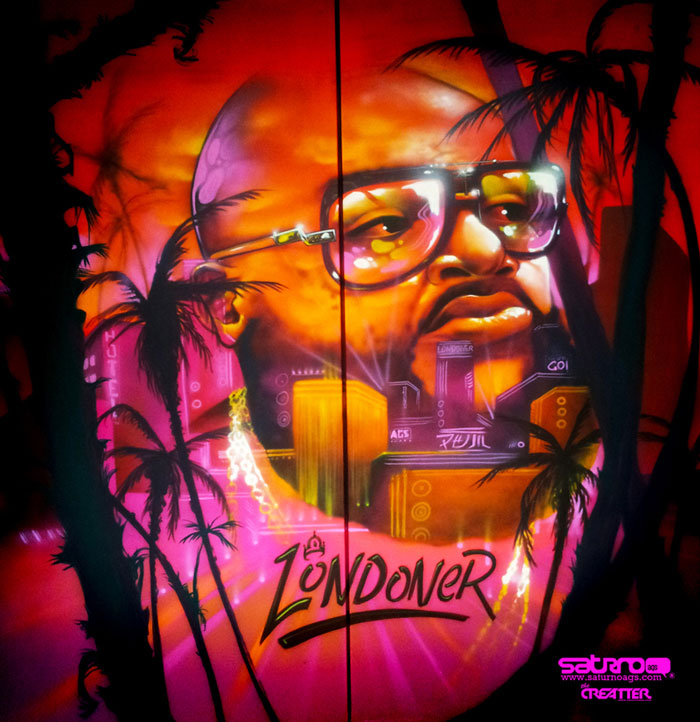 7) We've seen a boom on street art and graffiti on the last 5 years, tells us your opinion about it.
True, more and more people are interested in this medium, thanks to the internet people can see everything that happens in real time, and not like before it was something taboo and only a minority had the chace to practice it.
In addition to very talented people who set the bar ever higher and the variety of styles is wide. I like it to be that way, so it means that many interesting things are to come.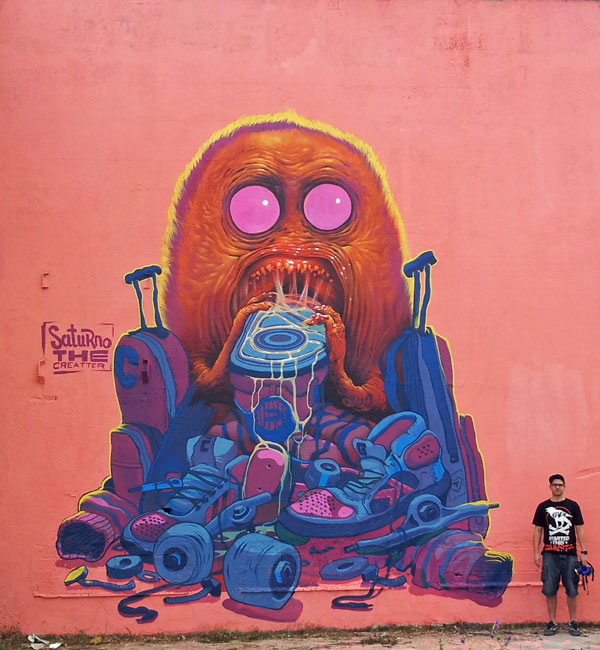 8) Tell us five lessons you believe are really important for every artist.
Be true to your work and what you are, do not fall into clichés and fads.
Amaze, try to improve yourself in every job no matter how small and don´t settle for little.
Nothing is for free so work hard and a lot.
Think before you act, take your time, the result will talk for you.
Evolves.
9) Tell us five websites that you like to visit
https://www.facebook.com/superani.jg/
http://www.flickr.com/photos/rabodiga/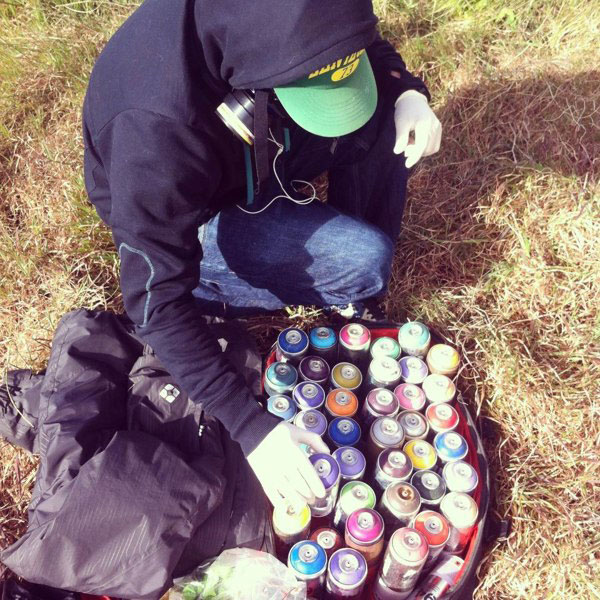 10) Thanks again for your time, please leave a final message for the ones who are starting out on this kind of business.
Try to always be happy doing what you love and work hard and hopeful. Good things are achieved with effort, nobody said it was easy ;)