Interview with Short
Davy Le Chevance aka. Short is a illustrator / graphic designer from Saint-Brieuc, France well known for his interesting and precisely crafted typography and characters. Today we're glad to receive this written interview with him, hope you guys enjoy it.
You can see more from Short on the following links:
1) First of all I would like to thank you for doing this interview, it's an honor for us to present more about you to our readers. I would like to start asking you about when your interest for illustration and typography?
Thank you to you. I love the drawing / illustration forever. I started drawing at school and I never stopped. My interest in typography came later when I discovered the graffiti and also when I started studying graphic design.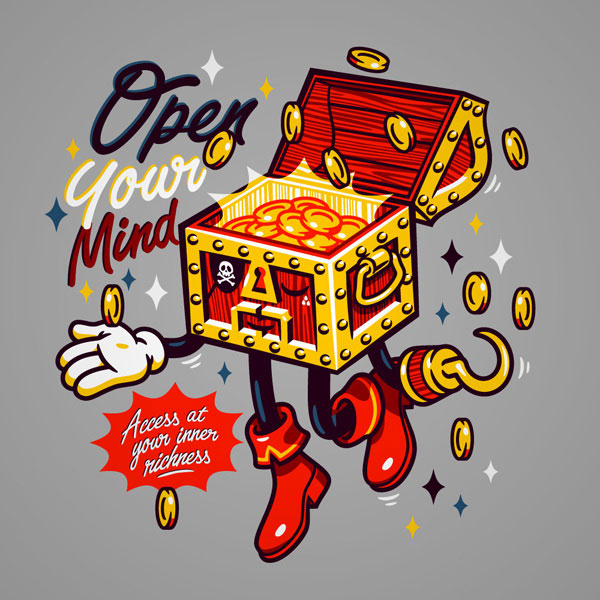 2) Which artists do you use as reference?
I like many styles and very different artists whether in comics, graphic design, graffiti. it would not be there instead of all the quote.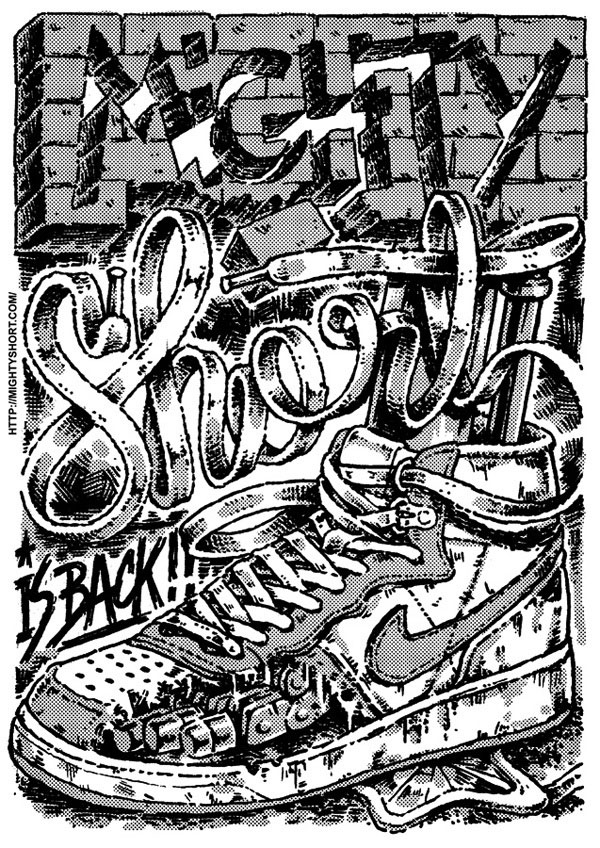 3) Your style is quite influenced by skateboard graphics and poster art. How did you develop this style and how would you describe it?
I will not describe, I do not feel I have a "style". I just tried to make strongs pictures.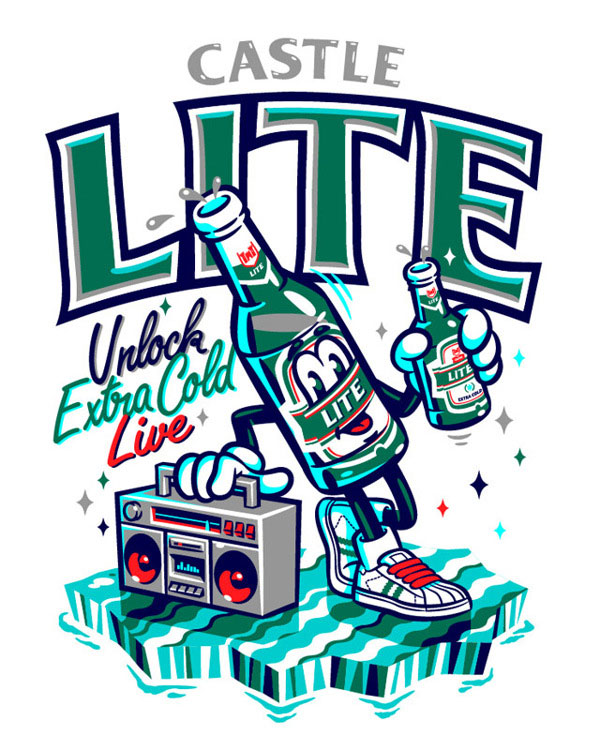 4) Describe us a bit about your creative process while creating a piece.
The method is always the same, it consists of four steps.
1- Layouts sketches: I quickly drew several small layouts sketches from the idea or brief that I, the goal is to find the best composition. This is a very important step if you don't have in a good composition it is useless to go further.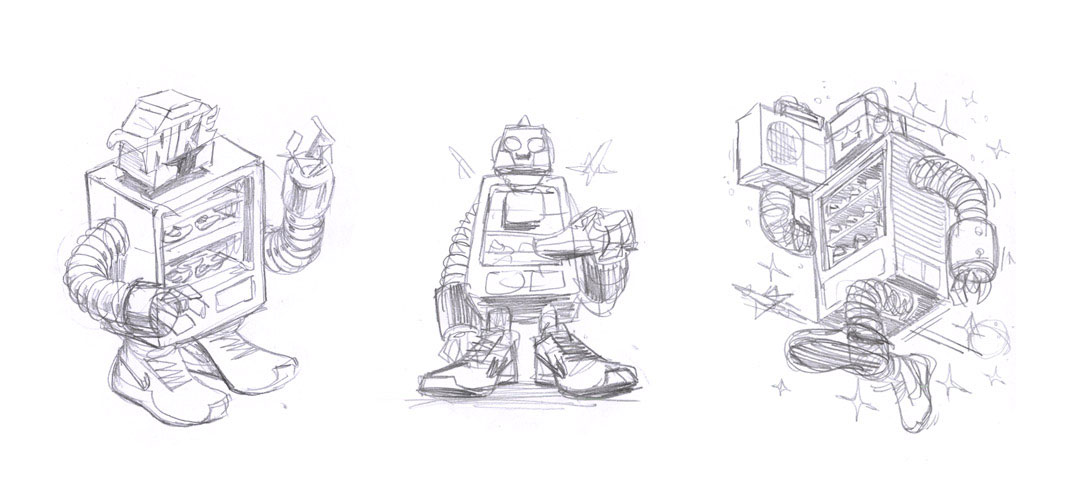 2- sketches / Drawing: always with paper and pencil I add details to the layout sketches that I choose.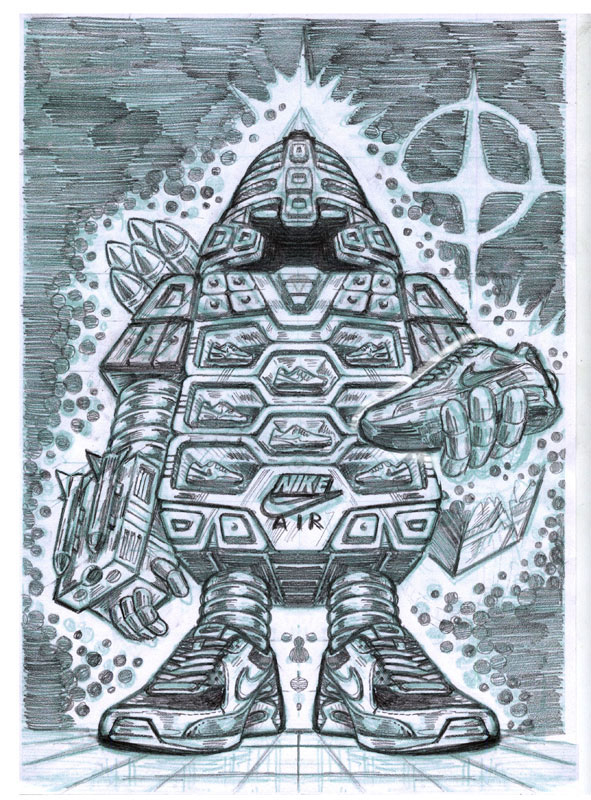 3- Inking / Vectors: I scan my drawing and I redessinne in Illustrator or parfais I inking a hand with a brush.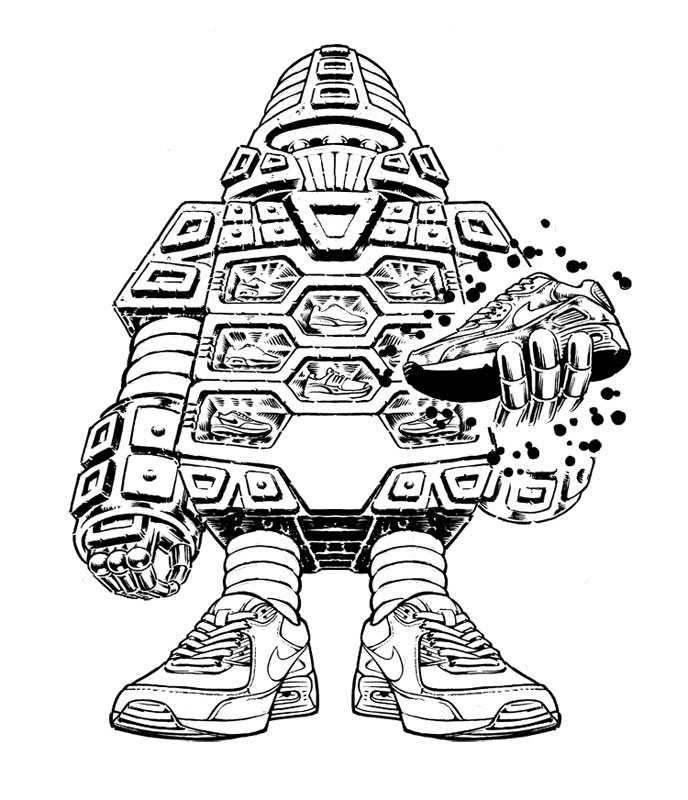 4- Color: I put the color most often with the computer.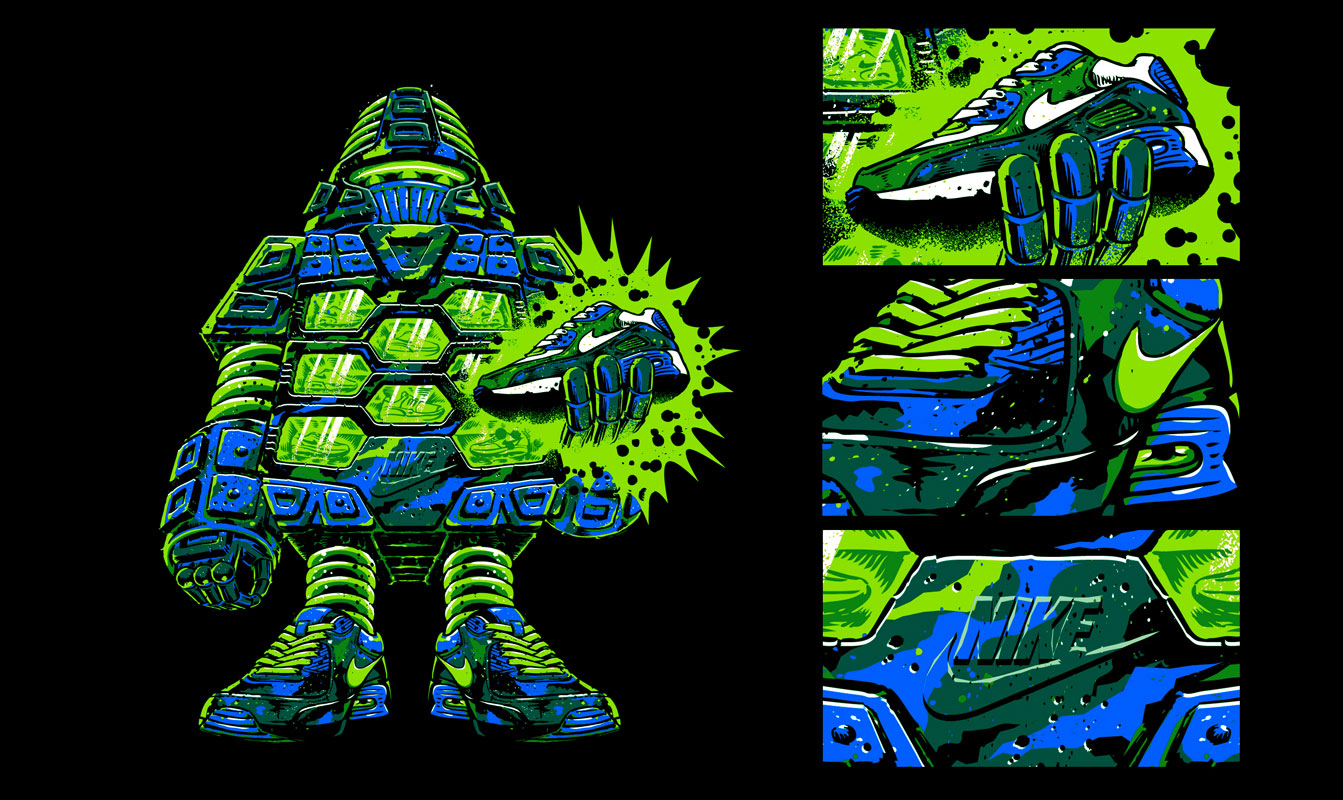 5) What's the best thing about working with illustration and what is the worst?
The best thing: be proud of the work that is done to.
The worst: Don't like a piece that I done.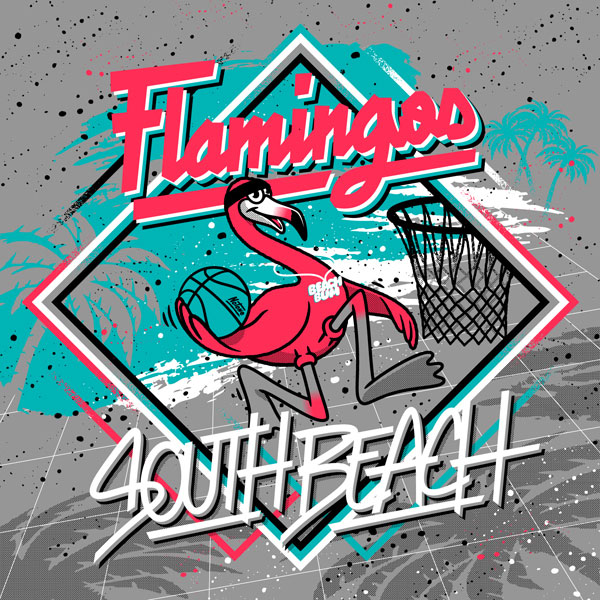 6) How do you describe your daily routine? Do you have any hobbies?
I work an big part of the day and chill the rest. I play basketball weekly.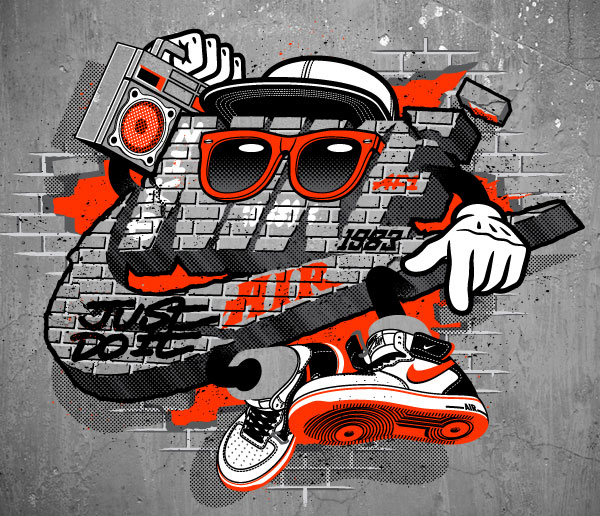 7) What is your favorite media so far?
The textile.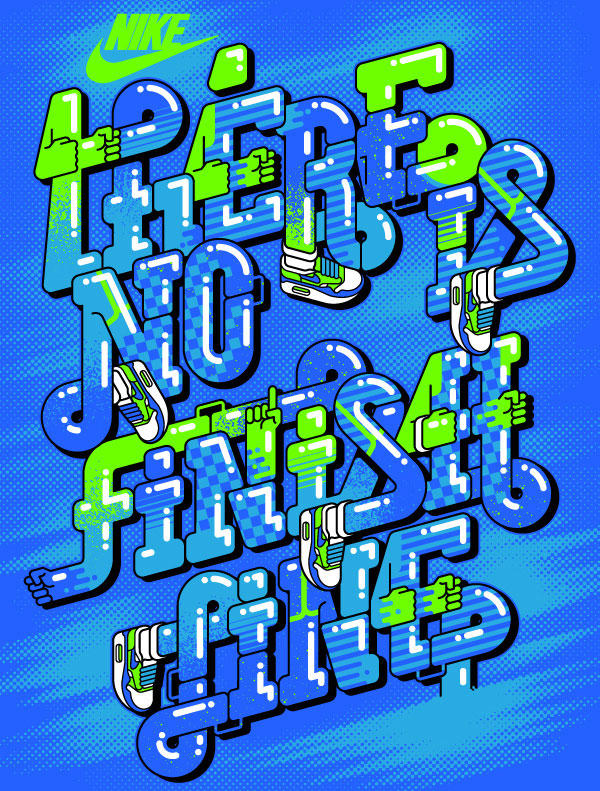 8) Tell us five lessons you believe are really important for every illustrator.
Work
Work
Work
Work
and Work again.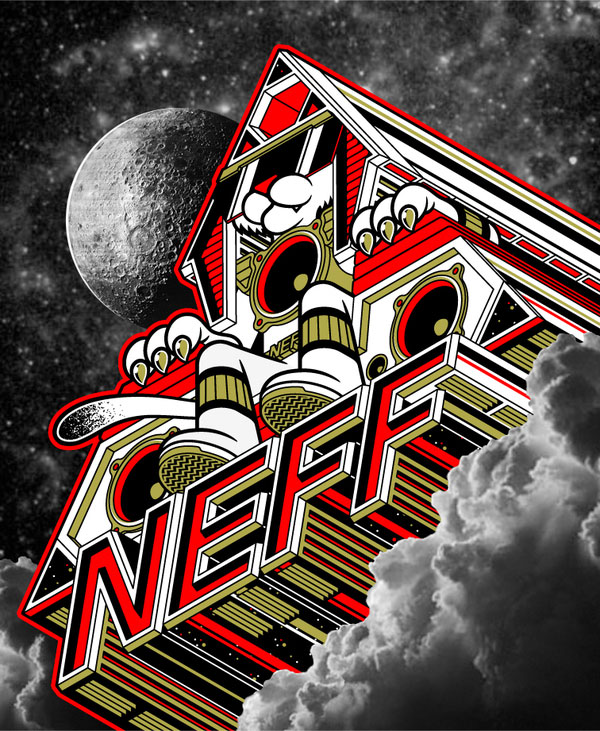 9) Tell us five websites that you like to visit.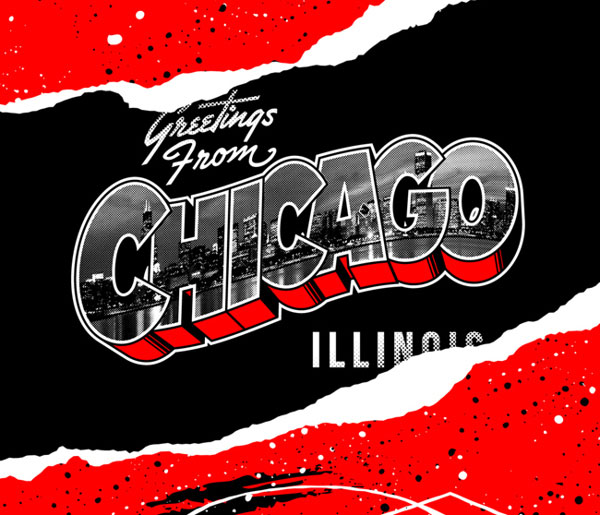 10) Thanks again for your time, please leave a final message for the ones who are starting out on this kind of business.
Just believe in yourself!