A little conversation with Tyler Stout
You probably already stumbled with the amazing movie posters of Tyler Stout, If not you should see what this guy is capable. Today we had the opportunity to have a little conversation with this illustrator. So please take a sit and enjoy the interview, hope you guys get some good tips and insights from this.
You can see more from Tyler at his Official Website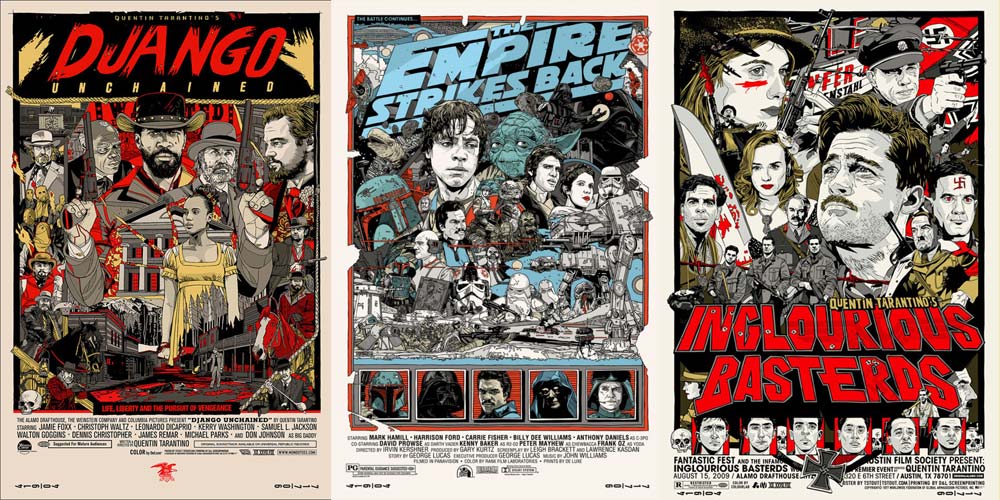 Some movie posters designed by Tyler.
1) First of all I would like to thank you for doing this interview, it's an honor for us to present more about you to our readers. I would like to start asking about how was the beginning of your career? Please show us one of your early artworks.
I started off doing 11x17 black and white flyers for some local music venues in seattle and portland, oregon. it kept going from there.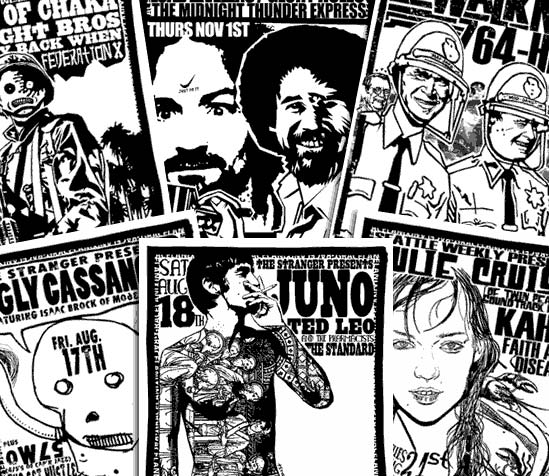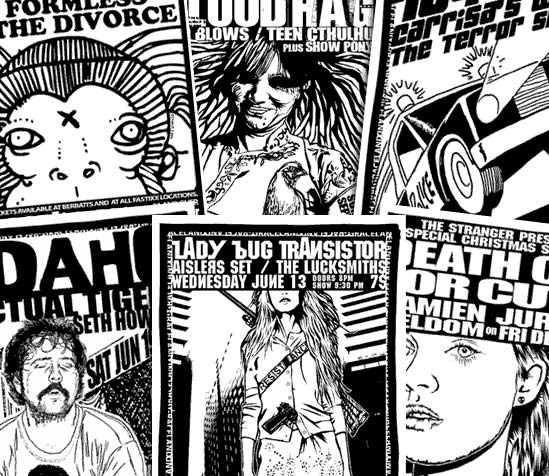 2) Please share a picture of your workplace and tells us more about your daily routine.
I get up, say hello to my family, walk out to my studio (which used to be a garage), do some work, watch some movies, return some emails. at dinnertime my kids come get me and tell me its time to eat, I go back inside and eat dinner with them, hang out with family, then go to bed.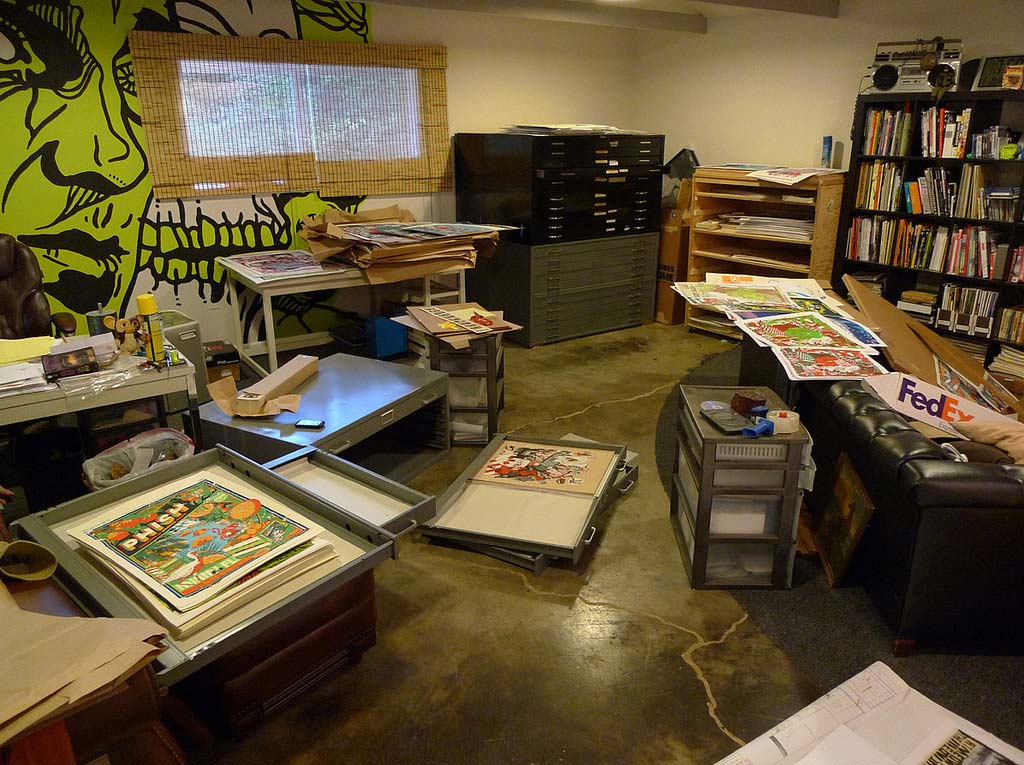 3) Beside your daily work, do you have any hobbies? Please share it with us.
I'm not sure I really have any hobbies. I do things with my kids. I read books, comic books and regular books. I play video games.
4) What you think are the next steps for you as a professional and as a person? And how do you see your creative area on the next 5 years?
I don't have a long term plan really, I just do one job after the next, as they come up. hopefully in five years I'll still be making a decent living doing what i do, still able to provide for my family, and be in good health.
5) Please share five golden lessons you learned to this point.
- Don't put work in front of real life moments.
- Don't put work in front of taking care of your actual real life physical body
- Don't put money in front of making work you're proud of
- Don't be afraid to turn down jobs you're not sure of
- Don't sweat the critics, do work you believe in and it'll work out.
6)What's the best thing about working on your business and what is the worst? Why?
I like having my own schedule and being my own boss. unfortunately I am terrible at keeping a reasonable schedule and I am not a good boss.
7) Do you have any heroes? What make them your heroes?
My grandparents. they loved me unconditionally and kept me from being a complete psychopath.
8) Tell us in one picture how you're feeling about your life right now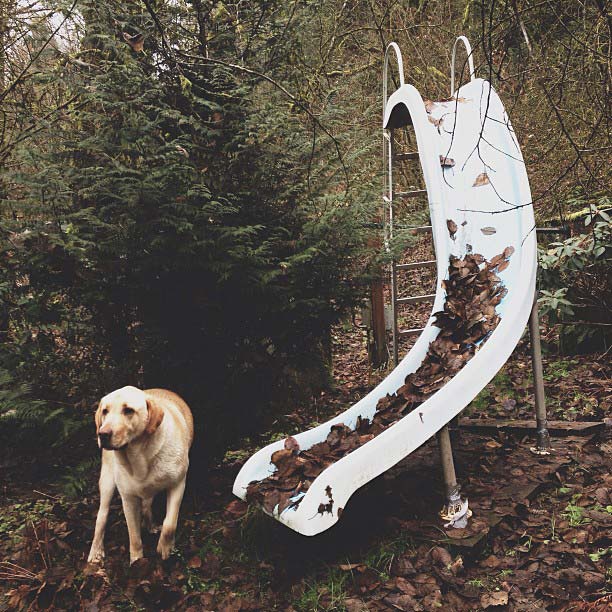 9) Now for some quick and short answers:
- A Food: Sugar
- A Animal: Bugs, bunnies
- A Color: Black on black
- A Tool: Maynard James Keenan
- A Person: Louisa May Alcott
- A Place: Brush Prairie, WA
- A Song: Good Old Days - Weird Al
- A Movie: Deep Rising
- A Book: Gremlins by George Gipe
- A Quote: "Not a woman?" - Llug
10) Thanks again for your time, please leave a final message for the ones who are starting out on this kind of business, tell us something we should expect.
Let's see....my final message for the ones who are starting out on this kind of business....would be....a picture of a small cat suspended by some sort of string or rope-like apparatus, and engraved underneath, written in an elegant, Future Condensed font (or possibly Avante Garde Medium Italic), would be this simple phrase - "Hang in there".