Dicas Rápidas Photoshop #7 - Tratamento para um Estilo Moderno
Dando andamento a série Dicas Rápidas, hoje temos uma boa dica de Cameron, um fotógrafo e artista digital que trabalha no BOXeight Studio. Cameron vai nos mostrar um tratamento muito legal que dá um efeito moderno e surreal a fotografia.
Passo 1
Abra a foto em que deseja aplicar o efeito no Photoshop.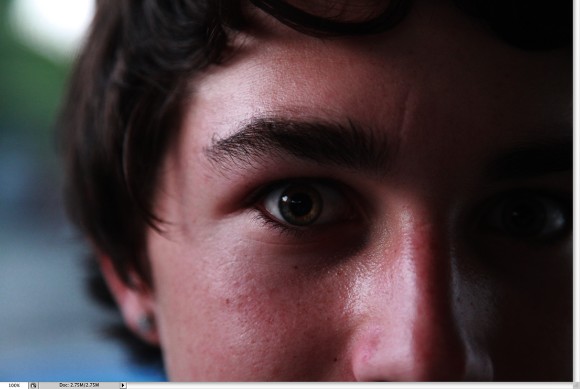 Passo 2
Duplique a camada de fundo (Background Layer).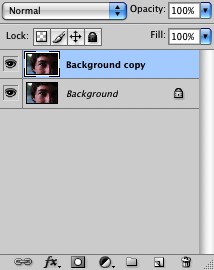 Passo 3
Vá até Image>Adjustments>Hue and Saturation (CTRL/CMD+U). Use -60 para Saturation.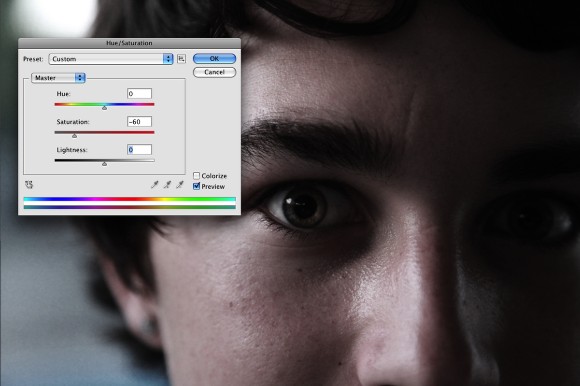 Passo 4
Vá até Layer>New Adjustment Layer>Gradient Map. Use preto e branco para cores e mude o Blend Mode para Soft light.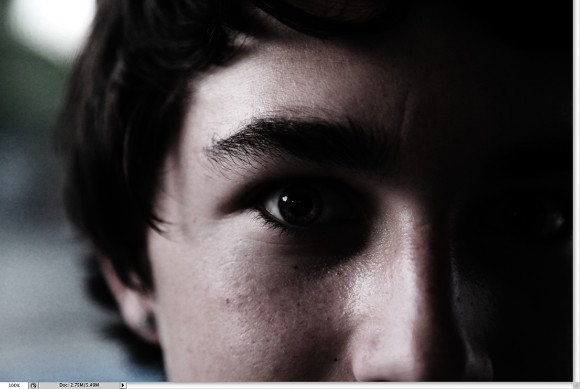 Passo 5
Selecione o Brush Tool (B) e use um Hard Edged brush em 30% opacidade e pinte a iris na camada layer mask sobre a camada adjustment layer.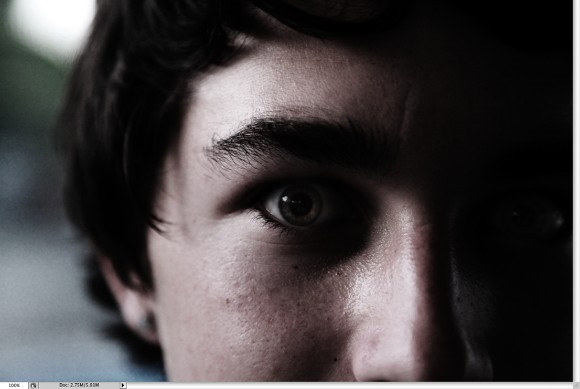 Passo 6
Crie uma nova camada e preencha com 50% gray e ajuste o Blend Mode para overlay. Use também Dodge Tool para destacar os olhos. Use Midtones e 60% exposição e repita os passos 5 e 6 usando um pincel menor com foco mais detalhado nas áreas que quiser destacar.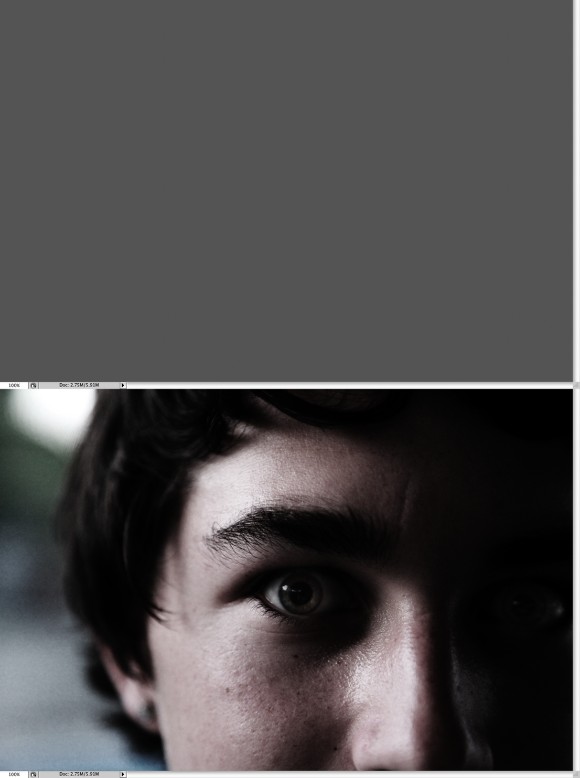 Passo 7
Crie uma nova camada (gradient fill layer) e configure para angle gradient. Inverta a layer mask e pinte a iris. Ajuste Blend Mode para Color. Opacity: 50%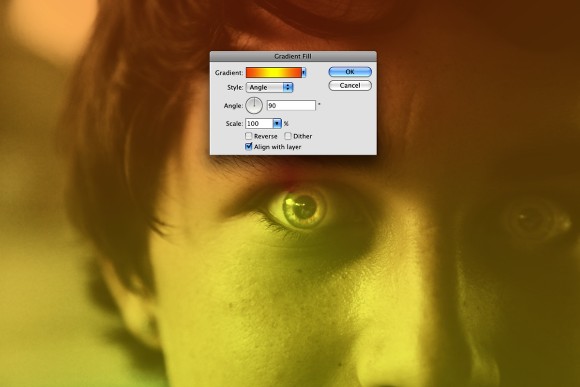 Passo 8
Aplique a imagem a uma nova camada (new layer) Ctrl/Cmd + shift + alt/opt + e. Ajuste para Overlay the Blend Mode, então vá para Filter>Other>High Pass com raio 5 (radius of 5).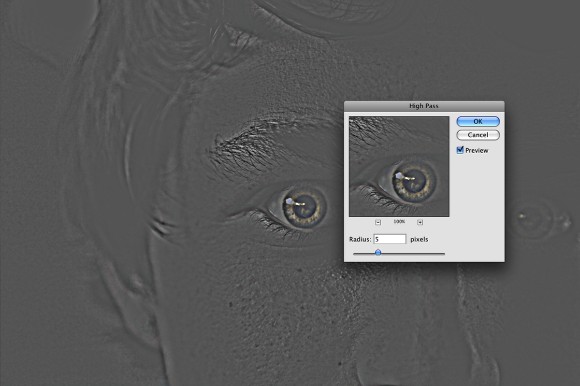 Conclusão
Aqui está o resultado final. Você pode usar diferentes cores e ainda adicionar algum brilho, agora é com você.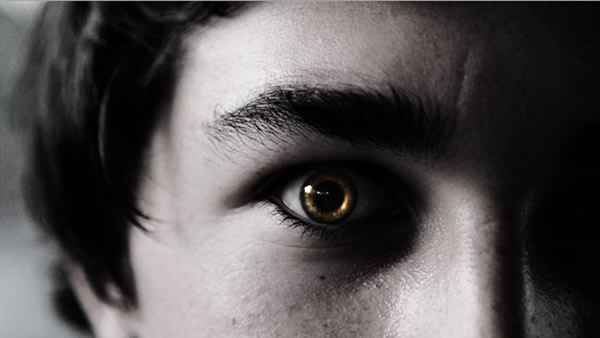 Faça o Download to arquivo PSD
Clique aqui para fazer o download do arquivo utilizado nesse tutorial.
Editado por GisMullr