The Perfect Office - Level Wall Shelf, Dropcam HD, Heisenberg Hat and Office Ideas
We've seen some great gadgets and equipment for designers. So many cool stuff, that we could actually assemble infinite perfect office spaces! Every week we'll assemble a perfect office, and we'd like you to help us. What equipment would the perfect office have?
For organization, today we've got the Modo - Modular Desktop Organizer and the Level Wall Shelf. Pretty good items! There's also the awesome E-Ink Digital Display watch and the Dropcam HD wireless video monitoring for monitoring your house wherever you go.
Brought to you by:
Modo Modular Desktop Organizer
Modo is unique in its ability to adapt to any environment and accommodate a large variety of objects you use daily. While most traditional desk organizers didn't offer enough flexibility, Modo is a fully customizable plug and organize system that will adapt to whatever devices and equipment you use both now and in the future. Plug the aluminum pins into any combination and you are ready to go. There are 4 cable management channels and 3 USB flash drive slots. Modo can be used to organize anything from pens, letters, paper clips, push pins, USB flash drives, CDs, sticky note pads, charging and sync cables, phones or tablets, and much more. (at The Gadget Flow)
Level Wall Shelf
The Level Wall Shelf by Barcelona based designer Roger Moliné. "Level is divided into two parts. The first are the pivots, they allow a proper grip on any kind of wall and also articulate the movement of the fabric. These parts are composed of a shaft with bearings which allow rotation of the cylinder which supports the fabric." (at Like Cool)
E-Ink Digital Display Watch
The E Ink technology used in this watch depicts digital time with the look of electronic paper and can be read accurately and instantly from any angle – vastly improving on dull liquid crystal displays (LCDs) that typify previous digital watches. The customizable dial allows you to select different styles, from the precise detail of full numerals and indices to the simplicity of no markings all. (at Think Geek)
Wooden Mechanical Pencil
Nothing feels and draws more naturally than a wooden pencil. The Tous Les Jours Wooden Mechanical Pencil is the best of both worlds by offering the exceptional tactile feeling of wood with the ease of use of a mechanical pencil. (at The Gadget Flow)
Dropcam HD wireless video monitoring camera
Peace of mind for your home and your baby with mobile alerts, night vision, two-way audio, and offsite DVR. Fast and easy setup – online and securely streaming 720p HD video in 60 seconds. Talk back and zoom in on what you see on camera with two-way audio and digital pan and zoom. Dropcam DVR – Secure offsite recording. Also features motion detection and mobile alerts. (at 7 Gadgets)
Heisenberg Hat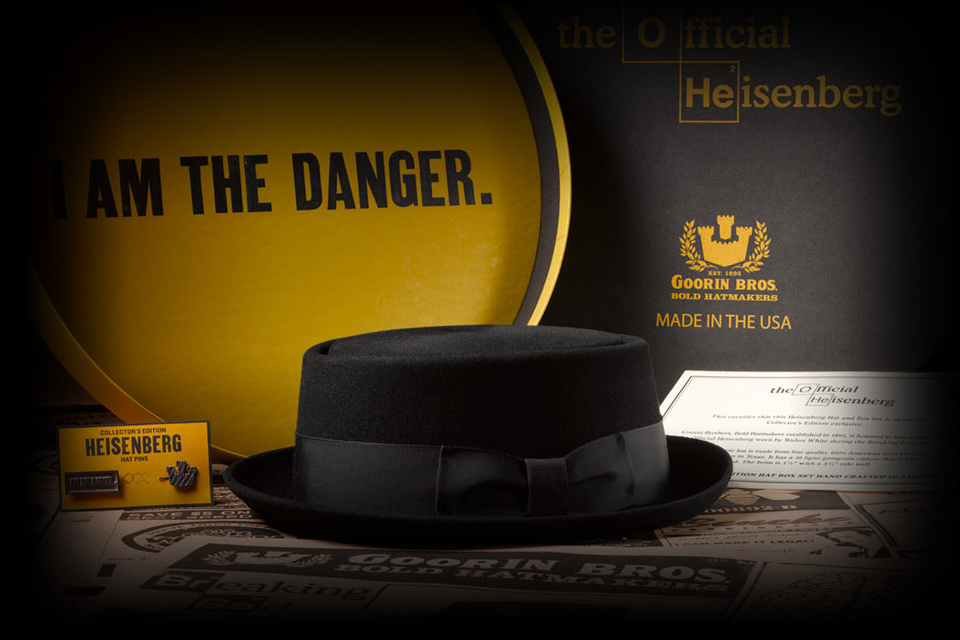 With the final installment of Breaking Bad set to debut next month, devotees of the greatest show ever are all on edge, awaiting to find out how things will wrap up. Enter, "The One Who Knocks", aka Walter White, aka Heisenberg, and his signature pork-pie hat. This limited edition Goorin Bros. Heisenberg Set includes custom hat pins, an American-crafted hat box, and of course, the only wool felt lid worthy of any anti-hero. Only 1895 of these sets will be made, so fire up the Aztek, and head to the Goorin Bros. hat shop in San Diego. (at Uncrate)
Office Ideas
Here are some office ideas for you! How do you like these? Don't forget that you may suggest gadgets or ideas via twitter: @paulogabriel - I hope you enjoy these! Cheers. ;)
Paulo Gabriel
Antunes
I'm Paulo Gabriel, a Publicist by degree and Front-end Developer/Designer by passion with a taste for the meaningful and emotional.