Any fan of street art probably already saw the works of the international collective of artists The Weird. One of their members, DXTR, just got my attention for his brilliant mix of design, illustration and graffiti into one interesting and amazing style. Here's a short interview we did with him recently.
You can see more from DXTR on the following links:
1) First of all I would like to thank you for doing this interview, it's an honor for us to present more about you to our readers. I would like to start asking you about when your interest for illustration and street art started?
Thanks for your kind words Marcos, it's my pleasure. I draw as long as I can remember. In 1999, at the age of 16 I got into graffiti, introduced by some friends of mine - classical stuff. I really liked painting at night, but I also always focused on sketches and character based things since the beginning.
Later on I focused more and more on characters, canvases and classic typography and moved to Dusseldorf in 2006 to study Communication Design at the University of Applied Science.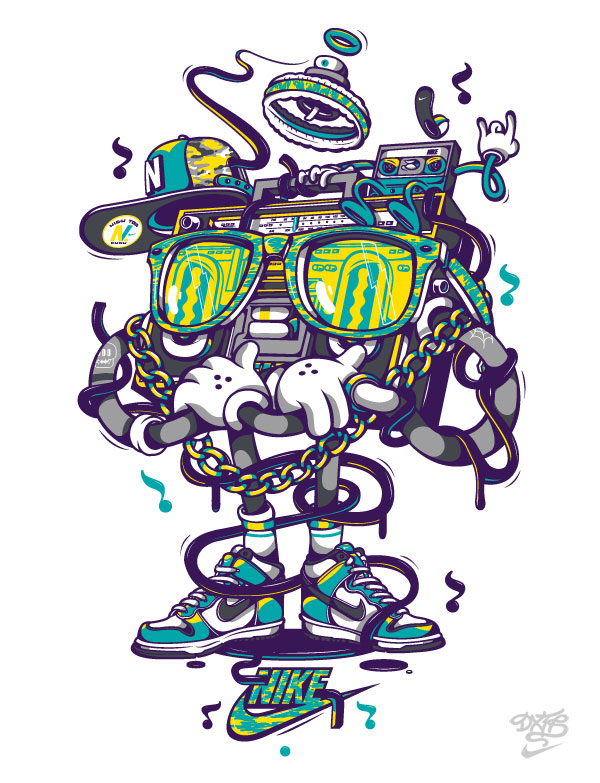 2) Which artists do you use as reference?
There are a lot of artists that I really admire, first of all my friends from 'The Weird' collective, really learn a lot from them.
Beside that theres a long list of people in the art world that influence me, the old masters, comic artists, pop artists, cartoons, … The list would be too long to be honest.
3) Your style is quite influenced by surrealism and typography. How did you develop this style and how would you describe it?
I think this was a natural way, because these fields always attracted me the most.
The love for the surreal and pop art beside my comic and graffiti background developed this specific aesthetic.
I would describe it as some kind of "Pop Surrealism".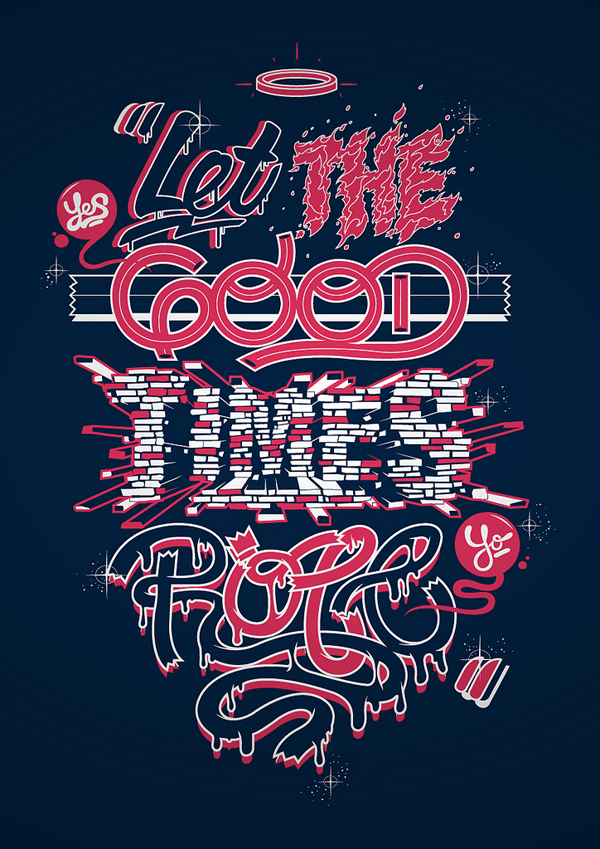 4) Describe us a bit about your creative process while creating a piece.
This really depends on the project Iam working on. Murals with friends are often discussed in front of the wall, sketched out directly in front of it.
Everything is very freestyle at those projects. You have to see the location, surrounding, catch the vibe, etc.
When I work on my own, illustrating in my studio, I do a lot of research first. What do I want to say is the first question. This is mostly the hardest part, to find a subjet. Afterwards I do a few sketches about composition and what kind of aesthetic the project should get.
Then I do some rough sketches on paper, canvas or on the computer (depends on the medium) and work this out finally, last step would be the linework. Lately I started working without outlines, very excited about this and a totally different approach to my usual work.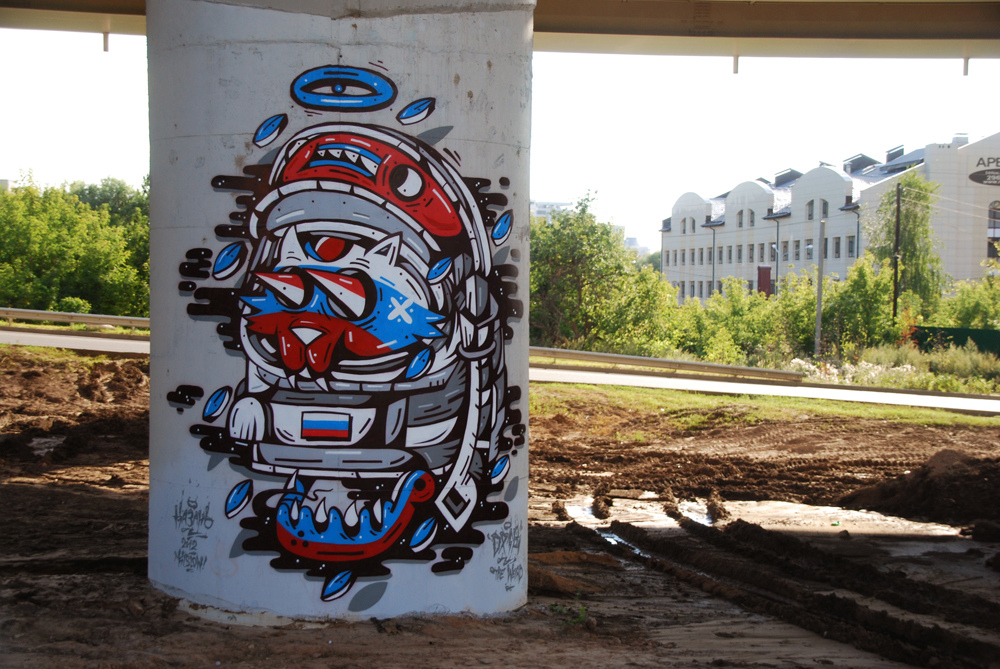 5)What's would you consider the best moment on you career till now?
Beside founding the international supergroup of masterminds "The Weird" that's difficult to say.
Once I've been involved into a great Amnesty International campaign for a stronger arms treaty. It was definitely a blast to create the key visuals and to see my work 4 floors high on Times Square NYC. But the best moments are all these travels and different cultures and people you get to know.
I've been to so many countries I would have never seen without painting, so I consider this as the best moments in my career.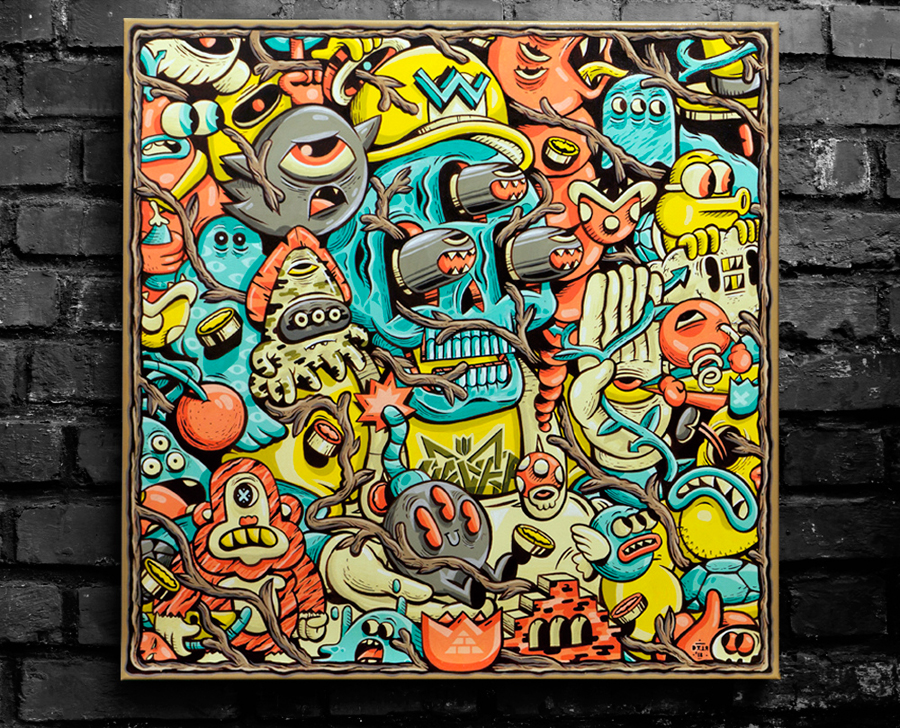 6) How do you describe your daily routine?
Very hard to say. Due to the fact that I am traveling a lot, there is no daily routine at the moment.
When I work on clients stuff in the studio its most of the time like this:
Coffee, breakfast, emails, internet, lunch, drawing,, wake up, sleep, diner, coffee, simpsons, painting, cigarettes (in no particular order).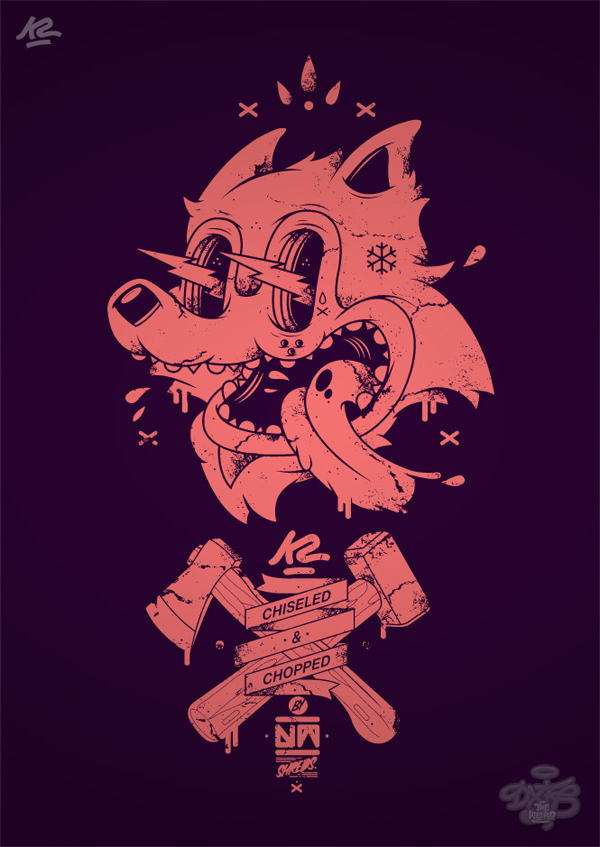 7) Being a multimedia artist, please tell us what's your favorite media to work with? Why?
My favorite medium is definitely the spraycan. Nothing beats a nice day in the sun, painting with your friends and enjoying some cold brews.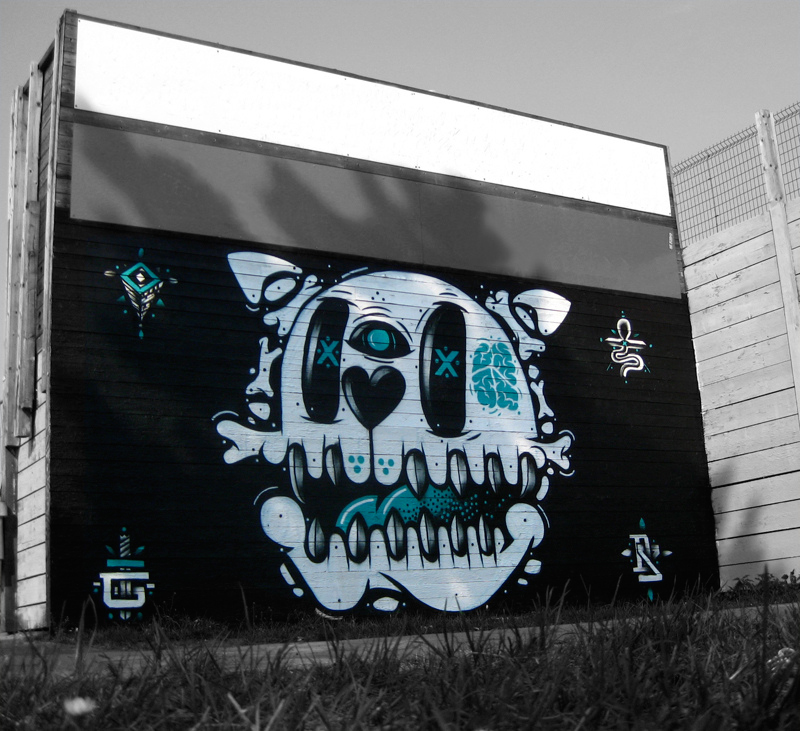 8) Tell us five lessons you believe are really important for every artist.
Preserve your inner child! Beside that:
Dream, Plan, Act, Believe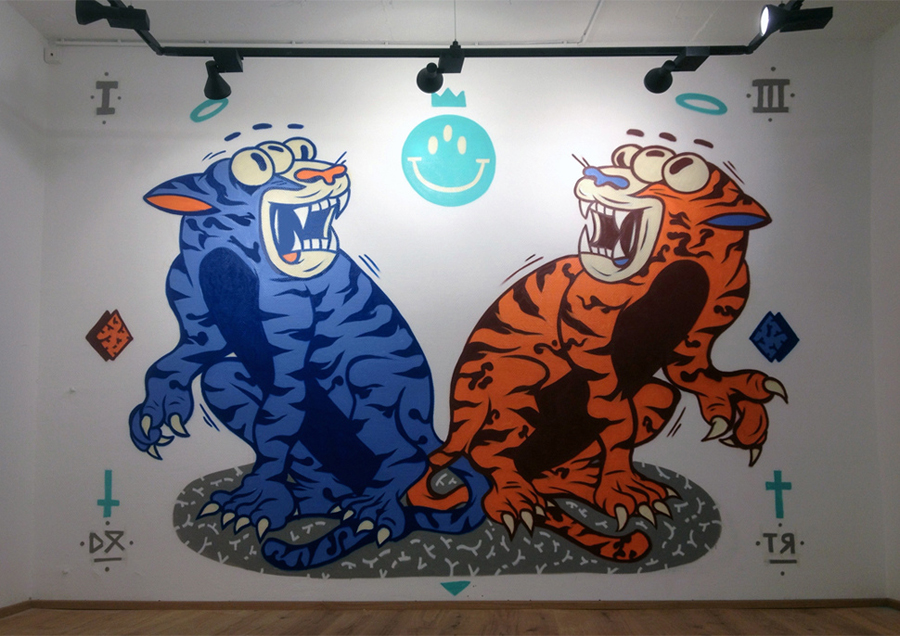 9) Tell us five websites that you like to visit.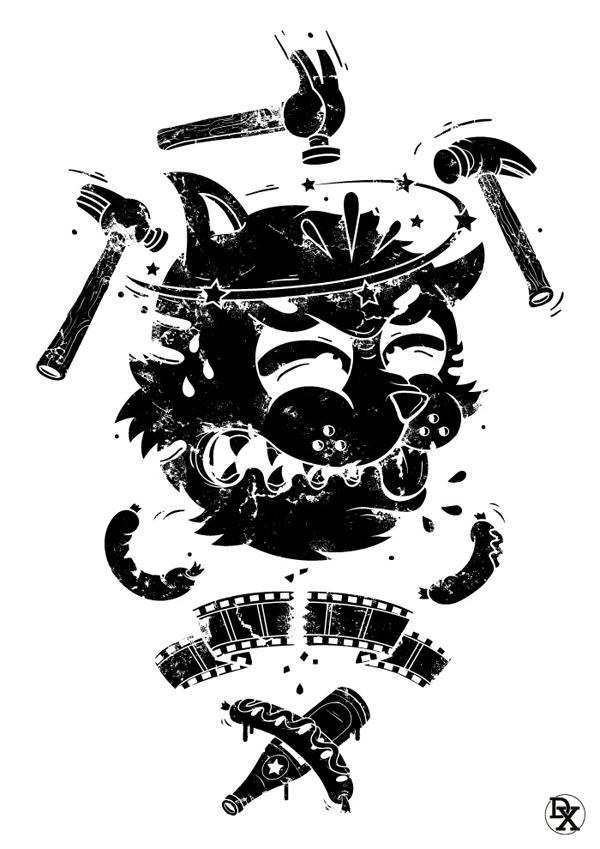 10) Thanks again for your time, please leave a final message for the ones who are starting out on this kind of business.
Work hard, stay humble.