We've seen some great gadgets and equipment for designers. So many cool stuff, that we could actually assemble infinite perfect office spaces! Every week we'll assemble a perfect office, and we'd like you to help us. What equipment would the perfect office have?
This week is filled with amazing novelty items anyone would love to get! A nice addition to your office would be the KSafe, an app-controlled safe. To make your life much easier, the Flic, a wireless smart button might be just the right choice (I'd love to get one). For those looking for amazing techy smart lens, Kodak's SL25 PixPro will do the job! But there's more. :)


Thanks to our sponsor, The Gadget Flow!
InfiniteUSB
Stop dealing with unsightly hubs and overcome your lack of open USB ports with InfiniteUSB. This clever series of cables — they're available in MicroUSB, Lightning, and Female USB varieties — allow you to daisy chain multiple devices by placing a female port on the backside of every plug. The result is a manageable stack of connections that can keep all your gadgets connected and organized while using only a single port. In addition, the ends of each cable snap together magnetically to make storing them a breeze and keep your laptop bag from becoming home to a tumbleweed of wires. (at Uncrate)
KSafe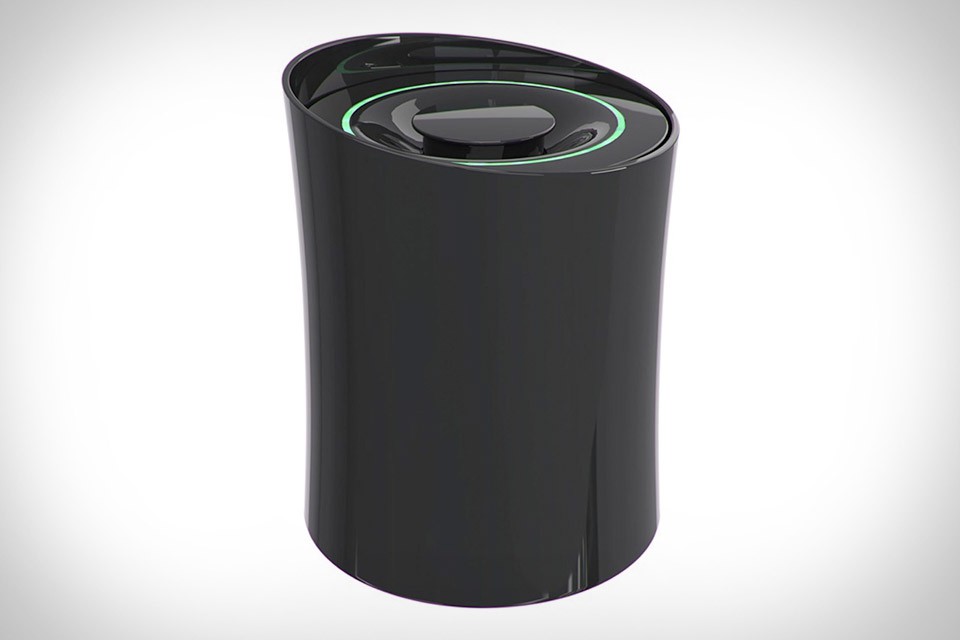 Whether it's food, electronics, or some other vice, we all have guilty pleasures that work way better as rewards than temptations. The KSafe lets you do just that. This electronic locking safe connects with a smartphone app that allows you to set goals that, in turn, give you access to whatever it is you've stashed away. You can set them based on activity — complete with fitness tracker integration — location, or time, making sure that you don't indulge until you've reached your goal.(at Uncrate)
Flic – The Wireless Smart Button
The wireless button that creates a shortcut to your favorite actions on your phone. Flic is a simple and stylish wireless button that lets you create a shortcut to your favorite actions so that you don't have to touch your phone. Absolutely no need to touch your phone, Flic creates a shortcut to your favorite actions. With one Flic, you can create a shortcut to call a cab, text your loved ones of your location if you're in distress, or just turn the lights on. Flic can do so much more too. With Flic in your car you can keep your focus on the road, where it should be. With just a click Flic could launch navigation to your next appointment, text your spouse and say that you're on your way home or detect the song you're listening to on the radio. (at The Gadget Flow)
Wald Plug Lamp
The Wald Plug Lamp is kind of like a floor lamp but it doesn't take up any floor space. Los Angeles-based Feltmark stripped the floor lamp and removed all extraneous parts, leaving only the essentials. Then, piecing it back together, they created a simple, yet smart, handcrafted lamp that's anchored by its rigid stem, which plugs directly into the wall. Wald is available in two heights – four feet (when plugged in), which is just like a floor lamp, and three feet (when plugged in), which works next to a bed. (at Design Milk)
Kodak SL25 PixPro Smart Lens Camera
For those who want to enhance their mobile photography skills. With the Kodak SL25 PixPro Smart Lens Camera, you'll be able to take your smartphone to a whole new level altogether. This lens comes with a 25X mega zoom and is highly portable as well. It can easily attach to your smartphone so that you're able to take your photos and videos in a super cool way. Since the SL25 is wireless, you'll also be able to use it even without your phone and upload photos to your social media channels. It's compatible with both Android and iOS smartphones and is one of the coolest lenses you can have for your smartphone. (at The Gadget Flow)
Office Ideas!
Here are some office ideas for you! How do you like these? Don't forget that you may suggest gadgets or ideas via twitter: @paulogabriel - I hope you enjoy these! Cheers. ;)