The so-long Perfect Office series now turning into Cool Tech Series. A roundup of cool gadgets and tech for your perfect office; not necessarily for designers explicitly but for all of you tech-savvy nerds out there. This is an open concept! if you have any suggestions, please let us know! Let's take a look at this 'small tech' that can change our habits on owning a pair of AirPods. I heard so many great things about them but one thing though. But I also heard many people are losing them so this genuine gadget will help rule this problem. Introducing the Elago Wrist Fit Apple AirPods Silicone Strap. Compatible with most Apple Watch bands, it provides two small slots for you to store your headphones and access them easily. Give it a look and enjoy the rest of the roundup!
Keep your earbuds within arm's reach with the Elago Wrist Fit Apple AirPods Silicone Strap. Compatible with most Apple Watch bands, this AirPods holder simply slides onto the band. Likewise, it provides two small slots for you to store your headphones and access them easily. Thanks to its lightweight and slim fit, the strap offers a place to keep your headphones while you're on the move. Similarly, it securely holds your AirPods while you exercise or if you are out of battery.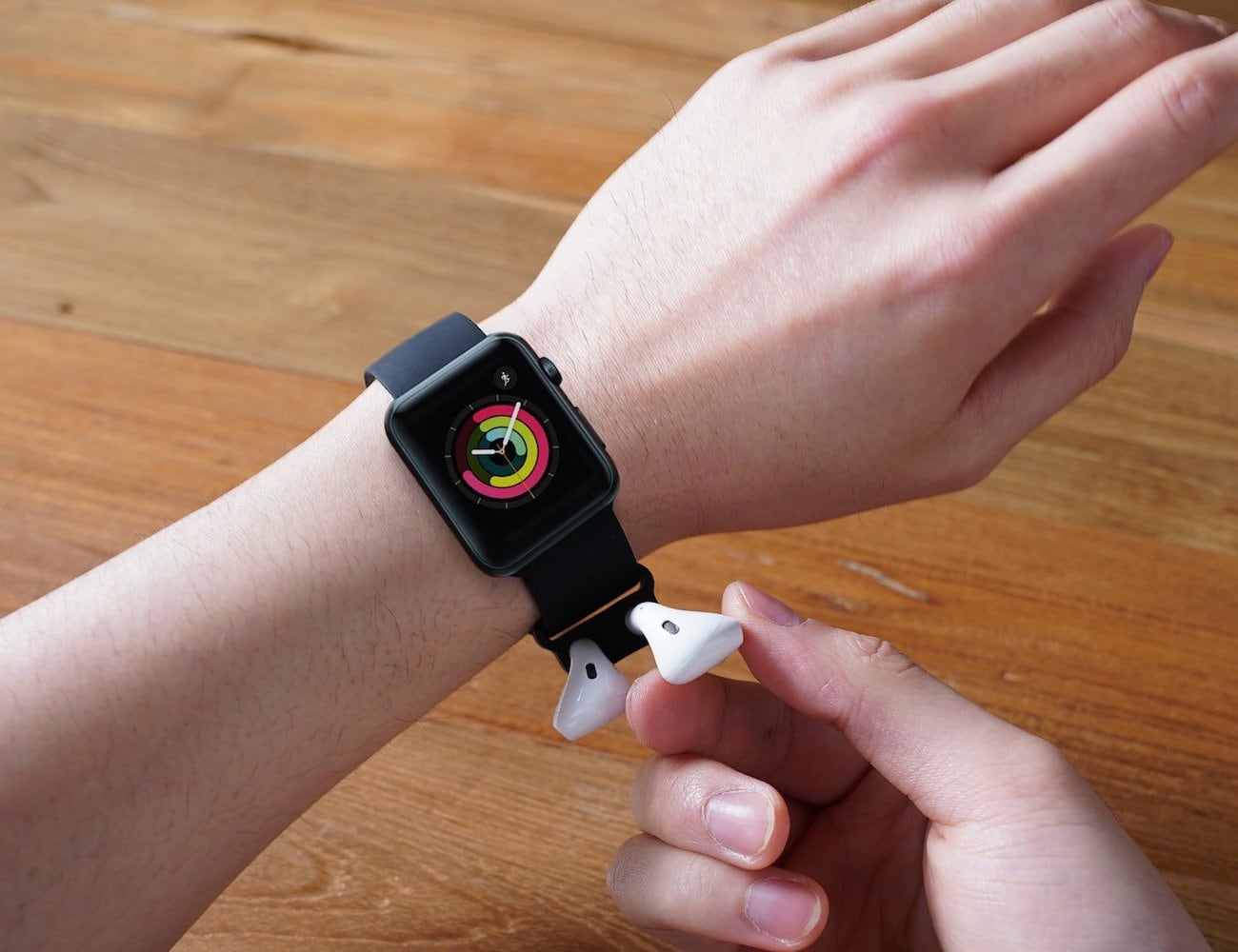 The MagicDock iPad Pro Desktop Dock is more than a docking station: it keeps you connected and lets you work with efficiency. MagicGear lets you rotate your iPad Pro from landscape to portrait while docked. If you're working on a project in portrait mode but need to switch to landscape for a FaceTime call, do so in just a second. To use this iPad Pro dock, attach your device to the built-in magnets. And when you want to take your iPad away, easily detach it.
Laptops are really convenient tools, but even the largest of screen sizes can leave you lacking. That's where the Mobile Pixels DUEX Pro Dual-Display Laptop Monitor comes in. This secondary monitor unit will give you more space to do the work you love. In fact, this additional laptop screen provides a 12.5-inch display that you can connect to your current laptop. With Full HD 1080p resolution, this second laptop screen will keep your work at its highest quality. Plus, this secondary laptop monitor is less then half an inch thick and weighs just 1.7 pounds.
Be camera-ready no matter where you are with the Mirrex Smart Personal Mirror. Small enough to fit in your pocket, this smart mirror gives you an instant beauty filter. This is thanks to the Angel Lux Light, a ring light which is built into the circumference of the mirror. But this isn't just any light. It has been expertly crafted to provide seamless illumination to show the most accurate skin color.
Enjoy having a cleaner car with the SNAPBAG Driver Friendly Car Waste Bin. Elegantly designed, this is unlike any other trash bin you've seen before. SNAPBAG cleverly slides over the headrest of the passenger seat. As a result, it's always within arm's reach yet remains out of sight. In addition, SNAPBAG is exceptionally thin and features a magnetic closure. Thanks to this design, it remains totally odor-proof.
The Tophill Swiss Modern Minimalist Smartwatch is a multifunctional watch with a simple appearance. The Tophill combines minimalist, fashionable design with practical function. In fact, this modern smartwatch has an impressive array of functions. Among other things, it acts as a heart rate monitor, message notification center, and GPS tracker.
With the Moca Modular Bag Collection, you can put together the exact bag of your dreams. It's a simple, minimalist bag set that prioritizes function and also looks great. This multipurpose bag collection carries anything you need it to because you design it that way. Additionally, it keeps everything organized and compartmentalized.
Confidently bring your gaming laptop out and about with the Razer Rogue Gaming Laptop Backpack. Made of high-quality materials, this pack provides an exterior that is both tear and water-resistant. Featuring a minimalist design, the Razer Rogue Backpack is sturdy and durable, protecting your precious gear from daily threats. Lined with TPU, the spacious interior makes it easy to insert and remove whatever item you're carrying.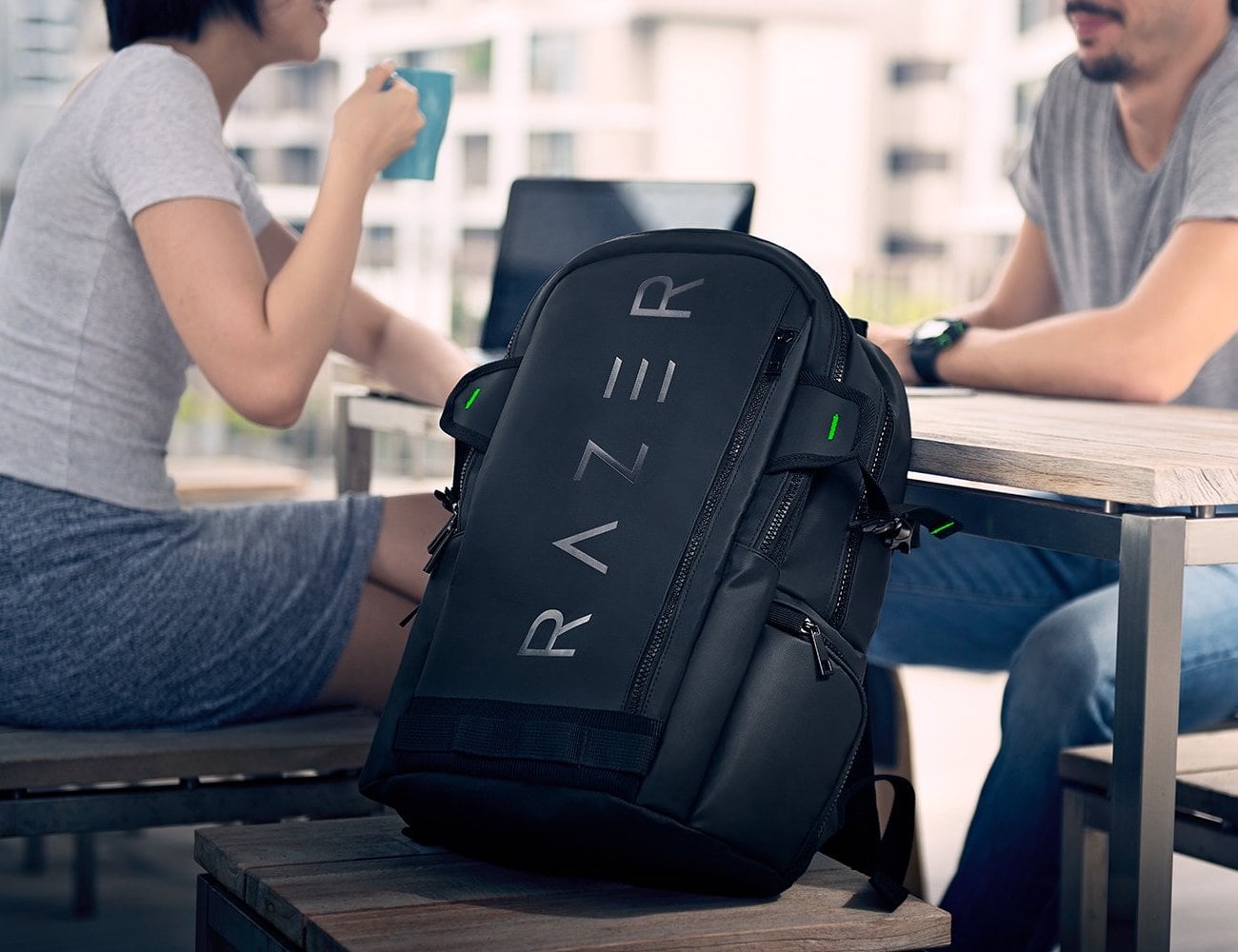 The Sony RX100 VII Compact Camera is a small camera that gives you professional features. This cyber shot camera has 24–200 millimeter zoom, so you can see details from quite a distance. Additionally, this camera is impressively fast. With 0.02-second AF, you'll be able to focus on your subject without waiting. Plus, this small camera offers two things in real time: tracking and eye AF. In fact, it can even perform both of these tasks for humans and animals. You can not only track your subjects as they move, but this high-performance camera will stay focused on their eyes.
The Nomad USB-C Kevlar-Braided Cable isn't just strong—it's also fast. It has an exterior that's braided with Kevlar along with an inner Kevlar core. Because of this, you can rest assured that this cord won't fray or break when you need it. Plus, it can deliver up to 100W of power, so it can fast charge your USB-C device.