For #PrideMonth, Rosie Lee shared the campaign they worked for Nike BETRUE. The message was clear, conceive a campaign that was both iconic, celebratory and visually halting. They needed to stand out and guarantee the BETRUE message was heard, loud and clear. And they did, Rosie Lee is a creative agency based in beautiful London, United Kingdom. Make sure to give it a look and follow their work on Behance.
In their words
Nike BETRUE has become a synonymous symbol of unity and equality in the annual celebrations surrounding #pride. This year we had the honour of co-creating the campaign with some of the world's greatest athletes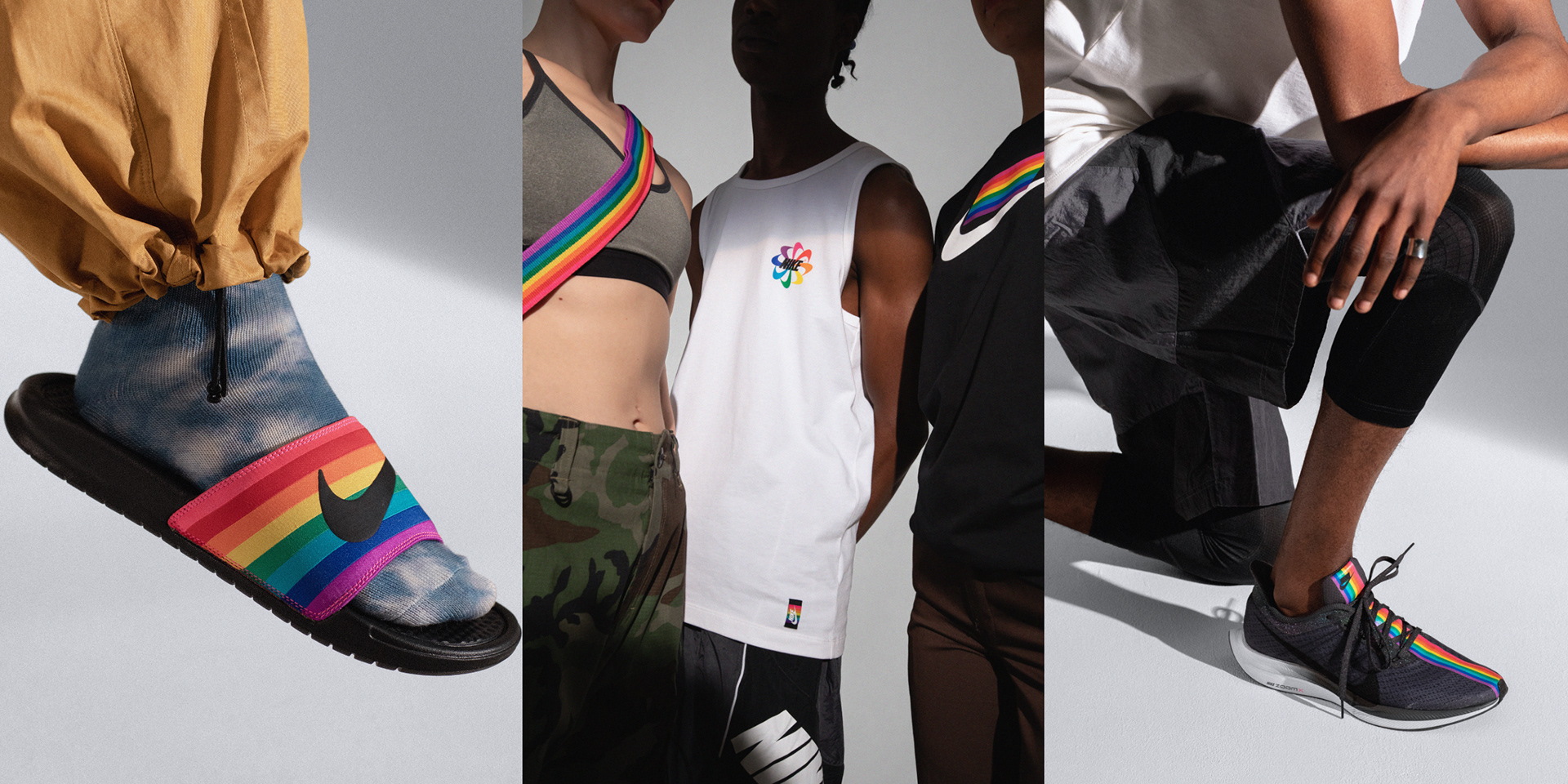 Work by Rosie Lee
More Links
About BETRUE
In 2012 a group of Nike employees first conceived the idea of what was to become BETRUE. Since then BETRUE has become a marker of pride, unity and community. An annual expression for Nike to celebrate national Pride month and show its solidarity with the LGBTQIA+ community. Each year Nike uses its unique position in sport to access key athletic figures and launches a new collection of footwear and apparel in an effort to help foster a culture of unity, acceptance and equality through its celebratory campaign. 2019 heralds a very special year for Pride; marking 50 years since the stonewall riots, New York as the centre for World Pride and over 40 years since the creation of the Rainbow Flag.
Created in '68 at the request of Harvey Milk, Gilbert Bakers' Rainbow Flag, has become a worldwide marker for the LGBTQIA+ community and remains a global symbol of positivity and unity.This year sees Nike partnering with the Gilbert Baker estate to create a campaign that compounds it's enduring message of community pride and equality. At its heart communicating the power of solidarity and support; demonstrating that it's when we all stand together, that we're able to truly win.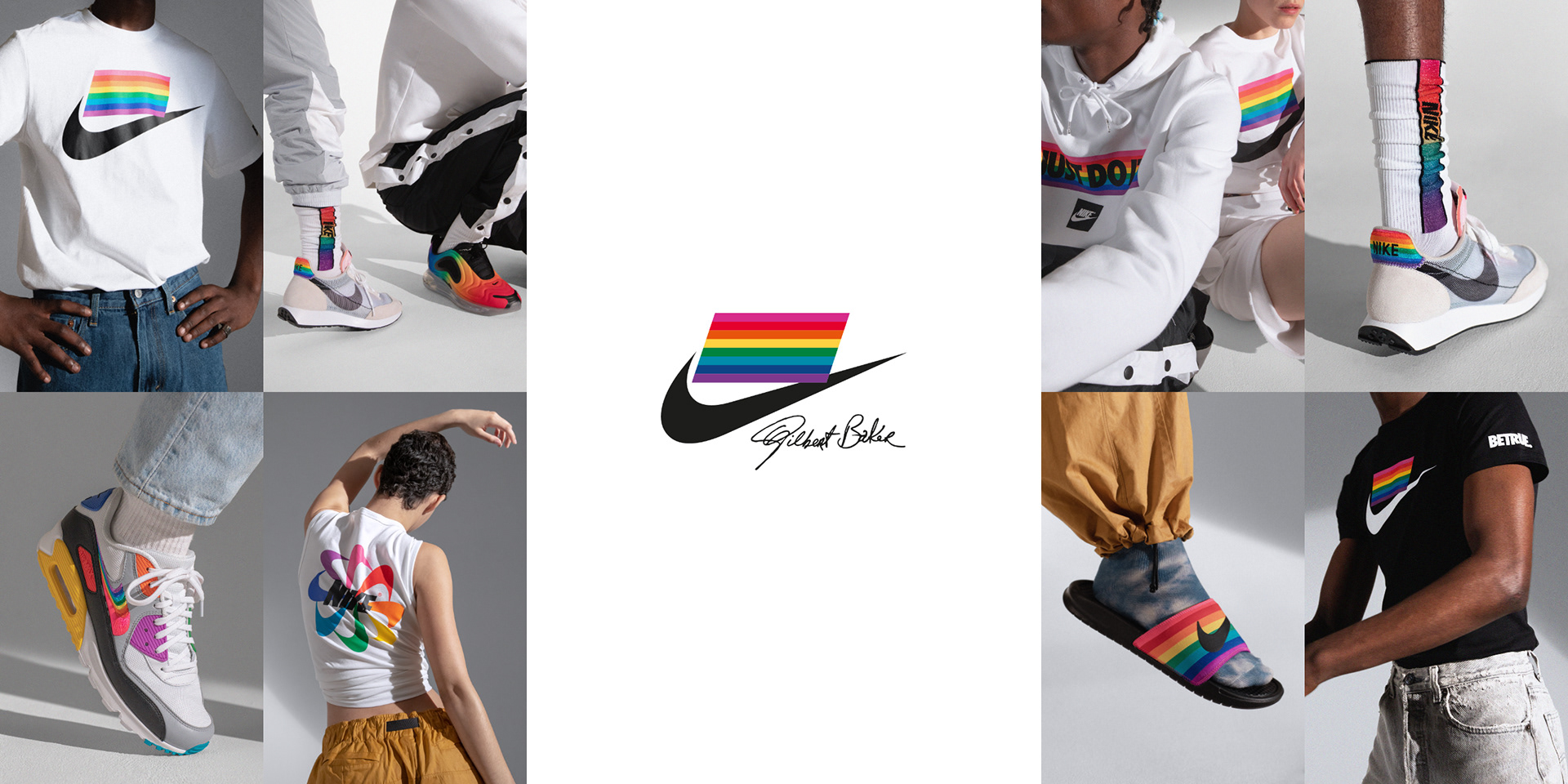 Work by Rosie Lee
Our role was to create the visual centre for the campaign - a film and suite of campaign imagery that shows this core group of inspirational athletes from the lgbtqia+ community standing shoulder to shoulder with their allies - the people that stand alongside them to support their ambition for change, acceptance, celebration and unity within sport and culture at large.
The campaign needed to deliver three key components, the BETRUE campaign film, a suite of campaign photography and the new BETRUE product imagery. The first tranche of images show the athletes alongside their supporters and allies, demonstrating their unity and shared ambition to level the playing field for all - across all boundaries of gender, age and sexual orientation.
The second convey the stories of the core group of athletes - communicated through impactful solo portrait imagery of the athletes from the LGBTQIA+ community, who are willing to share their unique challenges and accomplishments in their individual sporting disciplines. Showing both their professional athletic prowess of the athletes as well as revealing more of the emotional/personal sides of their personalities. Relaxed contemporary styling provided by the talented Yashua Simmons.
And finally product imagery was photographed by the talented Luca Venter and styled by Thistle Brown - The BETRUE collection featuring the Nike Zoom X Vaporfly, Air Max 720, Air Tailwind 79, Zoom Pegasus 35 Turbo, Air Max 90 and Benassi slides where Nike designers pay homage to the Gilbert Baker flag featuring for the first time an embroidered 8 colour swoosh in the footwear collection, and apparel with new full flag visual representation across tees, hoodies and socks.
The campaign has gone live in OOH, social and across mainstream media in the US/globally, as well as across all Nike communication channels including their main social presences. Product launched at selected global retailers on the 1st June with 8th June seeing it's release in North America on nike.com, SNKRS and at select Nike stores.
More Links