The so-long Perfect Office series now turning into Cool Tech Series. A roundup of cool gadgets and tech for your perfect office; not necessarily for designers explicitly but for all of you tech-savvy nerds out there. This is an open concept! if you have any suggestions, please let us know! For this week, we are having a look at the mophie Charge Stream Qi Wireless Vent Mount, maybe it's a good timing for the next iPhone? Also we are featuring the latest bag from Mission Workshop with the Integer Camera and Laptop Backpack that is definitely on my wishlist.
More Links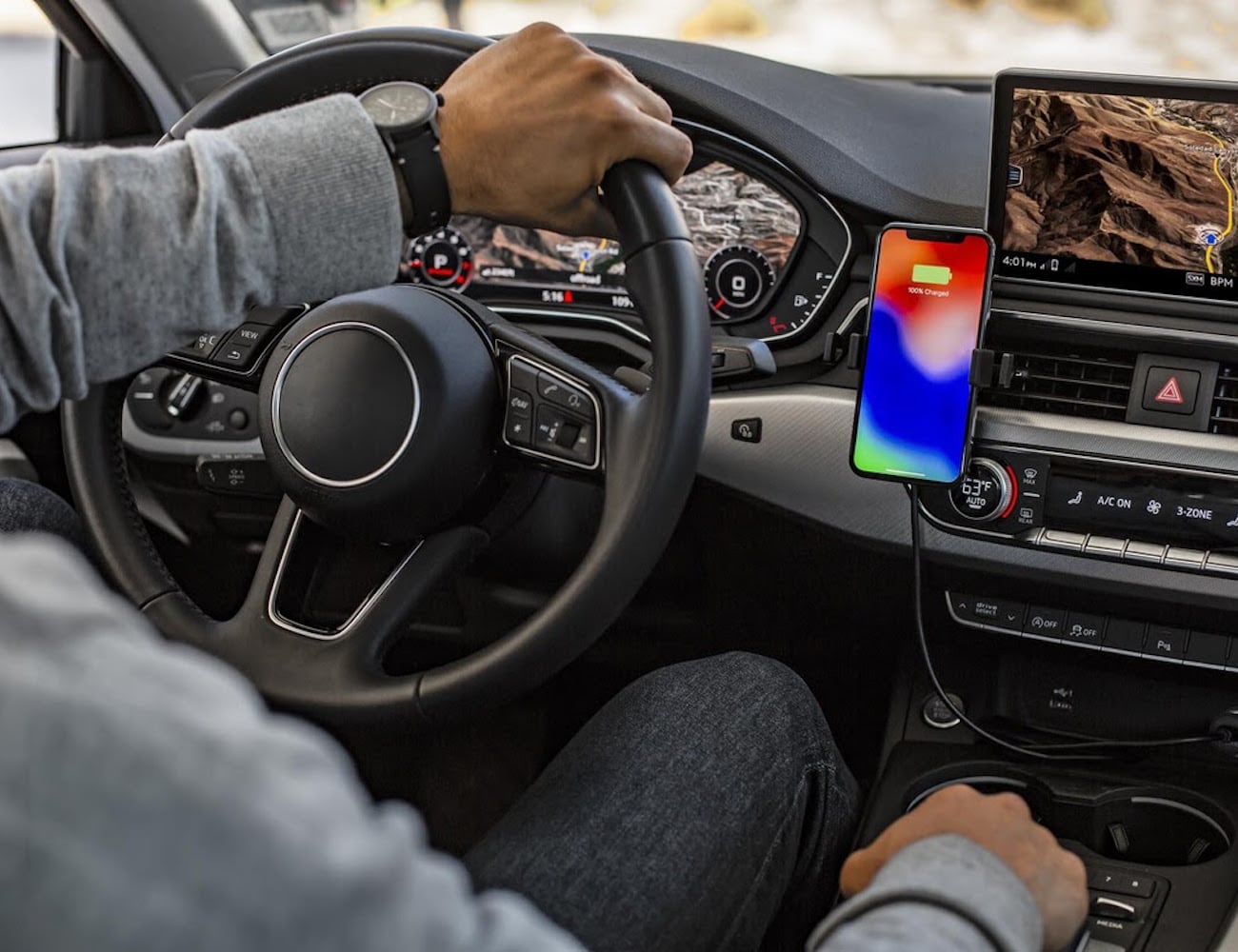 Effortlessly charge your device on the go with the mophie Charge Stream Qi Wireless Vent Mount. Attaching directly to the vent in your vehicle, this car charger securely holds your device in place works with a variety of lightweight cases measuring up to 3mm. By using the latest Qi technology, your smartphone begins to charge as soon as it comes into contact with the mount. Plus, it delivers 10W of power.
Have a seat anywhere when you're wearing the LEX Wearable Bionic Chair. This next-generation wearable clasps around your waist and thighs to offer a chair whenever and wherever. In addition, the exoskeleton chair actually aligns your spine and maintains your posture as you sit. It instantly puts you at a 120° body-thigh sitting posture to reduce strain and prevent injuries. Compact yet durable, LEX remains out of your way when it's not in use making it perfect for anything from your commute to traveling.
Comfortably carry all your camera gear and more with the Mission Workshop Integer Camera and Laptop Backpack. Designed to help you transport a variety of camera equipment, this pack provides plenty of room for your lenses, flashes and more. Likewise, you can remove the padded camera insert for more space or use the zippered internal divider to separate your gear. The Integer backpack features three access points including a roll top, quick-access side panel, and zippered front panel.
Bring your fitness up a notch when you wear the TrainingMask 3.0 Performance Breathing Trainer. This innovative wearable helps you enhance your respiratory conditioning. Attaching to your face and around your head, the mask features the revolutionary NXT FORC3 air flow platform. With this, the mask delivers variable levels of load to your respiratory muscles. On the side of the TrainingMask 3.0 is a dial to make simple adjustments to suit your training.
Keep your earbuds within arm's reach with the Elago Wrist Fit Apple AirPods Silicone Strap. Compatible with most Apple Watch bands, this AirPods holder simply slides onto the band. Likewise, it provides two small slots for you to store your headphones and access them easily. Thanks to its lightweight and slim fit, the strap offers a place to keep your headphones while you're on the move. Similarly, it securely holds your AirPods while you exercise or if you are out of battery.
Bring the marvels of nature into your home with the EcoGarden. This miniature greenhouse and aquarium actually uses a thousand-year-old growing method but with a touch of modern technology. Featuring a self-sustaining ecosystem, it can grow herbs and vegetables throughout the year. The hydroponics and aquaculture form a symbiotic environment. The waste from the fish provides nutrients for the plants above. Likewise, the ecosystem creates a natural filtering process to clean the water.
Keep toys from falling on the ground with the Busy Baby Mat Toy Tether Placemat. Made of 100% food grade silicone, this mat sticks to any smooth surface to provide a clean eating surface. Likewise, it comes with tethers to ensure your baby's toys stay close by and germ-free. Simply tether the toys to the placemat and eat your meal without having to collect fallen toys.
Combine uncompromised audio performance with a refined design with the Sennheiser MOMENTUM True Wireless Earbuds. Featuring the renowned audiophile driver technology of Sennheiser, these earbuds are your music companion wherever you go. Additionally, the advanced Qualcomm apt-X Low Latency compatibility lets you enjoy your audio with better precision and accuracy. In addition, the 2-mic noise cancellation beamforming technology and Transparent Hearing will help you be aware of your surroundings even with your music blasting.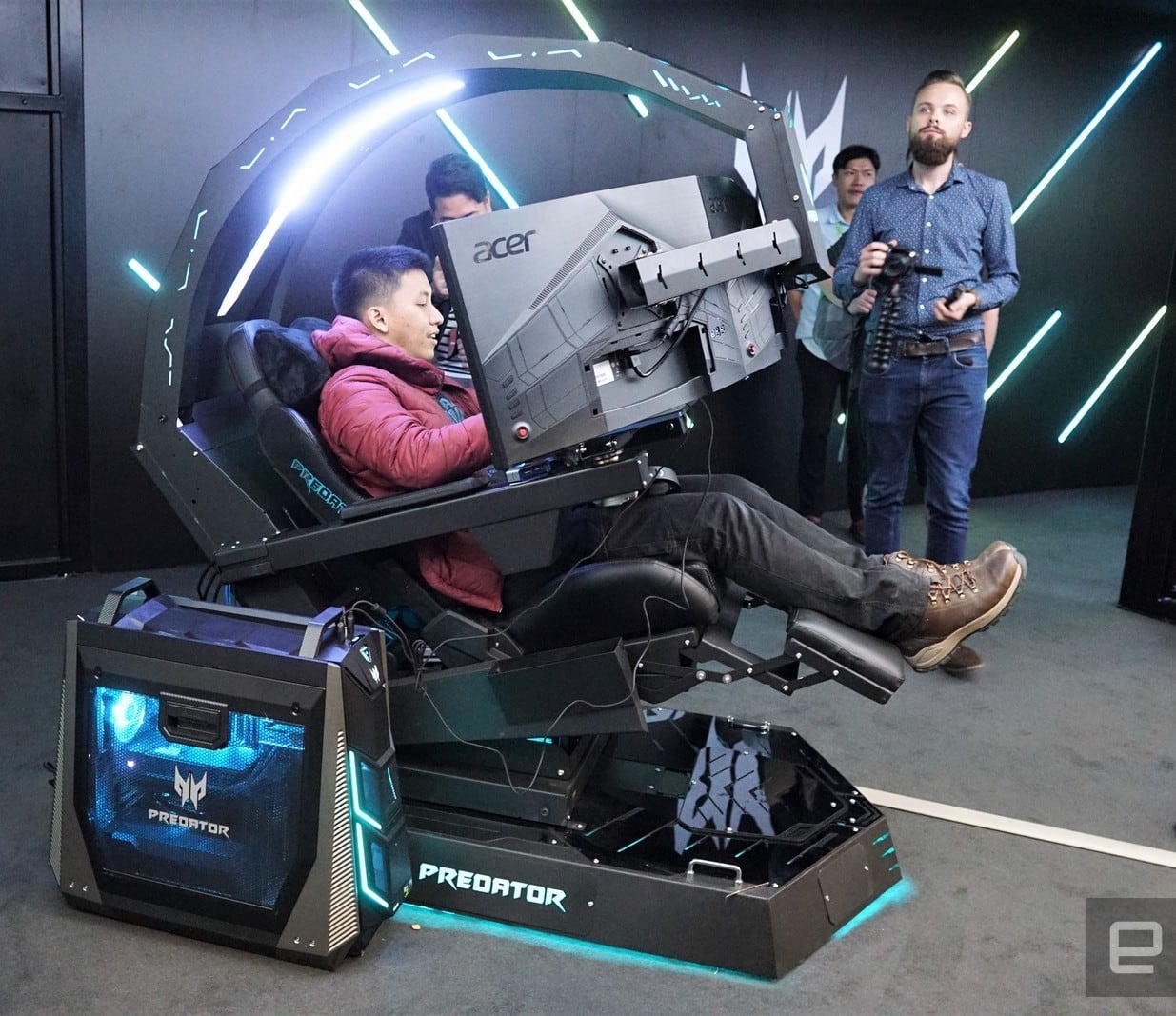 Be a part of the action when you have the Acer Predator Thronos Gaming Cockpit. This impressive gaming chair offers total comfort and immersion as you play the most intense games. As part of the Acer Predator collection, the Thronos reclines up to 140° for the perfect gaming angle. In addition, the chair features rumbling so you feel like you're there with every movement. Likewise, the Thronos can fit up to three 27-inch displays, such as the Acer Predator monitors. This is plenty of screen space to see the entire setting around you and truly immerse you.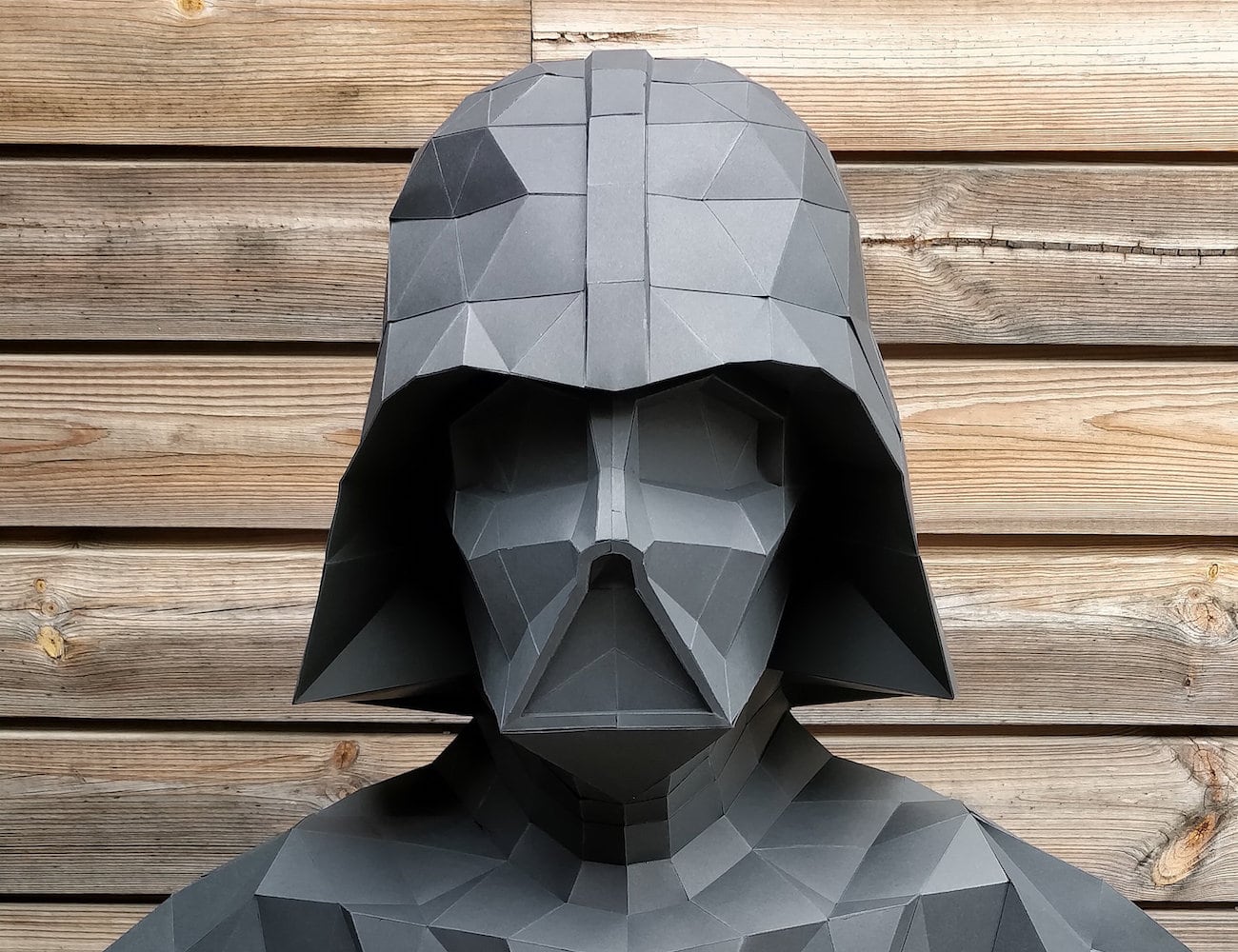 Create your very own Star Wars character out of paper with the Studio66Designs Papercraft Darth Vader Statue. This DIY project comes with instant downloadable PDF patterns and instructions so you can make your own Darth Vader Statue. All you need to do is print the pattern, cut and glue it together. To make the paper sculpture, you will need a printer and 39 sheets of 160-220 gram paper. Likewise, you'll need a stationary knife, ruler, and gluestick.