The so-long Perfect Office series now turning into Cool Tech Series. A roundup of cool gadgets and tech for your perfect office; not necessarily for designers explicitly but for all of you tech-savvy nerds out there. This is an open concept! if you have any suggestions, please let us know! For this week, we are all drooling over the All-In-One Brew Bottle by Soma and a cool device to relive the nostalgia of retro games with a Portable Gaming Device by PocketSprite. Check it out!
More Links
Easily brew your favorite beverage on the go with the Soma All-In-One Brew Bottle. Simply pour hot water over tea or ground coffee and secure the lid on it to take on the day. In addition, you can use the Soma bottle to make cold brew coffee. Just scoop in coffee grounds, pour water over it and keep it in the fridge overnight. Likewise, you can make freshly brewed tea in no time by pouring hot water over any loose leaf tea.
Fuel your workouts with powerful sound with the UA Sport Project Rock Wireless Headphones. Designed in collaboration with Dwayne Johnson, these rugged headphones are a must-have for avid gymgoers. With an IPX4 rating, these weather-resistant headphones can deal with high humidity, rain, snow and more. In addition, the UA SuperVent ear cushions allow your ears to breathe.
Ride your bikes safely at night with this Waterproof Bike Rear Light. It is a LED tail light that will help you keep those riding behind you aware of your presence in the wee hours of the night when visibility is poor. The light is USB rechargeable and is a perfect one to fit underneath your seat post.
Play your favorite games anywhere with the PocketSprite Portable Retro Gaming Device. Offering instant access to gaming classics, the PocketSprite includes Gameboy, Gameboy Color, Gamegear and Master System. Additionally, the retro gaming device is small enough to fit on your keyring. Despite its small size, the PocketSprite is an entirely playable emulation console. It even allows you to pick up where you left off and put it down whenever you need to. The PocketSprite is easy to use and update.
Give your iPhone the protection it deserves and bring along your EDC with the SurfacePad Smart Leather iPhone Cover. This lightweight case wraps around your Apple device without adding bulk. Additionally, it provides good protection against common hazards, like hard counter tops and the keys in your pocket. The front flap flips open when you need to use your phone, utilizing the sleep/wake function of the iPhone X.
Give your MacBook a stylish and sturdy protection with the Solid MacBook Pro Retina Case. This case offers durability all around to make sure you are protecting your MacBook in the best way possible. Additionally, the transparent design adds an elegant touch to the overall layout of the case. You'll barely even feel it's there so your laptop retains its sleek and modern style.
Enjoy getting around with the Riptide R1 Compact Electric Skateboard. This e-skateboard is both powerful and convenient. The Riptide R1 skateboards are 31 inches long, making them compact and lightweight. Likewise, you can conveniently bring the skateboard anywhere and hide it wherever you like. The built-in handles also make it comfortable to carry. In fact, you can even pick up the board with just one finger.
Prop your laptop at the perfect angle wherever you're working with the Adjustable Portable Laptop Stand. Totally adjustable in height, you get to view your laptop at the perfect angle for any activity. Additionally, the foldable design makes this MacBook stand super easy to carry around. You can keep it in your backpack and use it whenever you are working on the go.
Start protecting your iPhone in style with the Abstract Graffiti iPhone Case. Injecting a touch of art into your life, the abstract design will certainly make your iPhone stand out from the crowd. Using black and white, the design looks like just it has been sprayed with spray paint. With this iconic medium of artistic expression, it's unlike any case you've seen.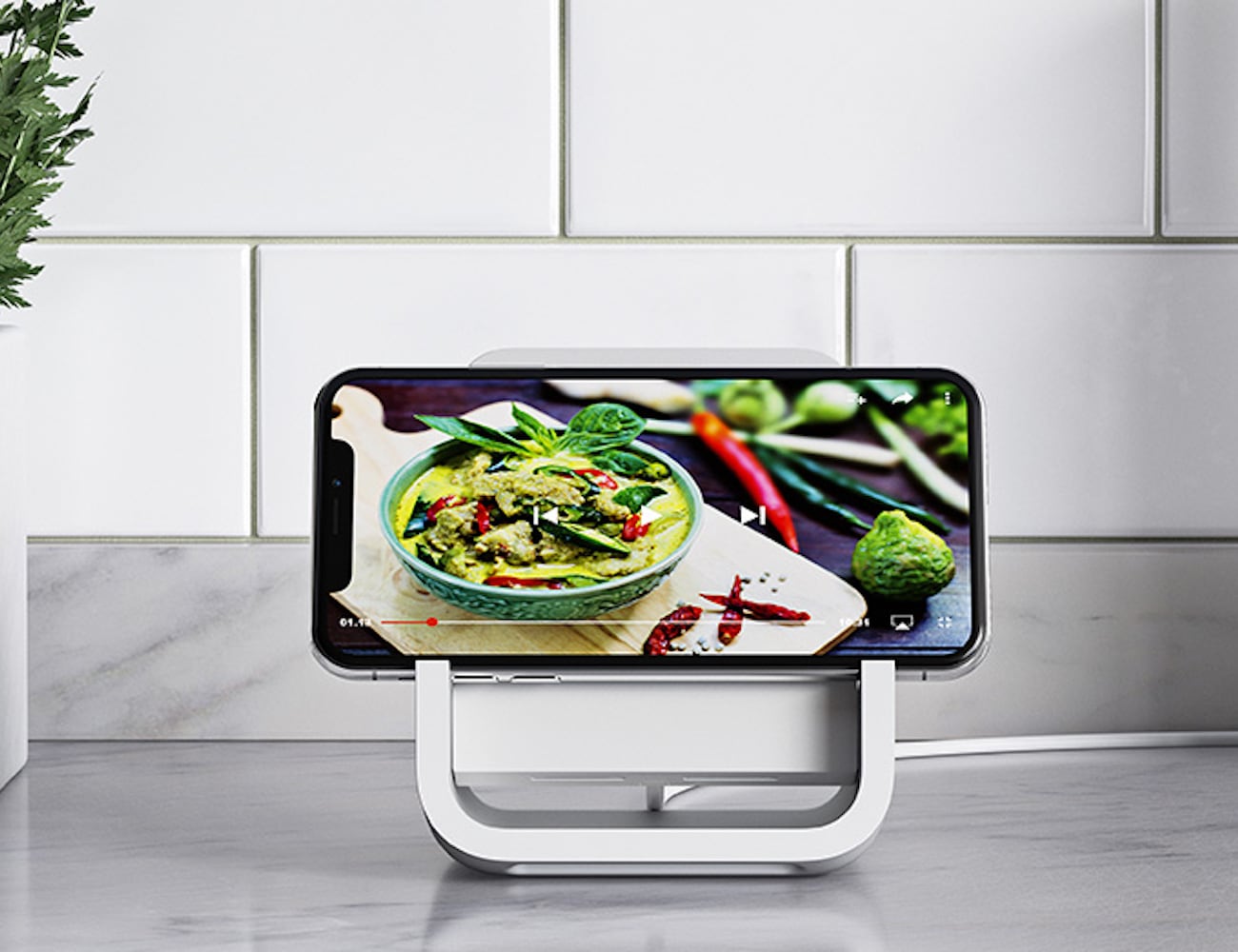 Improve the way you charge your phone with the Logitech POWERED Wireless Phone Charging Stand. This smartphone accessory allows you to use and charge your iPhone at the same time. Designed in collaboration with Apple, POWERED is compatible with iPhone 8, iPhone 8 Plus and iPhone X devices. It offers up to 7.5W charging for iPhone devices and up to 5W charging for other Qi-compatible devices.
Combine the convenience of a laptop with the power of your workstation by making your iMac totally portable with the Lavolta Carrying Case. This has been specially designed for the Apple iMac 27″ series. Created by iMac users at an East London hackathon, it lets you pack your workspace into a carry-on sized bag and sling it over your shoulder.
Instantly transform your workspace to meet your needs with the GAZEDESK Flexible Standing Workstation. Compatible with any existing worktop, this height adjustable desk gives you total customization. With a touch of a button, the GAZEDESK Workstation lifts your display up to 21.65 inches making it perfect to go from sitting to standing. Working with VESA mounts, the GAZEDESK Workstation takes things a step further and lets you customize your monitor.