Today we have the pleasure to show you a fresh interview with one of the big names in the urban art scene of the world, his name's Alexandre Farto aka Vhils. Alexandre is recognized by his "destructive" creations and in this interview he speaks about his background, techniques, style and other interesting subjects, check it out.
For more information about Alexandre visit his Website.
1) First of all I would like to thank you for doing this interview, it's an honor for us to present more about you to our readers. I would like to start asking you about when your interest for art, graffiti and urban art began.
I believe that my interest about the expressionist world began with everything I saw in the streets of Lisbon, Portugal while I grew up: a contrast among the decay of the political murals painted around the 70's and 80's, after the 1974 Revolution, and the overlap of the capitalist publicity and its colors and shapes, getting around in full speed by the end of the 80's. I started to do some graffiti when I was 10 years old and started to take it more seriously when I was 13. It was the graffiti that got my interest for art and everything surrounding it. It was the graffiti that made me study art in school, and everything I got to know after it in terms of world arts, contemporary or classic, everything began with my interest in graffiti.
2) Which artists do you use for reference?
When I started I really admired artists related to Lisbon's hardcore graffiti, some of them became friends, and I also admired artists from around the world that I got to see on magazines, movies, etc. Crews from Lisbon as GVS R1 3D 2S LEG 1003PV were big references, as the EWC from Poland, SDK from France and many others. After a while I discovered the work of Banksy, which inspired me to take a new direction, not in terms of style but in terms of concept and what to explore in urban art. Nowadays I admire the work of many people, including Gordon Matta-Clark, Katherina Grosse, JR, Conor Harrington, Word 2 Mother, NeckFace, Faile, Blu, Gaia, Barry McGee, Os Gêmeos and more.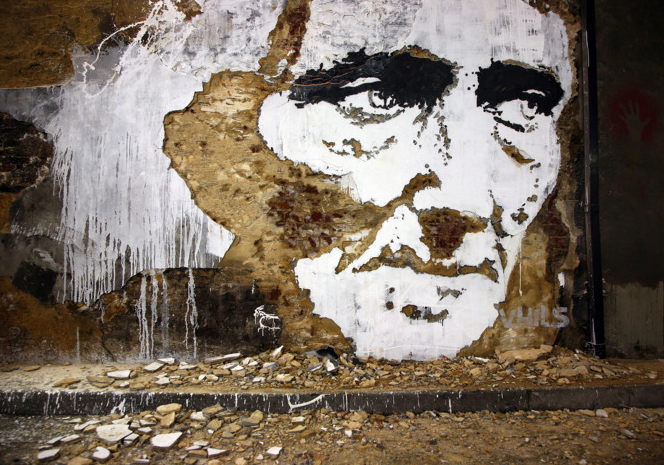 3) People recognize you for starting a destructive urban art movement, something new and fresh that nobody tried before. How did you develop this style and how would you describe it?
The development of this line of work has essentially two bases: one is graffiti in its most destructive side, which I have been connected to for many years; the second is the stencil technique that I discovered while I was looking for new paths that allowed me to express a new way of communication. From the first one I picked up the concept of destruction as creative strength - based on this idea I developed a way of work that uses the removal, decomposition or destruction. The concept is the idea that we are made by a series of influences that shape us throughout historical layers, etc, that come from the environment where we grew up. In a very symbolic way I believe that if we remove some of these layers, showing other ones, we can bring to surface some of the stuff we left behind, forgotten things that are still part of what we are today.

Technology is changing things so quickly that we don't have enough time to think about what is changing (new layers), what is affecting us. I try to underline this process in general, my work can be seen as a kind of archeology that tries to understand what is hidden behind things. These ideas found expression when I started to experiment with the stencil technique and understood that I could revert the process to have more impact: instead of creating while adding layers, I explored the idea of creating by removing layers. I experimented with this process using several methods - cutting clusters of posters, corroding silkscreen ink with acid, etc. - and naturally things started to gain a brutal and raw shape.

When I passed the idea to walls it was natural to work with this removal concept, this negative field. The process itself can be brutal and violent, but the result in my opinion, is expressive and poetic. The result was visibly interesting and allowed to start to incorporate the wall as one of the physical components to the intervention, unlike what happened to the painting, where the wall was a base. From there, the usage of explosives was another step that evolved after a lot of research and tests. These testing stages are something really nice to do, it's actually a pleasure, and it usually results as a main part of my work.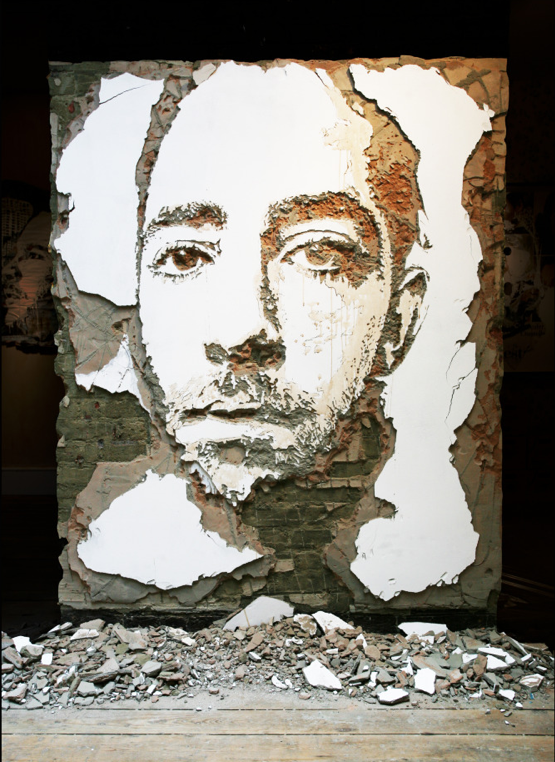 4) Today there is a big discussion about the legitimacy of urban art and graffiti, what are the limits that an artist must put on his work and what exactly would be the public space. What is your opinion about this issues?
As a citizen I understand that this is a complex issue that can't be seen as 'light' or black and white, yes or no - there are a lot of factors involved in this. In a more personal approach, in the other hand, I understand that we shouldn't have limits in art, nor to the space where we apply it. No rules should be applied to art.
5) What do you think about the recent transition of several urban artists into fine arts and galleries? Is urban art still urban art inside a museum?
Yes, if the art is honest with its essence and if you take the space "to be what it is" and not be domesticated, which is a natural tendency in closed spaces because art in closed spaces is, essentially, marketable art. The museums may be exceptions to this because they disclose art, but not galleries, which usually are interested in selling art.

There is naturally a big difference between things produced freely on the streets and things produced to be showcased in a closed space, but I believe they are not opposites or exclude one another. For those interested in expressing their work both spaces are interesting, we just need to look at the productions inside their context. Street art is in a public space - what is produced for a gallery or museum is essentially a new version of a work, in a new context. What each artist makes with his work is something very particular.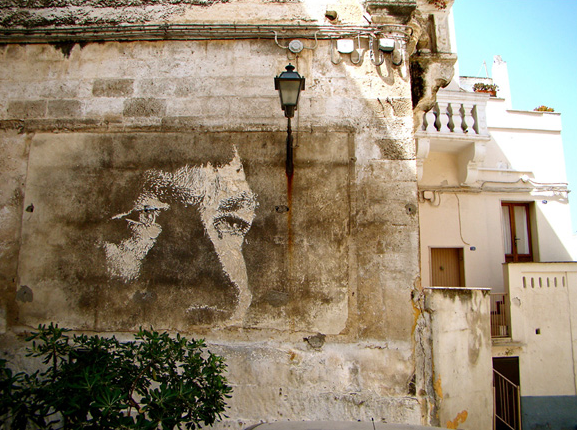 6) How do you describe your daily routine?
Actually it's a bit complicated because I never know what will happen... It depends on where I am, and lately I'm always doing something in different places, so things vary a lot. In general I work everyday, in my house, studio or even at the airport - when I'm traveling. I don't have a pre-defined space for work and pleasure, everything happens naturally. My life involves a lot of production, research and a lot of work, which I really like, so I don't separate that. It's pretty normal for me to be involved in several projects at the same time, and it's usually in different countries. I have a base in Lisbon and another in London, it's interesting to always be on the move but sometimes it's hard to manage everything - sometimes I really need to stop everything and take some days off.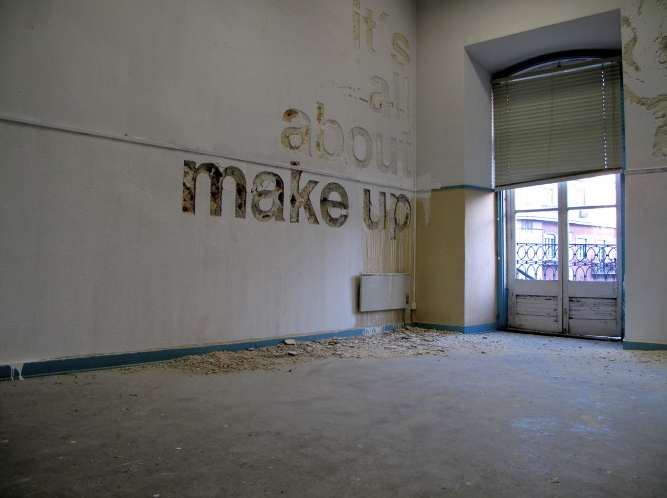 7) Which is your favorite piece so far?
I'm not sure, I usually like my latest work the most.
8) Tell us five lessons you believe are really important
1- There are no rules
2- There are no small materials
3- Persistence is key
4- In error we find creation
5-Go with the flow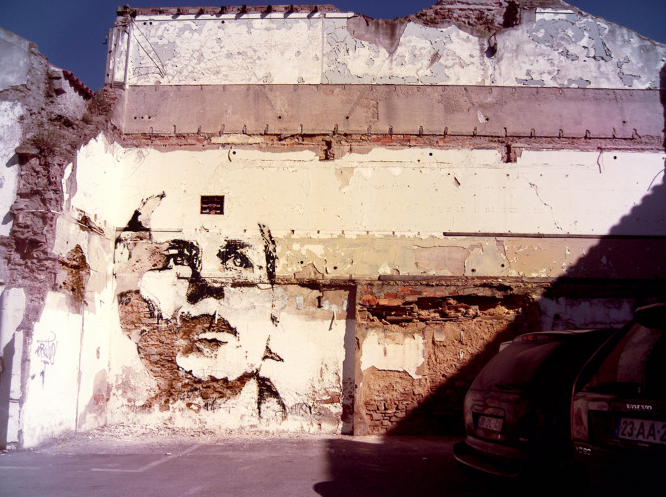 9) Tell us sites that you like to visit
10) We would like to thank you again for your time and kindness, have a nice day Alexandre.