Nowadays you gotta be multimedia in order to be successful on the creative area, even If you're not a specialist on every task, you gotta know a bit of everything. Tobias Hall is a great example of this, having a spetacular range of work from the most diverse medias, today we had a opportunity to talk about it and other subjects.
You can see more from Tobias on the following links:
1) First of all I would like to thank you for doing this interview, it's an honor for us to present more about you to our readers. I would like to start asking you about when your interest for illustration and typography?
It's an honour to be asked! Well I suppose I've always liked drawing, but I never really took it seriously until I started studying illustration at University. Even then though, I didn't think I would be able to make a career out of it – it was only after I had graduated that I decided I would give it a go. Since then my style has developed and evolved over the last few years – I think I'm just reaching a point where I've settled on what I think I want my illustration work to look like.
My love for typography and lettering is a far more recent development though: I found myself drawing a lot of lettering towards the end of 2012 and really enjoyed it, so this year I've been trying to develop that side of my practice – it's great to start getting recognised for it!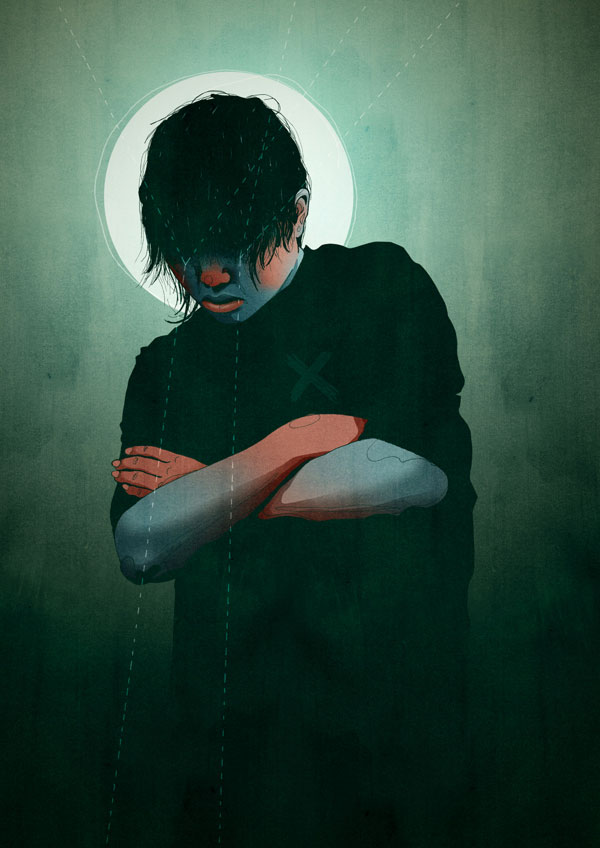 2) Which artists do you use as reference?
Throughout university I was obsessed with the work of David Foldvari, so his way of drawing was certainly an influence. I'm also a massive Keith Haring fan, but maybe that is less evident in my recent work. On the typography side I'm a big fan of artists such as Seb Lester, Ged Palmer, Steven Bonner, Matt Lyons, Martin Schmetzer, David A. Smith… there are loads!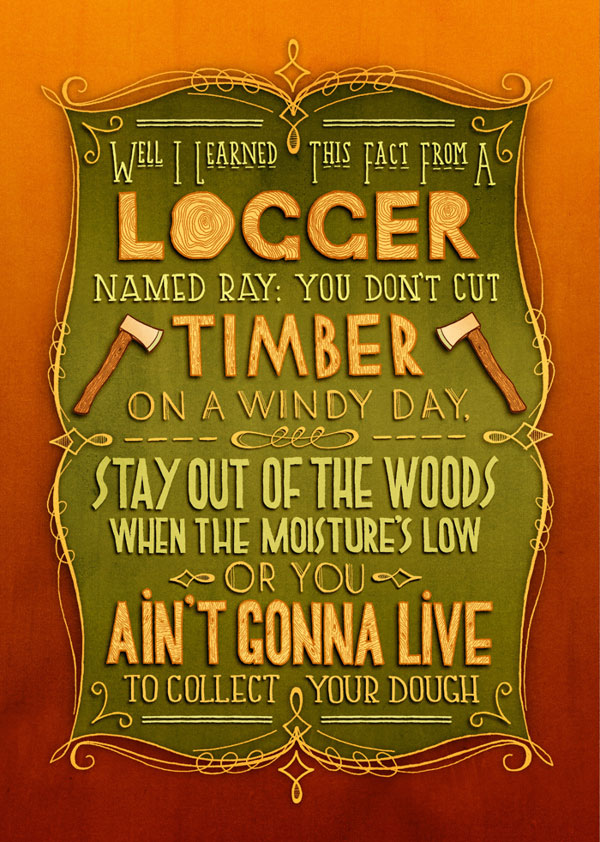 3) Your style is quite influenced by graphic design and realism. How did you develop this style and how would you describe it?
I've always had a really keen interest in graphic design and clean lines, and have always been keen to combine that with my drawing style, but only recently have I successfully started doing that within my illustration work. When I graduated my work was quite flat and lacked any real tonal range, but I wanted to start creating stuff that had a bit more sophistication and atmosphere. The introduction of tone, shadow and lighting allowed me to do that.
4) Describe us a bit about your creative process while creating a piece.
I'll start by drawing my subject using reference photos, then I'll scan the lines into photoshop and start applying blocks of colour. After that I'll use the pen tool to start building up areas of black on the 'Soft Light' layer setting to introduce tone and shadow, before using the reaser on low opacity to blend those areas. Finally I add texture.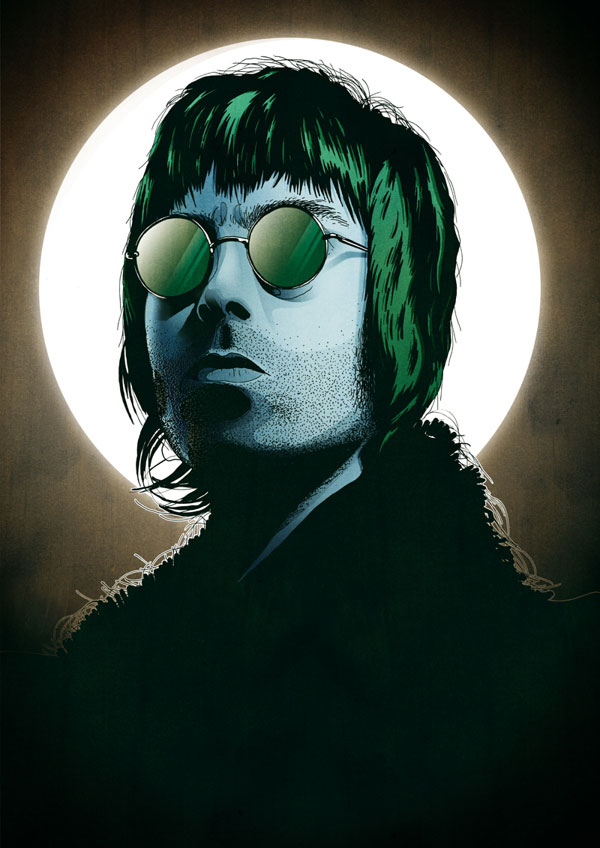 5) What's would you consider the best moment on you career till now? Please share with us more about your path.
I got lucky quite early in my career. A restaurant chain called Zizzi saw my work at an exhibition straight after I had graduated and asked me to paint a mural for one of their restaurants in London. After that I painted a couple more, and then ended up working in-house for them as an illustrator, designer and art director. I'm still in that role now, but my contract is only 3 days a week, which allows me to work on other projects when they come in. It's a perfect balance. More recently, I've just finished a mural for the Holiday Inn in Camden, London, which has gone down really well with people and gotten me a lot of exposure. It's still early days but it feels like that could be a really important project in my career.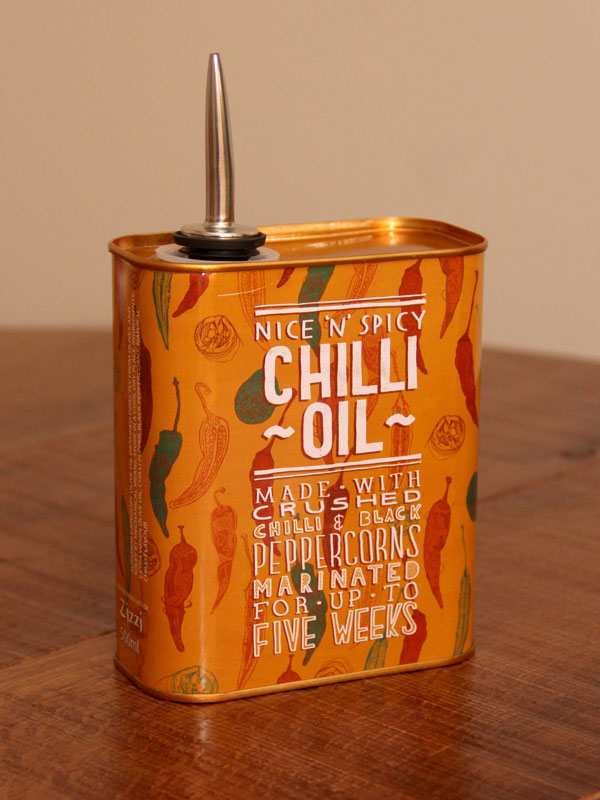 6) How do you describe your daily routine?
Most days I'll get up at around 7.30, then get on the tube and go into London where I work in-house for Zizzi. I'll get home from there at around 7pm and if I'm really busy I'll do some more work in the evening. On the days I'm not working with Zizzi, I'll (get up slightly later and) work from my little studio at home. I try to work on personal projects whenever things are quiet elsewhere, it's always nice to have that freedom.
7) On the last years you've dedicated yourself to mural art, but I gotta say it looks a lot to your illustration/design work. What you think about working with this media and what we can expect from you on the near future?
The only reason I've had the chance to work on so many mural projects is because of the work I do with Zizzi – they have over 100 restaurants nationwide, and they have murals painted in all of their new or refurbished restaurants, so there's been plenty of work for me there! There are a couple more mural projects in the pipeline, but I also want to focus developing my lettering and illustration for print. I really want to get involved in a few more editorial/advertising projects, which I haven't had the chance to do yet.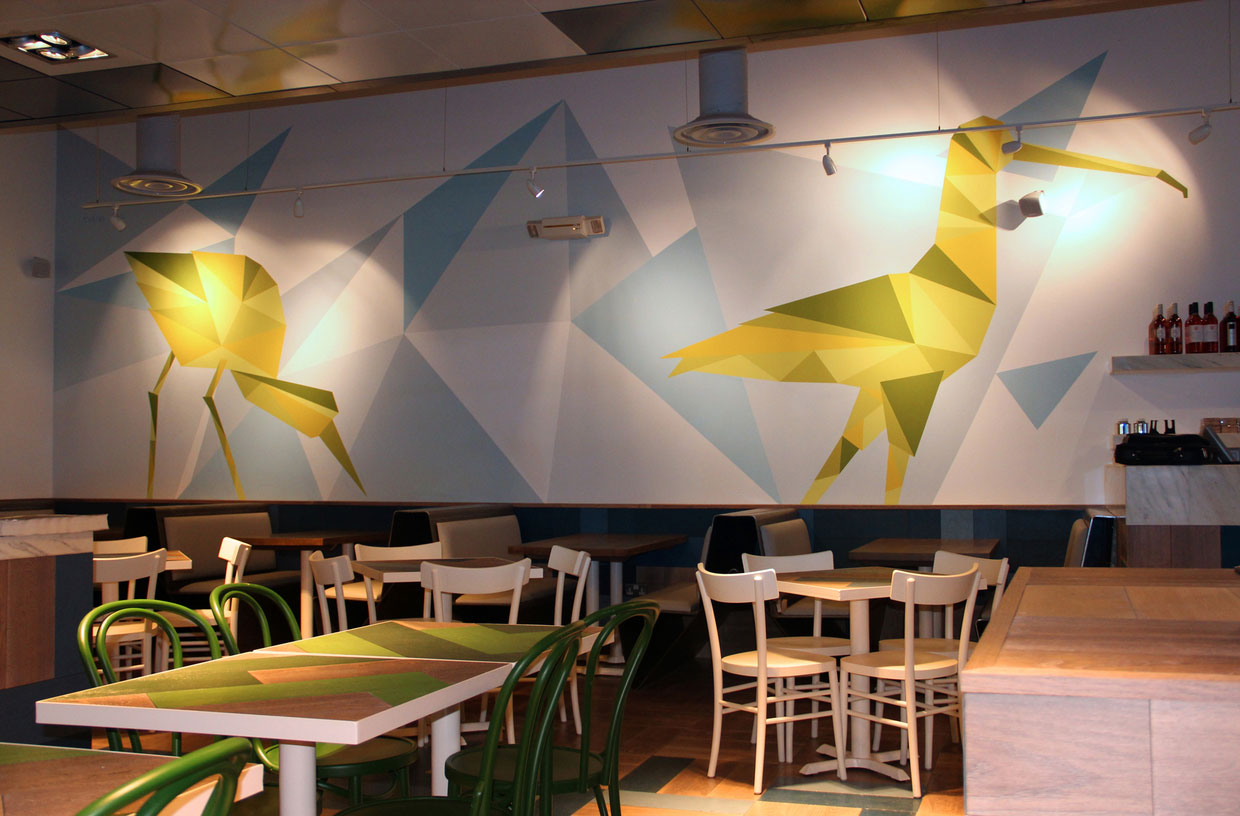 8) Tell us five lessons you believe are really important for every illustrator.
If you don't ask you don't get.
Make the most of opportunity.
Learn from your mistakes.
Exceed your clients's expectations.
Be nice.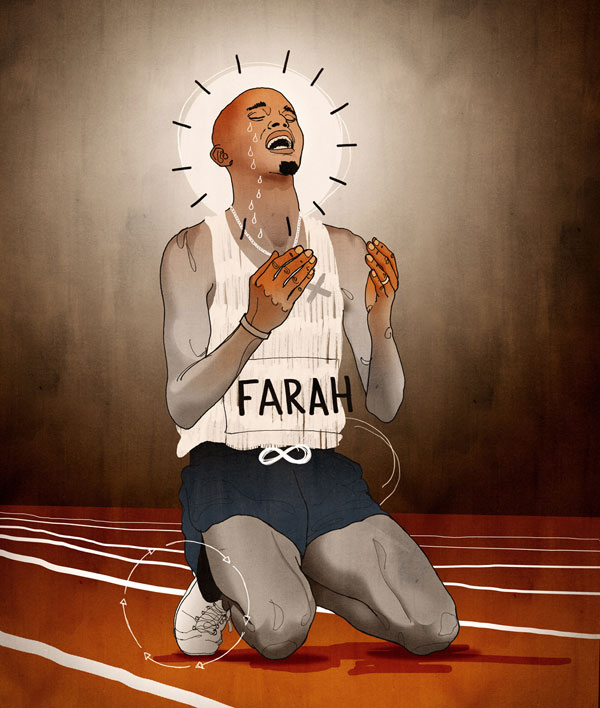 9) Tell us five websites that you like to visit
Let's assume that Abduzeedo is a given :)
http://industryandinterest.com/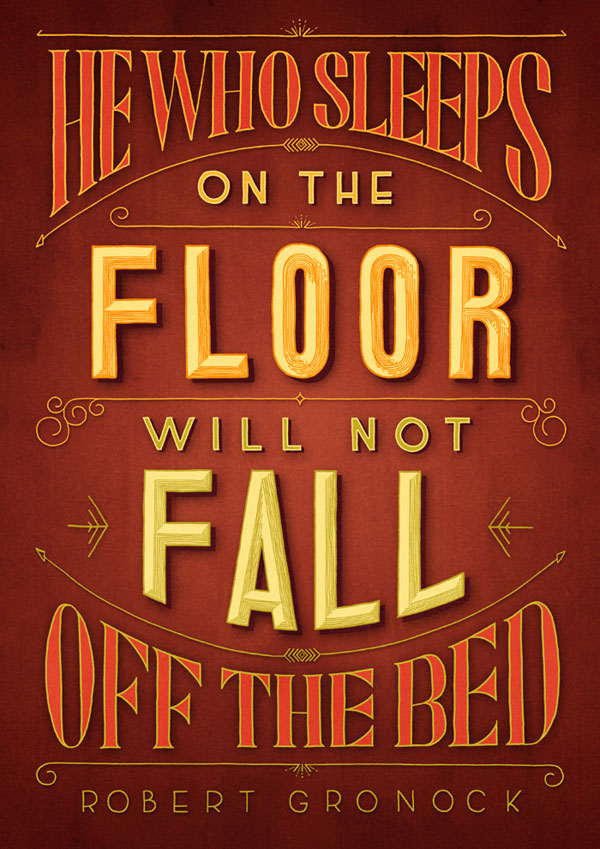 10) Thanks again for your time, please leave a final message for the ones who are starting out on this kind of business.
Make good work and show it to everyone.
Murals 2011 from Tobias Hall on Vimeo.