Ben Johnston is a designer/typographer that got our attention recently for being on the highlight with some pretty well crafted projects mixing traditional and digital methods. Recently, we had the pleasure to interview Ben and know more about him, his career, technique and perspectives, hope you enjoy it.
You can reach Ben on the following links:
1) First of all I would like to thank you for doing this interview, it's an honor for us to present more about you to our readers. I would like to start asking you about when your interest for typography and graphic design started?
I've always done art and painting throughout my school career when I was younger. After school I went travelling for a few years before deciding to study Product Design in Cape Town, South Africa. All the while studying I started playing around with Graphic Design and illustration.
I dropped out of my course after a year and a half and decided to pursue graphic design. From there I got a job in a small agency and taught myself what I needed to know. After a few years of freelancing and working in ad agencies, I started working with lettering and type.
From now, I'm currently living and freelancing in Toronto and I'm open to anything that comes my way..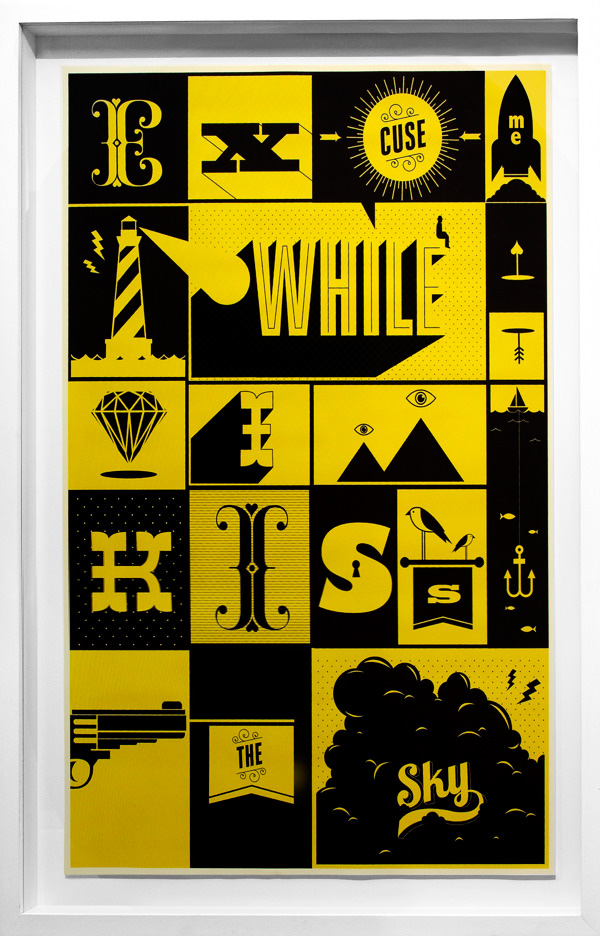 2) Which artists do you use as reference?
There's no particular artist I look at for reference, but rather anyone that is doing something a little different to the usual. I have a great appreciation for anything well crafted, whether it be illustration, fashion or even product design.
Recently I've had the chance of working along side animators and industrial designers, which has really broadened my perspective on what's possible for projects. The more industries you learn about, the greater the possibilities for collaborating on future projects become and it's a chance to really push things further.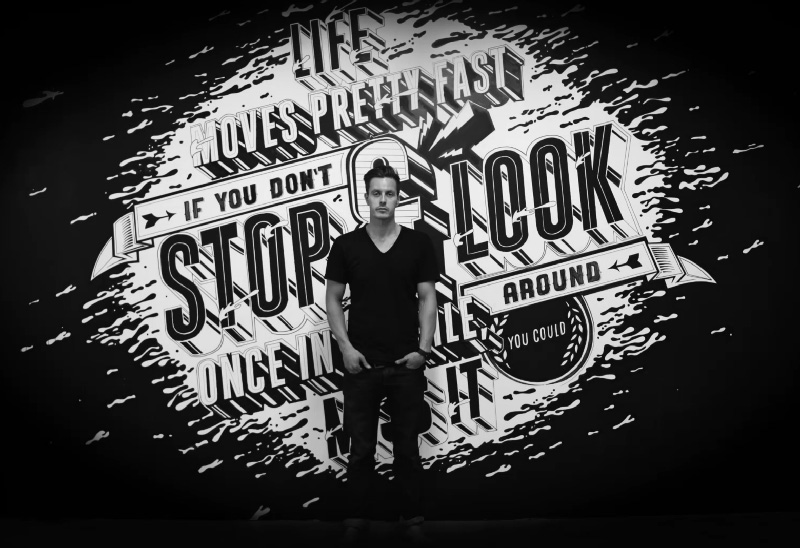 3) Your style is quite influenced by classic graphic design and modern typography. How did you develop this style and how would you describe it?
I do definitely enjoy traditional graphic design and branding work just as much as the lettering work. I work hard and use both interchangeably. I'm constantly busy with about 4 projects at any given time and like to work on as many different styles and mediums as to not to become too niche.
There's a lot of styles i still want to explore, so I'm just going to keep at it and take on all the work that comes my way.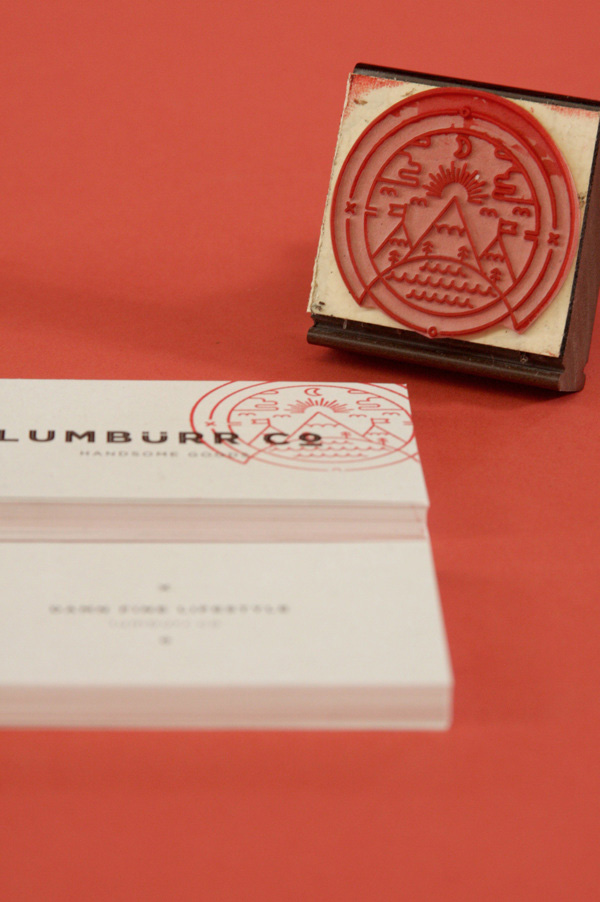 4) Describe us a bit about your creative process while creating a piece.
I find the best way to get started on a project, is just to start. Do your research on the brand and make sure you fully understand the brief, but don't get lost trailing the internet for hours looking at inspiration.
Your best bet is to put pen-to-paper. Once I start playing around with concepts and ideas, a clear direction becomes apparent.
I normally do fairly rough sketches, and then scan it and play in illustrator. I find it best not to waste too much time on sketching, as my design develops and changes so much once I start working on the computer.
Once I finish with the vector work, then the final application process begins, either painted or 3d printed in this case.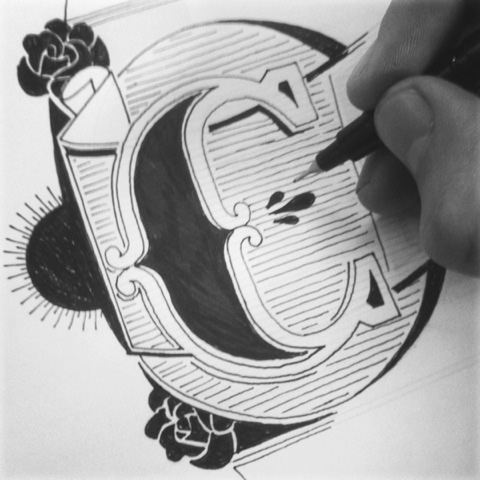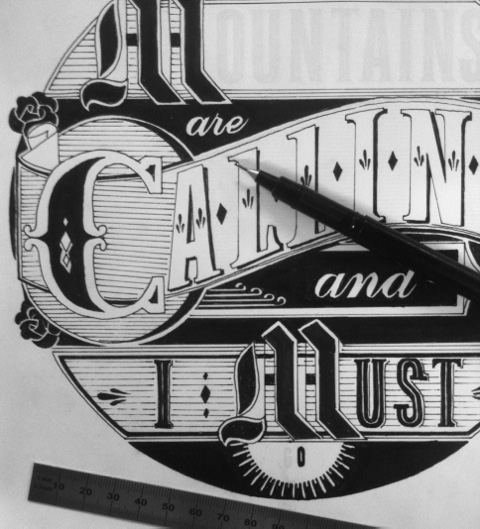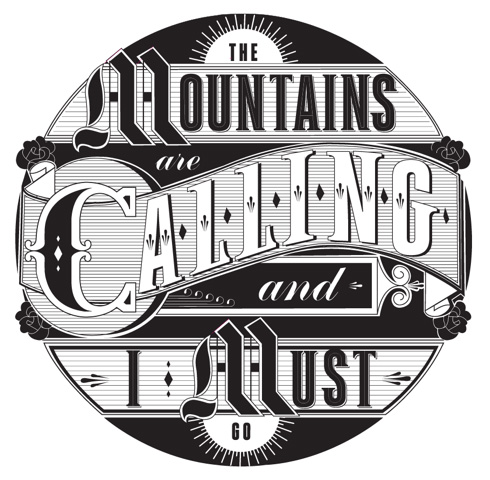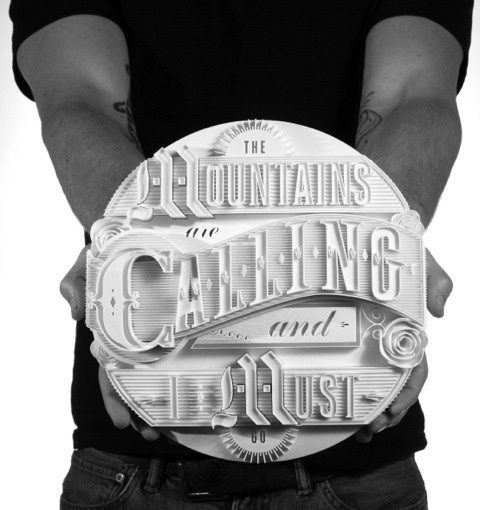 5) Tell us more about your next projects and steps as a professional you have in mind for 2014.
I've actually got some really exciting stuff coming up in the new year. I'm currently working through the holidays on a big mural pitch and also heading up the design & creative direction on a new social media platform. I have also been in talks about joining up and working with another group of designers and illustrators.
There are also a few projects and collabs that I've started and just need to finish up.
Other than that, there's a lot I still want to learn, from animation to sign painting and I also want to try squeeze some travelling in. It's going to be a crazy year, but I'm pretty excited to see where things go.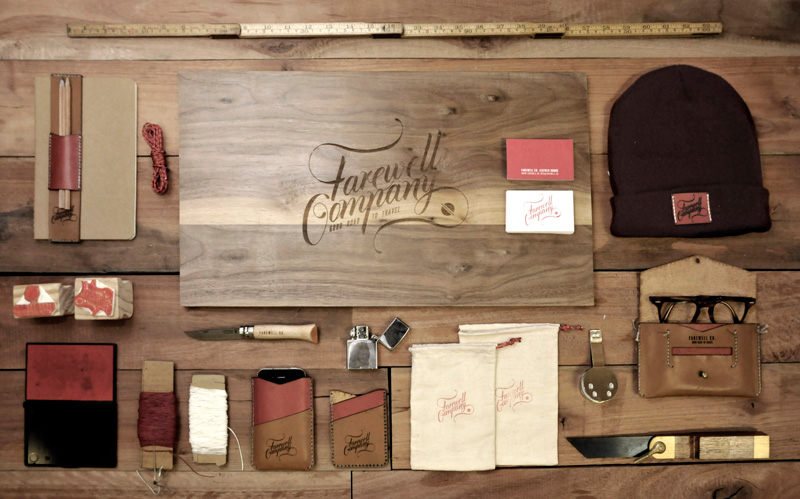 6) How do you describe your daily routine?
I usually get up around 7 and go straight for the coffee. I'm pretty useless until I've had my first cup, so I make that a priority.
I then check for emails to see how quickly I need to get to the studio.
After breakfast I'll walk through to the studio. I decided to get a space away from home as I feel it was important to leave the house everyday. It also helps to separate you work life from your social. I'm okay working at home at night when deadlines are tight, but on the usual day-to-day I like the social interaction.
Once I get to work I'll get started straight away on whatever project I have at the time. So I'll either start putting pen to paper or get on the computer and carry on with the project.
I try to get out of the office by 6 or 7 and then go for a run before heading home.
I recently moved to Toronto, so it's thrown a bit of a spanner in the works being so cold, but I'm finding ways to adjust and keep busy without being outside.
Basically a lot of the days are the same, but I do keep lists and set deadlines each week to make sure that i'm getting through everything I need to. I'm also a firm believer in working on side projects consistently, so I'll probably spend at least 2 or 3 nights a week on those.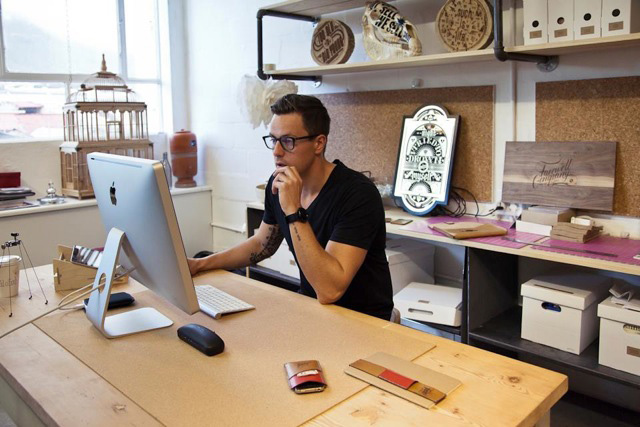 7) Being a multimedia artist, please tell us what's your favorite media to work with? Why?
There isn't one medium I prefer more than any other, but rather using all the tools together to create a great end product.
I really love sketching on paper, but I'll normally only work up something quite rough so I still have a lot of room to play around once I scan it in and start working in illustrator.
I feel that depending on the effect you're looking for, it will always determine what tools I use and how I go about it. I normally have a fairly good idea of the end result before I start, but I also experiment along the way and end up with something new a fresh.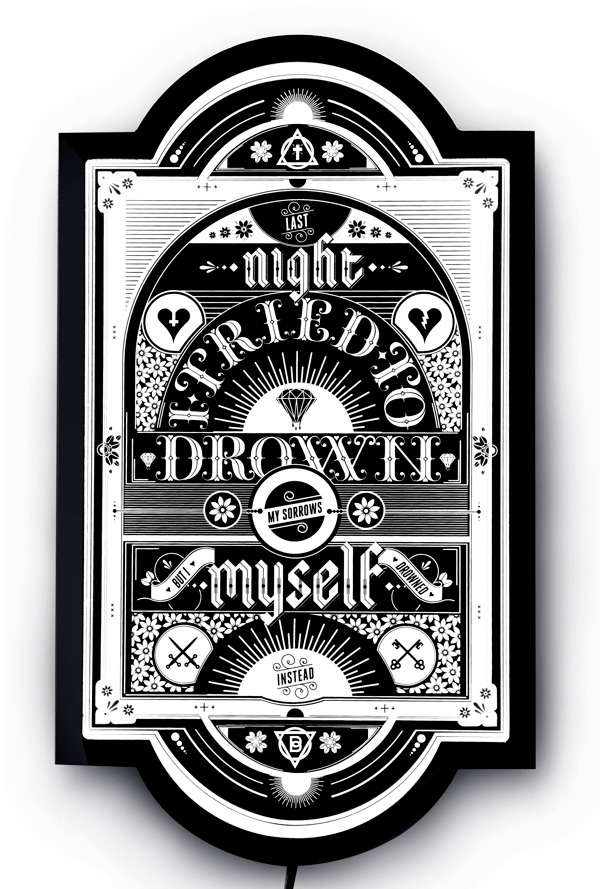 8) Tell us five lessons you believe are really important for every type designer.
Lettering really is a trial and error kind of process. I feel that I'm still learning every time I work on something new.
Try to finish every piece you start. Even if i don't like the piece towards the end, I always finish it so I can then move on to something else. It's never a waste of time, as you are always learning what works and what doesn't.
Try to practice new styles all the time. Even if you like doing intricate script, try out some calligraphy or big bold lettering, it helps to train your eye.
Step away from the computer every now and then sand do some sketching by hand, even it's really rough.
Don't wait until you get a new job in to try new styles or do new projects. If you have some spare time, do a tutorial or design a poster. The more work you do, the better designer you'll become. Easy.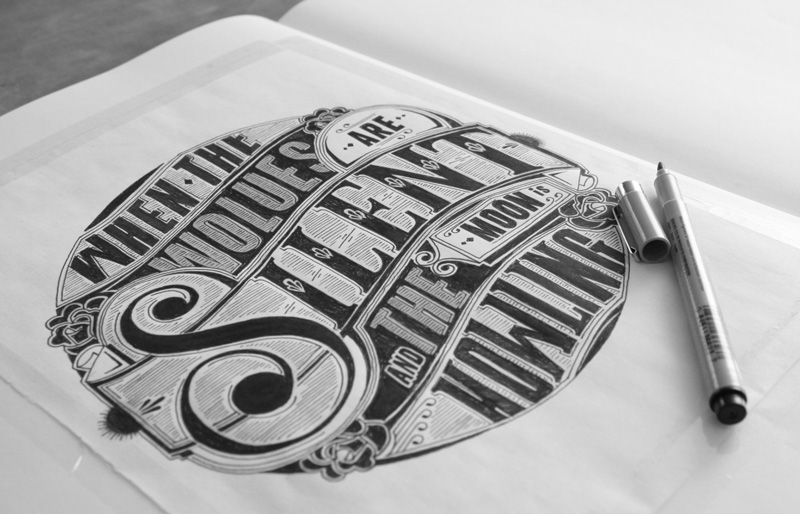 9) Tell us five websites that you like to visit.
Communication Arts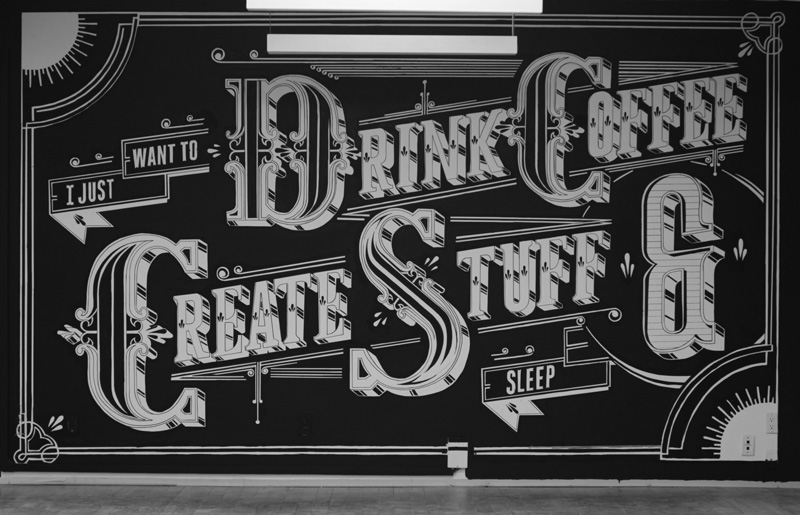 10) Thanks again for your time, please leave a final message for the ones who are starting out on this kind of business.
Forget about trends in design or lettering, Just do work that makes you happy and it'll show in the end.