In this year, 2008, that is about to end, I had the opportunity to write quite a few Photoshop tutorials for PSDTUTS, Digital Arts, and of course here on Abduzeedo. I also read lots of tutorials during the year. They've helped me create the effects I want, and most importantly, showed me different ways to use Adobe Photoshop; from Vintage Posters to really crazy photo manipulations.
I have to say, 2008 was a year full of great tutorials. That's why I want to share some of the most useful Photoshop tutorials with you. I know there were many excellent tutorials, and I want to hear what your favorites were. So leave a comment with your list of favorites. Also, please let me know what you'd like to see in the new year.
Create a Dream Design with 3D Typography
This tutorial is simply amazing, Alex Beltechi shows us how to create a really cool 3D type using illustrator then in Photoshop add textures and other elements. Also I've learned a lot with the way he creates the bushes and foliage.
Enhance Your Ad Designs with 3D Splashes
What I like in this tutorial was the way Alessandro Giglio creates the splashes. Much better than buying or using brushes he really took photos and did the real thing. Of course the whole tutorial is really well done with nice and useful tips on how to use the Liquify filter.
Create cool neon effects
This was one of the best effects I've seen ever. I don't need to say anything, you have to check it out this master piece from Tony Ariawan.
Create amazing photomontages
Nik Ainley is one of my favorite digital artists out there, he's really a master and in this tutorial he shows us how to play around with some images to create an amazing underwater scene.
Seriously Cool Photoshop Explosion Effect
I know, I wrote this tutorial, but I have to say, I learned a lot from it, and I think it's useful because it shows how to create we can create complex effects using simple solutions like the Clone Tool with some brushes.
Photoshop Paper Texture from Scratch then Create a Grungy Web Design with it!
Collis shows a bit of his secrets in this fantastic web design tutorial. Very useful tips on how to create paper textures
How to turn Tom Cruise into an alien
I think I don't need to say anything about it, the title says it all.
Make an Inspiring Artistic Poster with Drawn Elements
In this tutorial Alex Beltechi shows us how to create a very cool poster with drawn elements, the step 7 is the best in my opinion. But also there are some very useful tips on how to use textures, brushes and the Color Range feature in Photoshop.
Secrets of Photoshop Hair Brushes
Bert tackles the topic of creating realistic hair and fur with Photoshop, do I need to say anything else?
Psychedelic Life Tutorial by Guilherme Marconi
In this tutorial Guilherme Marconi show us a bit of his working process. From how he comes up with the ideas and what he does to make them become reality.
Swirl Mania in Illustrator & Photoshop
This is another tutorial I wrote this year and for me it's very useful because it explains how to create swirls in Illustrator and mix them with a photo in Photoshop to produce a very cool design.
Displacement Water
In this tutorial you will learn how to create super realistic water surface in Photoshop using the Displacement Filter. The end result is simply fantastic.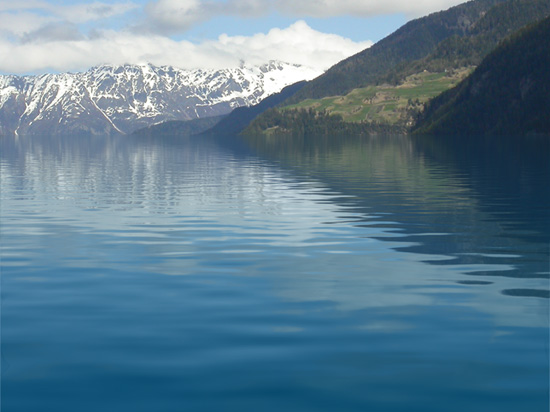 Creating Effective Clouds!
This tutorial helped me to create the Beautiful Fluffy Clouds in Photoshop - Christmas Tutorial. You will learn how to create really nice clouds using brushes.
The O series tutorial
In this tutorial James White shows us a bit how he creates those amazing designs. Very simple and effective use of blend modes and colors. Definitely worth reading it.
Create a Spectacular Grass Text Effect in Photoshop
Without any doubt one of the most beautiful tutorials of the year, the outcome is awesome and once again Collis shows us a bit of his mastery when it comes to Photoshop.
Creating surreal landscapes
When it comes to creating out-of-this-world images, the only limit is your imagination. Justin Maller shows you how to get flawless results.
Transform your doodles
Turn your idle sketches into gold with amazing Photoshop techniques from Craig Shields.
Photoshop Photo Manipulation Tutorial
In this tutorial Chris Gonzales shows us hot to mix photos of a lion and an apple to create a crazy image.

Photoshop Photo Manipulation Tutorial from Chris Gonzalez on Vimeo.
HDR Tutorial
In this tutorial un/exposed shows how we can blend three differently exposed images using Photomatix, and then demonstrates how to use some basic Photoshop techniques to touch-up the resulting image.

HDR Tutorial from un/exposed on Vimeo.
The new way to create 3D text
3D text needs the right depth, lighting and texture. Nik Ainley tells you how to do this without re-rendering nightmares
Combine 3d Renders With A Stock 3d Model
In this tutorial the guys from SimplyPSD show us ways to adjust and blend multiple stocks together to create a seamless kaleidoscopic base for an artwork. They also cover basic etching ( extraction ) techniques, look at some new layer-masking methods and have a play with different kinds of blur effects.