We're over the moon with the launch of the Block Shop Textiles x Fireclay Tile Handpainted Collection, a collaboration between the sister-run design studio & home textiles brand and the handmade, sustainably designed tile company. The collection was inspired by the creative spirits of female artists who helped pave the way for today's modern visual culture and includes four distinct patterns, each highly configurable for a unique and interactive design experience. Each handmade, handpainted tile is completely one-of-a-kind and each pattern is designed to offer boundless opportunities for any design project.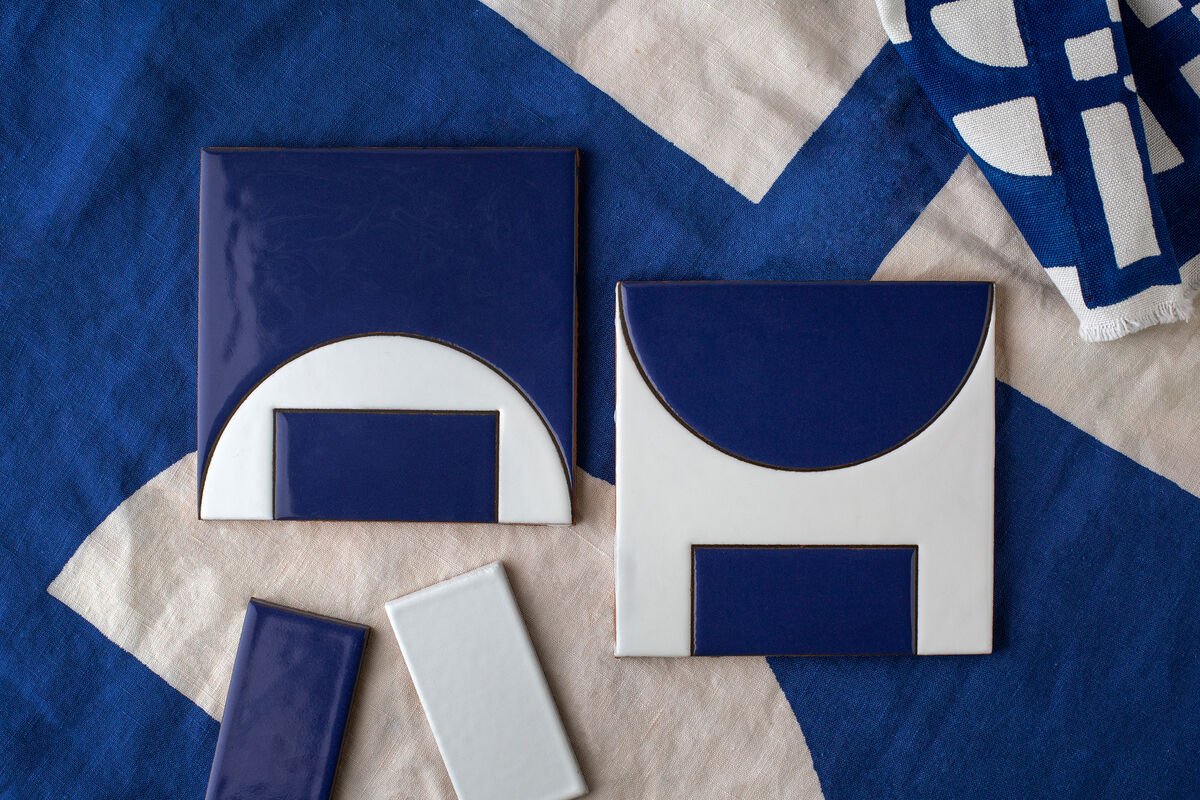 The collaboration was spearheaded between Block Shop's founders Hopie and Lily Stockman, and Fireclay's Creative Director Jamie Chappell, artists inspired throughout their lives by women who helped pave the way for today's visual culture and inclusivity in the arts. These creative powerhouses partnered virtually, mostly over countless Zoom calls throughout the pandemic from their makeshift home offices in the Los Angeles and Bay Area. The result, a smile-inducing collection created by two teams of craftspeople that have expertly married their individual creative talents with beautiful design and handmade entirely in Fireclay's eco-friendly California Factory.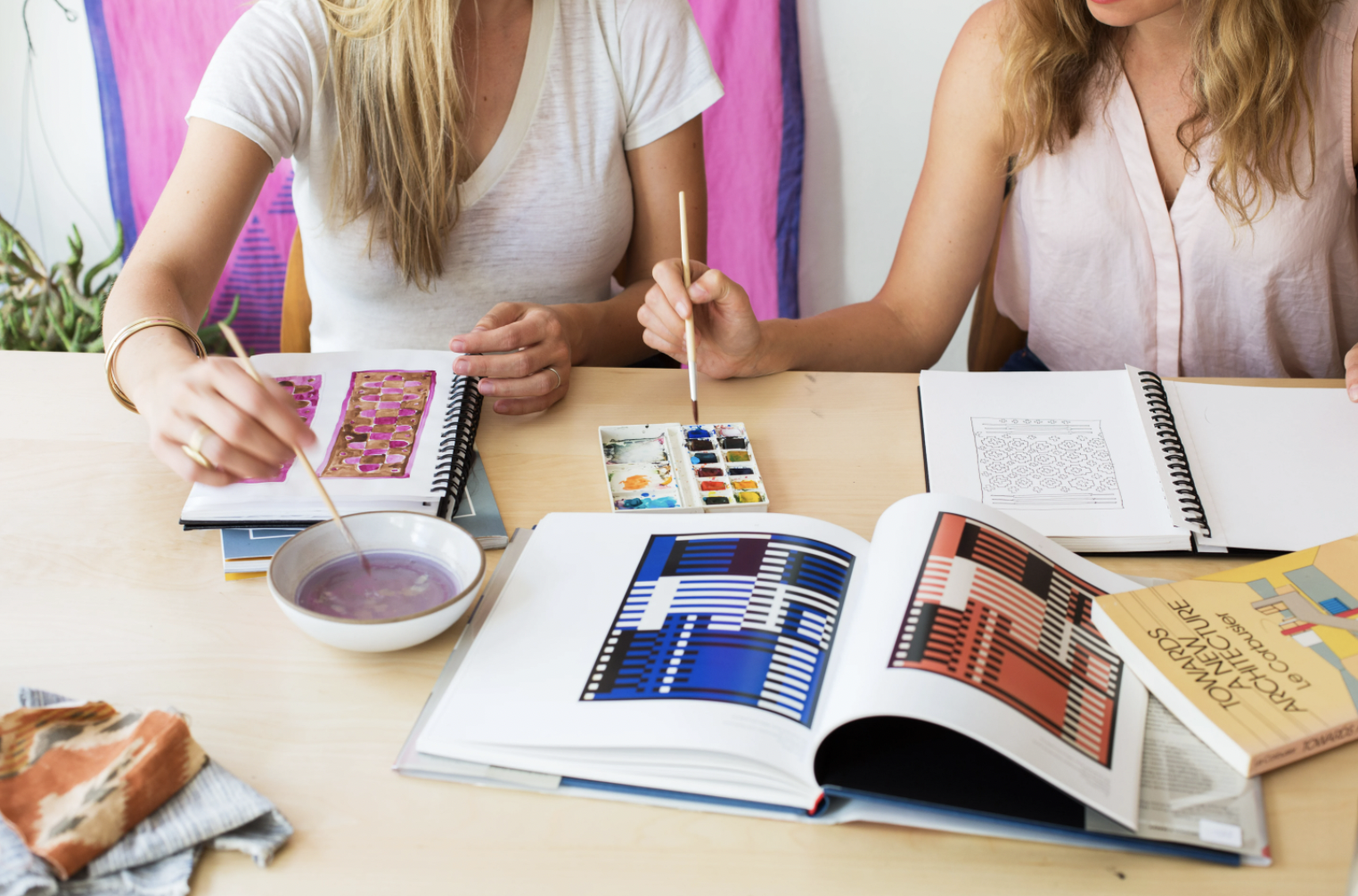 There's a natural fusion in pattern layout across tile and woodblock printing that makes this collaboration so dreamy. In block printing, wooden blocks are stamped across textiles to create an all-over pattern, literally "tiled" across the textile. The limitations of size and repeat style across both tile and wooden blocks open up the imagination to limitless combinations and possibilities.
Fireclay and Block Shop share an aligned design sensibility and obsession with technical process details, and we had so much fun drawing new patterns that worked both visually—pattern, color, texture—and practically from a production and installation perspective. We both believe in small batch production, traditional techniques, and handmade, one-of-a-kind products.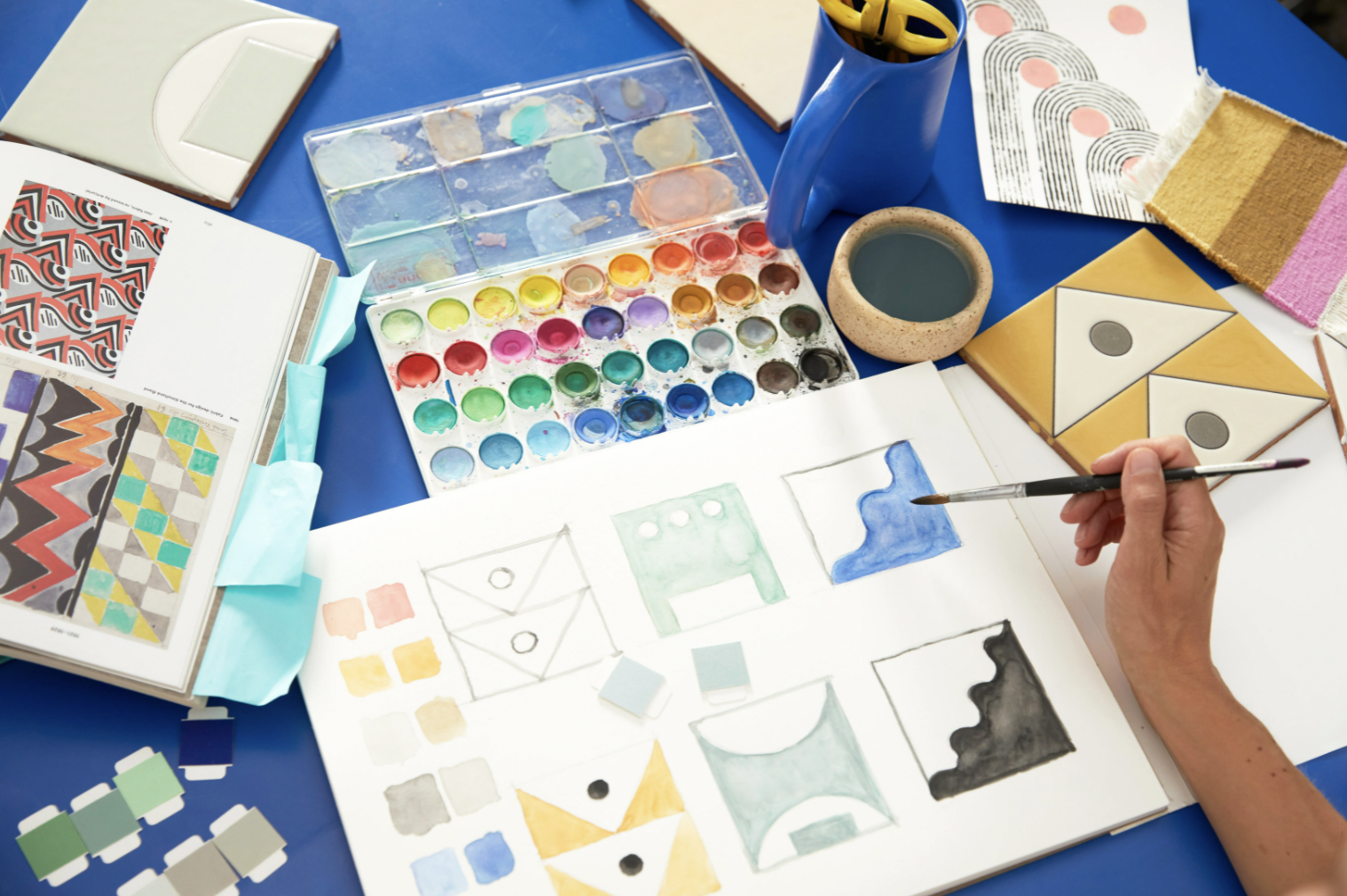 We love this collaboration even more because of the shared values of two amazing companies. Both Block Shop and Fireclay are committed to the care for their customers, the environmental impact of running a business, and creating a timeless product. From paying makers a living wage, using recycled materials in the manufacturing process and giving time, talent, and resources to their local communities, both Block Shop and Fireclay Tile are to be admired for using business as a force for greater good. In honor of those women artists who led the way through the 20th century to make this collaboration possible, Fireclay Tile is donating 5% of all sales to Allies in Arts to support the next generation of courageous creatives.