Today we're going to do our first graffiti Case study, so for this occasion I had the pleasure to hang out with one of the most notable graffiti artists from Brazil, Jotapê Pax. For more than 10 years Jotapê has being doing graffiti thru the home town from the Abduzeedo team (Porto Alegre), one thing I always noted was his signature drawing, I little black fly.
Well, to be more specific let me show you some of the artworks where these fly appears: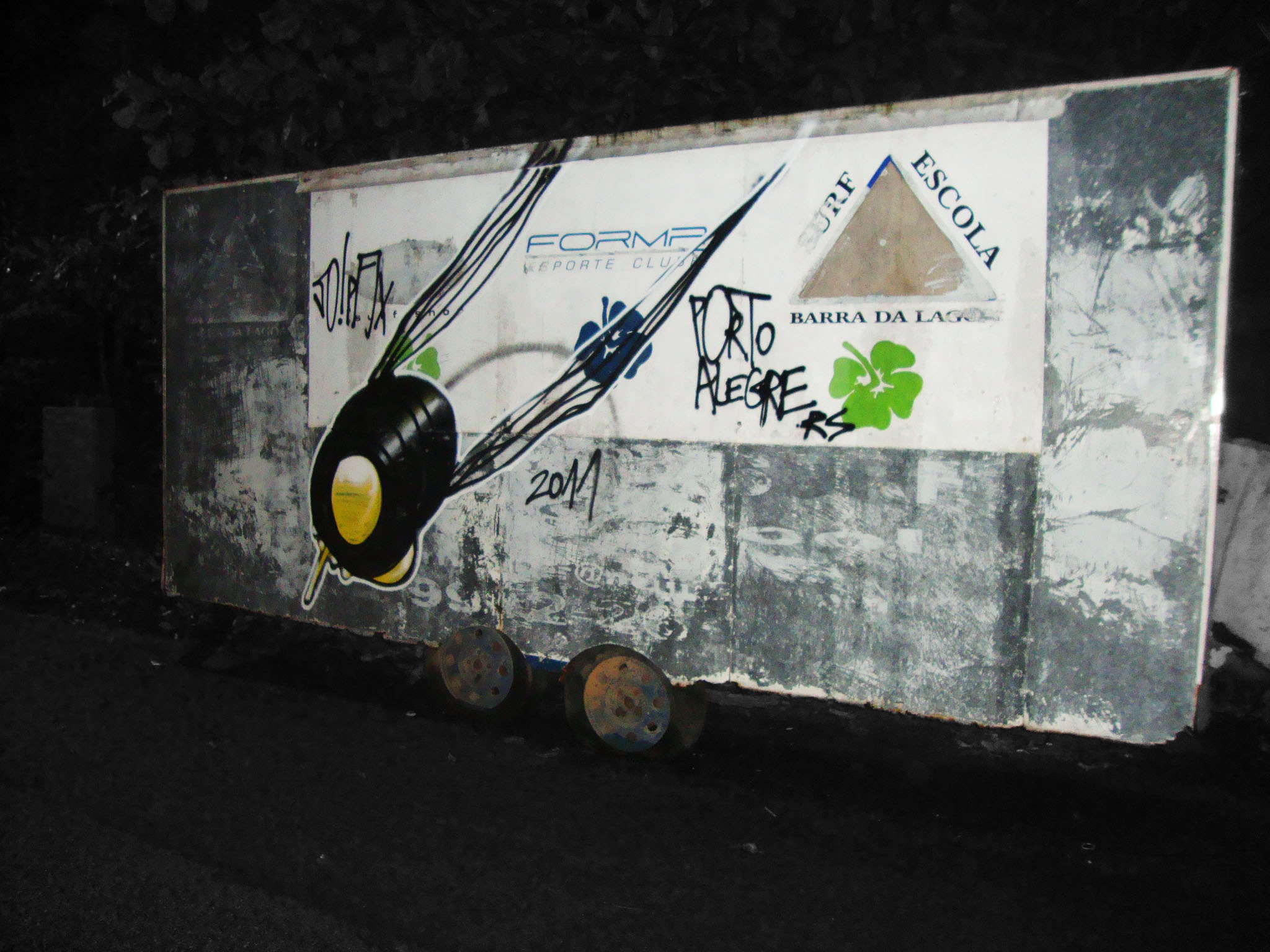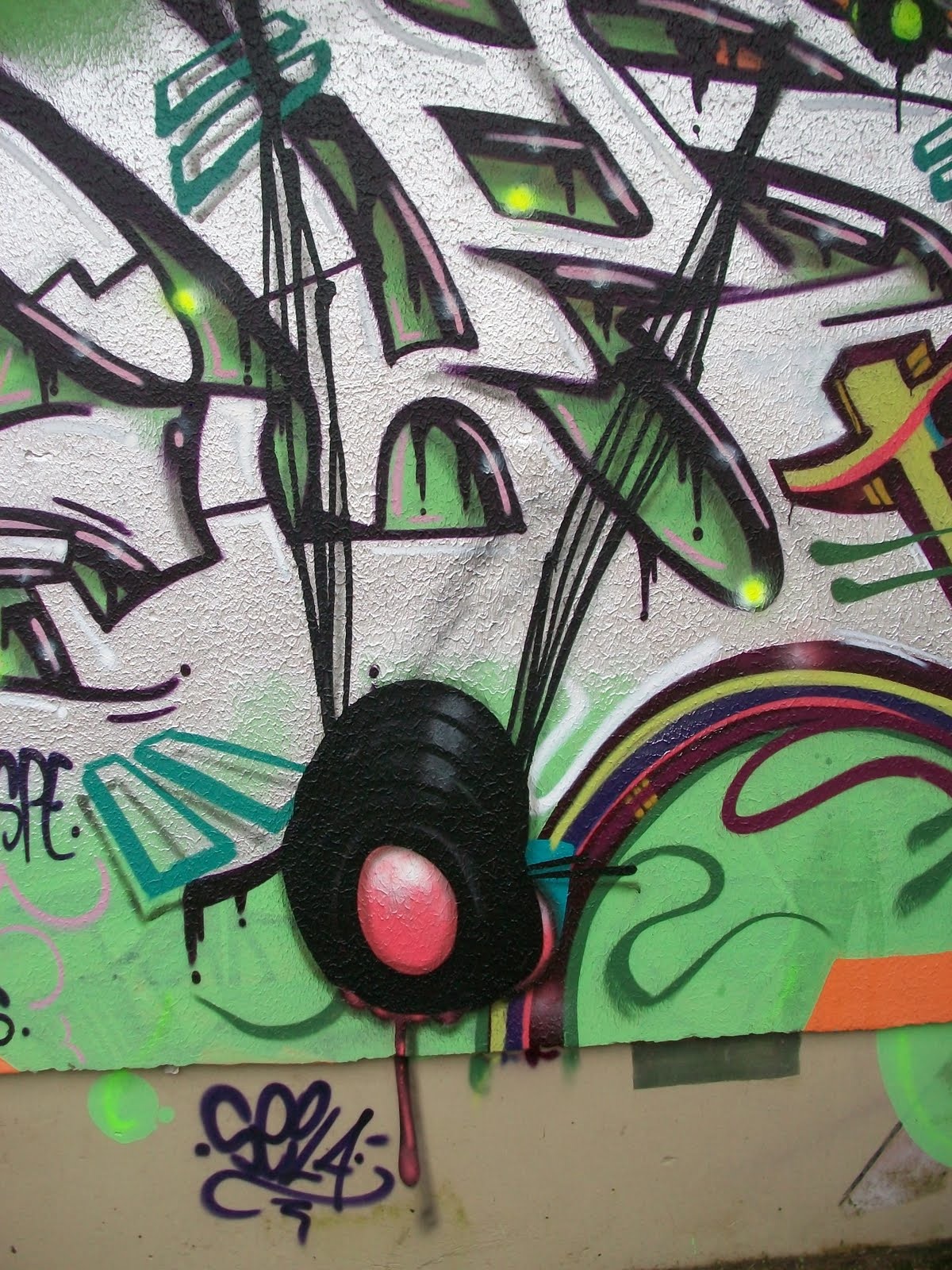 Spray techniques are really though to master, Jotapê has been doing it for a long time and so he could explain me how to achieve such final effect. Bellow I,m going to explain the steps that he take to create his flies.
The process
Step 1 (Shape)
Jotapê always start his fly by drawing the shape of the eyes, the body, the drip and the wings (sometimes he rather doing the wings later), this step is basically a rough of how will be the final work.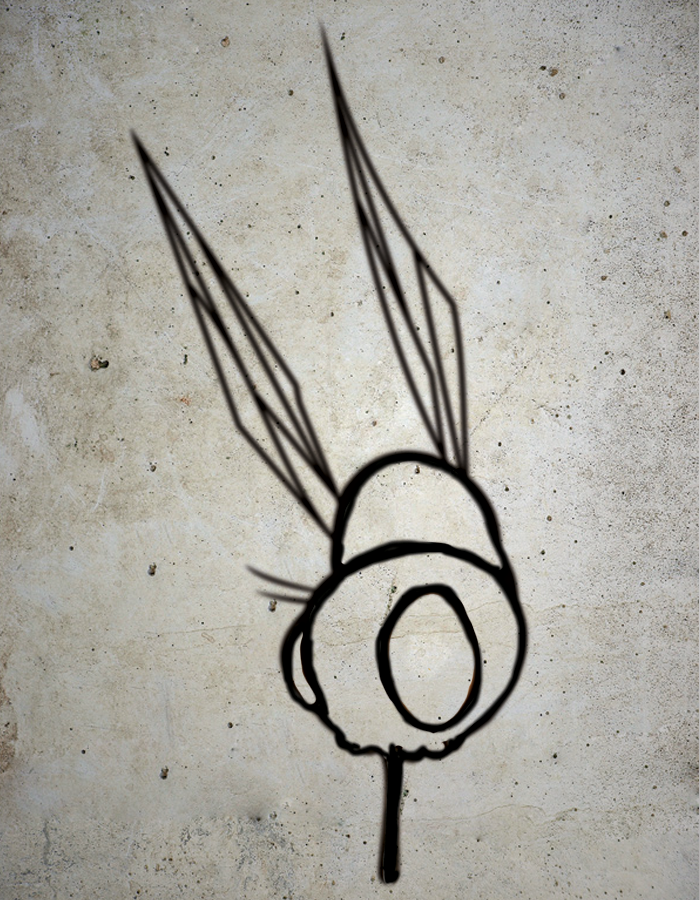 Step 2 (Fill)
In this step he would paint all the body with a black fill, leaving the eyes circles intact.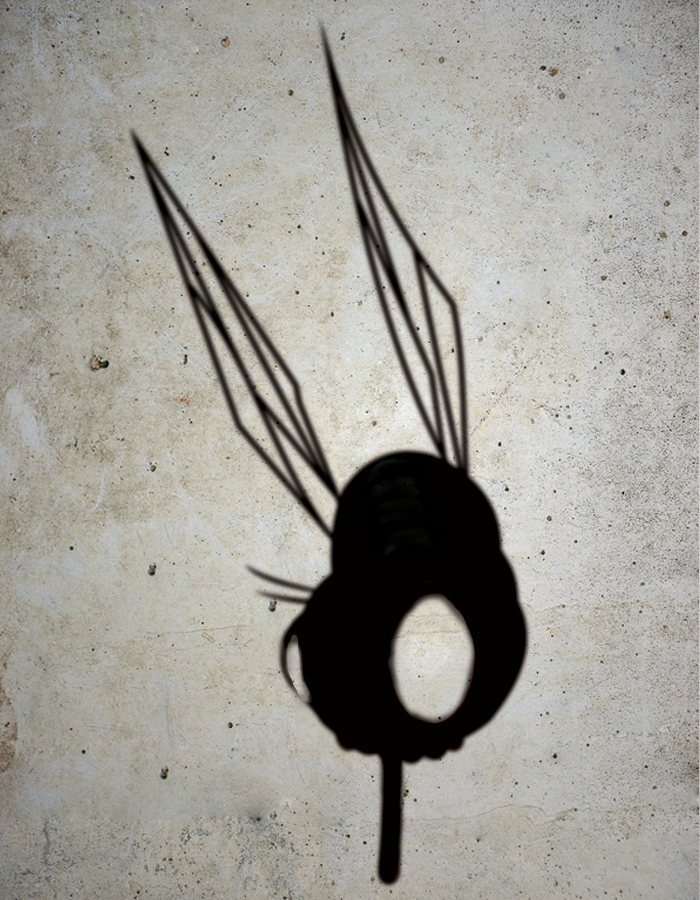 Step 3 (Color)
Using white and orange (or other color), he would paint the eyes and make the reflect on the body, this may look strange and blurry at this point, but later he will adjust it.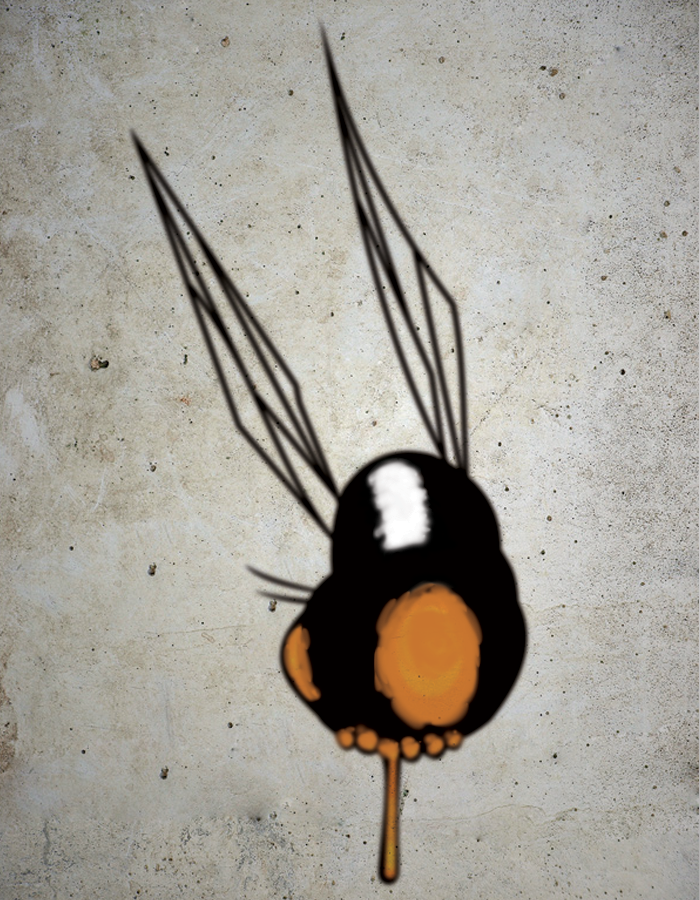 Step 4 ("Recorte" / Cutting)
In Brazil we call this technique "recorte" that means cutting in english, "recorte" is when you adjust the lines and shapes of the work by using the color of the background, giving a better definition and a sharper look to it. Here Jotapê used the black color from the fill to adjust the eyes and make the division on the body.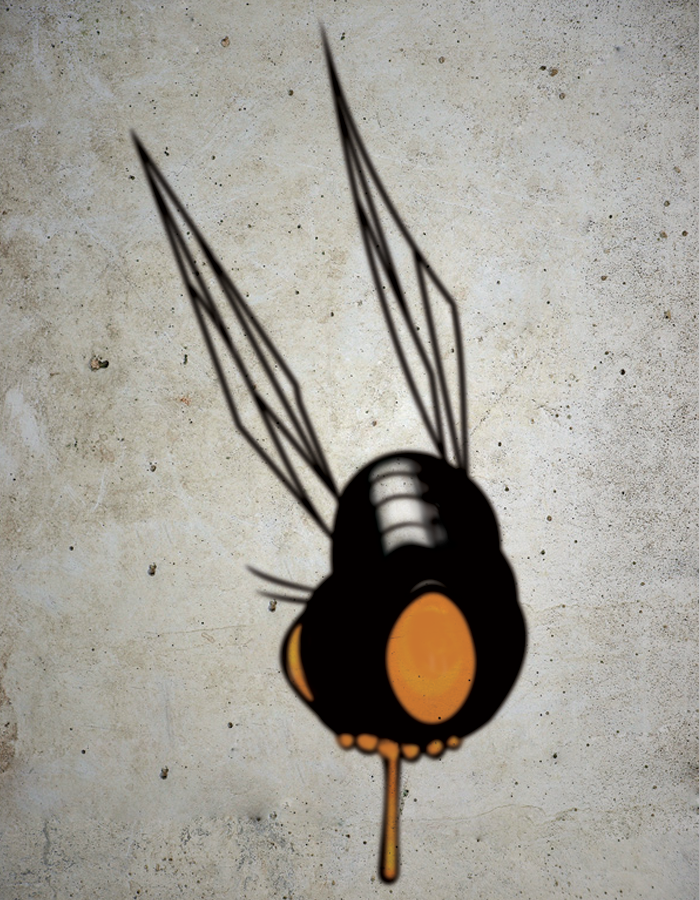 Step 5 (Lights/ Reflects/ Transparencies)
Is really common to add lights and reflects after the "recorte", it's like a final touch to the piece. Jotapê normaly add some lights on the eyes and some transparencies on the wings.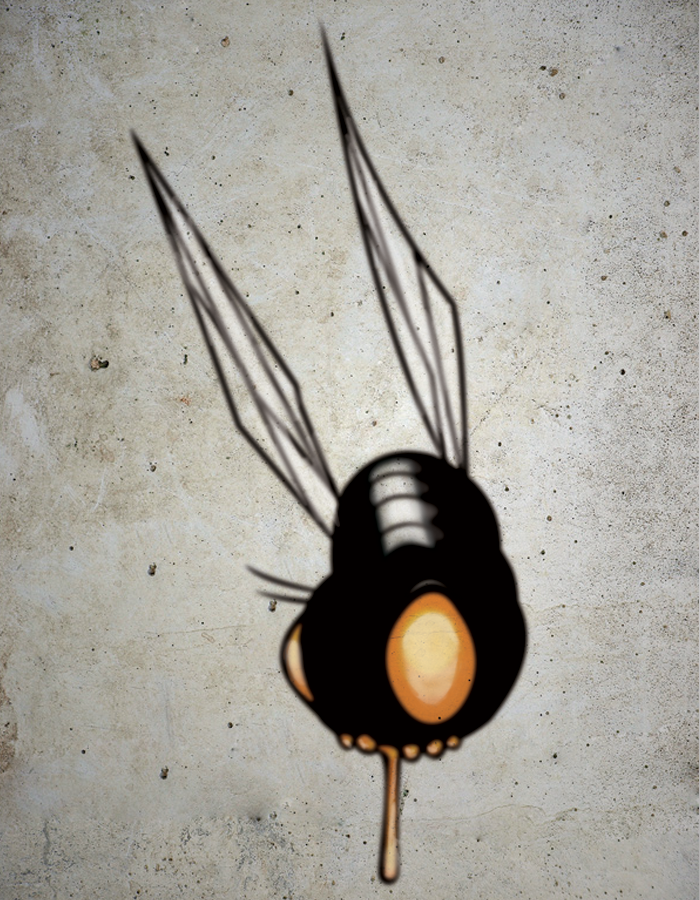 Ok, enough talking, let's see how the pro do it!
On the video bellow you can see all the steps (not exactly on the same order) of how Jotapê do he's remarkable fly.
Black Fly by Jotapê Pax from Marcos Torres on Vimeo.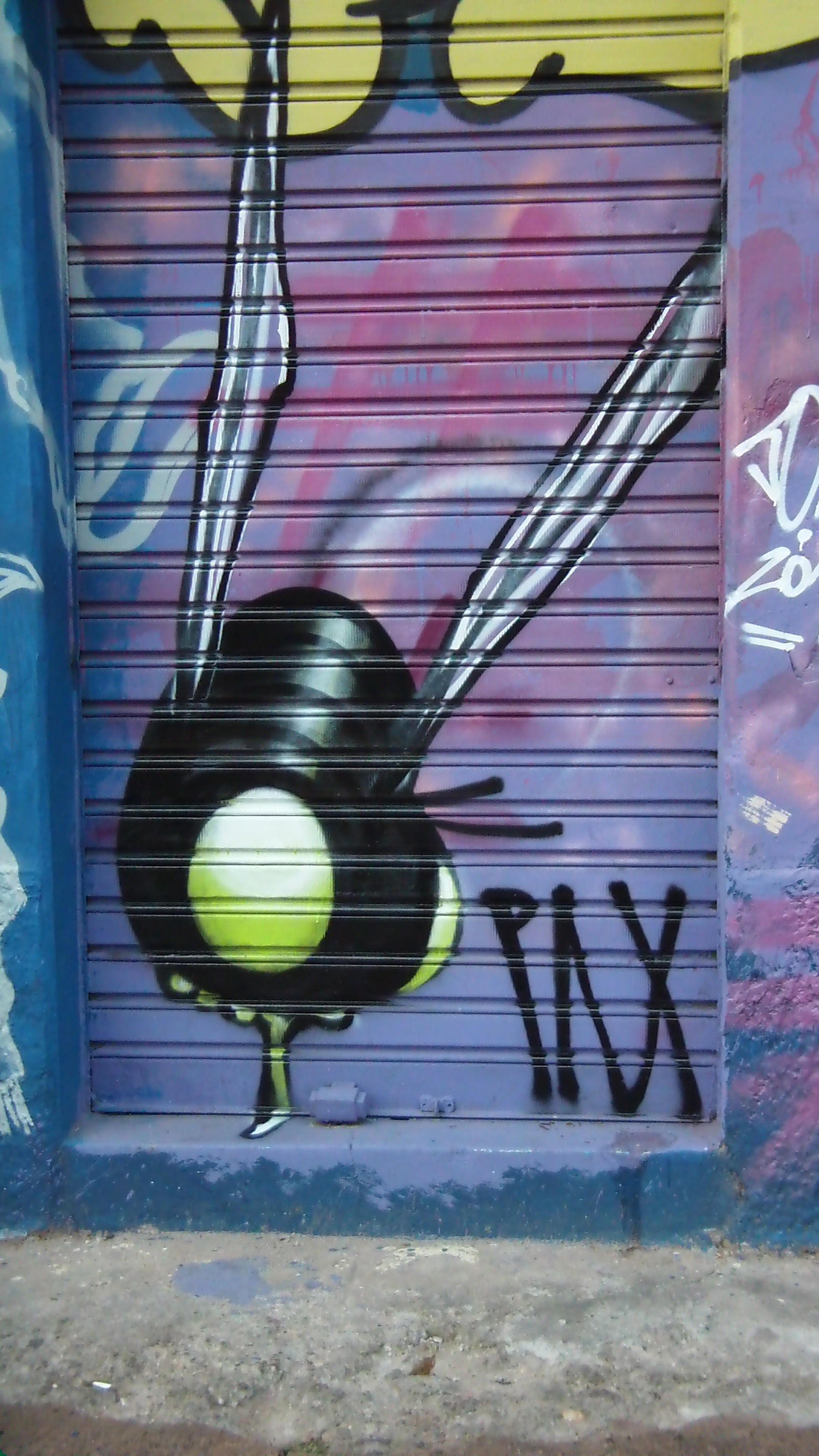 Let's see one more time, from a different spot.
Let's see another fly he did on the same day on a different type of wall, this one was dedicated to our website :)
Black Fly II by Jotapê Pax from Marcos Torres on Vimeo.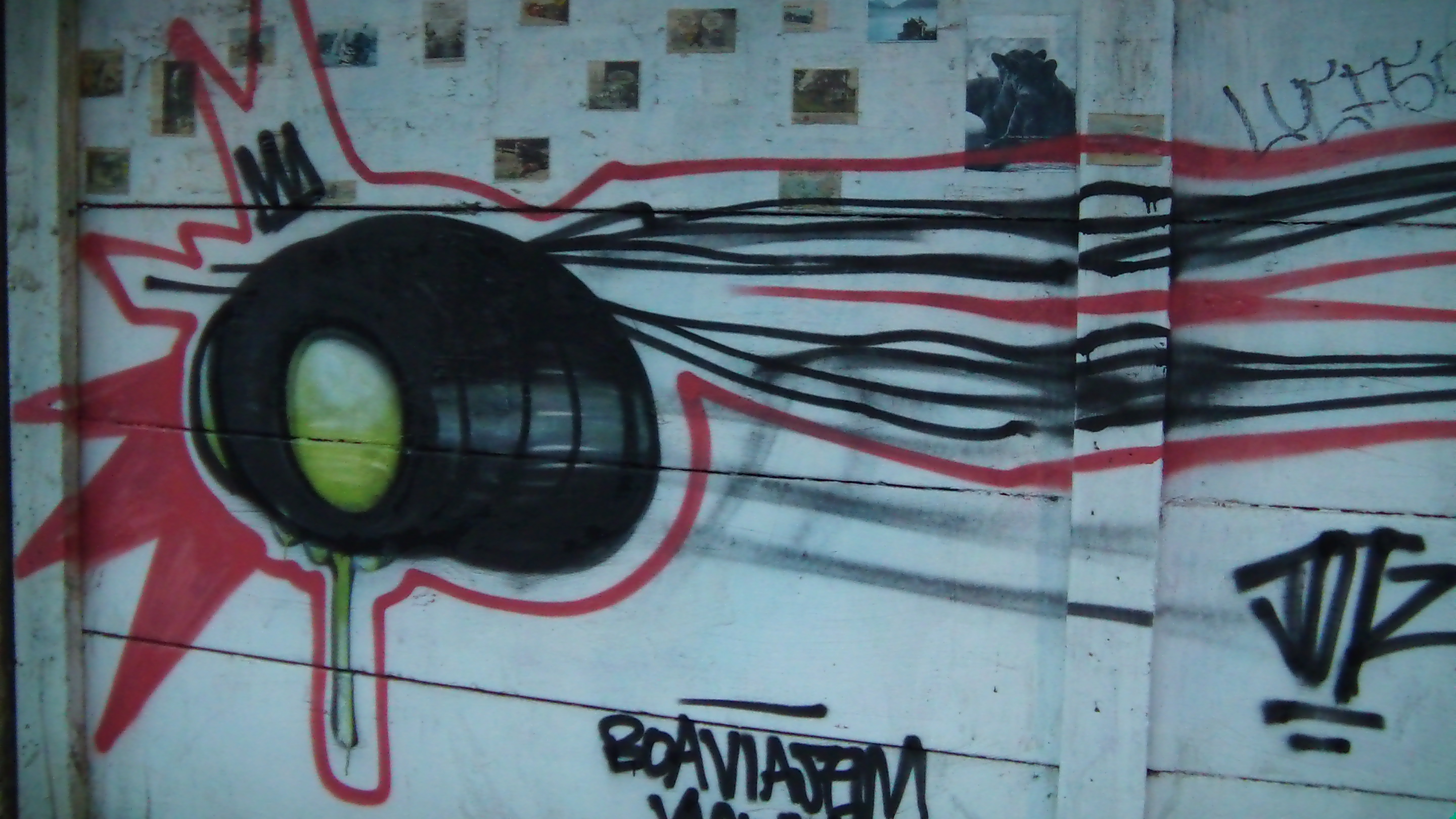 A huge thanks to Jotapê Pax for giving us the opportunity to see how he do his work closely. If you want tosee more of his work and know more about him, you can acess his Flickr.