If you've JUST realized it's Labor Day this weekend and have no plans there's still time to experience an amazing California surf adventure at the super rad Surfhouse Hotel in Encinitas, California.
Made up of 8 modern rooms all named after iconic local surf breaks, this is a true "live like a local" experience that will cater to your every need and surfing desire. Founded by brothers Nikki and Sander Harth, the Surfhouse is the ideal spot for those looking to feel welcome in this darling local surf community just north of San Diego. Previously a convalescent home built in 1972, the space has been renovated and modernized to perfection with the love and help of family and friends including Jan Solomon of Solomon Interior Design. All interior design elements draw upon the local beach culture for inspiration even incorporating artwork by the brothers mother as a main focal point in each room. 
"We tried to keep everything local including the artwork and photography. Even the rooms are named after our favorite local surf breaks."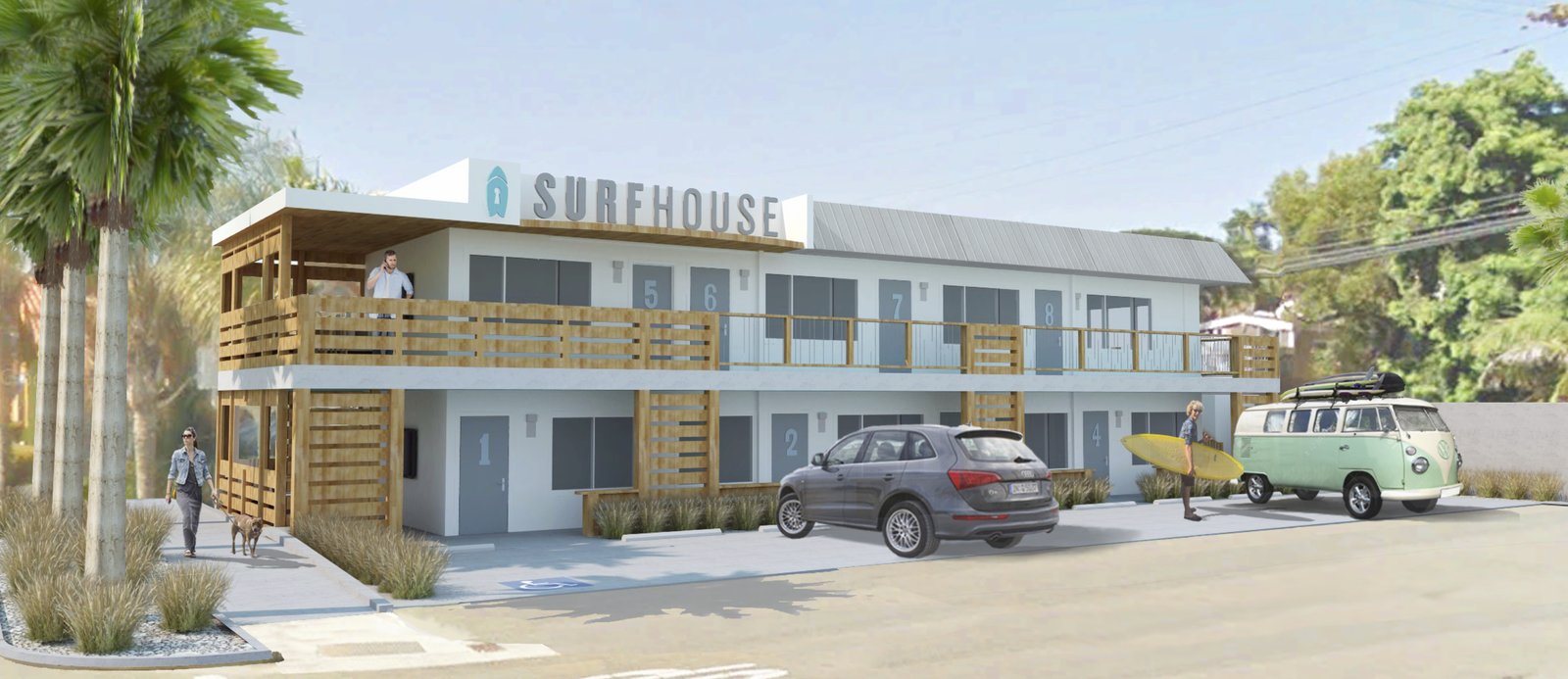 BEFORE 
AFTER
Rooms start at $145 per night and are conveniently booked through Airbnb. If you're looking for the full experience, take a look at what the Surf Camp Package will get you:
-What it costs: $1,145 per person
-Where you'll stay: Room that fits four people in a pair of bunk beds
-What you'll get: Seven nights, seven breakfasts, five dinners out to local hotspots, five surf lessons, provided equipment (boards and wetsuits—which you won't need in the summer), transportation to surf spots, two sunset yoga classes