The so-long Perfect Office series now turning into Cool Tech Series. A roundup of cool gadgets and tech for your perfect office; not necessarily for designers explicitly but for all of you tech-savvy nerds out there. This is an open concept! if you have any suggestions, please let us know! It's been a little while since our last Cool Tech roundup but with the amazing latest innovative lineup from Samsung released a couple days ago. I thought it would be great to share this new line among cool gadgets that will surely help us somehow with our day-to-day activities. Check them out!
More Links
Do more with your phone with the Samsung Galaxy Fold Smartphone. Featuring a slim body and slim bezels, this device unfolds to turn into a tablet. When the Samsung Galaxy Fold Smartphone is not completely folded back, both the back and front screens are illuminated. Using the Infinity Flex display, the dual-screen smartphone offers a larger display than previous models. When folded, the smartphone shows selected information on a hidden display.
Use a phone that stands out with the Samsung Galaxy S10 Next Generation Smartphone. Designed to get rid of anything interrupting your view, this device is free of notches and distractions. The Samsung Galaxy S10 line includes the S10e, S10, and S10+. Featuring a dynamic AMOLED display, the Samsung Galaxy S10 is easy on your eyes. Likewise, the S10 and S10+ come with on-screen security, allowing you to unlock the phone by simply touching the glass.
Enjoy listening and speaking with the Samsung Galaxy Buds. Featuring a completely wireless design, these in-ear headphones pair to your device right out of the box. Likewise, the Galaxy Buds connect with your Galaxy devices instantly via Bluetooth. Tuned by AKG, the Buds produce hi-res, rich live sound for an immersive listening experience. Utilizing adaptive dual microphone technology, it eliminates any background noise so others can always hear you clearly.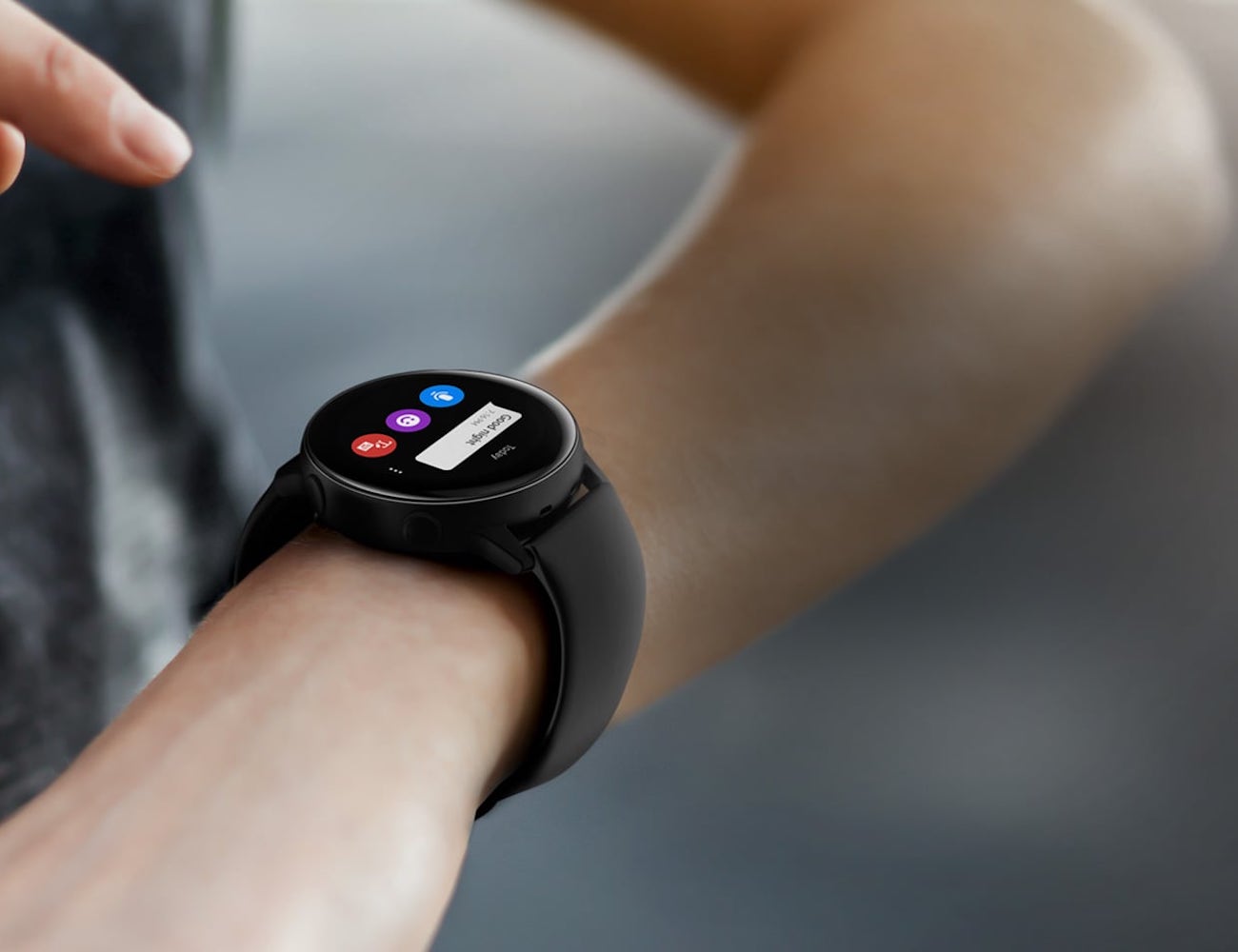 Keep track of more than just data with the Galaxy Watch Active Smart Fitness Watch. Aside from tracking data, this wearable gives you advice in real-time, allowing you to stay on top of your fitness. With its lightweight and design, the Galaxy Watch Active is suitable for most occasions. Likewise, it comes with several stylish strap options to reflect your personal style.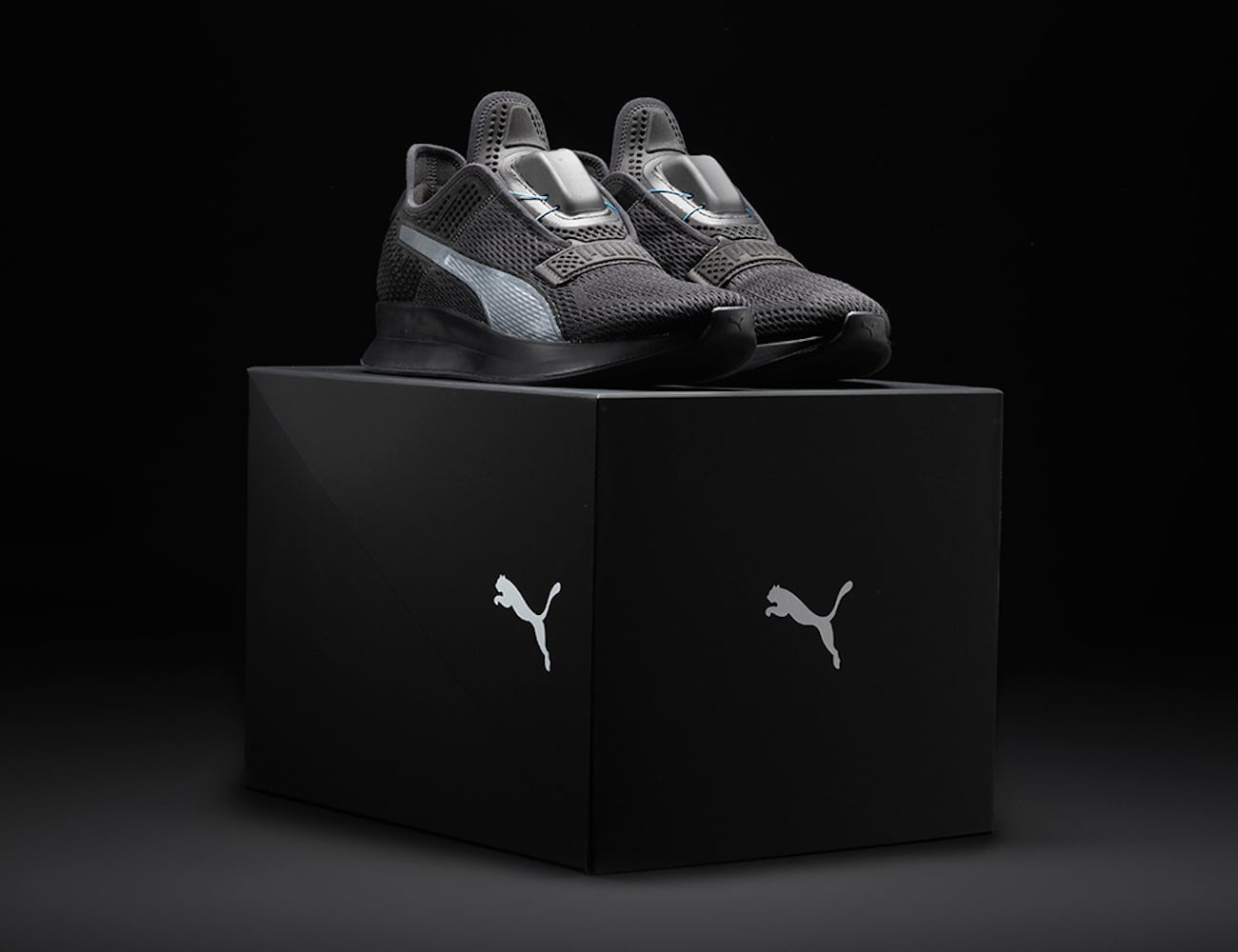 Automate your footwear with the PUMA Fit Intelligence Self-Lacing Training Shoe. Designed for light running and workouts, this sneaker uses a uniquely configured cable system to lace your shoe for you. In fact, all you have to do to lace up your Fit Intelligence shoe is swipe down or up on the Fi module. You can even control the lacing via the smartphone app or your Apple Watch. With its breathable upper, the self-lacing training shoe allows for more comfortable training sessions.
Quickly change the amount of weight you're using with the JAXJOX Kettlebell Connect Smart Connected Kettlebell. This workout accessory can change from 12 to 42 pounds in a matter of seconds. Combining six weights in one, Kettlebell Connect features a bullet stacking system. Likewise, the rotating weight-selection core makes it easy to lock out of or in weighted plates for quick weight adjustment.
Start saying "yes!" to every adventure and rest assured you've got some backup with the Survivor Backup Battery by Griffin Technology. Designed for your smartphone and tablet, this ruggedly engineered necessity can take anything life throws its way. The Survivor Backup Battery holds enough power to charge an iPhone 6 Plus three times over or a full charge for an iPad Air 2. Tested to Military Standard 810G, the Survivor Backup Battery has earned its name as it is virtually indestructible.
Carry your gear on any adventure with the Cannae Pro Gear Celeritas Roll Top Pack. Featuring a roll top design, this backpack offers a large main compartment that is simple to use and access. The Celeritas Roll Top Pack provides a small mesh pocket inside, making it easy to separate your smaller items. It also comes with an inner hydration set-up, helping you to stay hydrated while on the move. Offering a two-liter capacity, the hydration bladder comes in handy during any outdoor adventure.
Quickly charge and power your devices with the Anker PowerPort Cube Power Strip. Featuring a unique cube shape, this device offers three AC outlets and three USB high-speed charging ports while saving space. Utilizing PowerIQ smart charging technology, PowerPort Cube detects connected devices and automatically adjusts voltage output to provide a high-speed charge. Additionally, the cube power strip uses a thick power cable that is coated in rubber for optimal safety.
Easily organize and access your gear with the Peak Design Travel Tech Pouch. Suitable for storing everyday items, cables, travel essentials and more, this small bag keeps your belongings organized and accessible. Using unique Origami-style pockets, the Tech Pouch allows you to pack more into a smaller area. In addition, elastic accessory loops keep your pens, batteries and SD cards within reach.
Protect your eyes while using screens with the BenQ WiT e-Reading Desk Lamp. This device offers a wider lighting coverage to improve your time in front of screens. Designed for the digital era, the BenQ WiT lamp evenly distributes light across your work desk. Developed for the usage of devices like Kindles and tablets, the e-reading desk lamp produces a 90cm illumination range. With a 150% wider range than standard reading lamps, the BenQ WiT helps you see everything you need to on your desk. Featuring patented illumination, the lamp also eliminates glare.
Credits