After a while we are back with some new interviews with brazilian artists. Today we had the pleasure to interview Alexandre Cravo aka. Cusco Rebel, a artist an art director from Abduzeedo's hometown.
You can reach Cusco on the following links:
1) First of all I would like to thank you for doing this interview, it's an honor for us to present more about you to our readers. I would like to start asking you about when your interest for illustration and art started?
Thanks a lot for the opportunity!
So, I always liked to draw since I was a kid this was one of the things I most enjoy in life.
When I got my very first skateboard I started to notice art on a different way. I really got into the Skateboard lifestyle, the magazines, shape designs, the brands, also discovering the urban architechure and what obstacles the city gave me to use.
I was living in Rio Grande, a city on the countryside of Rio Grande do Sul and there was not any skateshop at the time, this way I had to make my own gear, t-shirts, zines, shapes. That was a great experience back in 1989, since I had the opportunity to experiment new materials nad techniques like stencil, weatpaste and spraypaint.
In 1994 I moved to Porto Alegre and started to work there on comercial projects using street art techniques for shops, companies and etc.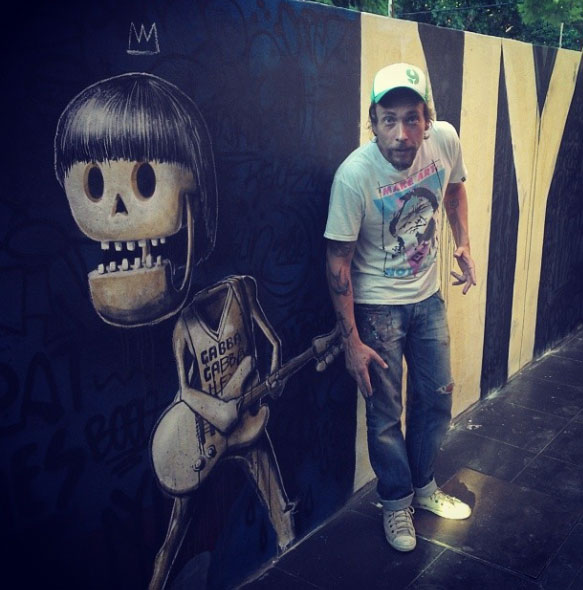 2) Besides your personal work, you're also known for your project on Mundo AG. Tell us more about the beginning of the company and your future plans.
Mundo AG started as an art gallery with the will to get people from Porto Alegre art scene together. We did more than 30 exhibits over 2 years, since people loved a lot our decoration, furniture designs and interior design we started to get a lot of this kind of work on the following years.
The possibilities transformed Mundo AG on a art studio focused on the creation of ambients and interior design. Today I work as a art director and try to mkae projects that involve people not just visually but also on a personal level, like our project called Jesus Felizão.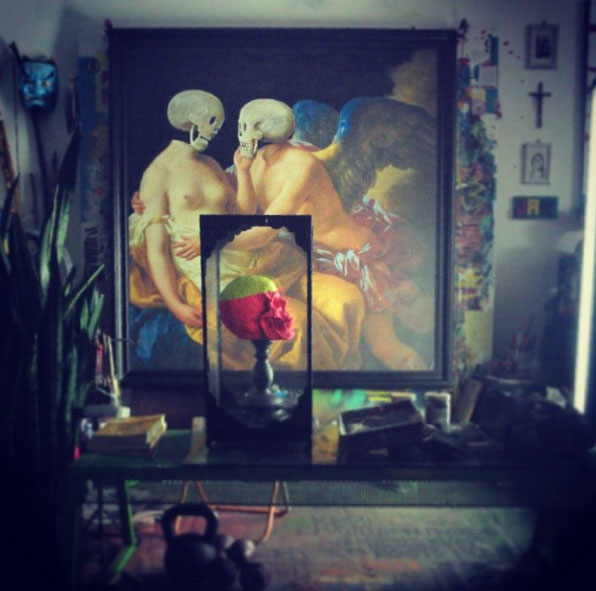 3) Which artists do you use as reference?
I like so many, here some: Roa, Speto, Vik Muniz, Obey Giant, Aryz, Fintan Magee, Etam Cru, Pablo Etchepare, Renan Santos,...
4) Your style is quite influenced by cartoons, punk rock, skateboard culture and underground comics. How did you develop this style and how would you describe it?
Maybe something a bit Punk Shamanic,because I get many influence from ancient cultures, but at the same time I really like to work listening to Ramones.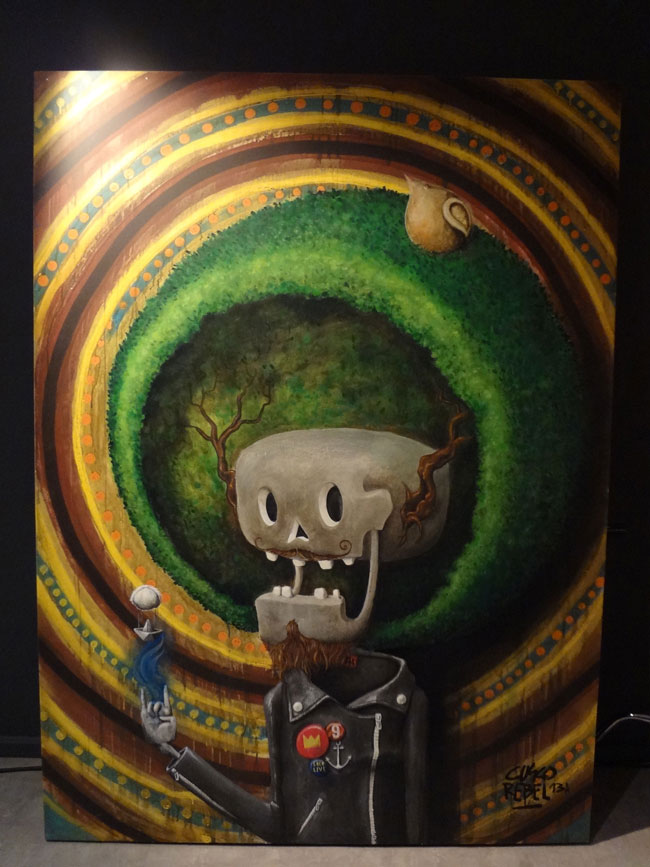 5) Describe us a bit about your creative process while creating a piece
I try to get offline and disconnect from the world, I put some music, a deep breath and try to get inspired. I always try to put as much energy as I can on my projects and also a positive message on it.
After that, I try to enjoy what I'm doing, being thankful for the opportunity to have this work, feeling free as when I ride a skateboard.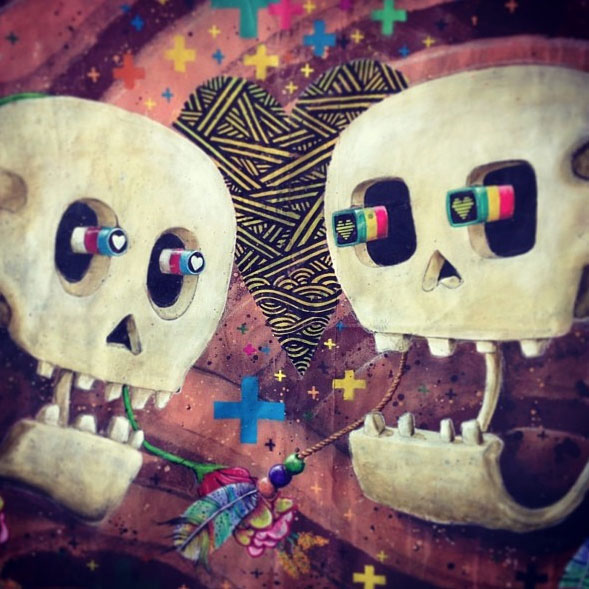 6) Describe us your daily routine?
I like to wake up early and drink some coffee, I make some Chimarrão and try organize my schedule for the day.
I occupy the morning with Mundo AG projects, on the evening I try to focus on my personal work.
It's not always like these, but it's a way to plan my day.
Most importantly: I try to draw everyday!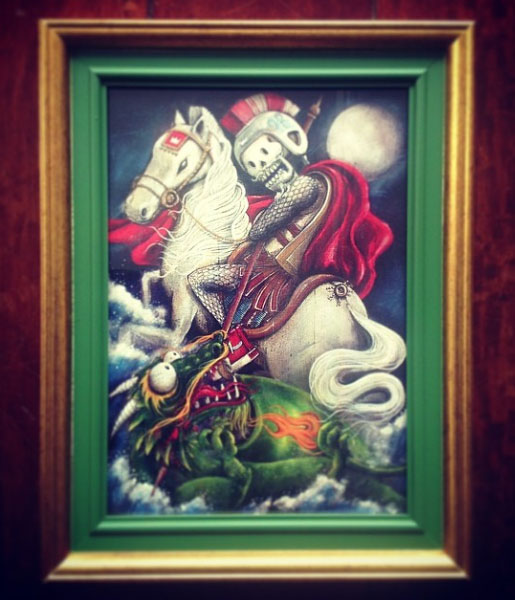 7) What's your best moment on your carreer till now?
I think it's right now, I feel more concious and enjoying my life.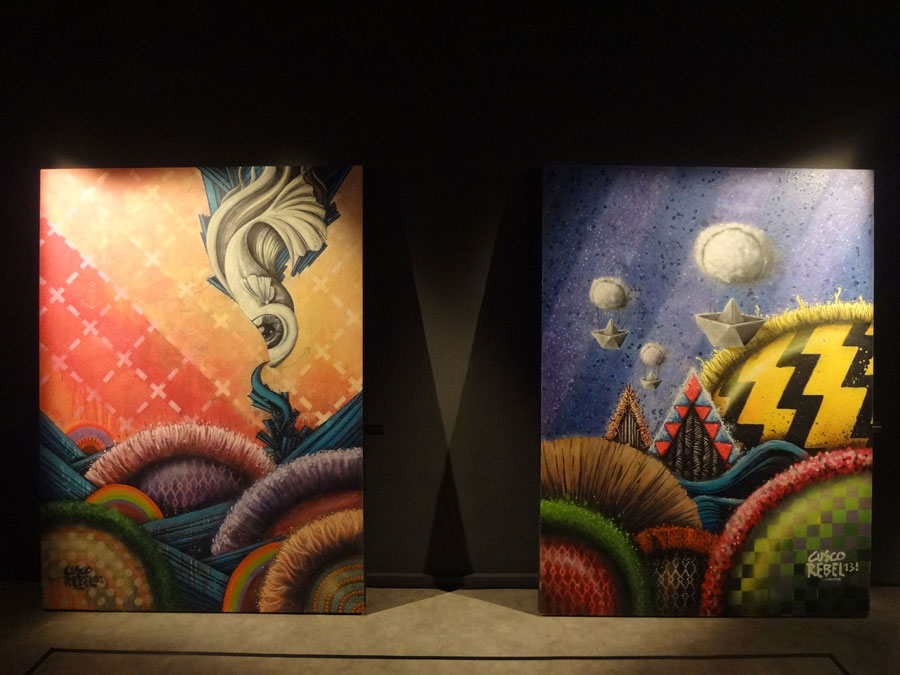 8) Tell us five lessons you believe are really important for every artist.
Never give up;
Draw and create everyday;
Be useful;
Work hard, but work happy, enjoy some music;
Be thankful for the opportunity given.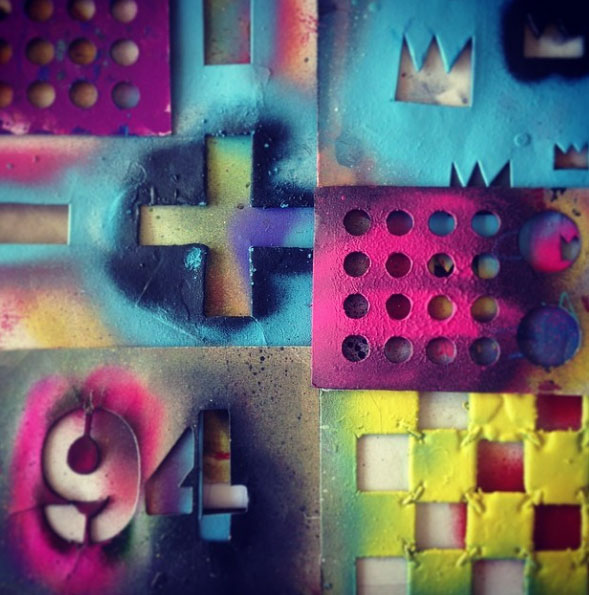 9) Tell us five websites that you like to visit.
juxtapoz.com / woostercollective.com / abduzeedo.com / retaildesignblog.net / vista.art.br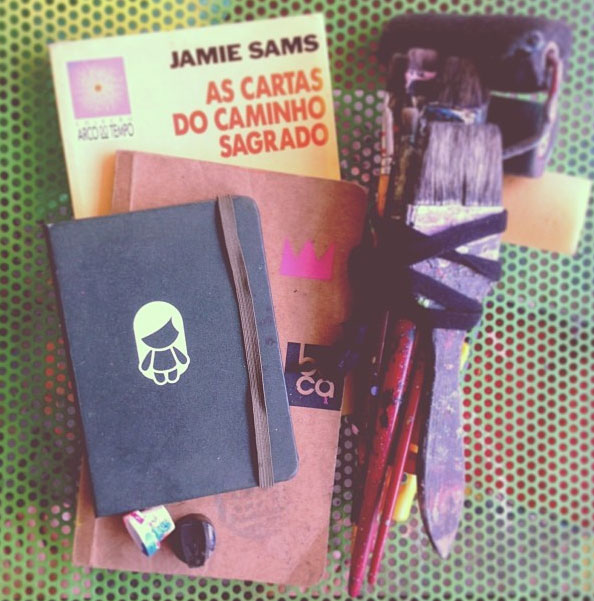 10) Thanks again for your time, please leave a final message for the ones who are starting out on this kind of business..
Believe, dream, but also plan.
Without planning, hard work and dedication the path is way longer. You gotta know where you want to get, than you must just go.
Focus, strength and faith! A big hug and keep strong!