Ee Venn Soh is a a self-taught designer, digital artist and illustrator from Johor Bahru, Malaysia. Last week we feature one of his work as wallpaper of the week and today we will publish a full interview we did with Ee Venn Soh. Besides talented, he is definitely a super cool guy and the interview is very insightful indeed.
For more information about Ee Venn Soh visit his Behance profile at http://be.net/vennsoh or follow him on Twitter at http://twitter.com/vennsoh. Now let's go to the interview.
1. First of all we would like to thank you for taking the time to provide abduzeedo.com with this interview. Please tell us more about your art and design background and what made you become an artist and designer?
I do not have any formal education when it comes to designing. I am a self-taught artist and designer. In fact, I am a computer science graduate. Designing to me isn't just about aesthetic choice. It also encompasses understand the user and cognitive principles. It seems to me that everything can be solved in a systematic approach.
However, logic and over-analysis can immobilize and sterilize an idea. You just have to find a balance between logic and art which involve both parts of your brain.
Superior coding and designing skills can definitely make things from good to great. Just don't mistake technology for creative ability.
I try to to practice what I preach by constantly experimenting with new techniques in my artworks and focusing more on design standards and principles.
I have developed my own set of vocabulary, a form of my own. This is what distinguish myself from my peers.
I am constantly learning. All the time.
"..logic and over-analysis can immobilize and sterilize an idea.."
2. Where does your inspiration come from?
Well, the thought that enters my mind and arouses my emotions.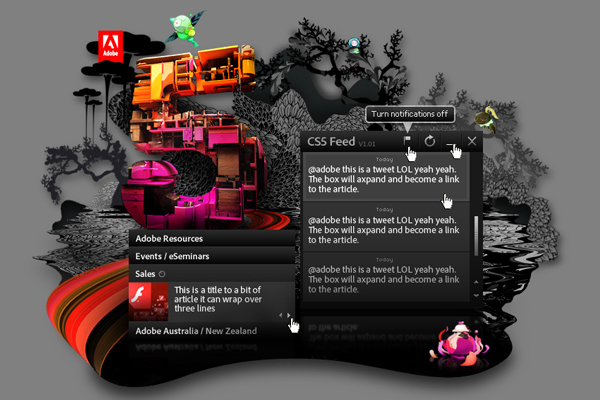 This is an AIR application for Adobe CS5.
3. Could you describe for us your typical 'start to finish' workflow when working on a design?
It depends on whether it is a commercial project or personal work as they vary differently. If it is the former. I will start by going through the creative brief.
Understand the user's goals and achieving it will make achieving business's goals much more effectively. When it comes to personal work, I set my own rules.
The canvas will be my inspiration playground where I make things that satisfy myself.
When it goes into visual production, the first thing I will do is getting lots of references on the particular topic I am working on. I will spend a great amount of time consolidate and digesting the information I have found. It makes my design flow much smoother and easier. Once I have an idea about what I want, I will go by getting all the necessary resources that I need and start on my creative process.
4. What do you do to overcome the creative block?
There are a wide variety of blogs and portals that I frequent daily from photography, design, art, typography and technology.
The sheer amount of creative input just keeps my mind working and thinking all day. The only time when I suffer from a creative block is when it comes to a stage where my skill set and the current technology couldn't go in parallel with my vision.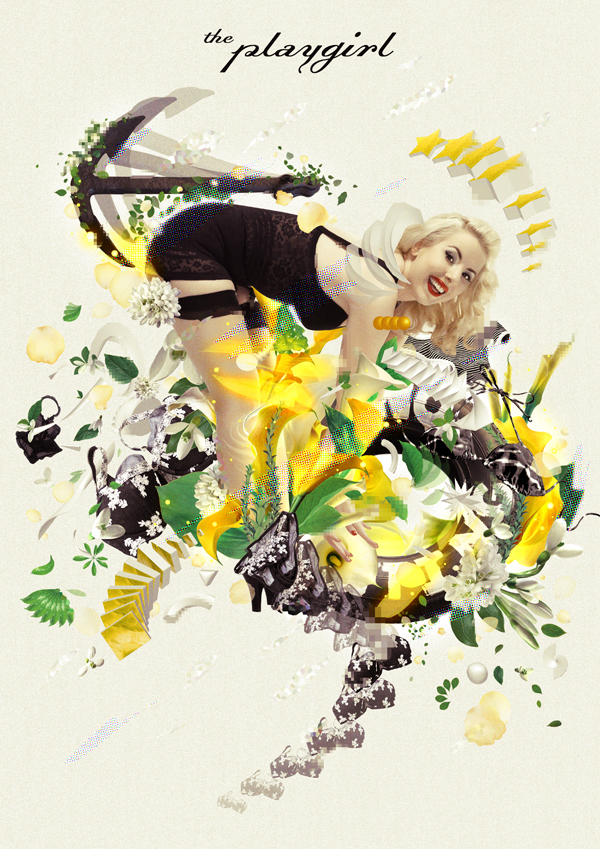 THE PLAYGIRL - Photoshop Tutorial
5. Are there any underlying themes that you feel are universal in all of your pieces, or do you try to vary your style?
I have a periodic timeline in my workflow. For a few months, I might be producing artworks of the same style and that could change instantly once I am comfortable with another new style.
It is absurd to be loyal to a style. It doesn't deserve your loyalty. Fatigue occurs when people see the same thing too often. How you maintain your own belief system and preferences become a real balancing act.
It is important to response to a stylistic shift in a way that doesn't change your sense of integrity and purpose.
6. Which are the apps you use to create your work?
Photoshop and illustrator for my design work.
7. How does your job as an artist and designer influence your life? Do you feel that you see things around you differently for example?
As a developer and designer. It definitely shapes me to see things differently from both perspectives in my work.
For my personal life, that doesn't change much. I have a strong passion for design and technology since I was young. It is something that is always in me and it will never change.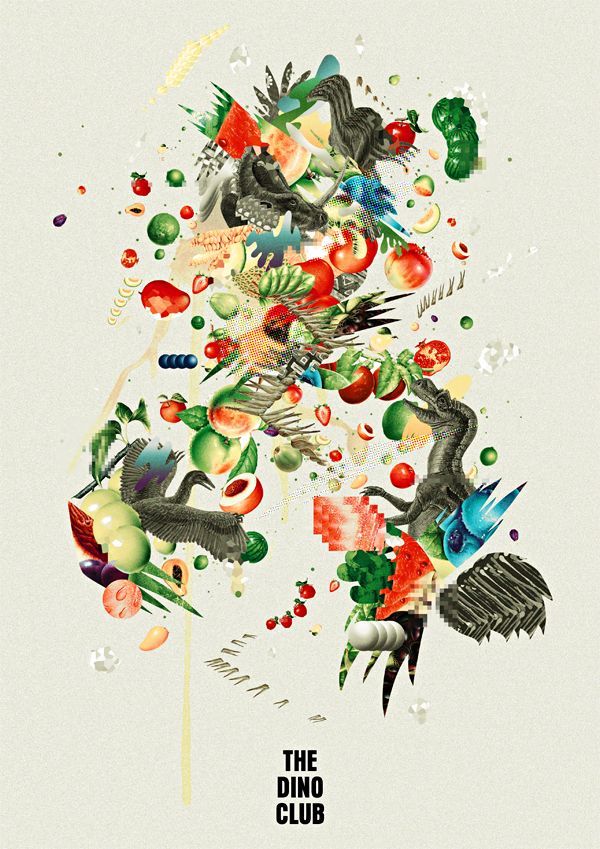 THE DINO CLUB
8. How is your process of promoting your work? How important the social networks are in this process?
Social networks are important in getting your work to the audience. That is the channel that an artist could let the public see and get to know more about him or her.
It is also good to participate in international art groups and get represented by an art collective. Traditional media like publications that are focusing on the creative industry is also doing their best in bringing creative awareness and nurturing new talents. So I would say a mix between the online and offline.
9. Once again , thank you very much for the interview. As a final word, do you have any tips for upcoming artists and designers?
Do keep in mind that memorable never emerged from a formula. Do things that inspire people and emerge as a distinctive personality.
Never pursue a style or get yourself preoccupies with technical skills. You will get drowned by superficialities and the hardening of creative arteries will begin to set in.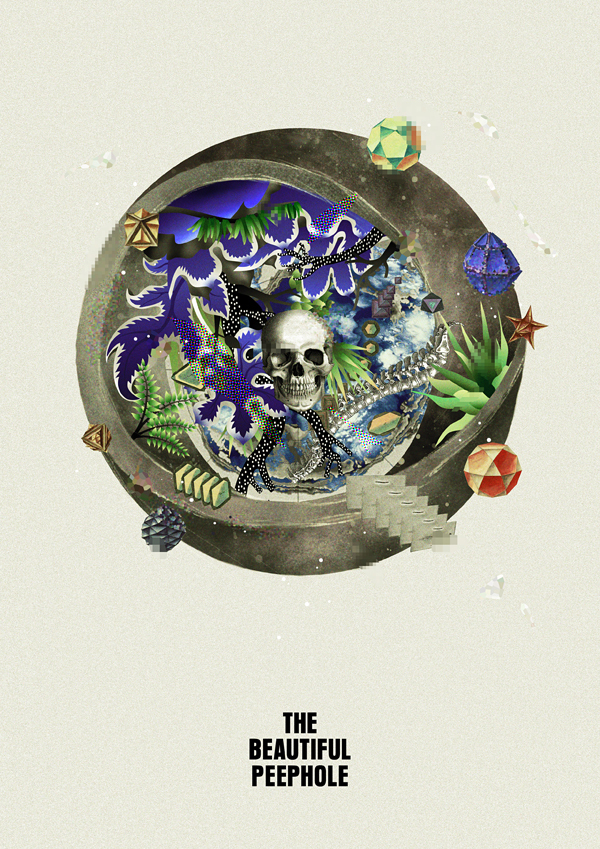 THE BEAUTIFUL PEEPHOLE