On the last years we've seen a lot of awesome anamorphic street art and graffiti thru the world and today we had the pleasure to interview of the top artists behind this type of art. Sergio, also known as Odeith, is a veteran graffiti writer who turned his style into the 3D/anamorphic path, check it out.
You can reach Sergio on the following links:
1) First of all I would like to thank you for doing this interview, it's an honor for us to present more about you to our readers. I would like to start asking you about when your interest for illustration and graffiti art started?
Well, it really started by the very first time I saw a graffiti in Lisbon, back in the day there was no internet and it was also very difficult to buy graffiti magazines, so we had to get our inspiration on the streets. Since I saw it for the first time I never stopped doing it.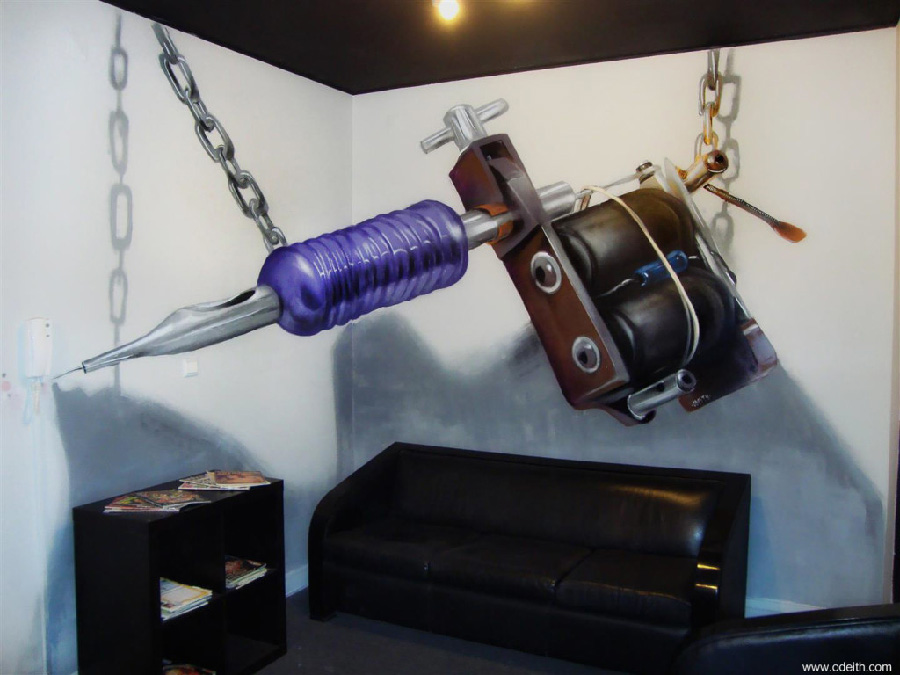 2) Which artists do you use as reference?
So, I don't want to sound rude, but actually none. I'm trying to do something 100% original right now, I use personal and society problems as a inspiration to make something brand new.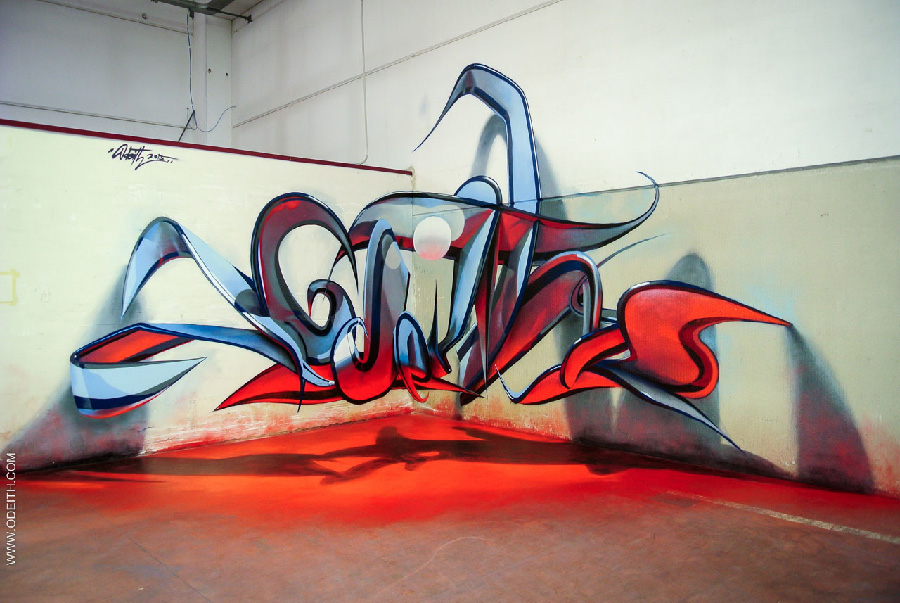 3) Your style is quite influenced by 3D art / realism. How did you develop this style and how would you describe it?
I was kind of tired of the conventional regular 3D letters, so I was always searching for something original, this was till I got the first leg from one of letters coming out of the wall, making a cool effect. Since then I'm always trying to reach a new level.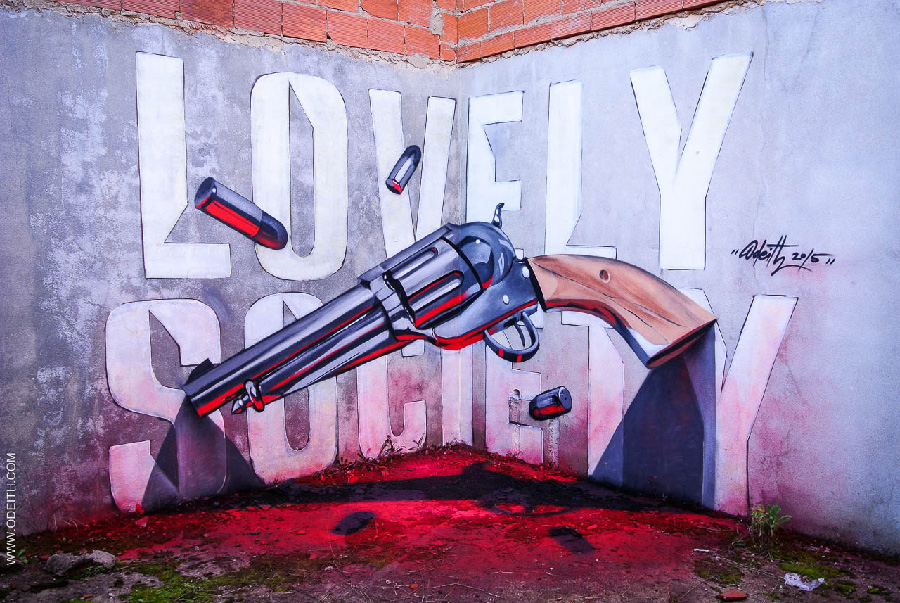 4) Describe us a bit about your creative process while creating a piece.
Sometimes if I want to do extreme realistic shadows I use Computers to do a preview, than I go straight to the wall. When I just want to have fun, then I will do it freestyle. But, right now I'm trying to understand more about this my new style using chrome and reflections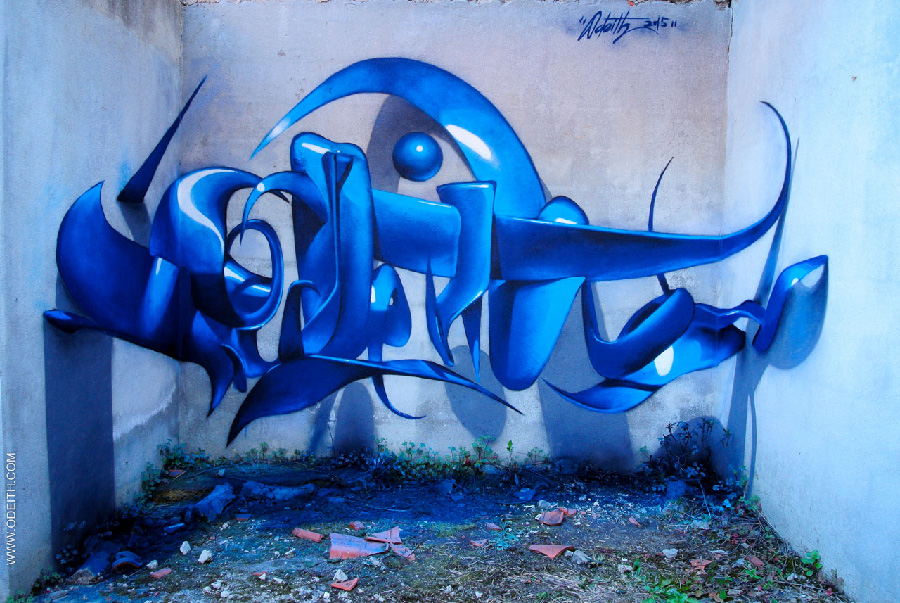 5) It's really hard to make a living as an graffiti artist, tell us more about the hardships and sacrifices you made in order to get this far.
I got to say that I'm still struggling, since I got to spend money on walls to practice, evolve my syle and publish my work on a daily basis. Sometimes I can reach really good results using only a few cans or a roller paint. It's way easier when you have all the right conditions to do your work, for example the alligator piece I did thanks to Kevin Harris.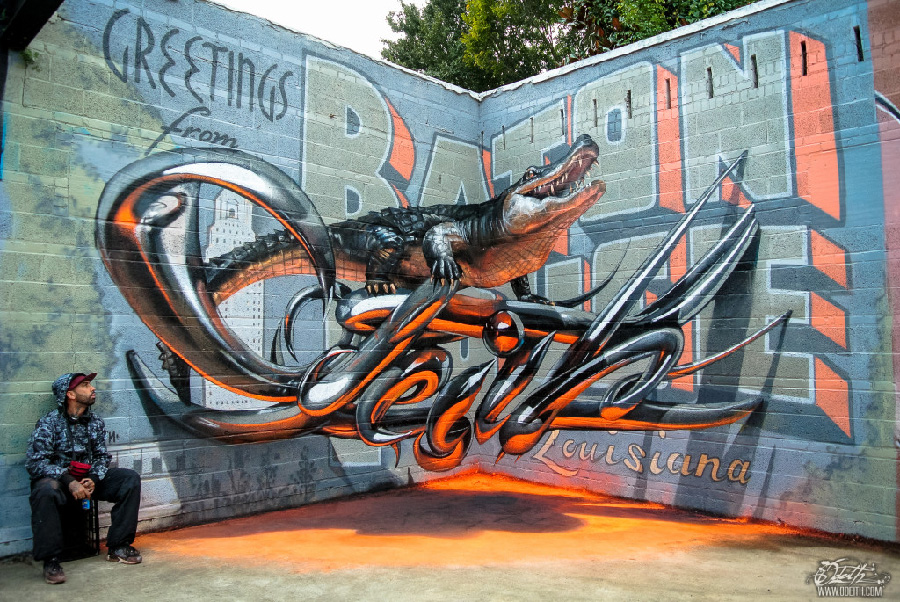 6) Being a multimedia artist, please tell us what's your favorite media to work with? Why?
Spray paint of course, this is how I started out, it's easy to control, there's nothing to wash and it's easy to change from color to color.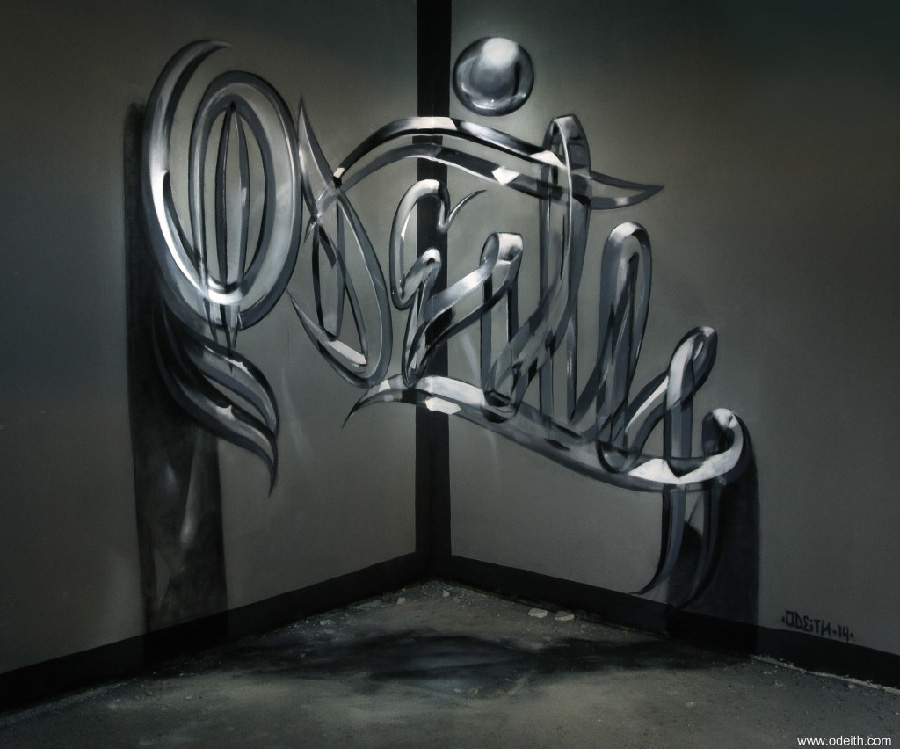 7) Tell us five lessons you believe are really important for every artist.
1- Follow your ideas;
2- Wake up and go to sleep thinking on them;
3- If you can't do it, then try again and again;
4- Know when it's done;
5- Keep pushing yourself to the next level;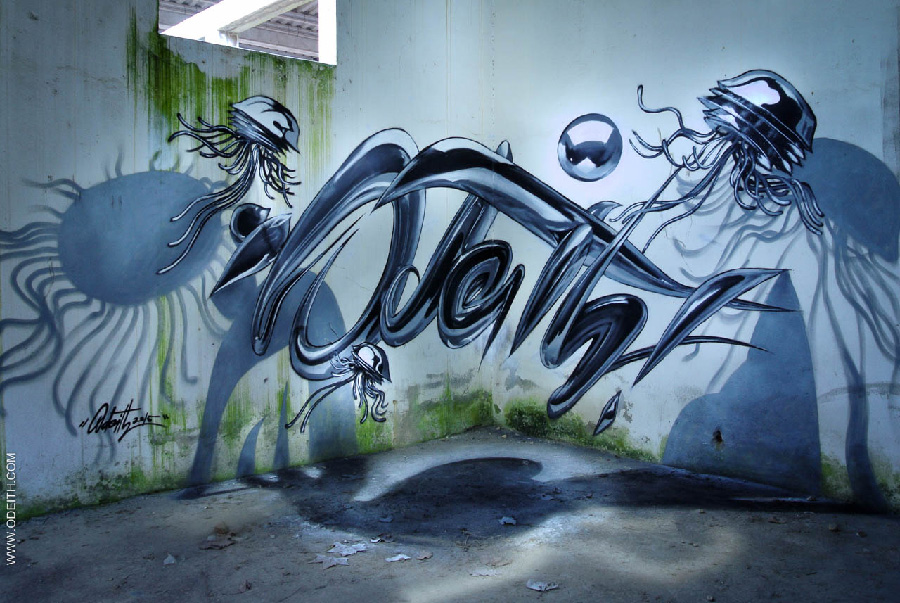 8) Thanks again for your time, please leave a final message for the ones who are starting out on this kind of business.
Just don't quit what you love doing, even if you have people calling you crazy or dissing you.