Years ago the design community saw I rise of 80's inspiration on many designers and illustrators porfolios, you may know the work of Sakke Soini from this time. From that time to now, Sakke got more and more involved with a retro aesthetic, but at the same time tried to learn new skills and references.. Today we're lucky and glad to receive this written interview with him, hope you guys enjoy it.
You can see more from Sakke on the following links: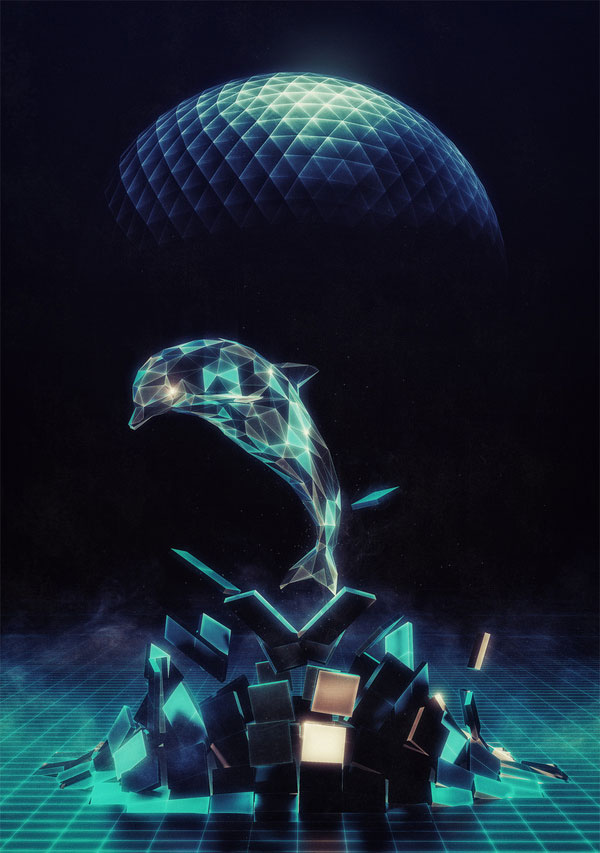 1) First of all I would like to thank you for doing this interview, it's an honor for us to present more about you to our readers. I would like to start asking about how was the beginning of your career? Please show us one of your early artworks.
My pleasure! I started making digital art with my Commodore Amiga 500, with a program called Deluxe Paint in the 90s, when still in elementary school. But after awhile that it sort of faded into the background and other interests took its place. In around 2005/2006 I started learning Photoshop more seriously, I had done website layouts and smaller stuff before that, but not illustrations. I was experimenting with a lot of many different techniques like the picture attached here.
This was actually my first print job and it was in the beginning of 2007. As for actual projects, like everyone else I started out small, making websites for my friend's bands and flyers for parties and slowly bettering myself. While I was practicing and making these small commissions I had to make ends meet by working as a bartender. I would say that I started making a living, although not a very good one, doing solely this in 2008. Let's just say I was close to going back to school and finishing my Master's Degree on International Business.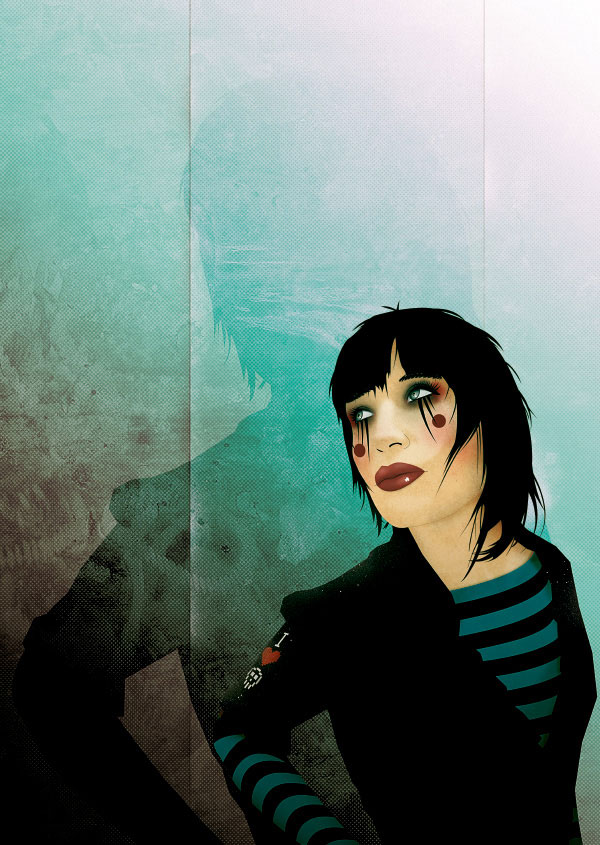 2) Please share a picture of your workplace and tells us more about your daily routine.
I share a workplace with a few other freelancers here in Helsinki, Finland. This place actually used to be an old wrestling hall with sauna. Wrestling hall is replaced by a photo studio, I have my desk where the showers used to be and the sauna is a chill out place. Atmosphere here is really relaxed and I have spent countless nights here meeting the next mornings deadlines.
My daily routine pretty much consists of me taking my bike (when the roads are not covered in ice and snow) and leaving my place around 8-10, hitting the gym on the way to my studio and staying there until about seven. I usually try to do the little things out of the way before noon, then having lunch somewhere near by and then focusing on the bigger projects. Also the occasional small nap after lunch. I mean, what's the point being a freelancer if you cannot take a small nap every once in awhile!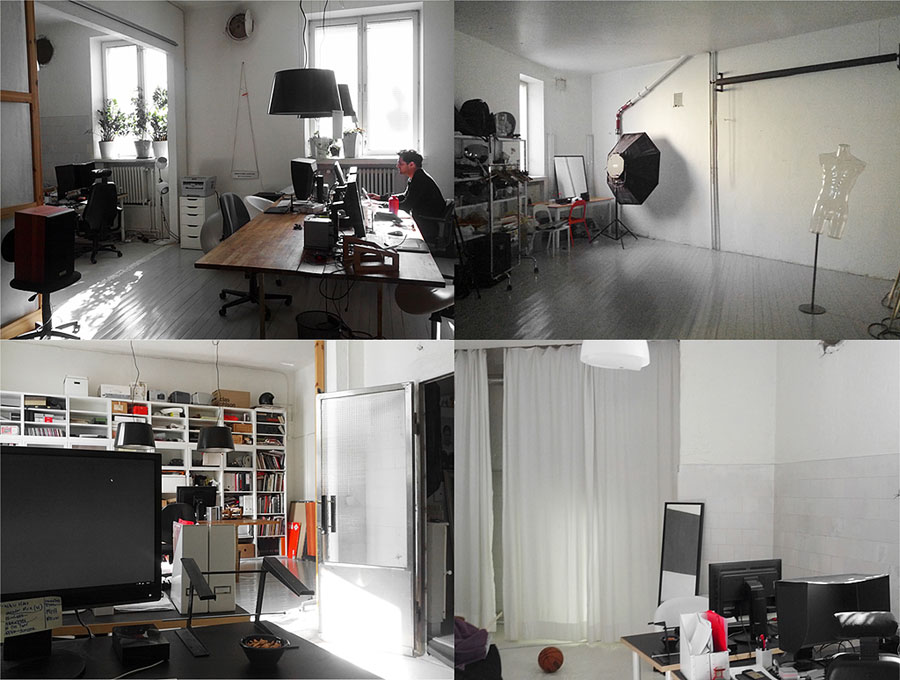 3) Beside your daily work, do you have any hobbies? Please share it with us.
Like I mentioned above, I like going to the gym and riding my bike. I love video-games particularly games like Dark Souls and Demon's Souls. I VJ a couple of times a month, plus I run a few club nights with friends here in Helsinki. And who doesn't love travelling? I take a month off per year during the winter time and go travelling in places like India or Thailand. Next I think I would like to go South-America.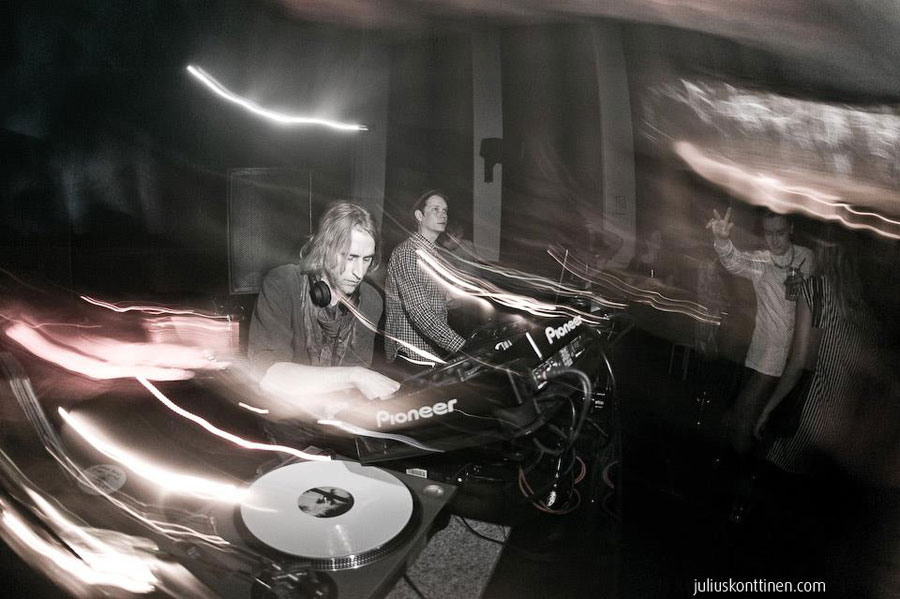 4) What you think are the next steps for you as a professional and as a person? And how do you see your creative area on the next 5 years?
I am always trying to improve and starting to learn 3D in 2011 has really changed the way I work. I love to always improve and get better. Also I have been moving towards video work and motion graphics more and more (new video we made just released this week: http://vimeo.com/64530681), but I still like doing graphic design and illustrations the best. As a person I have been making a huge leap towards more healthier lifestyle, working out, eating better, cutting back on the nightlife. I ain't getting any younger!
As for the future it will be quite interesting to see what is going to happen in 5 years. Technology is moving so fast. A lot of my work is magazine based at the moment, but we all know that printed magazines are slowly making the switch into the digital domain. Of course there will always be a need for graphic design, but it is only a matter of time when advertising illustrations for example will switch from static posters into moving images. We will have to see how that will play out. Also I am very excited to see what kind of possibilities 3D printing bring.
5) Please share five golden lessons you learned to this point.
1) Learn to say "NO"
2) Slow down. Work is not everything. You need to find balance between work and personal life. I have been in the verge of a burnout and it ain't no joke.
3) You can't polish a turd. Sometimes you just have to let go and start over. No matter how frustrating that is.
4) Learn about freelancing rates. Don't sell your work for too cheap.
5) Don't work at home. As soon as it is possible get a work space.
6)What's the best thing about working on your business and what is the worst? Why?
Best thing is being your own boss and doing what I love. There always has to be a flip side though, the worst thing is the uncertainty that comes with running your own one man business. I have been very lucky to have worked with so many great clients, but there is always that fear in the back of your head that what if one day the clients just stop calling. What then? Going to work for someone else? Change careers? That uncertainty is the price every freelancer has to pay.
7) Do you have any heroes? What make them your heroes?
There are many artists and people who I admire and who inspire me. If I had to pick one artist, I would go with the late Jean Giraud (Mœbius). I enjoyed his works immensely growing up, and still do of course. The colorful dreamlike worlds he created were straight out of my own sub-conscious. I would get lost for hours in his works. Also I adore the works of Takashi Murakami, he is definitely one of my favourite contemporary artists.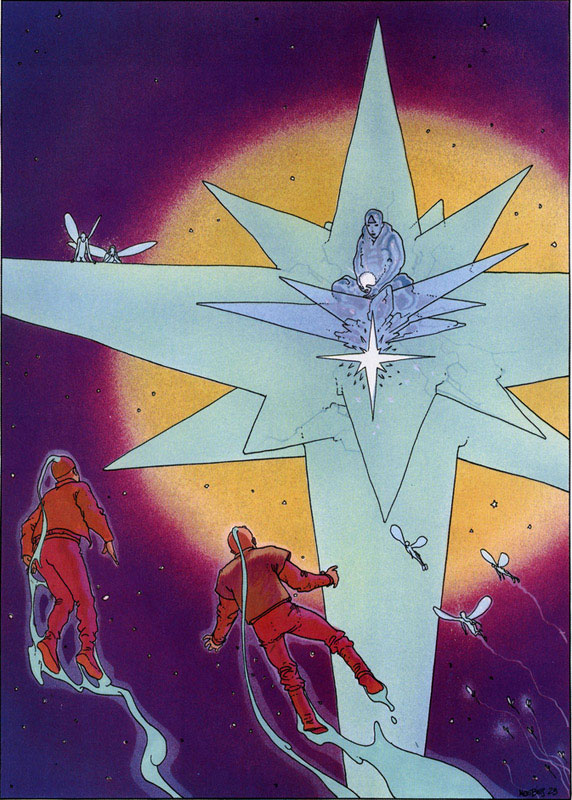 8) Tell us in one picture how you're feeling about your life right now.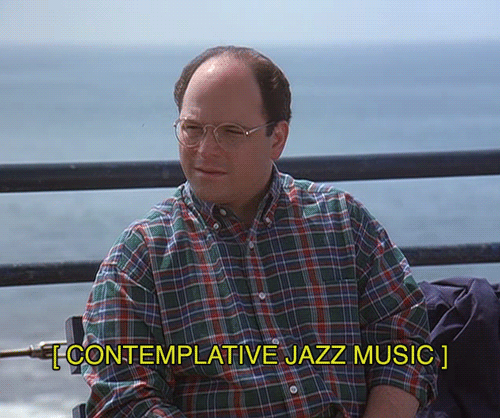 9) Now for some quick and short answers:
- A Food: Some of my favourites are: Gai Pad Graprow (stir fried chicken with holy basil and chili), and new potatoes, pickled herring and eggs.
- A Animal: Otter
- A Color: I never had a favorite color. I love all of them.
- A Tool: Akai LPD8
- A Person: Girlfriend
- A Place: Anywhere by the sea really, especially during dusk.
- A Song: Talking Heads - This Must Be The Place (Naive Melody)
- A Movie: Office Space
- A Book: Necronomicon: The Best Weird Tales of H.P. Lovecraft
- A Quote: "If less is more, then think how much more more would be!" - Frasier Crane
10) Thanks again for your time, please leave a final message for the ones who are starting out on this kind of business, tell us something we should expect.
No problem! I would have to say: stick to it! I know it may sometimes seem bleak, especially when you are first starting up, but if you are working hard and giving your best eventually it will pay off. Also a good tip would be when going into full time freelancing, be sure to have your finances covered for at least the next three months. This way you aren't immediately thinking where's the next months rent is coming from and you can concentrate on getting clients and getting your name out there. Good luck!