Some people might say that talented artists take a life-time to make great work and to be discovered, I quite disagree with that. As young talents as Tarin show us that it's really more about dedication and a bit of luck to be sucessful nowadays. Today we're glad to receive this written interview with him, hope you guys enjoy it.
You can see more from Tarin on the following links:
1) First of all I would like to thank you for doing this interview, it's an honor for us to present more about you to our readers. I would like to start asking about how was the beginning of your career? Please show us one of your early artworks.
Actually, it started in my high school time. When I was preparing for attending to a university. In that time, I was really free, so I always drew pictures in my classroom. Fortunately, back in 2009, I found Behance (an online portfolio site). I decided to publish some of my artworks there to get feedbacks. Moreover, Behance gave me opportunities and exposure. I had chances to work with people I did not even know for various projects. Personally, my career began from that moment.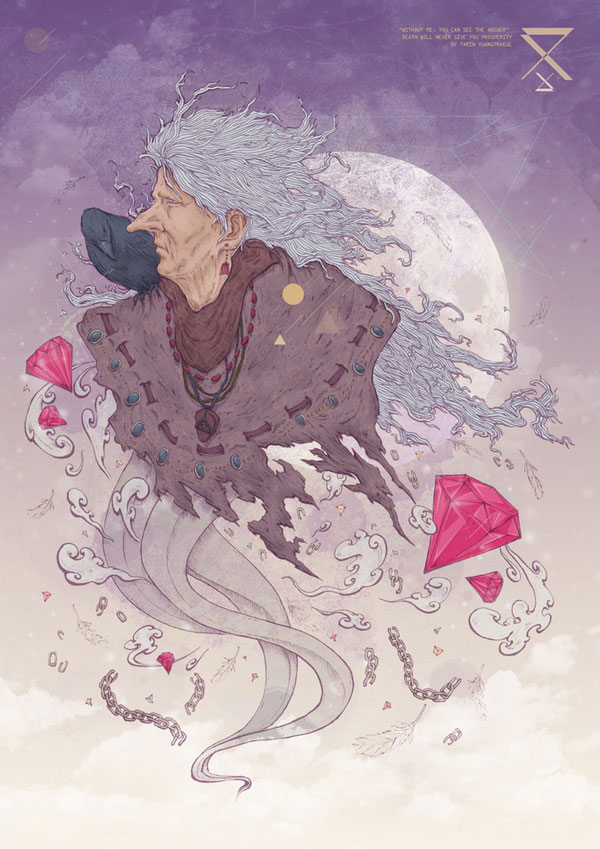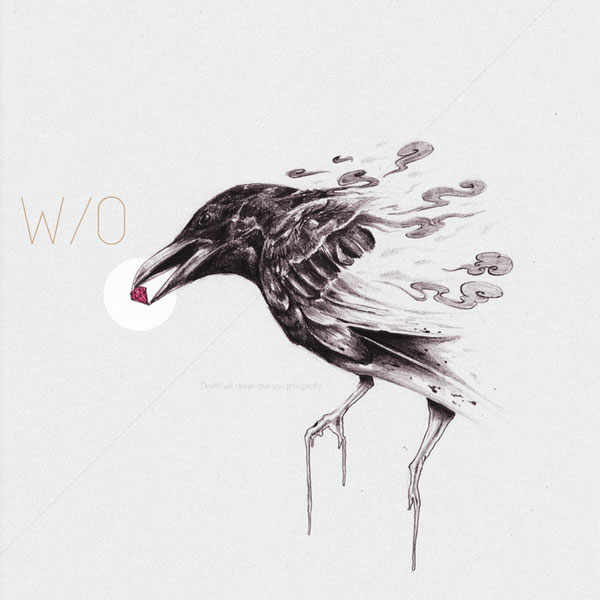 2) Please share a picture of your workplace and tells us more about your daily routine.
Currently, I am a graphic design student. Every work day I go to the university then back home in the evening, spend most of my free time at night on the internet like other people; facebooking, chatting, and listening to music or playing some games. Besides, I always check out fresh artworks, designs, and find a few hours to do my work every day. My weekend is mostly for sleeping(lol).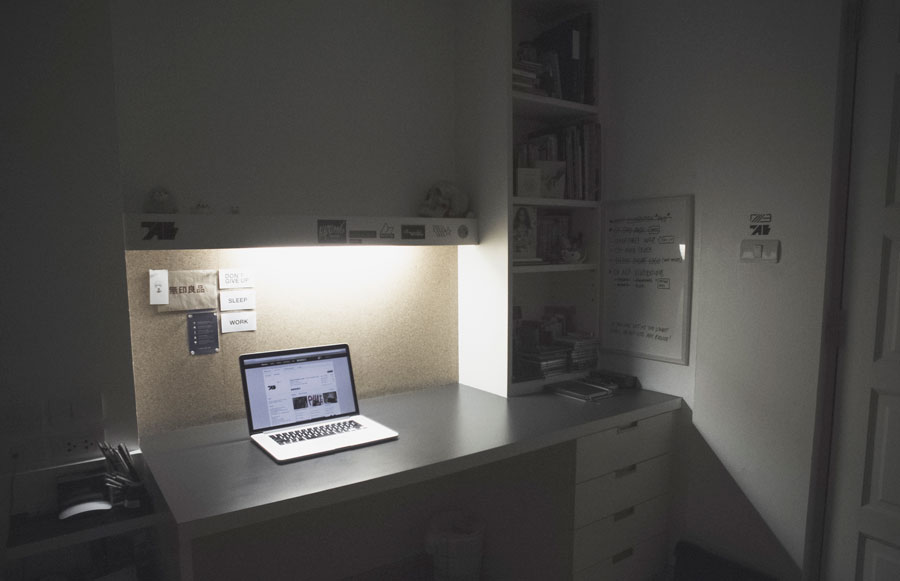 3) Beside your daily work, do you have any hobbies? Please share it with us.
Of course, I play the guitar often, sing some songs, drawing picture (in relaxing way), reading books (rarely), and listen to music I like: from smooth Classical (especially piano instrumental) to Black Metal.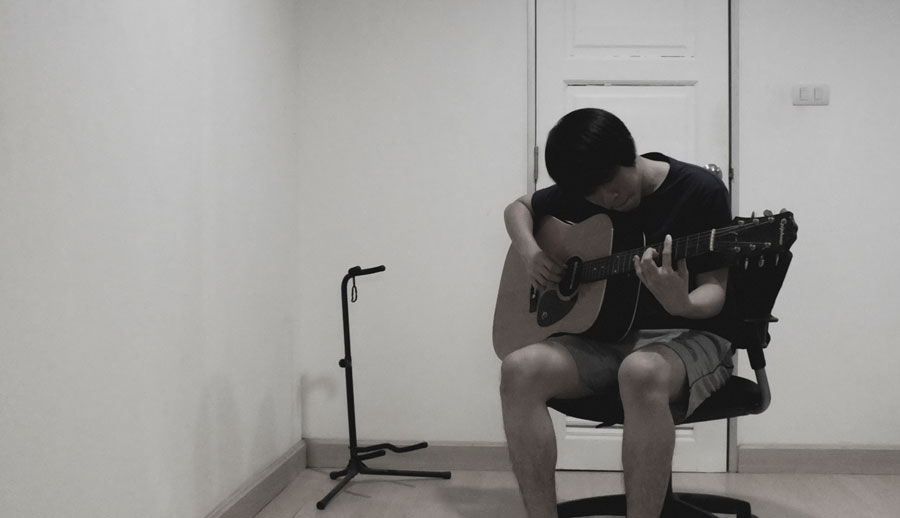 4) What you think are the next steps for you as a professional and as a person? And how do you see your creative area on the next 5 years?
Improvement never finishes. There are so many things I have to learn about. In creative fields, I think am just a tiny point among a large group of points. Exploring new fields is always interesting for me. That is why I create illustrations, fonts, logo designs, and even write songs. In the next five years or a decade, the dots are connecting with each other gradually and keep growing. In my point of view, creative industries is needed for everyone. They are in our daily lives.
5) Please share five golden lessons you learned to this point.
- Don't give up!
- If you are not at the lowest point, do not cite any excuse.
- Do what you love.
- Be responsible.
- Happiness is the most important thing.
6) What's the best thing about working on your business and what is the worst? Why?
The best thing is definitely what I love to do. I can practice myself. It can help growing the creative community and furthermore let people realize about creative work that is surrounding them. On the other hand, the worst thing is: our community is like behind-the-scene people. Most of people do not know what we do. This is what I have experienced in my country.
7) Do you have any heroes? What make them your heroes?
For me, my parent are my heroes all the time. They teach me many things about how to live and work. They are also designers--my mom is an interior designer and my dad is an architect. No doubt why I end up like this(lol). I usually like to watch beside them while they are working until today. I can learn something from it.
8) Tell us in one picture how you're feeling about your life right now.
Now I feel like I am fine and happy with my life, but there are always things disturbing my happiness.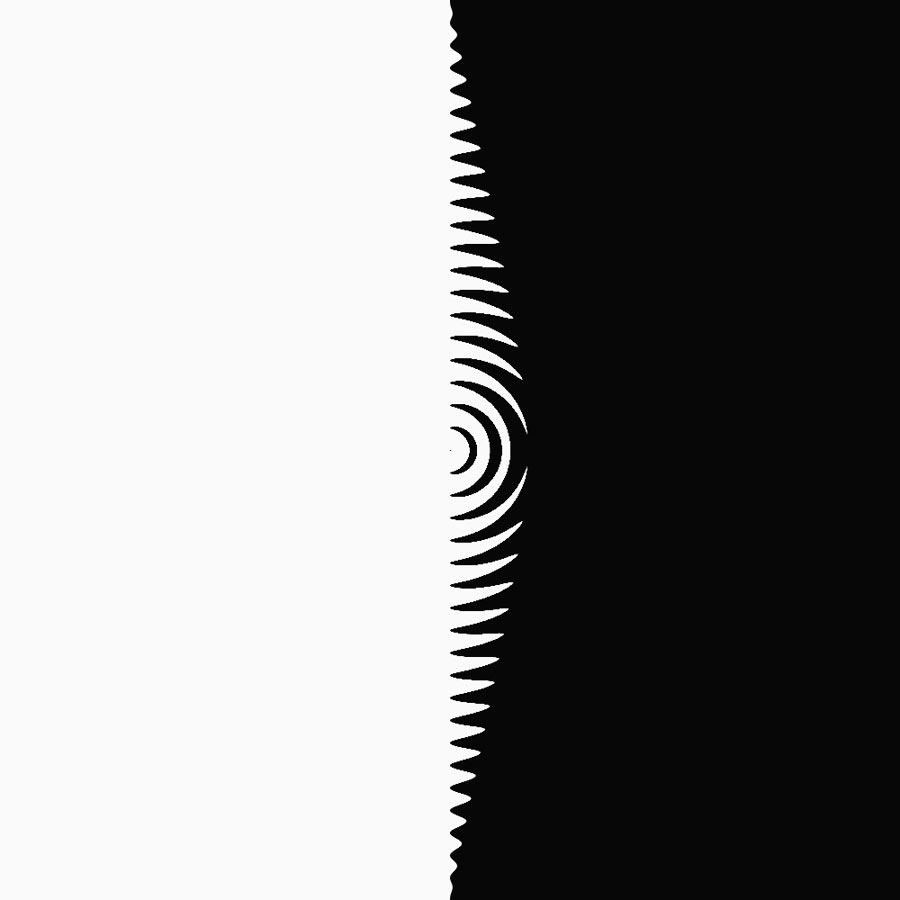 9) Now for some quick and short answers:
- A Food: Noodles
- A Animal: Snow wolf
- A Color: Black & White
- A Tool: Pencil
- A Person: Myself
- A Place: Home
- A Song: Can You Feel My Heart by Bring Me The Horizon
- A Movie: Spirited Away, The Omen, The Social Network
- A Book: Making Ideas Happen by Scott Belsky
- A Quote: "Imagination is more important than knowledge." - Albert Einstein, "The greatest danger for most of us is not that our aim is too high and we miss it, but that it is too low and we reach it." - Michelangelo
10) Thanks again for your time, please leave a final message for the ones who are starting out on this kind of business, tell us something we should expect.
Be confident of what you do and don't give up! Now I am working on scarf illustrations, an illustration for a magazine cover, and more to come! Please stay in touch, thank you so much! :)