I'm tumblr addict and other day I just stumbled with a blog called Daily Dishonesty, a parody of quotes we use for ourselves day-by-day. For my surprise the owner of the blog is Lauren Nicole Hom, a young graphic designer and art director from NY, USA and also one of the main speakers of Montreal Meets 3. Today we had the opportunity to have a little conversation with her, so please take a sit and enjoy the interview, hope you guys get some good tips and insights from it.
You can see more from Lauren at the following links:
1) First of all I would like to thank you for doing this interview, it's an honor for us to present more about you t. I would like to start asking about how was the beginning of your career? Please show us one of your early artworks
Thanks for having me! I guess it's easy for me to talk about the beginning of my career because that's exactly where I'm at. I'll be graduating from the advertising and graphic design program at the School of Visual Arts in about a month, and I couldn't be more excited. I began my freelance career about two years into school, designing vector art and wedding invitations. Most of my first design jobs I found on Craigslist actually haha…everyone's got to start somewhere, right?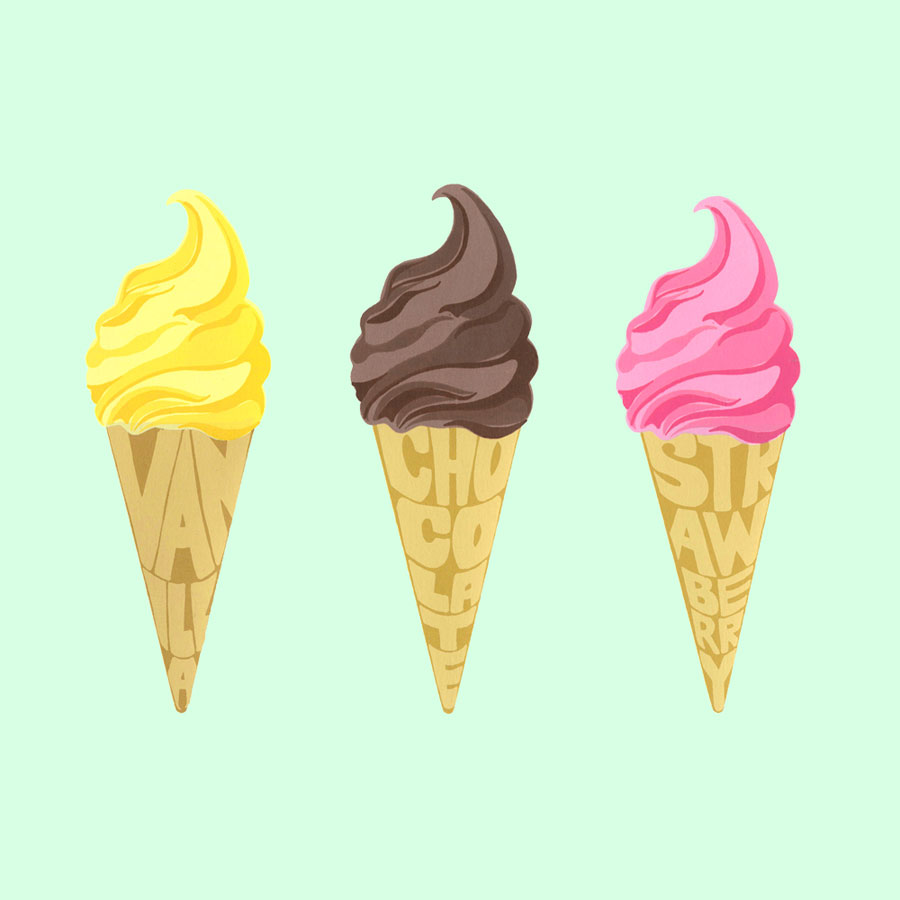 2) Please share a picture of your workplace and tells us more about your daily routine.
Well, I'm a part-time freelance designer, so I work from my little desk at home. I always start the day with a cup of green tea and a smoothie. I keep a pretty tight to-do list on my desktop that's organized by the day and week. If there's any sketching, drawing, or hand lettering work to be done, I do those things first. There's something nice about starting the day with a pencil and paper, since I spend so much time staring at a computer screen. My daily routine is mostly made up of designing, corresponding with clients, and eating haha. I try to leave the apartment to get some fresh air and walk around as much as possible too. The streets of New York are much more inspiring than a computer screen will ever be.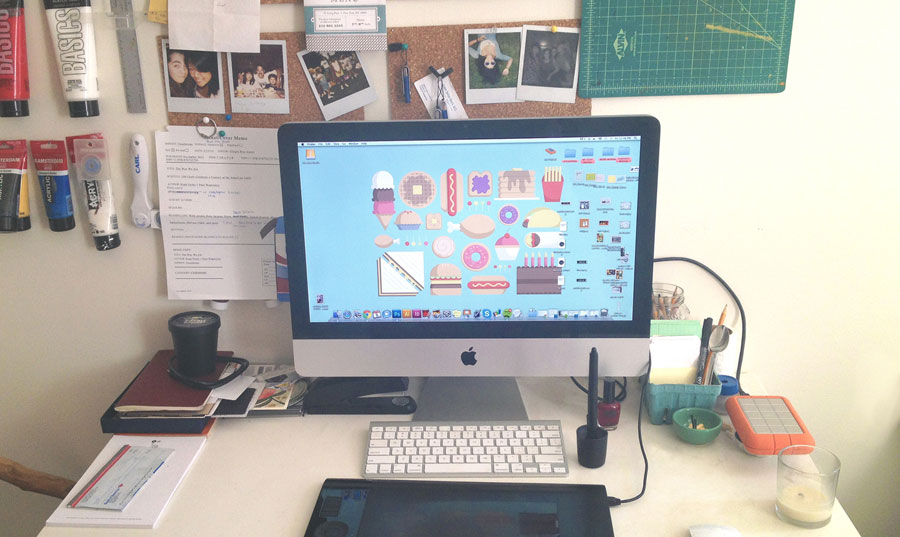 3) Beside your daily work, do you have any hobbies? Please share it with us.
When I'm not designing, you can find me in the kitchen. Cooking and baking have always been favorite hobbies of mine. I've found that I'm happiest when I'm creating, whether it be a poster or a chocolate cake. I'm also equally as happy when I'm eating that chocolate cake.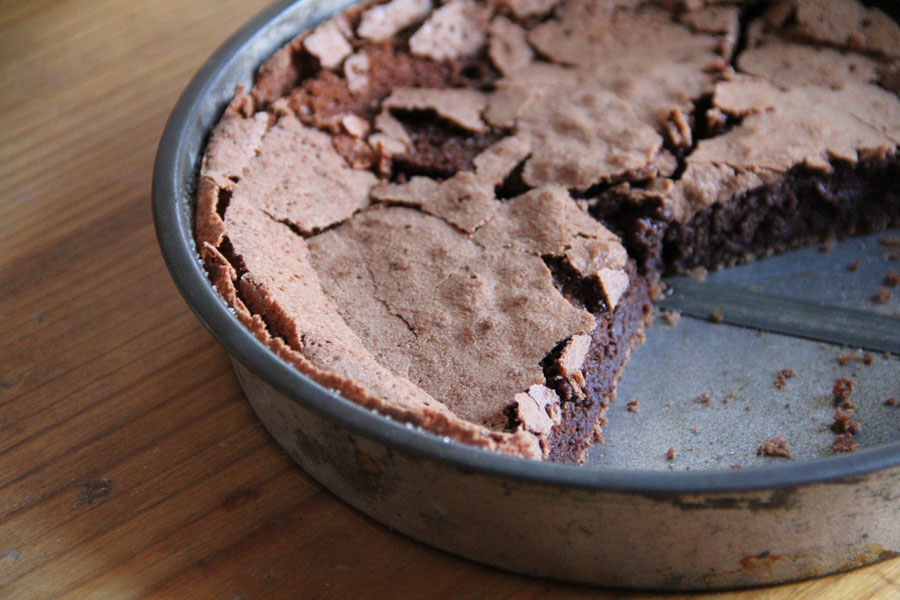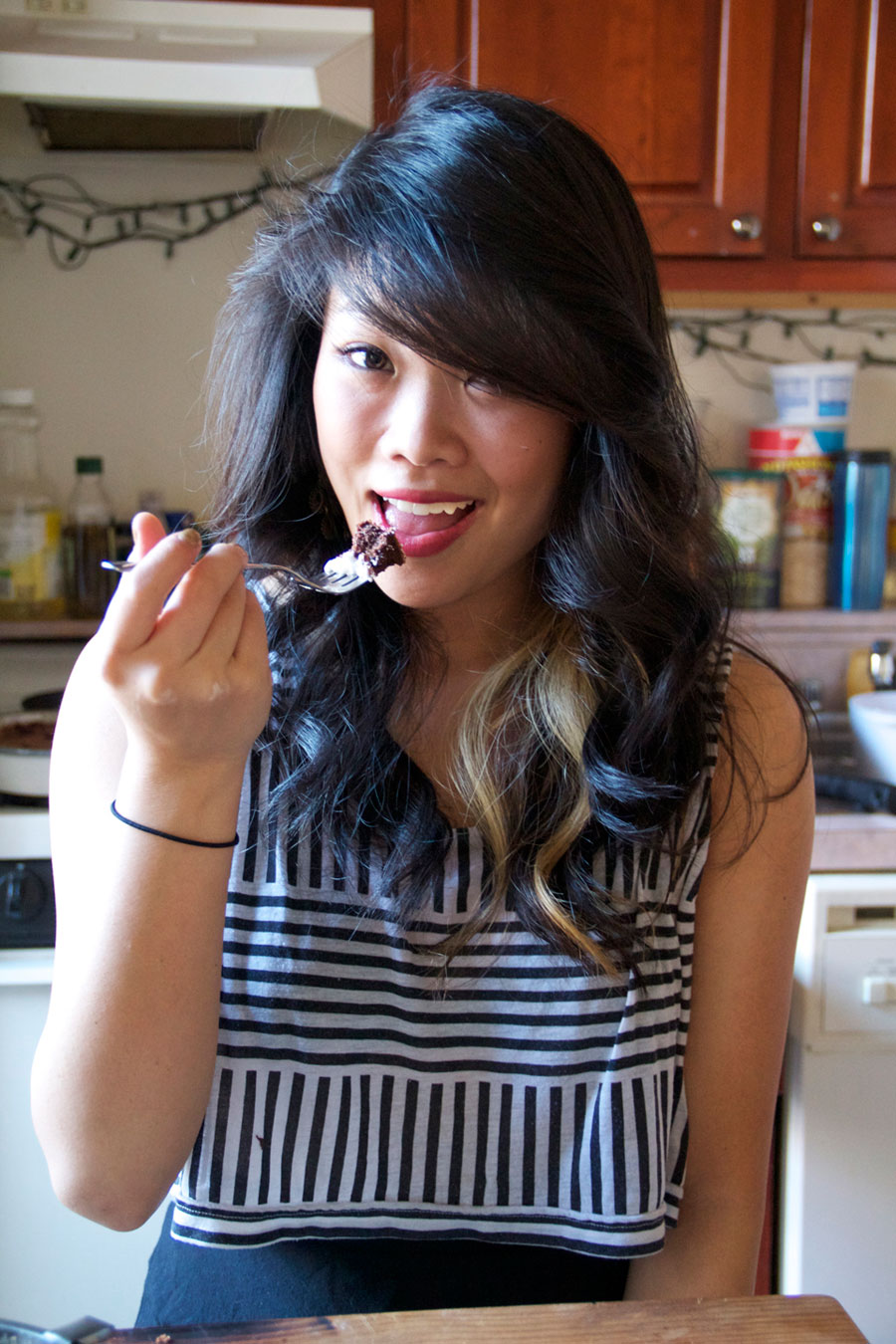 4) What you think are the next steps for you as a professional and as a person? And how do you see your creative area on the next 5 years?
Professionally, the next step for me will be finding an agency or studio that I want to work for full-time. Or there's always the possibility of freelancing full-time. I'm completely open to all the possibilities that lay ahead. You could say that my personal goals are intertwined with my professional goals, because I want to follow through on a bunch of personal design projects this summer. It feels like there's never enough time to do all of the things I want to do; one of the gifts/curses of being creative is that it never shuts off.
As for my creative field, I'm sure there will be new innovations and trends over the next five years. However, I think that at the core of every great design is an even greater idea, and that will never change. Designers were coming up with just as many great ideas 50 years ago as designers will be coming up with in the next 50 years.
5) Please share five golden lessons you learned to this point.
- The internet is AMAZING. Get your work out there. No one cares if you're brilliant if no one knows who you are.
- Find inspiration away from your computer - read books at the library, walk around and study signage, go to a concert. That's where the good stuff is, not in pixels.
- Make business cards and always have a few with you. You never know who you're going to meet.
- Try to only work on clients/projects that get you excited. It'll help steer your portfolio in the right direction, and you'll be a happier and more sane designer.
- Work hard. Snack often.
6) What's the best thing about working on your business and what is the worst? Why?
The best thing: being able to work in my pajamas. The worst thing: I'm always wearing pajamas. Just kidding…my best thing about working as a designer is that I get to be creative and pay the bills by making beautiful, fun things. Honestly, I can't think of a "worst" thing about the business. I really do enjoy it all…the process, the clients, everything.
7) Do you have any heroes? What make them your heroes?
My design heroes are Louise Fili and Gail Anderson. I took Gail's communication design class during my third year at SVA, and it was one of the best decisions I ever made. She introduced me to Louise, and I interned for her for a semester. They've both accomplished so much, and it's because they've stayed true to what they love. Gail does a lot of playful work with type, found objects, and illustration. Louise works heavily with type and creates beautiful identities for restaurants and gourmet brands, all with an Italian touch. When looking at their work, you can see what they're passionate about and feel their personalities, which is what I aspire to achieve.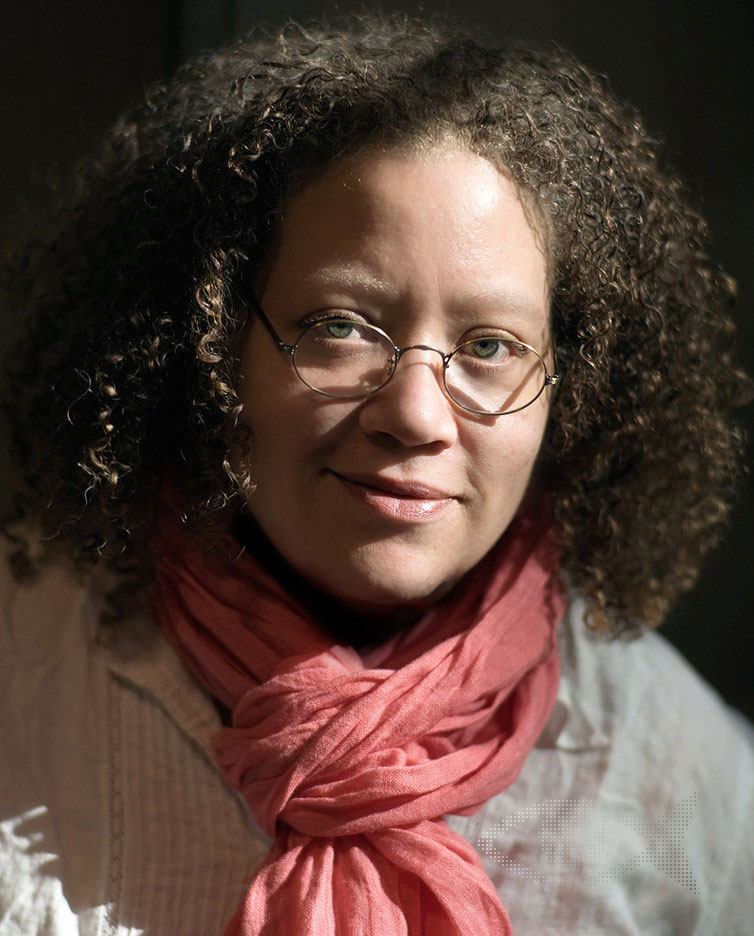 Gail Anderson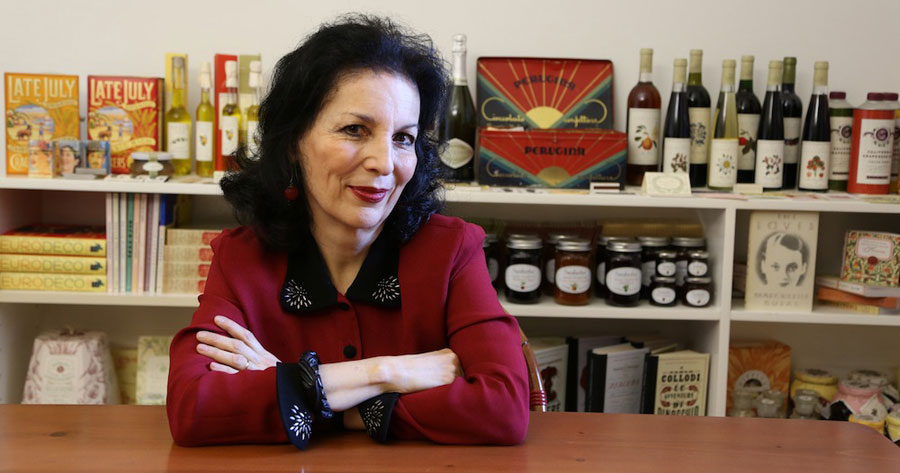 Louise Fili
8) Tell us in one picture how you're feeling about your life right now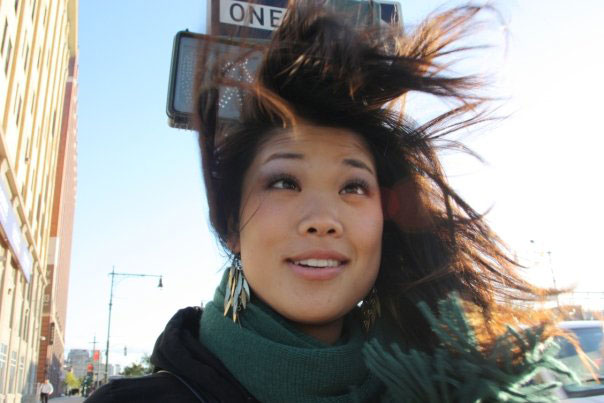 9) Now for some quick and short answers:
- A Food: grilled cheese
- A Animal: chow chow
- A Color: chartreuse
- A Tool: my trusty Wacom tablet
- A Person: Julia Child
- A Place: underneath the covers
- A Song: happy birthday to you...
- A Movie: Totoro
- A Book: High Fidelity by Nick Hornby
A Quote: "It doesn't matter if the glass is half empty or half full. There is clearly room for more wine." - a very wise person
10) Thanks again for your time, please leave a final message for the ones who are starting out on this kind of business, tell us something we should expect.
It was my pleasure! My last message to designers who are starting out is a silly, but true one: Think of your design as a person you're going on a date with. If they're very attractive but have no substance or personality, you won't be interested for more than a night. If they're very smart and interesting but you're not attracted to them, you probably won't call them again. However, when you meet that person who's got the beauty and the brains…that's when you'll stick around. A beautiful design without a great idea won't be remembered, and a great idea without a beautiful design won't be noticed. My point is this: Design things you would want to date. Hell, make designs you'd want to put a ring on. That's what you should aim to do.