A little conversation with Aldous Massie.
We already featured the amazing skills of Aldous Massie on our blog and today we had the opportunity to have a little cconversation with this awesome illustrator. So please take a sit and enjoy the interview, hope you guys get some good tips and insights from this.
You can see more of Aldous Massie illustrations at his Official Website.
1) First of all I would like to thank you for doing this interview, it's an honor for us to present more about you to our readers. I would like to start asking about how was the beginning of your career? Please show us one of your early artworks.
Thank you! It's an honour to be asked to do an interview. I'm not exactly sure when my "career" began, or if you could even call it that. I won't say that everything happened overnight, but working as an illustrator (and sometimes a graphic designer) never really felt like a conscious decision—it's something that slowly consolidated itself over time. I've been drawing for almost as long as I can remember, and it's something that I haven't stopped doing.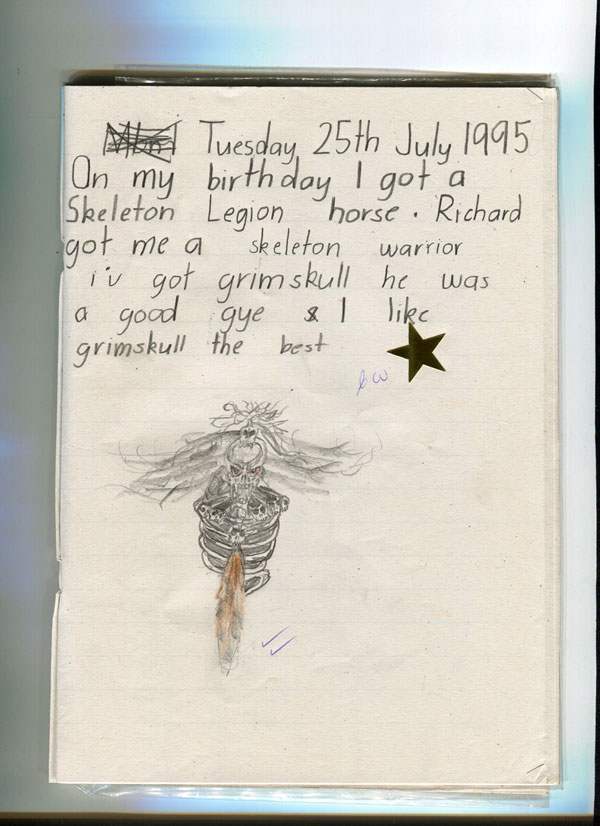 2) Please share a picture of your workplace and tells us more about your daily routine.
I don't really have a daily routine. This will sound a little strange and obsessive; but when I have a project, I'll dedicate a big portion of my life to it until it's finished. This isn't to say that I'm particularly driven by money (which isn't completely untrue), I just enjoy what I do. I really want to make a project as good as it can be, so everything else is temporarily put on hold. So, sometimes I'll stay up late to work. Sometimes, I'll wake up early to work. Sometimes I won't sleep at all. The day's activities will be influenced by the particular project and I don't mind one bit.
I work from two different desks; one's for traditional mediums (drawing, painting) and the other is for digital (Photoshop, InDesign, porn).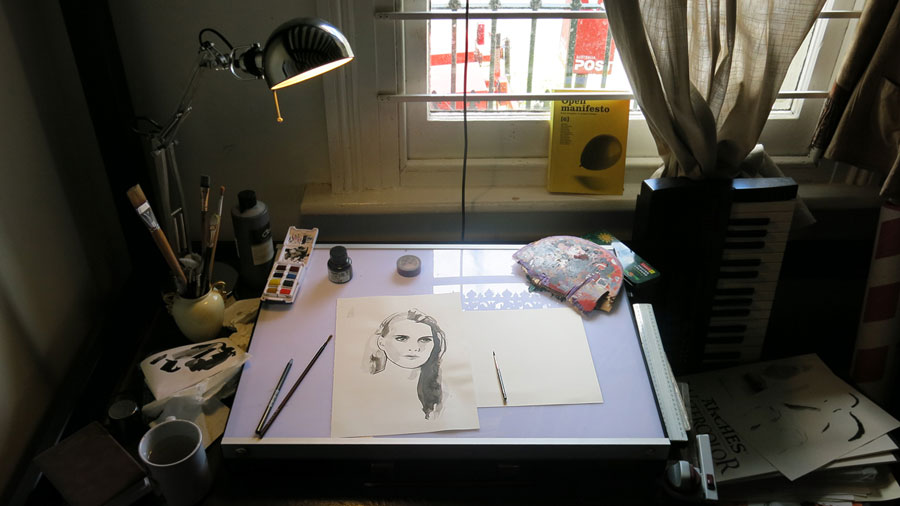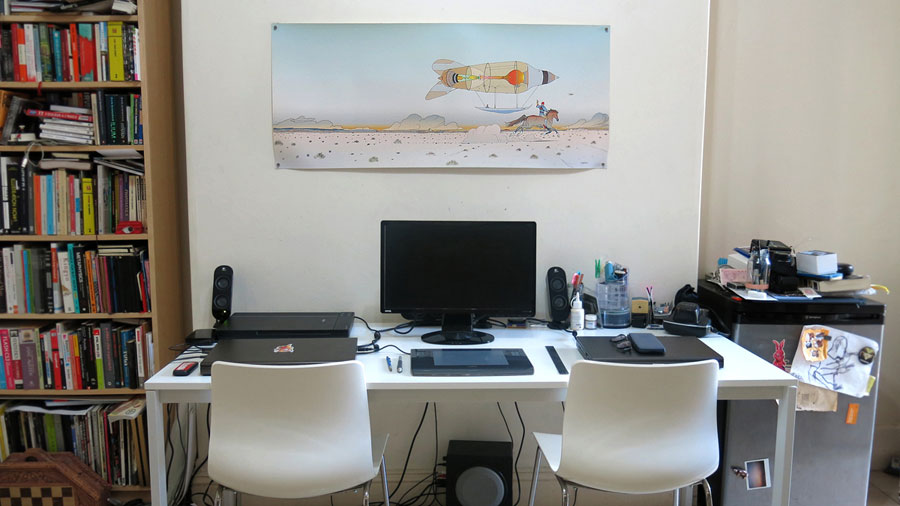 3) Beside your daily work, do you have any hobbies? Please share it with us.
Skateboarding! This photo of me doing a Seagreen Clarence was taken by my friend Kiernan Smith.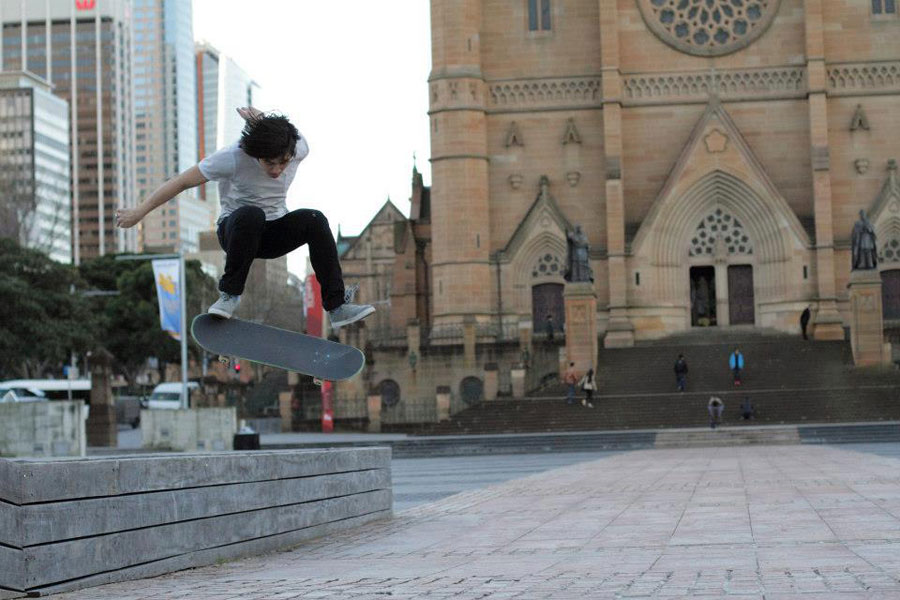 4) What you think are the next steps for you as a professional and as a person? And how do you see your creative area on the next 5 years?
I think I'll just keep going with the flow and see what happens. Lately, I've been taking this whole illustration business a little more seriously and I've been actively (consciously) taking steps to improve, but I'm still far from being a professional. Also, I'm not exactly great at predicting the next week, let alone the next five years, so I have no idea where I'll be in five years. Outside of work, my next steps are to eat healthy and to get better at maths.
5) Please share five golden lessons you learned to this point.
From the top of my head in no particular order:
1. Don't take things too seriously.
2. Keep track of what's coming up.
3. Be professional.
4. Take the tomato out of your burger.
5. Praise the Sun.
6) What's the best thing about working on your business and what is the worst? Why?
The best thing is working from home. I mean, I'm at work, "working", right now. I've got a big bag of delicious apples next to me. Actually, the best thing is being completely ignorant of the "worst" things unless they're presently happening. For me, every project has difficult areas where I'm not agreeing with my mind; I'll start to doubt my ability, or have internal battles about whether a concept (with a lot of time invested in it) has to be scrapped completely—but this conflict is a part of every experience, not limited to the "creative" world. To be honest, I have no idea what I'm doing all of the time, and most of the time I'm completely comfortable with this. I guess the other times are when business is "at its worst".
7) Do you have any heroes? What make them your heroes?
I've got a lot of heroes, and I'm very lucky to be friends with them! The first person that comes to mind is a friend/fellow graphic designer Laura Mayhew. You can Google her. We met while studying Design together; she's a talented graphic designer that's extremely generous. I feel like I owe her a lot but have nothing to offer (yet). This drawing is of her: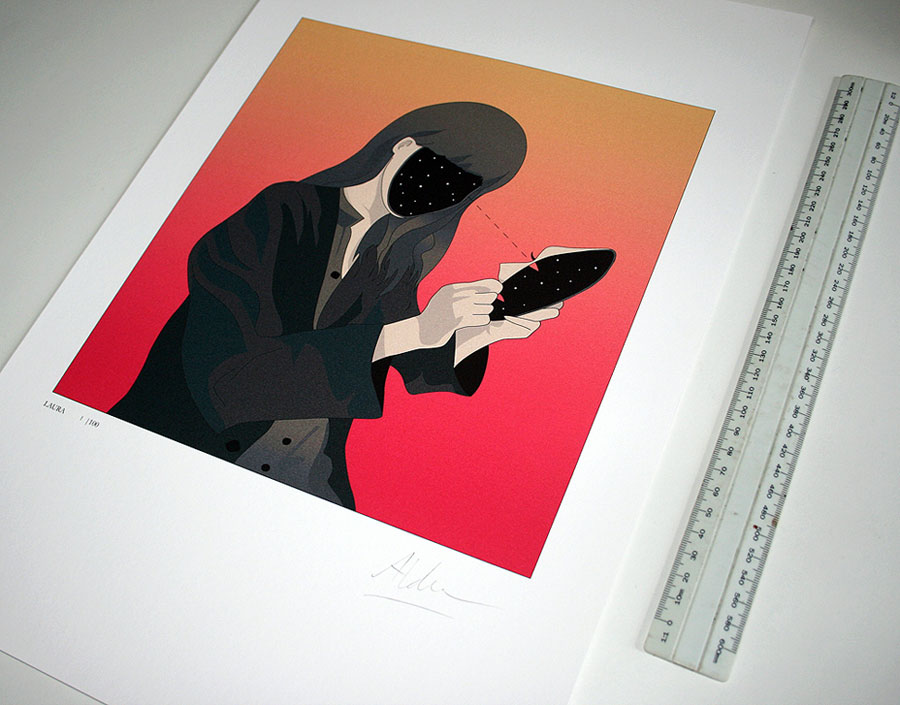 8) Tell us in one picture how you're feeling about your life right now.
The Laura image sums it up pretty well.
9) Now for some quick and short answers:
- A Food: Apples!
- A Animal: A little cute cat.
- A Color: PANTONE3420934 (Just kidding, I don't have Pantone's memorised. Blue.)
- A Tool: Protractor.
- A Person: Alison Groves.
- A Place: Hyde Park.
- A Song: Happiness, Child — ULTIMATE SPINACH.
- A Movie: Paprika.
- A Book: Dune.
- A Quote: An apple a day keeps the doctor away.
10) Thanks again for your time, please leave a final message for the ones who are starting out on this kind of business, tell us something we should expect.
Make as many mistakes as you can, and expect to spend a lot of time in your inbox, ha ha.