Last week we posted about some new trends in icon design and illustration. Today after spending hours watching Breaking Bad, I started to watch it a couple of weeks ago and now I am on season 5 already - I decided to create an illustration for a desktop wallpaper for my laptop and of course share with you the process in Illustrator.
So in this case study/tutorial I will show you how to create an illustration inspired by Breaking Bad.
Step 1
Start with the basic shapes and outlines. Use the Stylize>Round Corners to create the rounded shapes for doors, windows and the RV itself.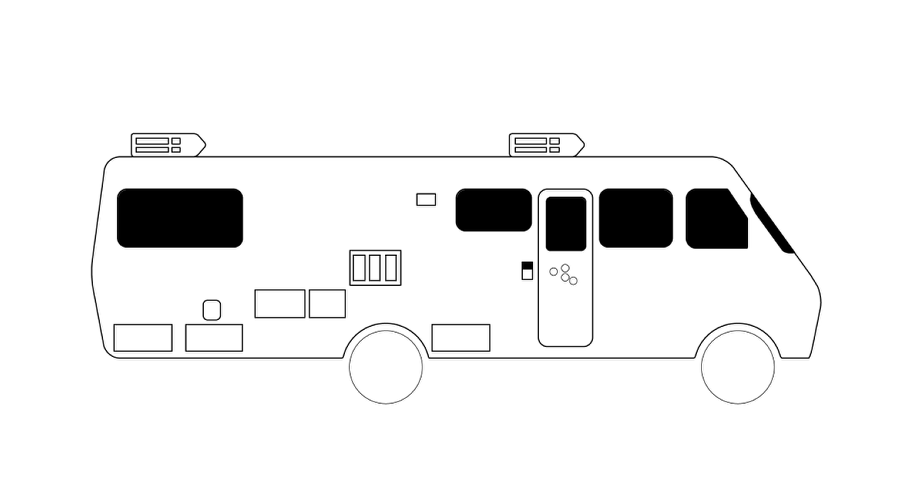 Step 2
Once you have the basic shapes, make the outlines of the RV much thicker than the rest. Also play with different strok weights.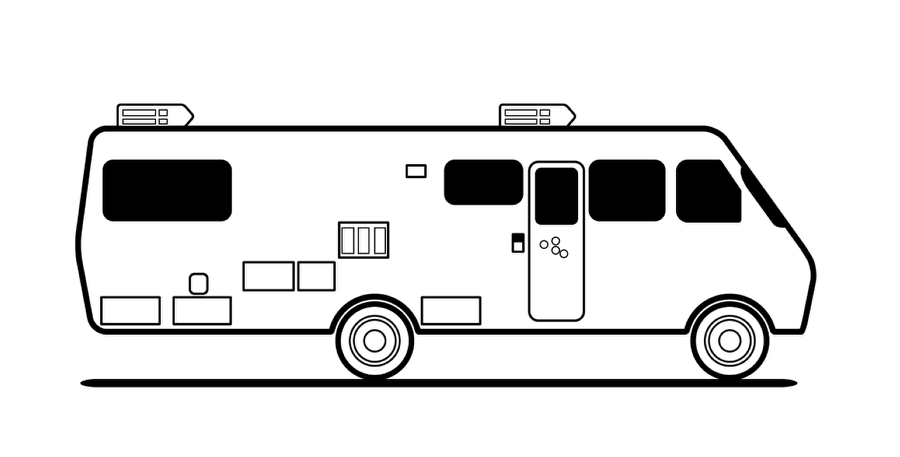 Step 3
Keep adding more details.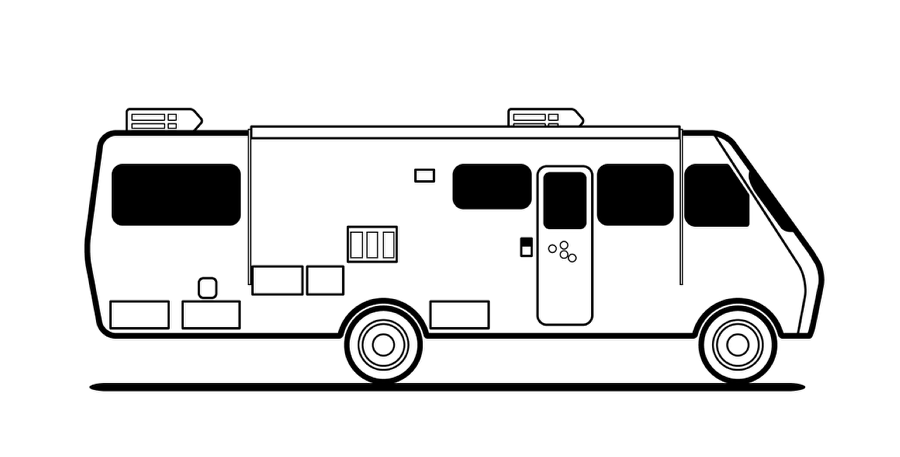 Step 4
Time to add some colors. Let's add the basic stripes first. Also the wheels and the bullet holes in the door.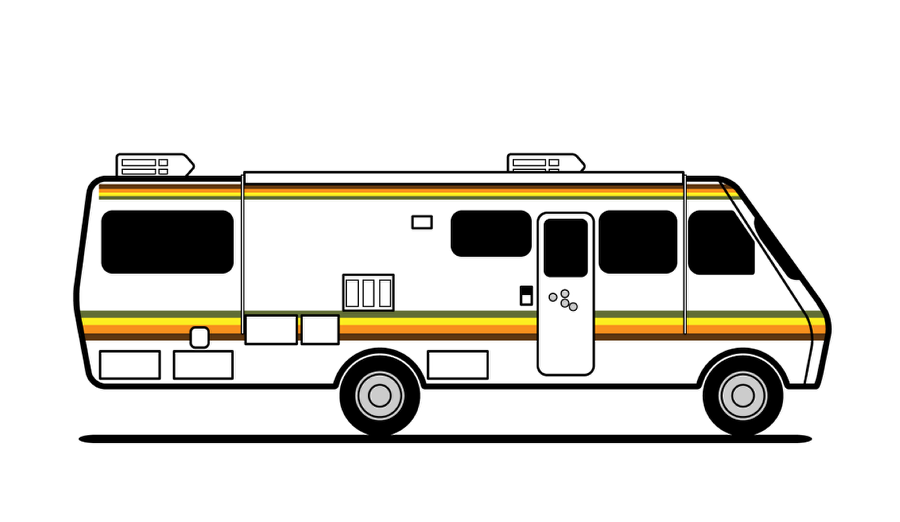 Step 5
Use a beige color for the RV.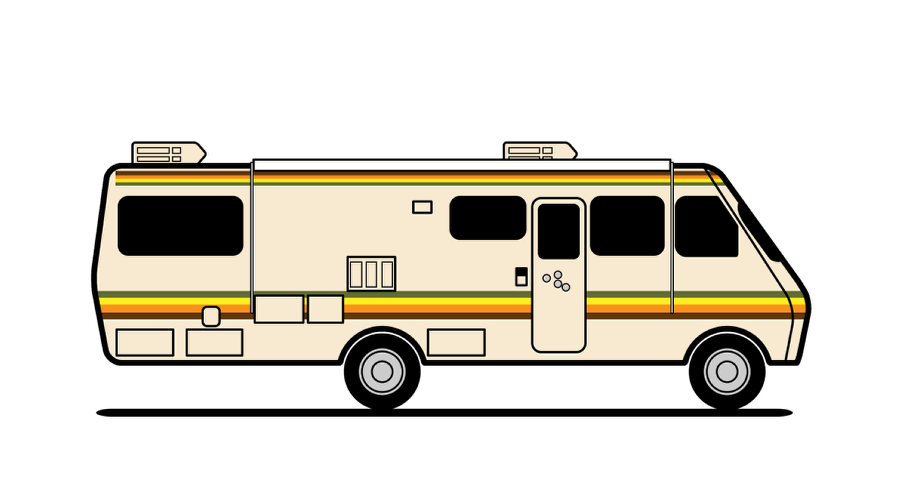 Step 6
Use the Blend Tool to create the metal texture of the RV.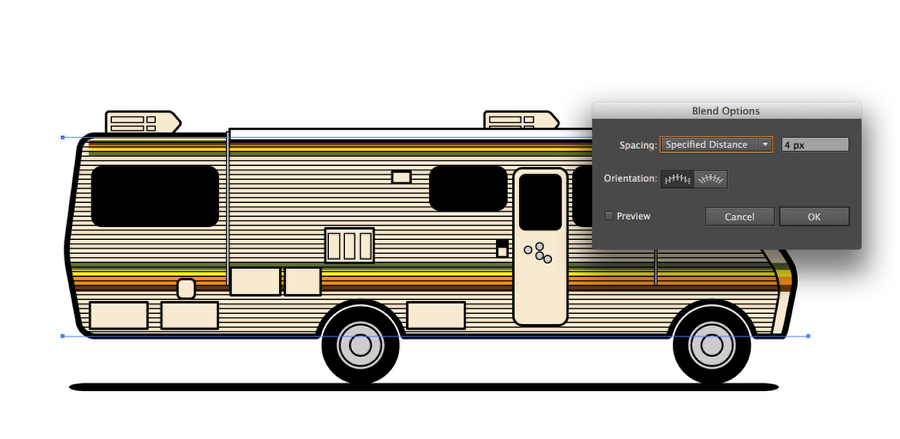 Step 7
Here's the basic vector.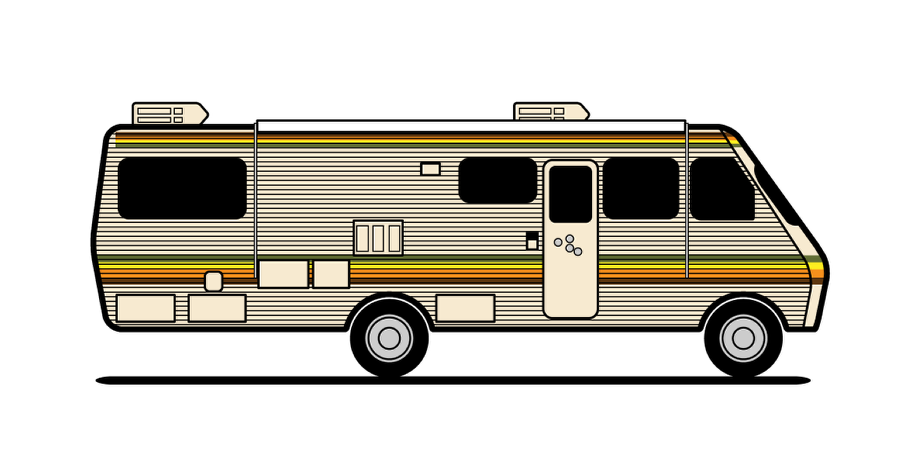 Conclusion
Just add a nice blue for the background and the logo to finish this simple piece. There's nothing new but it's nice to play with Illustrator after having fun watching Breaking Bad.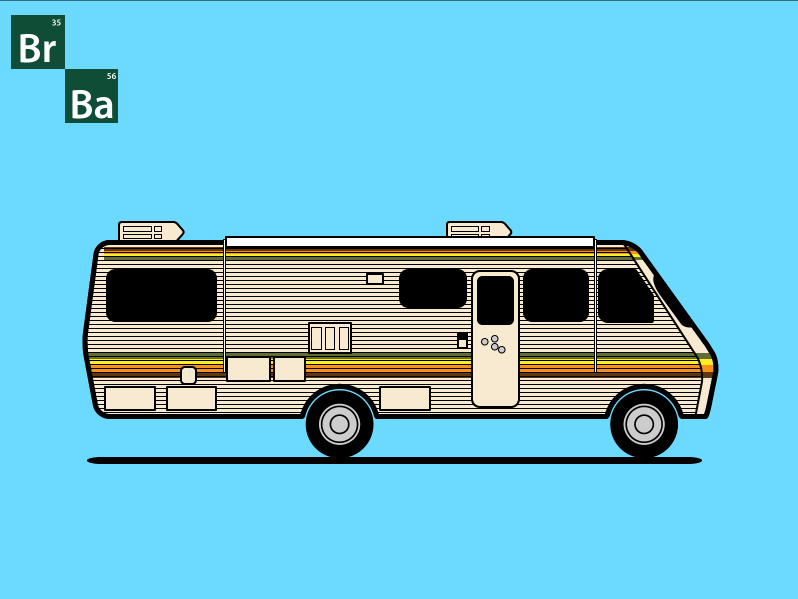 Download the Illustrator files