I'm sure that pretty much everyone of you guys loves the art of James White, at least, we here over at abduzeedo do. Then, a few days ago we featured on the Wallpaper of the Week an image created by him entitled The O Series, he has even created a tutorial showing how to create that effect in Photoshop. As I'm a huge fan of James, I've decided to do the tutorial and reproduce his style, this time however using Fireworks.
The process is simple, just playing with some circles, blend modes and a bit of color! So let me know guys what do you think and show us your experiments as well!
STEP 1 - THE O
To start up, just create a simple white circle in the middle of the canvas.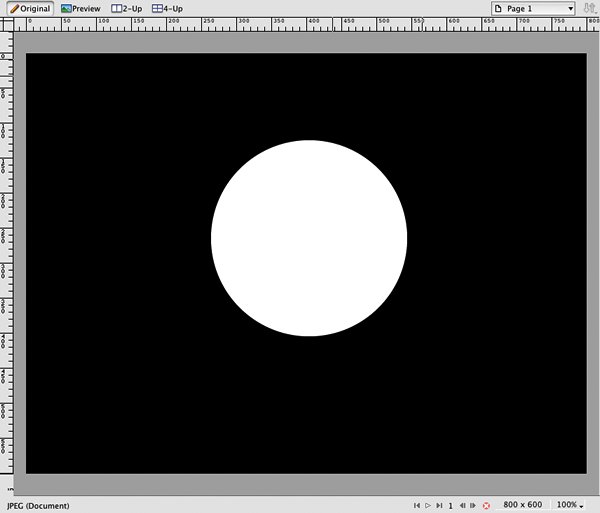 STEP 2 - RADIAL GRADIENT
Now set a radial gradient for the circle. Use the color #000 for the center and #FFF for the borders. Note that we move the black color near to the white. Also use an opacity of 55%.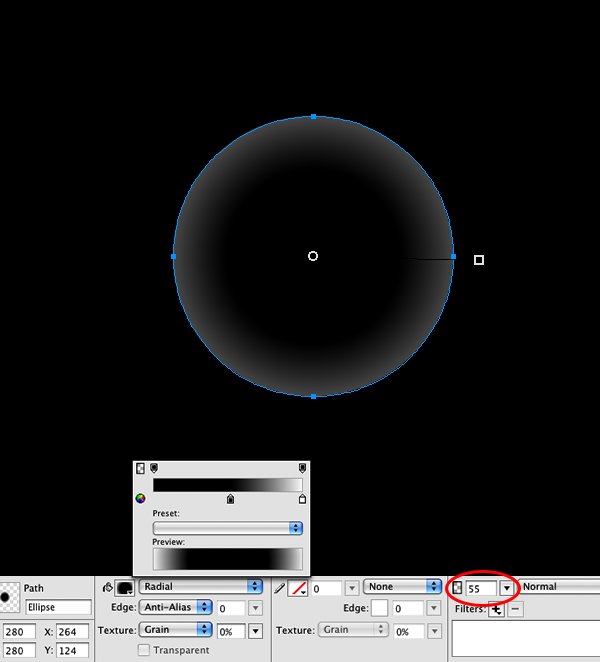 STEP 3 - START PLAYING WITH CIRCLES
We're going to start to repeat the cricles now and change the blend modes. The first one, copy and paste the original circle. Move a bit to the top and to the left. Set the blend mode to Overlay.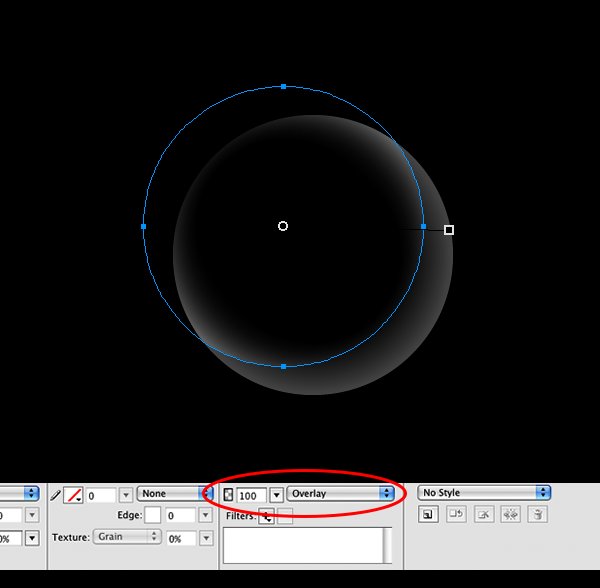 STEP 4
Another circle, copy and paste the last one, move a bit to the right and change to Color Dodge. Use the opacity in 40%.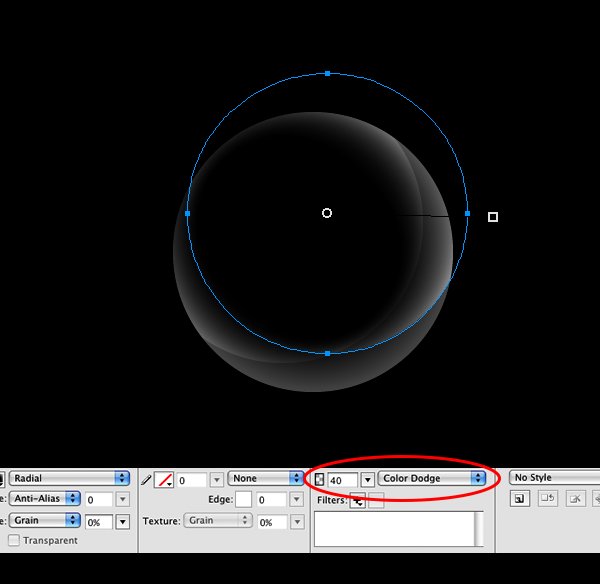 STEP 5
Copy the last one, scale down a little bit and change the Blend Mode to Soft Light. Bring the opacity back to 100%.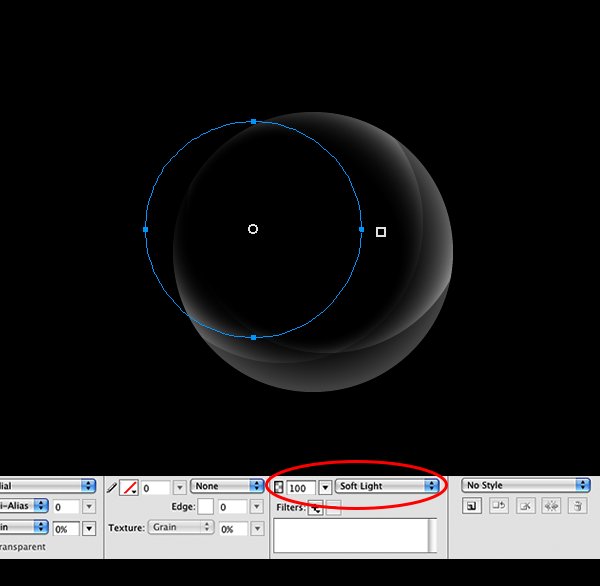 STEP 6
Copy and paste this last circle and move to the right.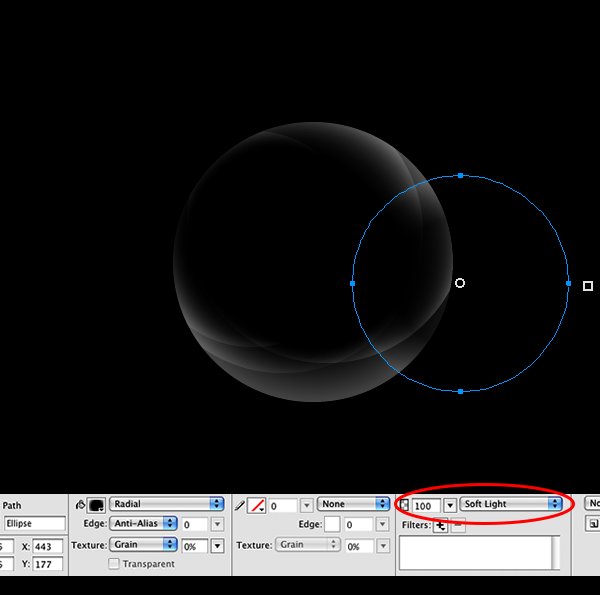 STEP 7 - ADD SOME LIGHTS
We've created all the circles. Now draw an irregular polygon like the image. Apply a Feather 40 and change to Overlay. Duplicate this layer to enhance the lights.

STEP 8 - MORE LIGHTS
Now, create 3 small white circles, place them in the parts where are the lights. Change the Feather 20 and the Blending Mode to Soft Light. If you want to make it even shiner, duplicate these 3 circles.
STEP 9 - COLOR 1
Create an ellipse with the color #CC9900, Feather 39 and Overlay. Place it over one of the lights.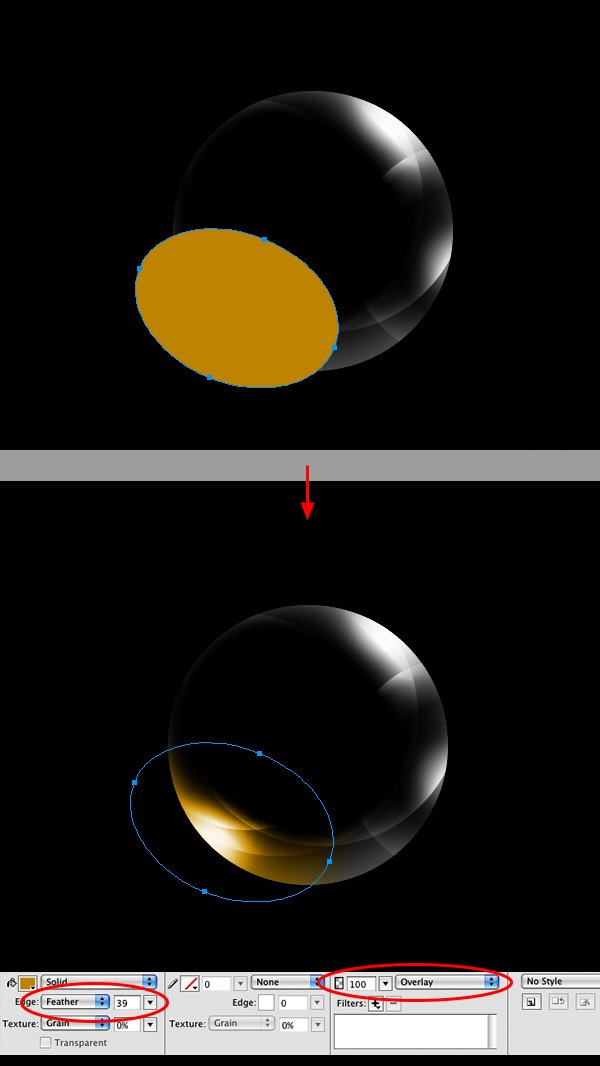 STEP 10 - COLOR 2
Create an ellipse with the color #FF3366, Feather 62 and Overlay. Place it over the second light.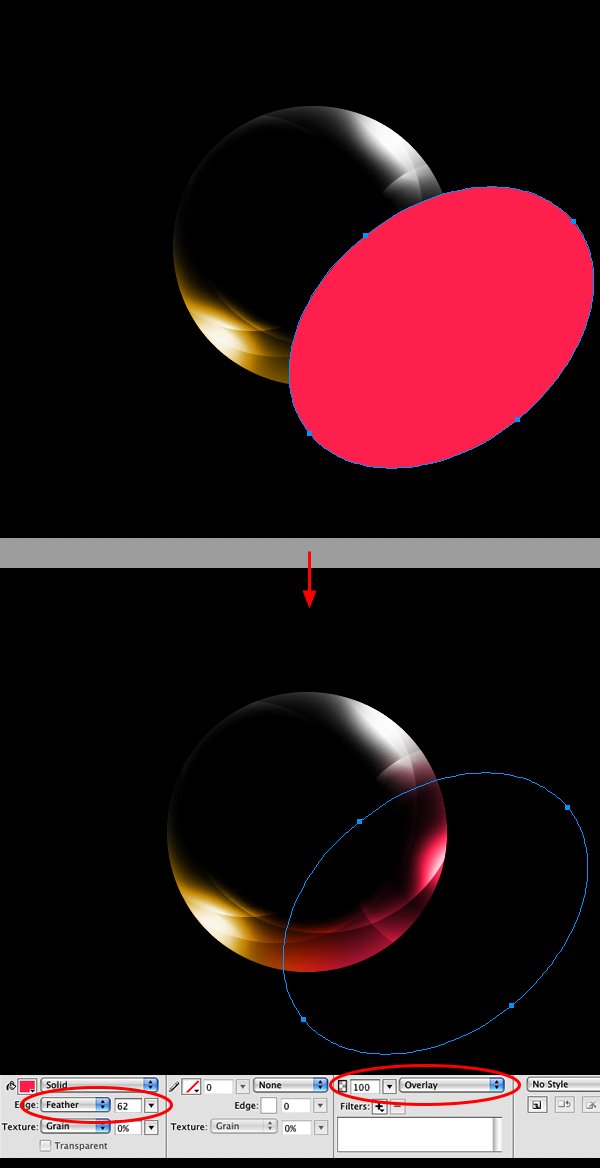 STEP 11 - COLOR 3
Create an ellipse with the color #33CCFF, Feather 62 and Overlay. Place it over the last light.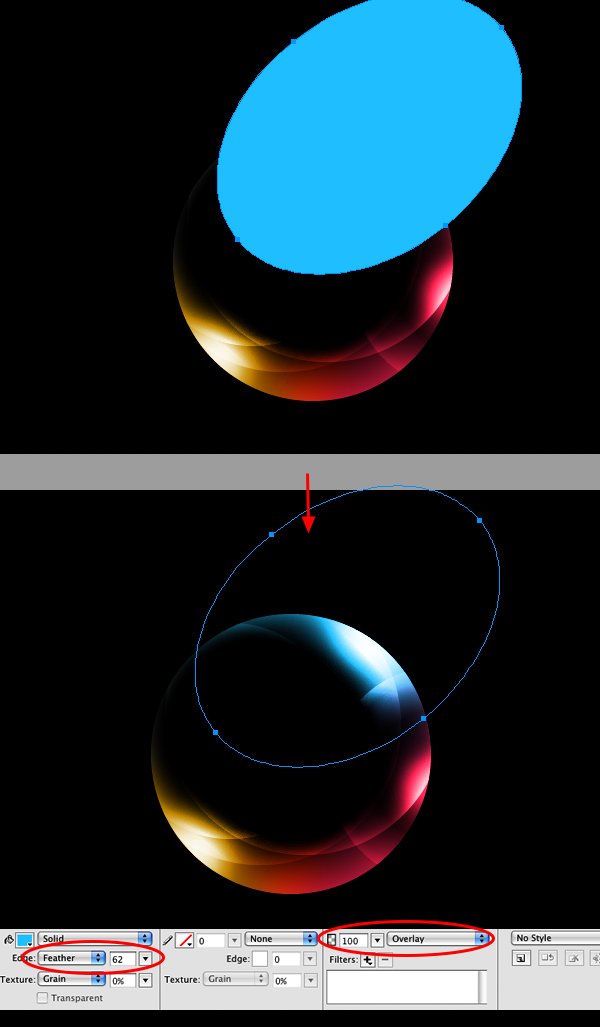 FINAL RESULT
You can play with different colors and even different shapes, I haven't tried that yet but I'm sure that this incredible technique might work very well. Once again it's all about playing, James showed us how versatile the blend modes are. So now it's with you. Share with us some of your experiments and ideas.